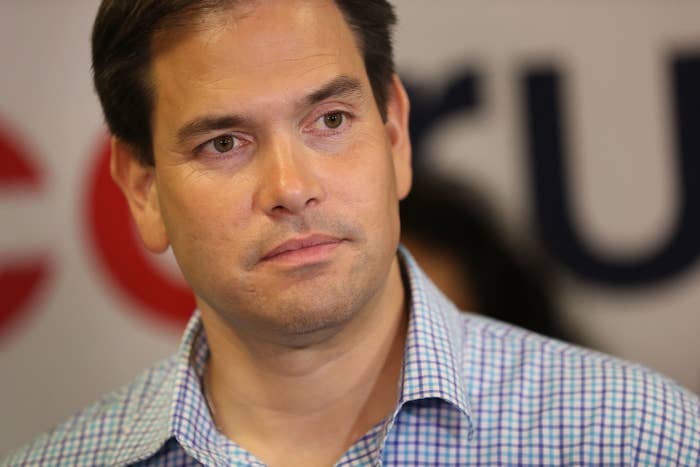 New ads hitting digital radio behemoths like Pandora and Spotify to the tune of $260,000, aim to boost Sen. Marco Rubio in Florida, Sen. Pat Toomey in Pennsylvania, and Nevada Rep. Joe Heck in their tough senate races.
The bilingual ad buy from the political arm of the Hispanic Leadership Fund seeks to inform Latinos of the "true cost of supporting politicians that back failed left-wing policies" the group's director Mario Lopez told BuzzFeed News.
Each 30-second ad has an English-language and Spanish-language version. The Rubio ads laud him for voting for Zika-funding, which "threated Hispanic families from Florida to Puerto Rico," while saying that his opponent Patrick Murphy did not.
Toomey is credited with supporting lower student loan interest rates and school choice, as well as Zika-funding. And Heck's says he wrote a bill that would give "Latinos more access to medical schools."
Lopez, who like many other veteran Hispanic Republican operatives declined to support or serve as a crucial Spanish-language television surrogate for Donald Trump, blasted his convention speech at the time, arguing that it hewed closer to authoritarianism than to the orthodoxy of a party "that claims to love liberty."
His group has stayed out of the presidential race and focused on helping down-ballot Republicans, as it does for Rubio with the Zika ad.
"With Marco Rubio and how hard he fought to get Zika-funding, he was a true leader on that issue — on something most people don't consider political that is an immediate threat to the health and safety of all of Florida's families," he said.