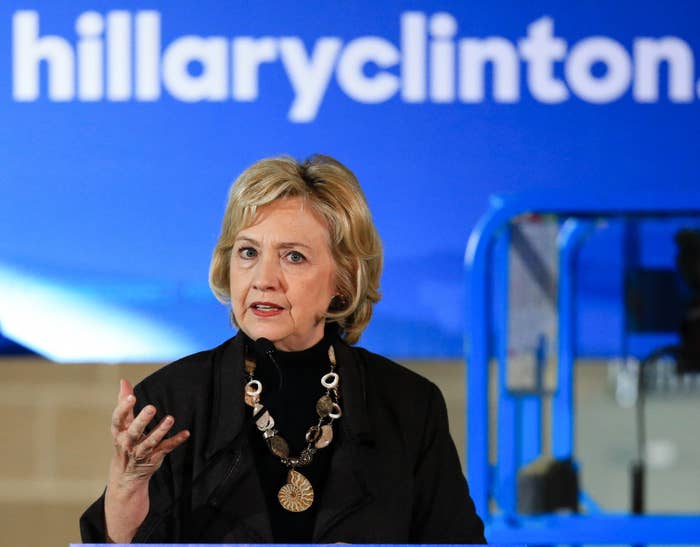 Hillary Clinton has hired James Aldrete, a two-time Obama campaign veteran, to lead the campaign's Spanish-language paid media efforts.
Aldrete, who joins Jim Margolis' media team, has served as a consultant for progressive organizations like Planned Parenthood and SEIU and also implemented Spanish-language media strategy in Sen. Harry Reid's 2010 reelection.
Aldrete's job will be to take the campaign's message to the Spanish-language airwaves. It's a job he is well-versed in after helping spread Obama's announcement that his administration was protecting undocumented youth from deportation — considered a key 2012 moment in raising Latino voter enthusiasm — and having Obama filmed honoring DREAMers in Spanish.
While Aldrete has only just come on board, he suggested that the rise of Donald Trump has sharpened the contrast between the two parties, something the Clinton campaign will continue to use in its Spanish-language outreach to Hispanic voters.
"The unfortunate part is that Hispanics are on the receiving end of negative stuff, which has put sides down, made it 'who is on your side?'" he told BuzzFeed News. "From Hillary's early Nevada trip to have a roundtable with DREAMers, to her trip to San Antonio with Julian Castro, and now the Tom Perez endorsement, there is a clear sign of who is on our side. We want to communicate that."

Andres Ramirez, a Nevada veteran Democratic strategist said that while that dynamic between the parties is not new, it is perhaps more pronounced this cycle. He said that Aldrete has done good work in Nevada before but Aldrete's hire is a particularly smart move as the campaigns look beyond the first four primary states and towards the Super Tuesday states, which includes Aldrete's home of Texas and its large Latino population.
A Pew Hispanic projection for BuzzFeed News in September found that 11.2% of eligible voters in the 12 Super Tuesday states would be Latino.
Aldrete said that over the course of the last few election cycles the level of investment and sophistication put into Hispanic media has grown, noting it is no longer a constituency desk and doesn't have to always be in line with the campaign's general market media approach.
Which is a function, Ramirez said, of the rising significance of Spanish-language media, where the local Univision channel is often the most watched in different markets.
"Historically campaigns didn't care who watched Univision because the assumption was they weren't voting," Ramirez said. "Now these stations have increased their ratings but these markets have also increased their Latino voters."

The Clinton campaign has made engaging with Hispanic communities a priority, scheduling events in Nevada, Texas, and Puerto Rico, as well as snagging celebrity endorsements like Marc Anthony and Ricky Martin. The campaign also launched an SMS texting program that tens of thousands of Latinos signed up for. But one of the pillars of their strategy is pretty simple: Hispanics have a long familiarity with Clinton, and they know and like her, the campaign believes.
Aldrete was on the receiving end of that dynamic as part of the Obama campaign in 2008 and expects Clinton's opponents to face the same problem now.
"We could get then Senator Obama liked and respected, but that didn't equal votes," he said of the hard fought primary, where Clinton beat Obama 2-to-1 nationally and in Texas among Hispanic voters, effectively extending the race. "That's the challenge for anyone else. Familiarity in the Latino community and trust factor takes time to build."