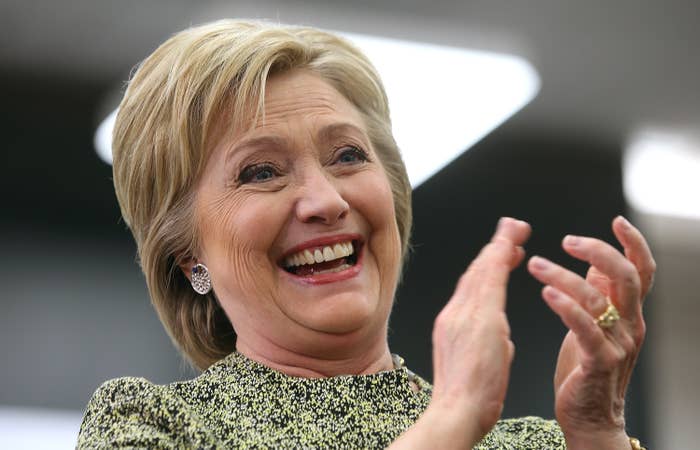 The Hillary Clinton campaign has hired Sylvia Ruiz from the Service Employees International Union (SEIU) to serve as its director of Hispanic paid media, BuzzFeed News has learned.
Ruiz will will work with James Aldrete, who runs the campaign's Spanish-language paid media operation.
"Sylvia brings a wealth of experience to our diverse team and we look forward to having her coordinate our Hispanic paid media efforts including television, radio, digital and mail," said Jorge Silva, the campaign's Hispanic media director.

Ruiz served as the SEIU's immigrant justice campaign director, where she worked on the national immigration overhaul effort and against hardline immigration legislation.
Clinton's Spanish-language paid media team has produced ads in Nevada and Texas on television and radio such as "Valentía," which juxtaposed Ted Cruz and Donald Trump's rhetoric with Clinton's Nevada event with DREAMers last May in Nevada.
The Hispanic paid media team also had a hand in the Nevada ad that emerged after Clinton comforted a young girl who cried while telling the story of her parent's deportation order.

As the race begins to narrow after Super Tuesday, Clinton has begun looking toward a possible general election matchup with Trump. Aldrete previously told BuzzFeed News the campaign would start looking to contrast Clinton with the Republican frontrunner.

"The unfortunate part is that Hispanics are on the receiving end of negative stuff, which has put sides down, made it 'who is on your side?'" Aldrete said when he was hired.