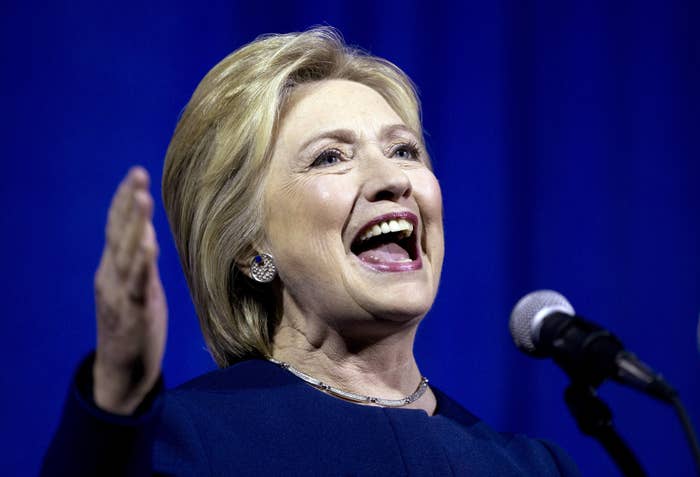 MIAMI — Early voting is done and the Clinton campaign likes what it sees in Broward and Miami-Dade County as combined early turnout for Democrats and Republicans in the state is set to outpace the 2008 election, the last time both parties were choosing a nominee.
"Those two counties are very important because they have a high percentage of the overall electorate," a campaign official said, noting that both counties have been the sights of targeted outreach to Latino voters.

In Broward County, which has voted more Democratic than the rest of the state in recent years, Democratic voters more than doubled Republican early turnout with 54,919 votes cast. In Miami-Dade, where turnout for both parties is running neck and neck, 41,373 Democrats took part in early voting.
Two million votes have already been cast in Florida, and more Republicans have voted than Democrats.
Early voting has become a focus for the Clinton campaign this year. And what began as a volunteer infrastructure has since been reinforced by Clinton staffers across the state. In Miami-Dade, the county lead is a Cuban-American and in Broward there is a separate Latino lead coordinating and organizing outreach.
Following his shock win in Michigan, Bernie Sanders has focused on other Midwest states like Ohio and Illinois where the campaign hopes polls will once again be wrong like they were in Michigan. The campaign — focused on the delegate totals — has also expressed interest in keeping the margins of defeat in states like Florida and North Carolina down. But while he didn't spend much time in Florida, he did spend enough time to draw negative attention for what he did and didn't say.
Speaking to the Miami Herald, a paper known for its focus on Latin America because of the Cuban, Venezuelan, and Colombian presence in Florida, Sanders said "I just don't know all of the details about" the Cuban Adjustment Act. The law is also known as the so-called wet-foot, dry-foot policy that allows Cubans to stay in the U.S. if they make it to shore and he was asked about the immigration status of Cuban nationals convicted of crimes.

He drew criticism not just from the Clinton campaign — which jumped on comments he has made about Fidel Castro's Cuba — but also when the national Spanish-language W Radio and local Caracol published interviews last week in which he was not ready to speak about the Colombian peace process.
Beginning his answer with a long "uhhh," Sanders said, "I have to tell you that I am not up to date on that issue as I can" be but, "what I will tell you is that I think the United States has not paid anywhere near the kind of attention that it should be paying to Latin America, who are our closest allies."
"He was playing defense — and you know what they say, when you're playing defense, you're losing," said veteran Democratic strategist Jose Parra, who is from Florida. "You don't walk into Caracol without expecting a question about the Colombian peace process."

One of the radio station journalists wrote on Facebook afterwards that "Sanders needs to study and understand" issues like Cuba, the peace process in Colombia, and Venezuela.

The Clinton campaign hopes these missteps will add to the already strong position officials feel they are in in Florida and is pushing GOTV efforts hard on the ground and in Spanish-language media with Clinton herself, as well as high-profile Latino surrogates.
On Sunday, the campaign was at the Calle Ocho festival in Miami, the 19-block party where 1 million people came out — some with the flag of their native country draped on their shoulders like a cape — to dance salsa, eat fried food, and drink. And on Monday, Clinton went on Orlando radio aimed at the Puerto Rican community where she spoke about the island's financial crisis, statehood, and urged listeners to get out and vote.
Puerto Rican singer Ricky Martin appeared on Univision in Miami for Clinton as well as labor leader Dolores Huerta, who went on Caracol.
"This was always a state that was going to be favorable to her," said Democratic strategist Maria Cardona who supports Clinton. "You have the Latino vote, pockets of African-Americans and the older voter, the older voters love Hillary."