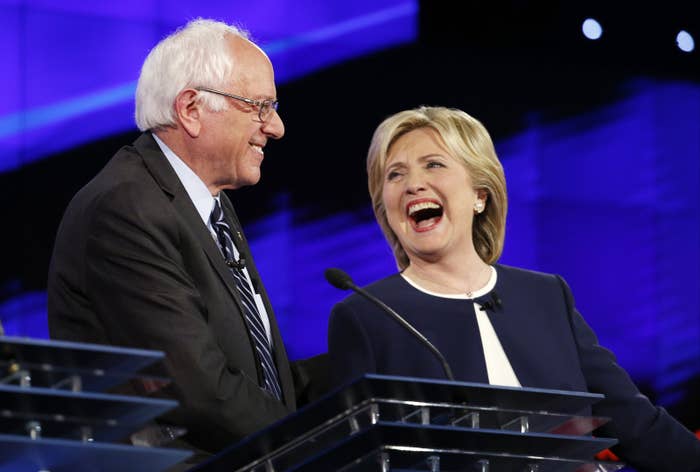 The Bernie Sanders and Hillary Clinton campaigns released diversity hiring data after the third quarter that shows them on equal footing percentage-wise when it comes to diversity hiring.
After public urging by diversity hiring initiative Inclusv, a project of Obama campaign veterans that crunched the hiring numbers unofficially this summer, Clinton released statistics showing 32.2% of its 511 staffers are people of color, noting that 37.5% of senior staff are minorities. The Sanders campaign told BuzzFeed News its figure is 33% of 193 staffers. The Clinton campaign numbers stayed steady, since July, while Sanders ticked up from 25%.
Martin O'Malley's campaign, which has struggled to fundraise, and is much smaller, had 34 white staffers out of 41, at 82.9%.
Alida Garcia, a co-founder of Inclusv said she was thrilled to see the top three Democratic candidates self-report diversity figures and that while each campaign has room for growth, their tracking of these numbers leads to accountability as the election progresses.
"This is a historic first step to build from that acknowledges that accountability toward diversity is a necessary value to prioritize within any progressive organization," she said in an email. "Cycle-after-cycle, people of color have had to unnecessarily fight for this type of transparency. We hope that the patterns of cycles' past begin to end and that this effort will be powerfully norm-setting for politics long-term."
Steve Phillips, a top Democratic donor and Inclusv co-founder, noted this summer that 42% of Obama's voters were people of color.

"In order for Democrats to win they have to inspire and generate enthusiasm in the communities of color," he said.