The Chamber Of Commerce President Thinks GOP Shouldn't Even Run A 2016 Candidate If They Kill Immigration Efforts
"If the Republicans don't do it, they shouldn't bother to run a candidate in 2016. I mean, think about that. Think about who the voters are," Tom Donohue said.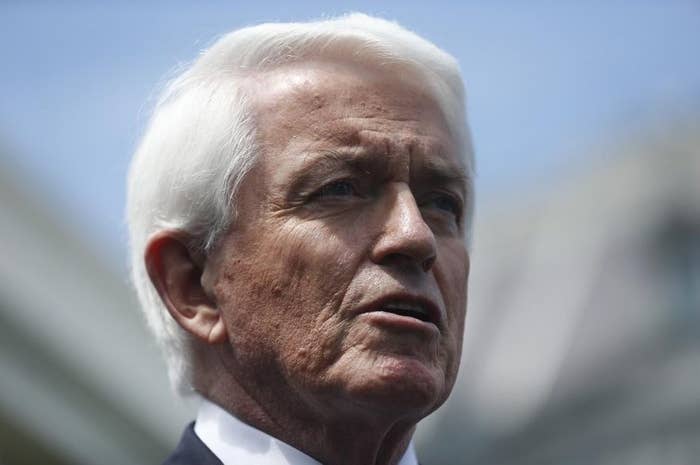 Chamber of Commerce President and CEO Tom Donahue argued Monday the Republican Party must move new immigration legislation or risk handing the 2016 election to Democrats before it even starts.
"If the Republicans don't do it, they shouldn't bother to run a candidate in 2016," he said at an infrastructure investment event. "Think about that. Think about who the voters are. I just did that to get everybody's attention."
Donahue, a longtime advocate for an overhaul of U.S. immigration policy, has previously said the Chamber would commit major funds to pushing the topic this year.
The prospect of immigration legislation has been killed and revived often since the Senate passed a bipartisan bill. While President Obama is being pressured by activists to pass administrative changes without Congress, House Republicans are also increasingly feeling the heat on getting substantive legislation moving this summer.
"I do believe that we're absolutely crazy if we don't take advantage of having passed an immigration bill out of the Senate, because going back and doing it again might be harder and do something rational in the House," Donahue said.
Donahue also tied together the need for seasonal and agricultural workers with how it helps fund entitlements spending. "If you really don't want to do this immigration thing, you're going to go to the nursing home and pick up your mother-in-law and bring her home."
Jay Timmons, president and CEO of the National Association of Manufacturers, was also at the event and assured the crowd that while Donahue's comments led to audible "wows," he had not in fact stated a wild opinion.
"This is a unified position of the business community," Timmons said, adding that he believes legislative action will get done this year.
Timmons said 600,000 jobs in manufacturing are going unfilled, and he pointed to a contentious part of the Senate bill that the House has repeatedly tried to avoid.
"A pathway to citizenship is absolutely essential to manufacturers because we work very hard to build communities," Timmons said. "If you take out present law to its natural conclusion, we'd be ripping apart communities, we'd be ripping apart the fabric of our nation."