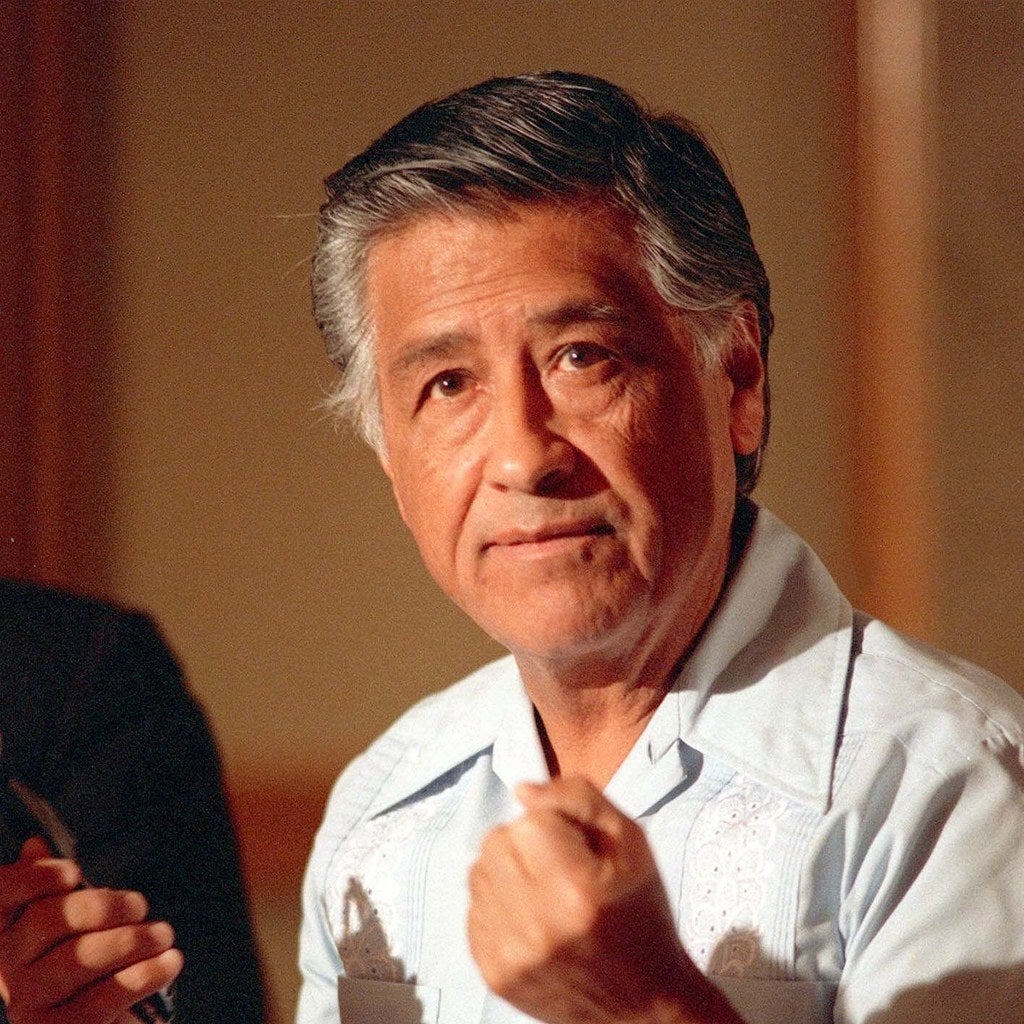 On Sunday, David Villarino, a son-in-law of labor leader Cesar Chavez, introduced Bernie Sanders to a crowd in Bakersfield, California.
Villarino told the crowd if he was alive today, Chavez would support Sanders for president.
That energetic proclamation did not sit well with Paul Chavez, Cesar Chavez's son and president of the Cesar Chavez Foundation, who told BuzzFeed News the family largely supports Hillary Clinton.
"The fact of the matter is most of us in the family that continue to work closely in the movement that my father began strongly support the candidacy of Hillary," he said.
Paul Chavez said that support goes up to his mother, Helen Chavez, 88, who is in the hospital fighting an infection. Nevertheless, he said his mother has asked his sister to talk to him about running public service announcements for Clinton, urging people to get out to vote.
"The same day she received her ballot, she voted for Hillary and sent it back in," Paul Chavez said, referring to the imminent California primary. "She's always talking to people, 'Are you registered to vote? You gotta vote for Hillary, we gotta stop Trump,'" he said of the presumptive Republican nominee.
His mother told him that if she weren't sick, she would be walking precincts for Clinton today, "the way she did for Bobby Kennedy back in the day."
The pushback from the Chavez family comes as the Democratic primary winds down, with the big prize of California set to be decided on June 7. While Clinton is expected to surpass the number of delegates she needs to win the Democratic nomination that day, Sanders has not ceded any ground and continues running hard against her, forcing the campaign to run a primary and general election campaign at the same time.
Clinton has embraced the moral authority of the farm workers movement, deploying Dolores Huerta — who worked with Cesar Chavez — around the country as a Hispanic surrogate, and calling her one of her heroes in a Spanish-language ad that aired in California, Illinois, and Florida. The ad also highlights the endorsement of the United Farm Workers union.
(Huerta has been criticized by Rosario Dawson, a high-profile Sanders surrogate who has repeatedly slammed Clinton.)
Sanders, who has made Latino voters a priority during his stops in California, spent time with another member of the Chavez family during Memorial Day weekend when Chavez's nephew Federico Chavez gave him a tour of Forty Acres, a storied national park in Delano, California, where the father of the farm workers union first organized workers.
Still, Paul Chavez called his father a "practical idealist" who would have seen a lot to like in Clinton's worldview.
"He believed this country was big enough and great enough to offer its share of bounty to all of us, but he also knew you had to go to work everyday and provide results on a daily basis," Paul Chavez said, before pointing to Clinton's work for immigration policy, collective bargaining for farmworkers in California, and early childhood education for Latino children. "When I think about that and the work and track record of Hillary there is no question in my mind who my father would support."

Ultimately, Paul Chavez said Clinton will faceoff with Trump, whom he likened to former California governor Pete Wilson, who mobilized Latinos angry over Prop 187 in 1994, a year after the death of Cesar Chavez. He expects the same result.
"When the community feels under attack it will stand up and it will protect itself," he said, again pointing to lessons learned from his father.
"My father used to say the best organizer is the grower and the supervisor who do things to incite farm workers."