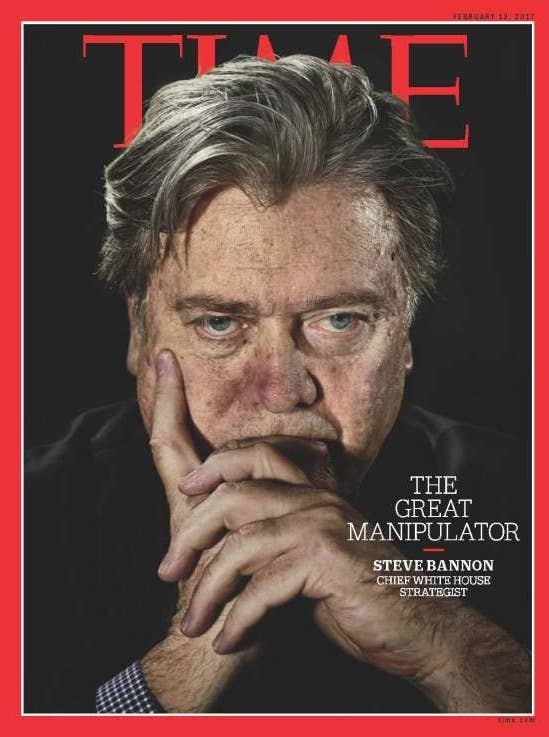 WASHINGTON - It was 6 a.m. on Monday morning and part-time Trump-whisperer and critic Joe Scarborough had a topic he was itching to talk about on his MSNBC show Morning Joe.
"This Steve Bannon thing just keeps coming up. People are saying 'president Steven Bannon.' We saw it on Time magazine last week. I mean, what staffer have you ever known that is in the job for a week and a half and is on the cover of Time magazine?" Scarborough asked co-host Mika Brzezinski, before airing a clip of the president's chief strategist Bannon on Saturday Night Live played by the grim reaper, in a skit where Trump does his bidding.
"Ooo wow," Brzezinski said after the clip.
"It's astounding that this soon into a new administration, I don't know. Maybe Bannon's calling all the shots?" Scarborough replied.

Less than an hour later, Trump had this to say.
The latest evidence that Trump wakes early and watches cable news could also be bad news for Bannon, whose stratospheric rise to power in the Trump administration has been followed by clear signs that the president is uncomfortable with his growing public clout.
After The Washington Post reported that Trump inquired to aides about the unusual Time cover for an administration staffer, an explosive New York Times story detailed that "for the moment, Mr. Bannon remains the president's dominant adviser, despite Mr. Trump's anger that he was not fully briefed on details of the executive order he signed giving his chief strategist a seat on the National Security Council (NSC)," which the Times said was a greater source of frustration to Trump than the ongoing travel ban fallout.
At the time, the NSC appointment was seen as yet another sign that Trump was out to roil the establishment — this time seemingly demoting two top intelligence and military officials, while elevating Bannon. But now that's unclear.
And a reason that Bannon will not likely willingly recede until the heat on him cools is because he appears set on hammering home his agenda early, with the Times reporting that he has told allies he and senior policy advisor Stephen Miller have a brief window to push through their vision of Trump's economic nationalism.
Much has been made about Trump reveling in having his staffers fight it out amongst themselves, with none of them ever amassing too much power, but never before has one dared eclipse Trump himself.
And the media can't get enough of Bannon. On their podcast, former Obama administration officials Jon Favreau and Tommy Vietor quipped that aides in the past had flown too close to the sun like Karl Rove under George W. Bush in courting attention and influence, but none as fast as Bannon had.
"The reason I say Bannon is flying too close to the sun is because he's making Trump look weak and checked out," Vietor told BuzzFeed News.
But a source close to the administration said that Trump trusts Bannon and sees him as an expert on the populist sentiment that he championed on the campaign trail and is best positioned to implement that economic nationalist vision. On a big picture level, the source said, Trump and Bannon are still on the same page and Trump as well has shown no signs of backing down from the broad confrontational strokes of the refugee ban.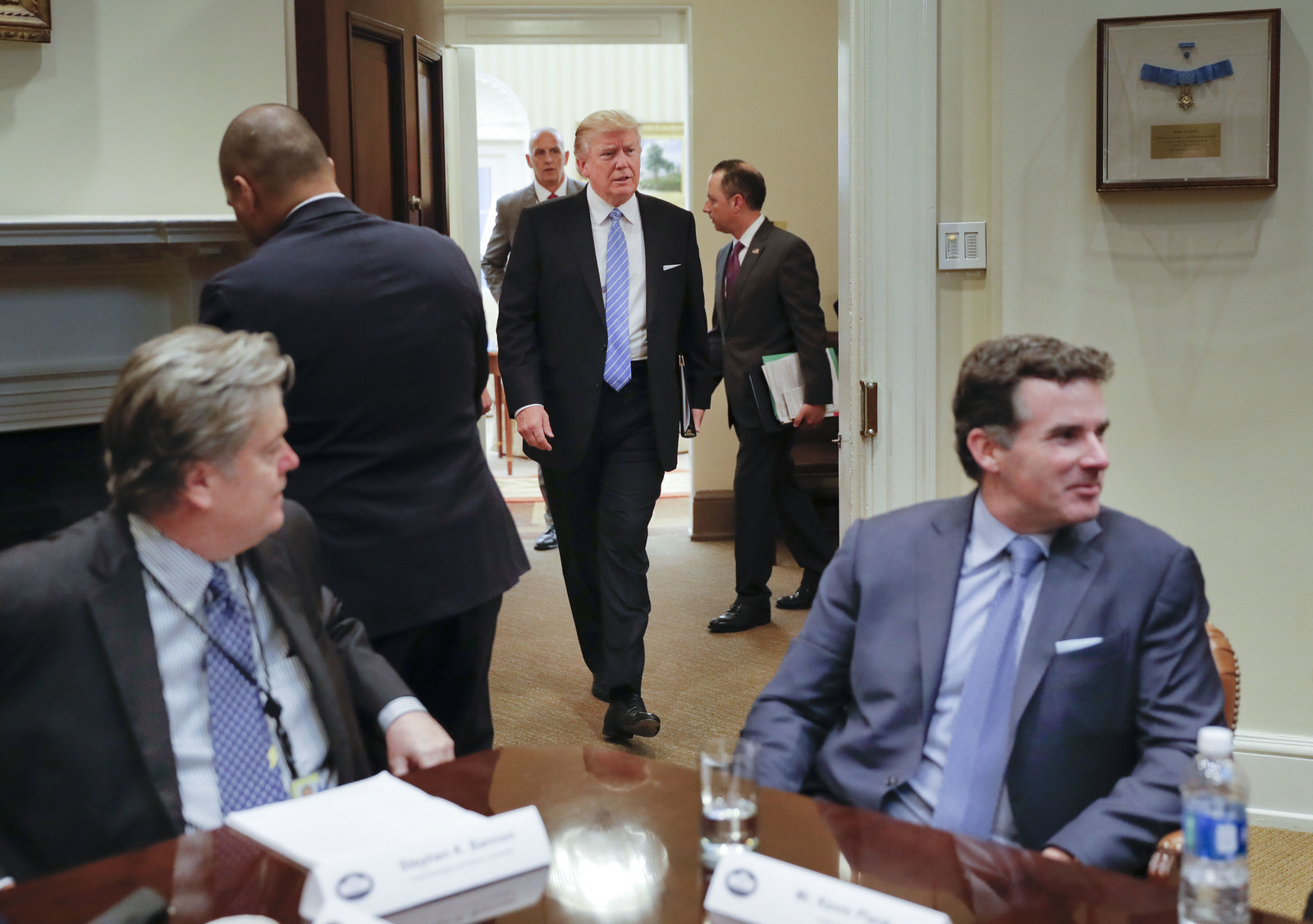 Still, miscalculations from the fast-moving Bannon have opened up room for chief of staff Reince Priebus to take the reins at the behest of Trump who after a tumultuous early going reminded everyone that everything goes through Priebus.
(He's already instituted changes to loop Trump in on executive orders earlier in the process and instituted a 10-point checklist for the release of any new initiatives, the New York Times reported.)
Priebus also has deep ties to the Washington Republicans who can move — or embarrassingly scuttle — policy and political initiatives.
Kevin Madden, a former senior advisor on Mitt Romney's presidential campaigns, said Priebus has a lot of experience when it comes to finding consensus among many diverse opinions.
"He spent the last few years wrangling the competing interests of 168 committee members, 50 state chairs and probably a few hundred elected officials and political consultants, all of whom probably thought they had the one, big, right answer to every problem," Madden said. "He managed all of that by looking at the big picture and serving the larger interest."