Border Patrol Finally Releases Report Critical Of Use Of Deadly Force
The agency had called the report an internal document but bowed to pressure from Congress and a lawsuit from the ACLU last week.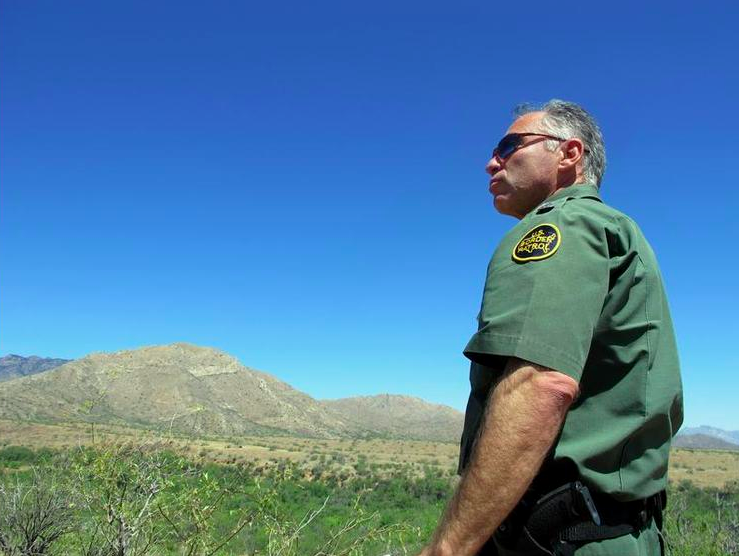 U.S. Customs and Border Protection on Friday released a long-awaited report critical of the agency's use of deadly force.
"We initiated both internal and external use of force reviews to improve ourselves and our responsibility to the public and to use force only when necessary," said agency Commissioner R. Gil Kerlikowske. "This release and, most importantly, the policy and training changes they represent are the beginning of a continuous review of our responsibility to only use force when it is necessary to protect people."
The release of the Police Executive Research Forum (PERF) report — along with revised use of force guidelines that adopt many of the report's recommendations — comes following months of pressure from Congress and advocacy groups, including a lawsuit last week by the American Civil Liberties Union, which charged the agency with not responding to repeated freedom of information requests for the report to be released.
"This is just a first step, but it's an important first step," said Mitra Ebadolahi, staff attorney for the San Diego ACLU's Border Litigation Project, which filed the lawsuit. "It's critical because as the largest law enforcement agency in the country they come into contact with thousands of American everyday. It has been years since we received an up to date policy guidebook from them that allows the public to know when and why CBP officers use force."
In the PERF report, 67 cases that led to 19 deaths were reviewed and a number of recommendations were made regarding the border patrol agents' use of deadly force.
In a statement first given to BuzzFeed, Sen. Bob Menendez said the PERF report unfortunately confirms the need for "significant improvements in policy uniformity, transparency, and accountability at CBP."
"While I am pleased that border patrol has already updated many key aspects of their use of force policies, more work is needed to establish uniform and clear practices that put an end to preventable deaths at the border," the statement read in part. "I continue to encourage the Border Patrol to fully implement the critically needed recommendations within this comprehensive report, and I welcome Commissioner Kerlikowske's promise of a continuous review of use of force policies."
In addition to updating the handbook, CBP said it is undertaking a review and redesign of its basic training curriculum, "establishing a center of excellence to continuously evaluate use of force policy and procedures," and installing border fence training venues and purchasing use of force training simulator systems designed to provide officers and agents with a more realistic and job specific training experience.
"Before my confirmation, I told Congress that transparency, responsiveness and communication are my hallmarks," Kerlikowske said. "I committed to an open dialogue between CBP and its stakeholders."
CBP initially said it would not release the report because it was meant as an internal review document but seems to have bowed to public pressure on multiple fronts.
While the ACLU is pleased with the release of the report, it is now pivoting to calling for practices to be put in place to ensure agents who do not comply with the new guidelines are properly reprimanded.
"It will still be important to see how these revised policies on use of force are translated into training and the agency will require monitoring to ensure that agents who violate these new policies are held accountable," Vicki Gaubeca, director of ACLU of New Mexico Regional Center for Border Rights, said.