This 185-Pound Sea Creature Will Haunt Your Dreams
Why does it exist?
Bebe McElroy was at a Louisiana fishing competition when she caught this creature — a stingray — from the depths of the ocean.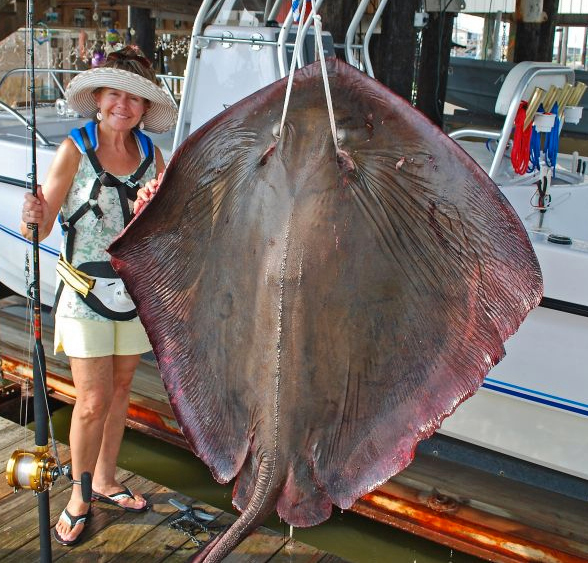 The modern-day sea monster weighs in at 185 pounds and, once certified by the Louisiana Outdoor Writers Association, will destroy the record held by the 141-pound stingray caught in 2004 by Hunter Andras.
"For years, Vic and I have been catching these stingrays and bringing them to various rodeos for miscellaneous largest fish," McElroy said. "People were scared to death of them; they wouldn't get within 10 feet of a little bitty stingray. It's not going to hurt you."
Fearless in the face of a Kraken.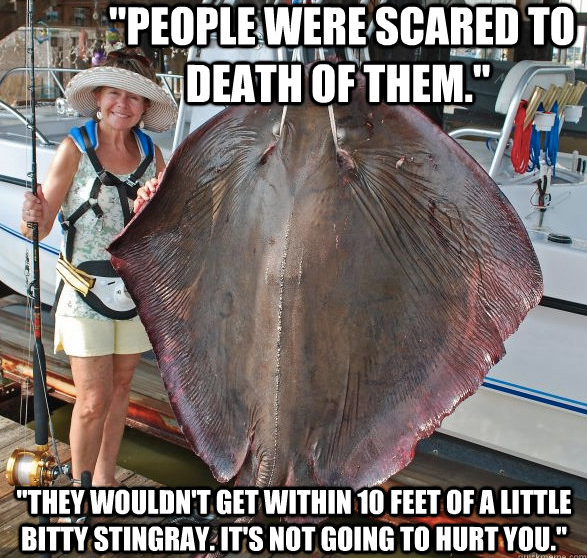 If that's not enough, this is the third massive sea demon McElroy has caught since July 10. The other two weighed in at 133 pounds and 152 pounds. (The 152-pound monster, also was a potential record-breaker but had not been certified yet.)
She said she's been trying to catch a giant stingray like this for 30 years.
"It was so much fun. I get all excited. I get verklempt just talking about it. But, it was just a thrill of a lifetime."