Juan Luis Garcia is a graphic designer who took to his website, exasperated and hurt, after the treatment he says he endured when he was approached to design posters for Spike Lee's upcoming film Oldboy.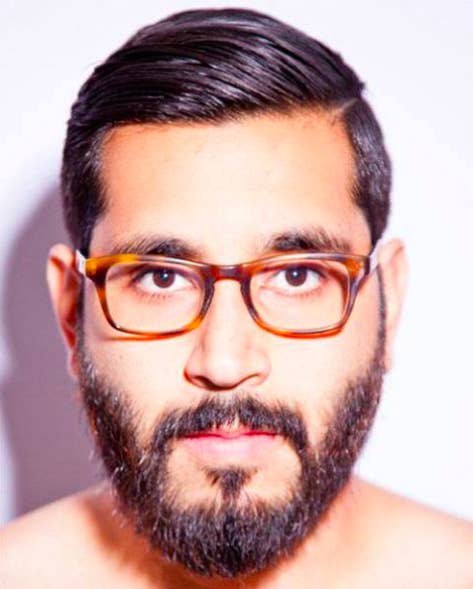 Dear Mr. Lee,
It's with sadness and hope that I write this open letter to you. I know you'll understand my story of an artist trying to make a dignified living. It's difficult and sometimes seems impossible because everyone wants you to work for free or for "exposure." Back in January I was approached by an ad agency that was hired to design posters for your new film, Oldboy. They wanted me to design some comps to present to you. They told me the budget was small and that they could only pay me peanuts for the comps but if you and the studio liked any of them I would then be compensated fairly through the licensing buyout fee. I know, I saw all of the warning signs but the idea of working for you and having my design represent your film blinded me. So I went along with it. Dealing with the agency was one the worst experiences of my life. It affected all aspects of my life from my marriage to my work and my health. I was taken advantage of, lead on, lied to, manipulated, and harassed for over two months while I put all I had into designing the comps. I wanted to impress you and I guess I did.
His art was chosen, but then he says came an insulting offer.
The agency told me, "Congratulations, Spike loved a couple of the posters. Yours is going to be the key art.", and I was thrilled. But when it came time to negotiate the licensing buyout fee the agency made an insultingly low offer. But they said that the important thing wasn't the money it was the exposure and potential for more work. After thinking about it long and hard I had to decline. I tried to negotiate but they refused. I make the same amount of money in a single day as a photo assistant as what they offered and I had worked on these almost exclusively for two months. Plus there was still more work to be done so I had to refuse.
While Garcia declined to work with the agency any longer, he posted his version and the official poster to show the similarities.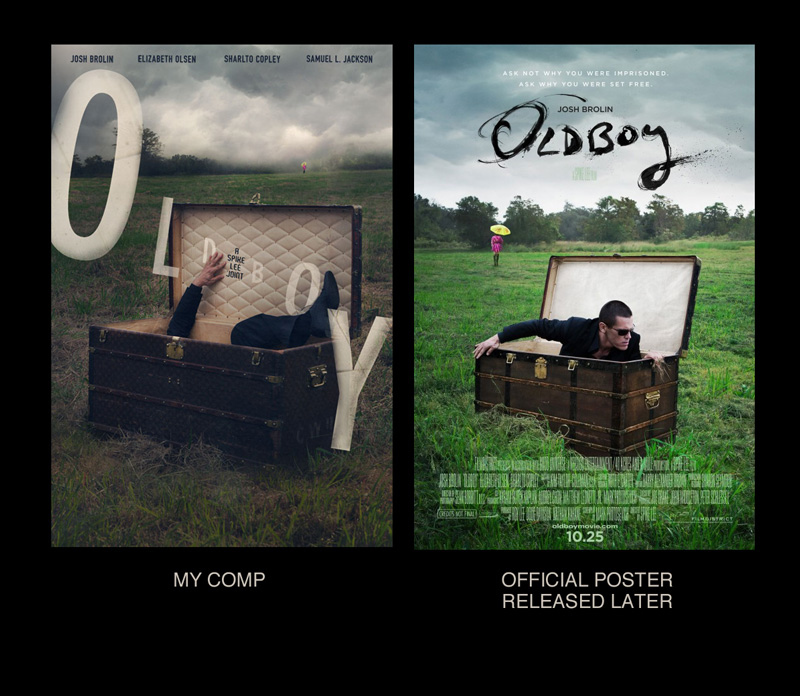 Eventually, Lee responded to Garcia's letter, but not in the way the graphic designer was hoping.

Lee was blasted on Twitter and Instagram for his response.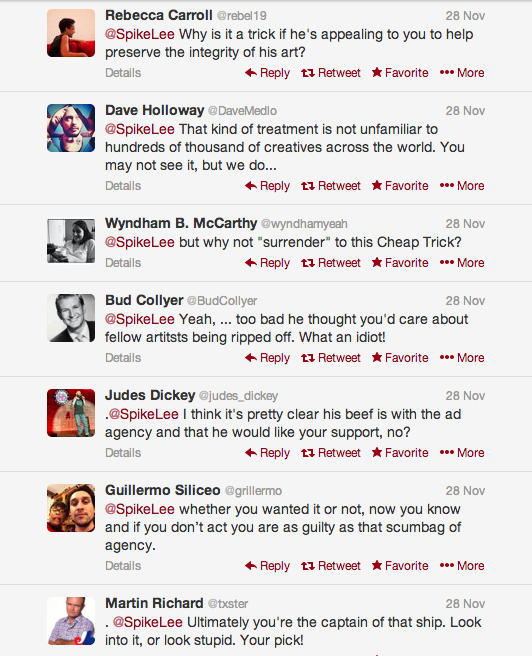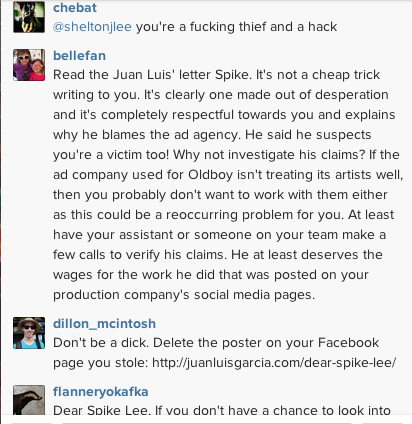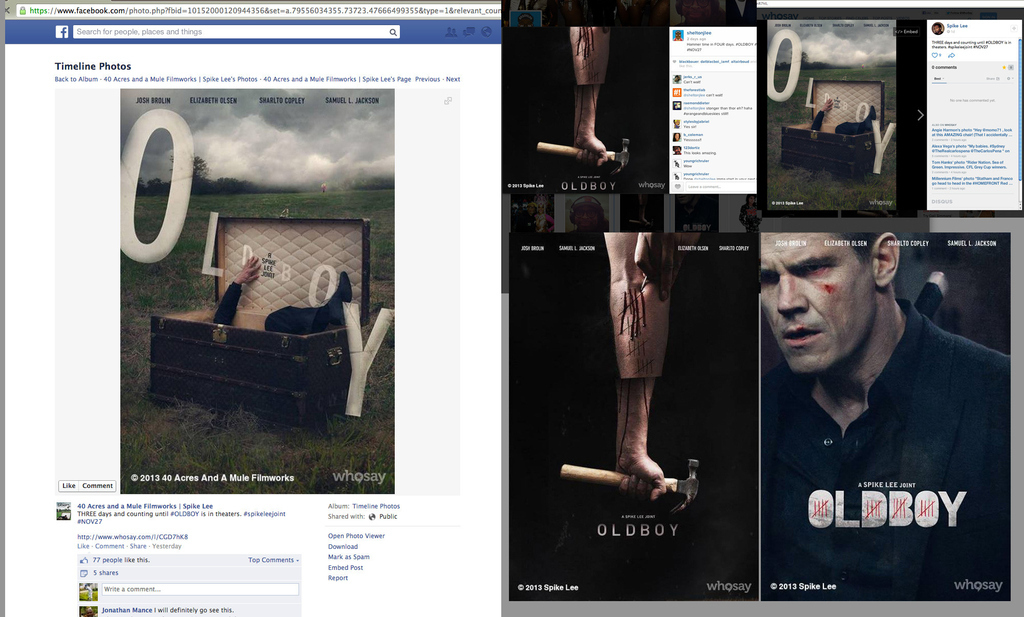 Though Garcia explained his entire issue in his letter, he told BuzzFeed through a friend that his lawyer told him not to comment further. It is unclear whether the agency is working with him towards a resolution or if he fears legal threats.
Garcia's entire letter is not visible on his site. Some Reddit users believe his website may be buckling because of all the attention to his issue. The letter can be seen on this Reddit thread.
Lee's company did not respond to request for comment by time of publication.
This is how Garcia concluded his letter.
I need you to know the truth. Some of the posters you are using were stolen from me. I tried my hardest to resolve this amicably but the agency just blatantly refused. I am a fan of your storytelling and respect your success as a filmmaker, artist, and person. I definitely relate to your passion for the Knicks and competition, just ask my wife and family. I wish you nothing but success with Oldboy and all of your future projects. I hope we can resolve this between us because the agency refuses to work with me and they have tormented me and my family enough. Please feel free contact me at your convenience.

Peace and Love,
Juan Luis Garcia