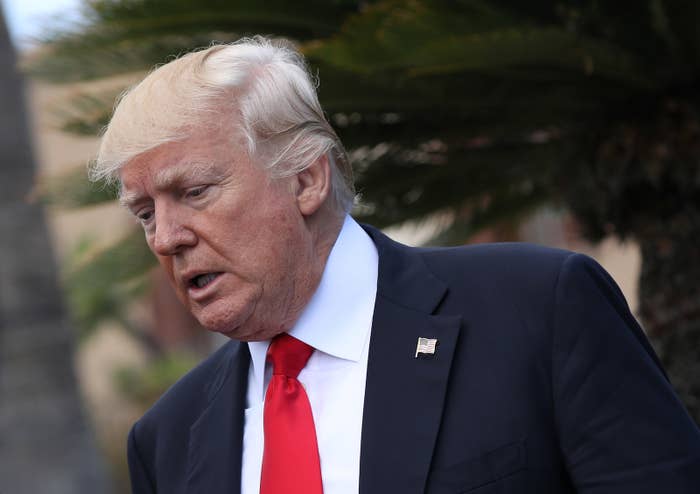 The most attention Mike Dubke ever received was on the day he was hired as communications director for the Trump administration — and three months later, when he resigned Tuesday.
In a White House famous for self-interested leaks and self-promotion, Dubke embraced a behind-the-scenes role crafting the day's communications strategy and organizing background briefings with senior administration officials for the White House press corps. Dubke spoke to the press — but his reputation was as a loyal soldier in the mold of more traditional White House aides, not a man interested in his own public perception.
And his departure reveals two truths about the administration: that leaks and self-promotion are a survival strategy for anyone who wants to keep a job; and that the president has settled in on blaming his communications staff for his troubles.
As Trump stepped into a deep crisis by firing the FBI director and divulging classified intelligence to Russian officials in the Oval Office, the president turned his ire to a communications staff he felt did not fight hard enough for him. Dubke is the first to go — tendering his resignation May 18, but staying on through the concluded foreign trip and as the administration searches for a replacement.

Dubke, who said in his resignation letter that he was leaving for "personal reasons," hinted to those he spoke with just days before he met with Trump that he knew changes, spearheaded by the president, were coming. He said one option was minor cosmetic changes, but also said Trump was considering major staffing changes, according to someone who spoke to him.
In a meeting last week with Republican senators, Lindsey Graham said everything was better with Trump abroad, but the lawmakers discussed that more White House departures were on the way, according to a meeting participant, who said they would be in the communications department. A Republican operative said there would be firings in political affairs. A White House official responded "no" when asked if more resignations or firings were expected in the coming weeks.
Dubke's resignation comes as press secretary Sean Spicer is expected to take on a diminished role with fewer press briefings, according to sources who spoke to BuzzFeed News.
A source close to the administration — who blames a "hostile" press for some of Trump's problems — said that a major shakeup is needed to get the White House back on track.
"There has been unneeded aloofness and antagonism from the White House," the source said, while pointing a finger at communications shortcomings as major story after major story has hit the administration in the evening hours seemingly day after day.
"Their response has been to crawl into a hole," the source said.
CORRECTION
Lindsey Graham's first name was misspelled in a previous version of this post.