74 Passengers And Crew Members Aboard Research Ship Trapped In Antarctic Ice For The Holidays
But they have internet access, so it's not that bad!
It was a white Christmas for a group of researchers in the Antarctic: On Wednesday, the group's ship got stuck in a patch of ice.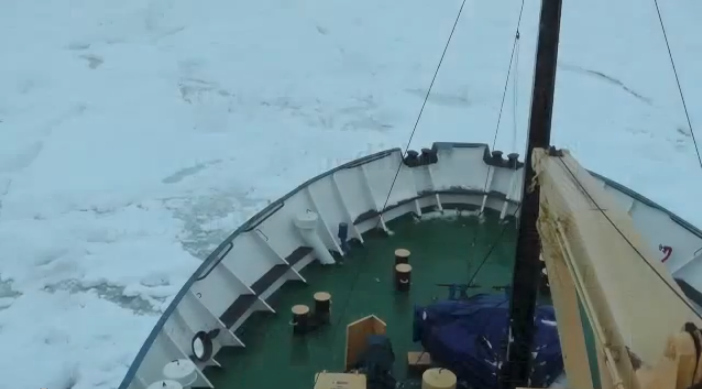 But a scientist on board said spirits were high.
The expedition has internet access and is posting regular updates on its blog.
Unfortunately proceeding north we found our path blocked by ice pushed in by an increasingly strong southeasterly wind. On Christmas Eve we realised we could not get through, in spite of being just 2 nautical miles from open water. We hoped the conditions would change but we have experienced several low pressure systems over the last few days which have held the ice fast. We just wanted to let all our family and friends know there is no risk to the vessel and everyone is well. Yesterday the team celebrated Christmas and morale is high. We have called for assistance due to the anticipated continuing southeasterly winds...
The Chinese, the French, and the Australians are coming!
We have been informed a Chinese ice breaker called Snow Dragon (Xue Long) is currently en route from Freemantle to the Ross Sea and will be entering the pack near our location tomorrow. We have also learnt the French vessel Astrolabe is travelling to our position to provide support and will be arriving shortly after Xue Long; the Australian ship, the Aurora australis, has also been sent from Casey and will be arriving later.
They should seriously hurry though, because it's really cold.