A 5-Year-Old U.S. Citizen Gave Pope Francis A Letter Asking Him To Help Keep Her Parents In The Country
"Pope Francis I want to tell you that my heart is sad...because everyday I am scared that one day they will take them away from me."
Sophie Cruz, a 5-year-old U.S. citizen, got the attention of Pope Francis on Wednesday as he was in a motorcade in Washington, D.C., and he waved off security so she could give him a t-shirt and a letter.
In the letter she asked him to get President Obama and Congress to pass an immigration overhaul so her Mexican immigrant parents can stay in the country. "My heart is sad," she wrote in the letter, over the fear they will be deported.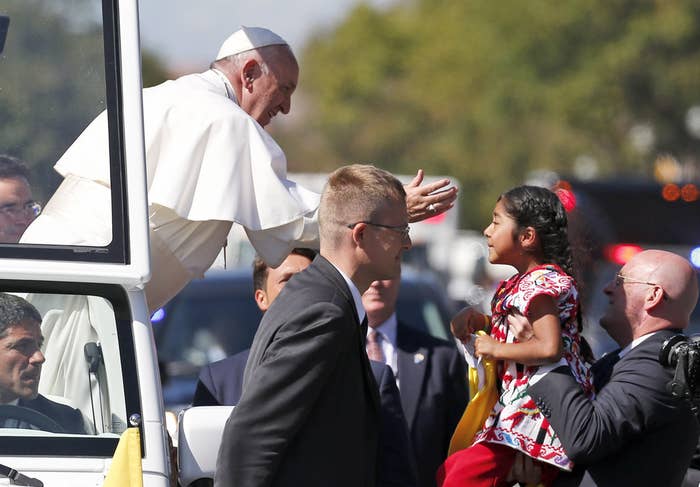 The California native at first tried unsuccessfully to juke past security. She was part of a group from La Senora Reina de Los Angeles Church.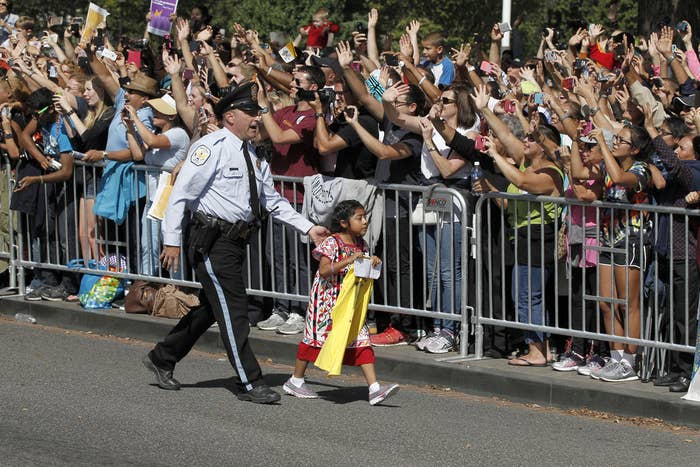 The shirt said "Papa Rescate DAPA," in Spanish, asking for the Pope to help save Obama's immigration actions that are held up in court after a legal challenge, which would shield millions of undocumented immigrants from deportation.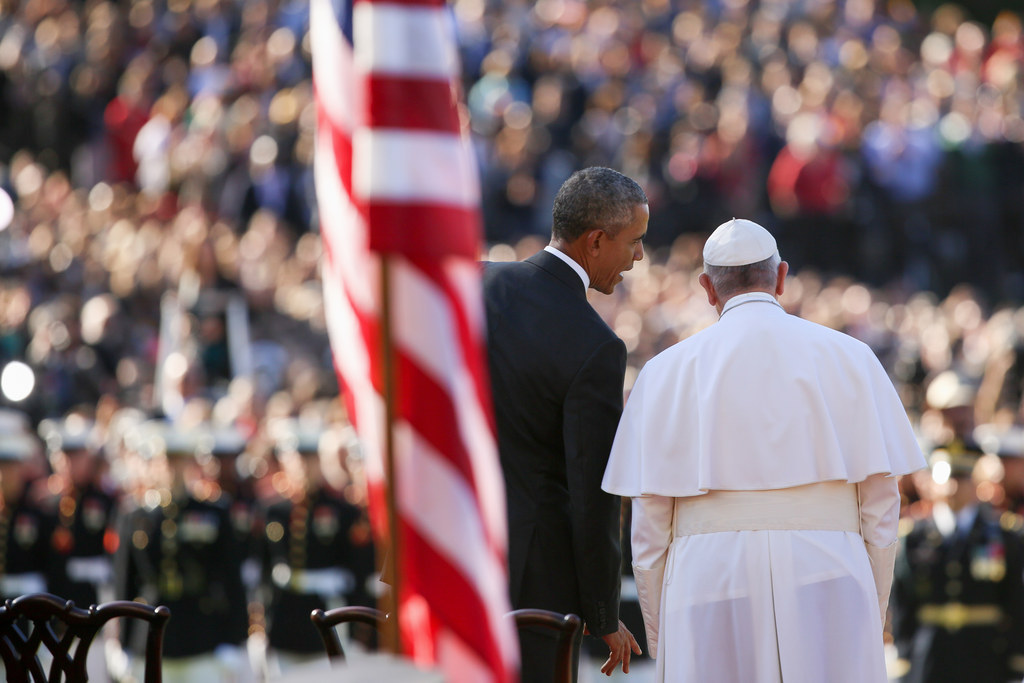 Cruz read her message to news organizations in English and Spanish. "Don't forget about the children or anyone that suffers because they don't have their parents," she said towards the end of the letter.
She also included this drawing with the letter.
The Guardian asked Sophia to recite the letter to them:
"I want to tell you that my heart is sad," Sophie said, reciting to the Guardian from memory the letter she had memorized in Spanish and English, just before she met the pope.

"I would like you to ask you to speak with the president and the Congress in legalizing my parents because every day I am scared that one day they will take them away from me."

"I believe I have the right to live with my parents, I have the right to be happy," she recited. She wore a traditional embroidered dress and her hair was pulled into two braids, twisting from side to side as she read her letter.

"All immigrants just like my dad help feed this country. They deserve to live with dignity. They deserve to live with respect. They deserve an immigration reform."