1.
On Sept. 13, 2001, students from New York University made a memorial quilt for the victims.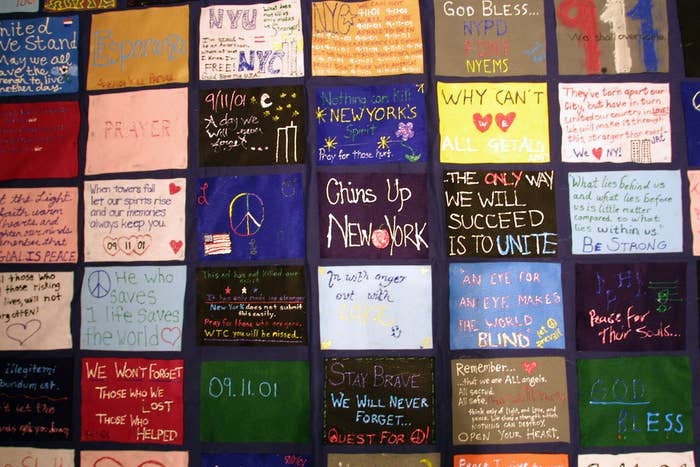 "The only way we will succeed is to unite."
2.
A search dog sleeps behind a firefighter at Ground Zero on Sept. 15, 2001.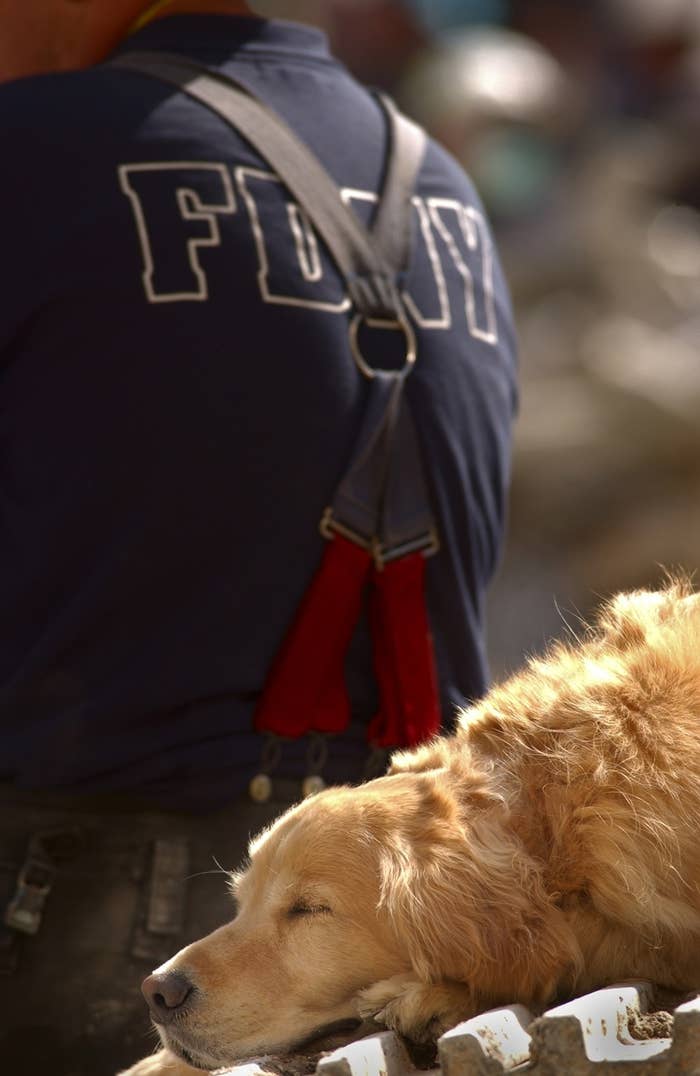 3.
President George W. Bush threw a strike off a first pitch as Yankee Stadium roared before Game 3 of the World Series in New York on Oct. 30, 2001.
4.
An NYPD officer signs an American flag hard hat for a construction worker after the Christmas tree lighting at Ground Zero on Dec. 7, 2001.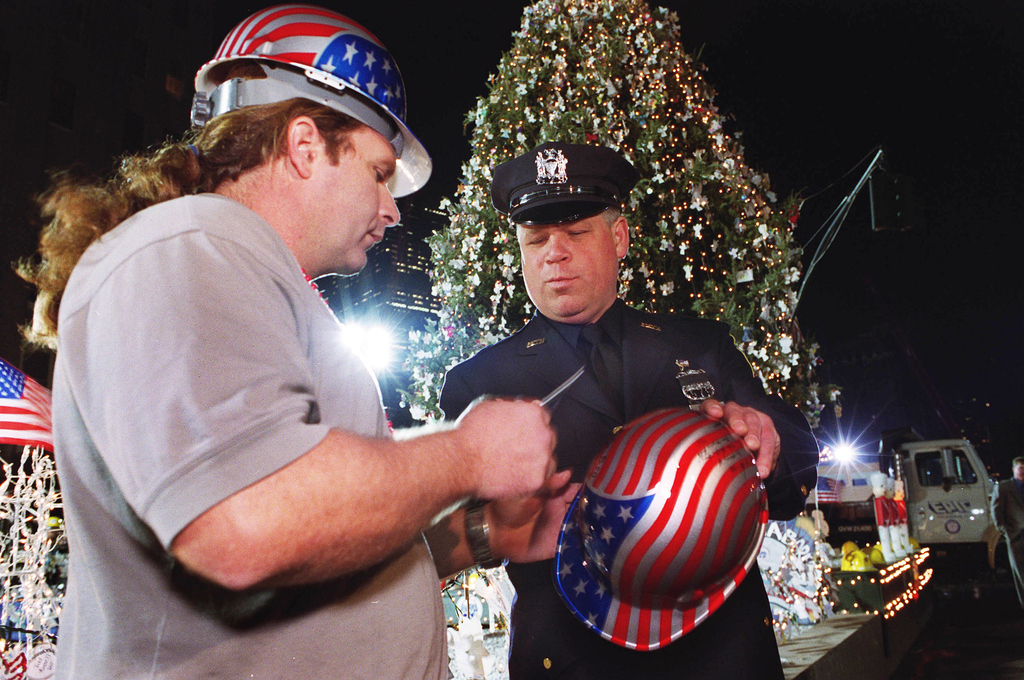 5.
NYC Mayor Michael Bloomberg offers condolences to Talat Hamdani, mother of World Trade Center victim Salman Hamdani on April 5, 2002.
6.
U.S. Navy Sailors visit New York during Fleet Week on May 28, 2002.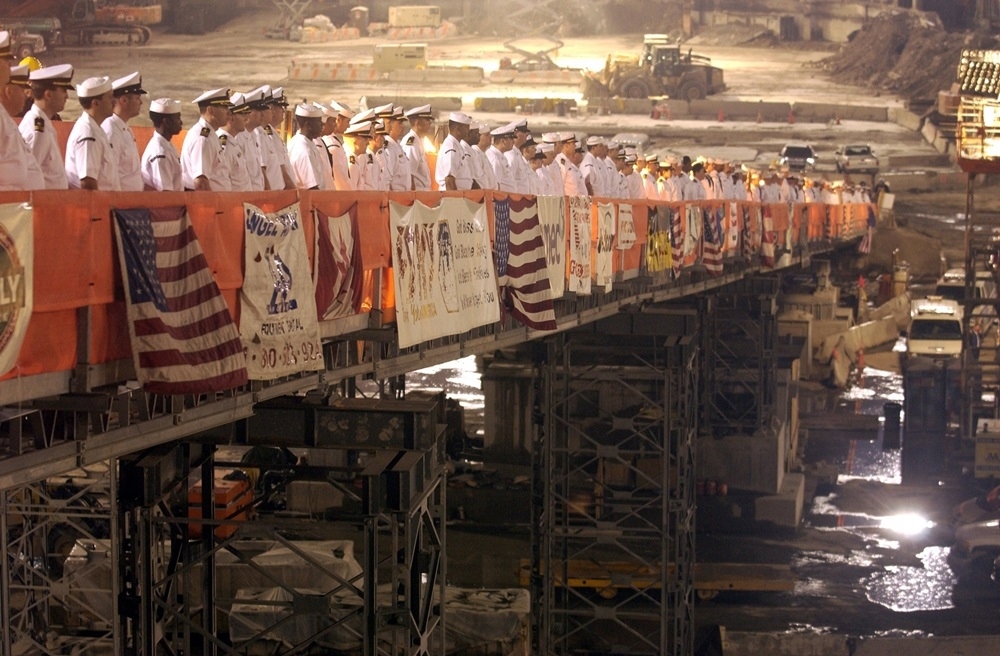 7.
May 30, 2002, when recovery efforts ended at Ground Zero.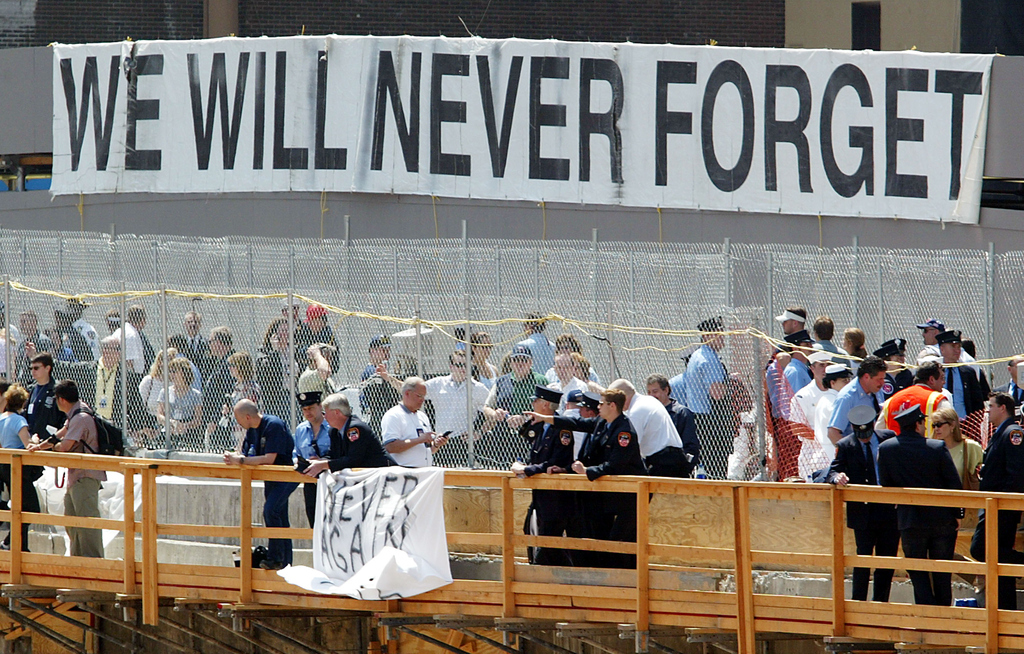 8.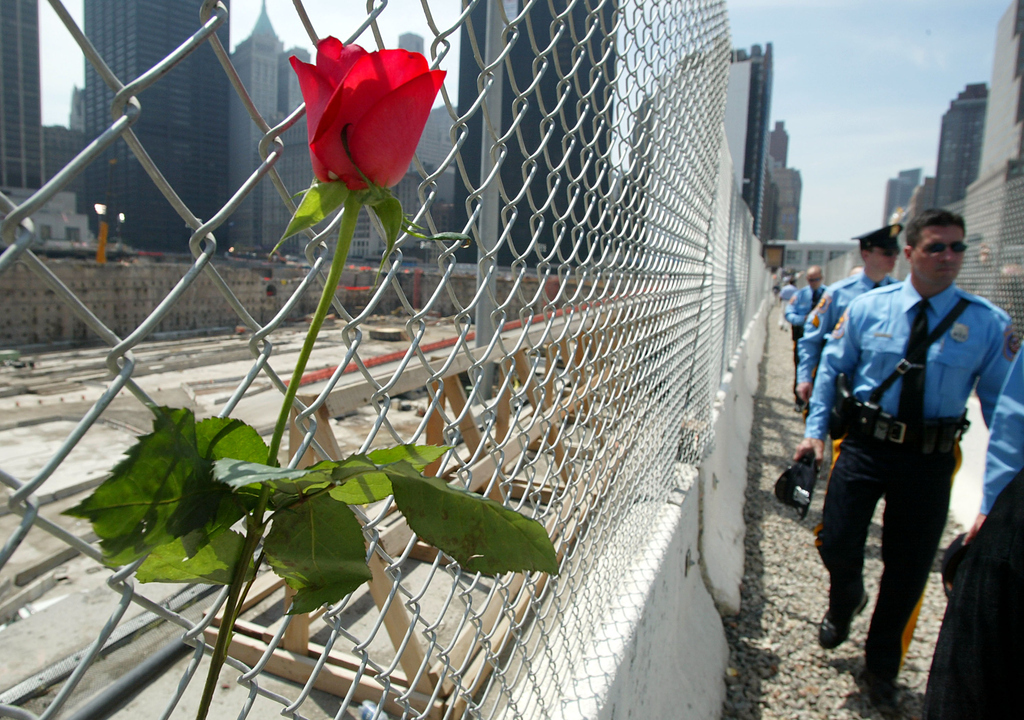 9.
Over 3,000 people in Australia replicate the American flag on the one year anniversary of 9/11.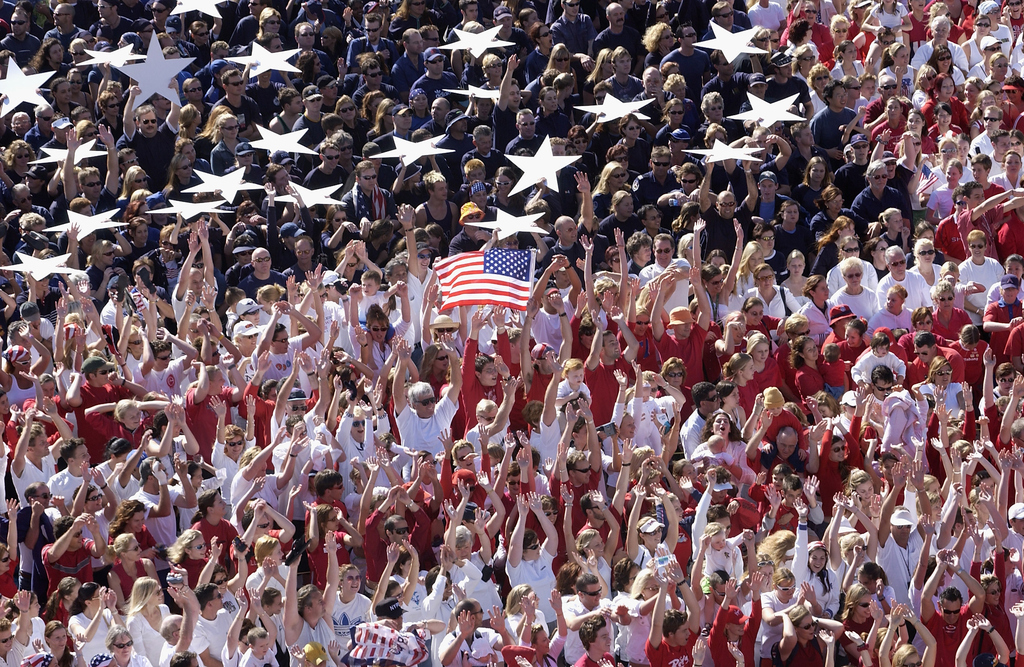 10.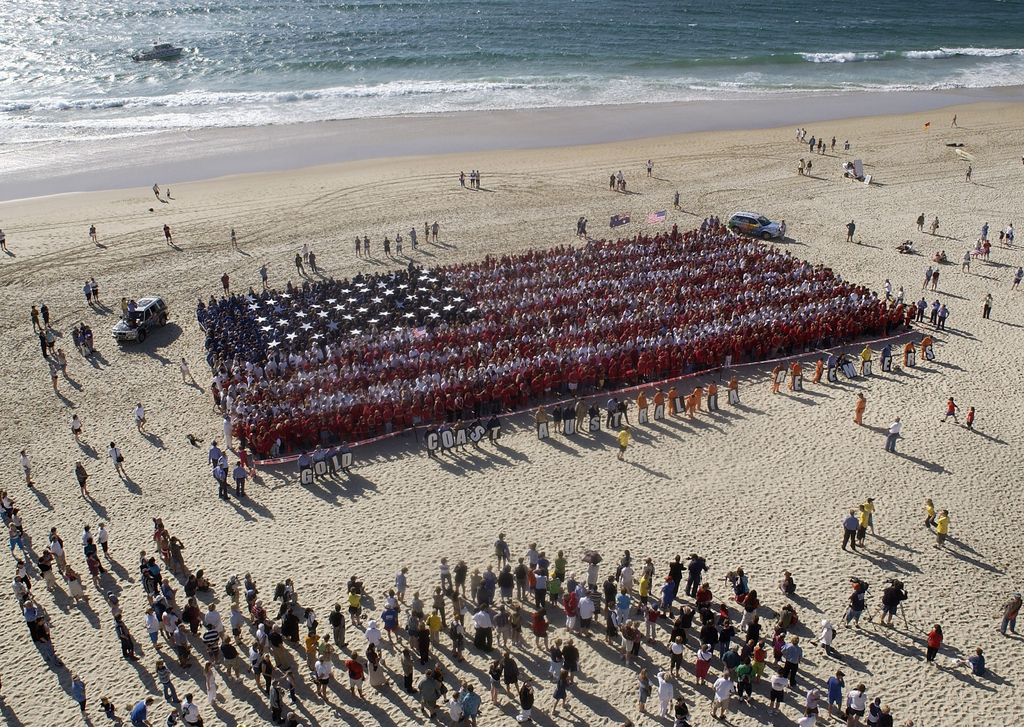 11.
The country stopped to reflect on Sept. 11, 2002, as it has every year since. This was New York.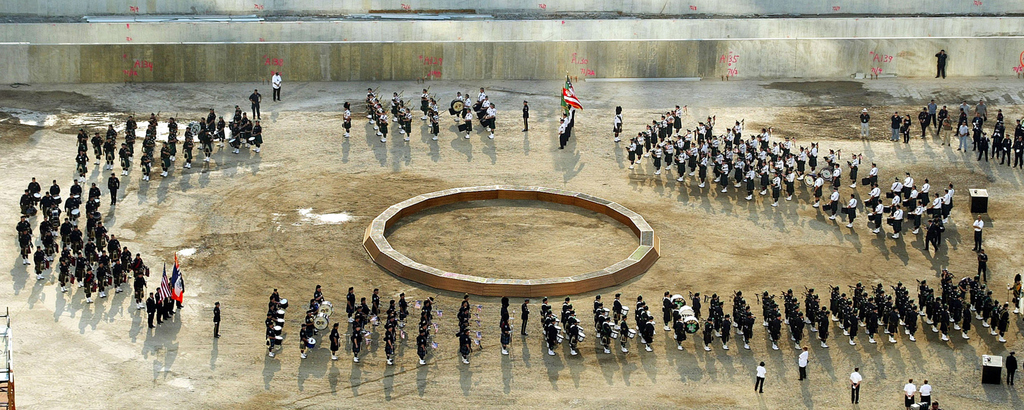 12.
Washington, D.C.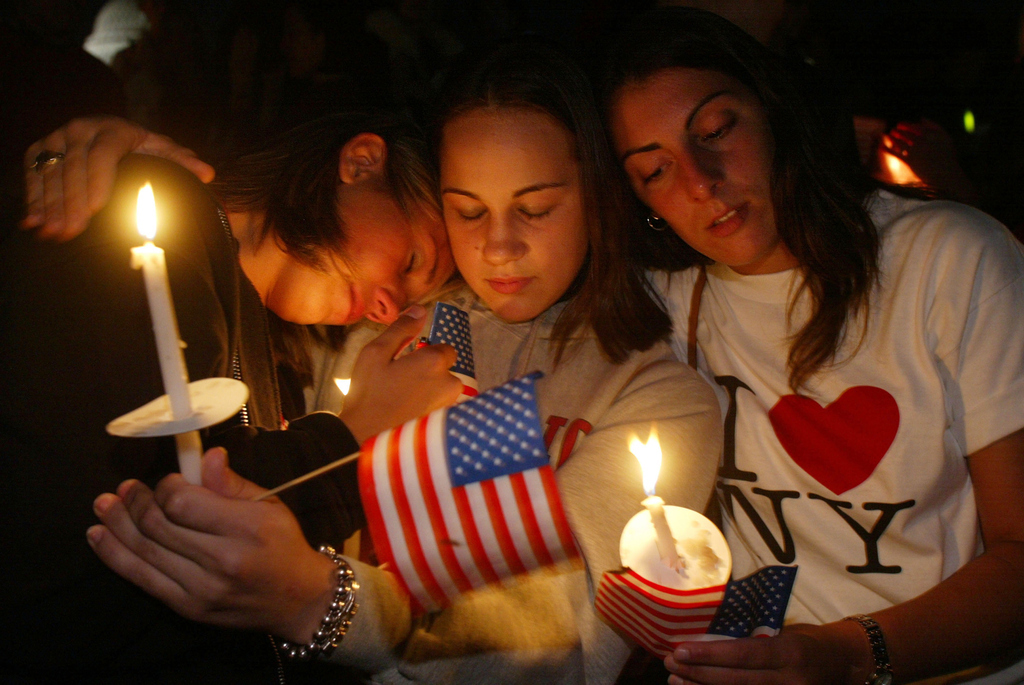 13.
Boston.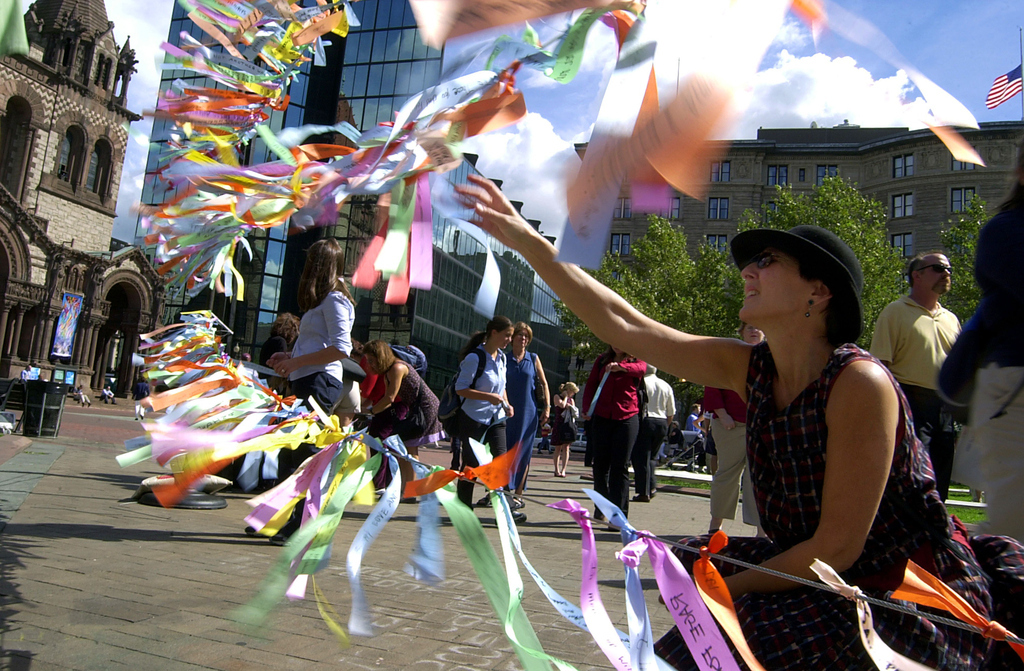 14.
Cincinnati.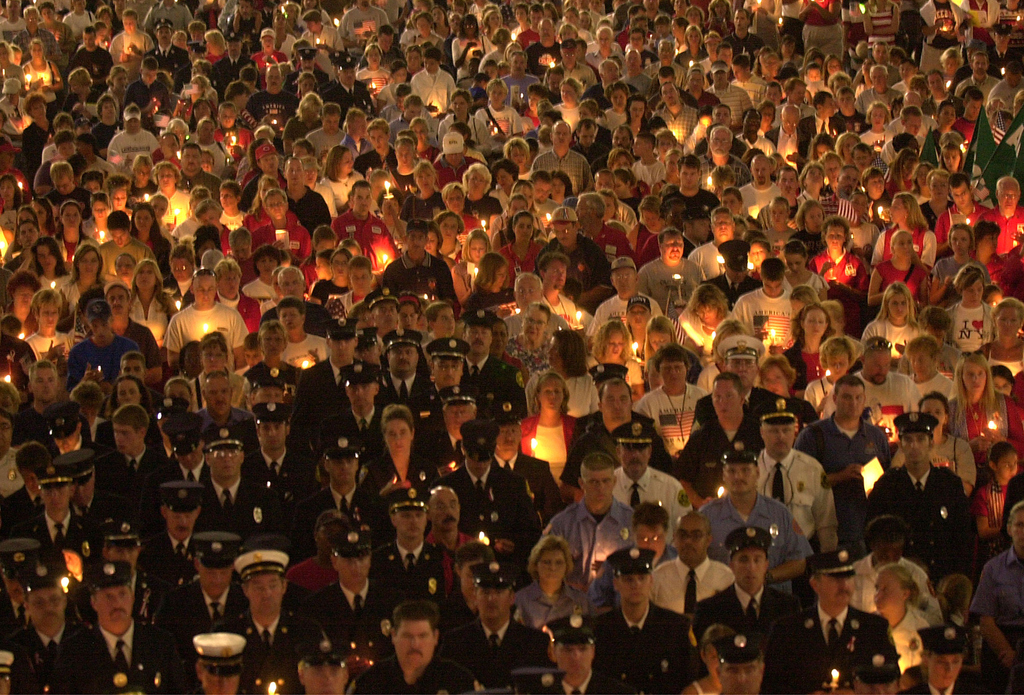 16.
Colorized photos of 343 fallen firefighters on 9/11 by artist Peter Max.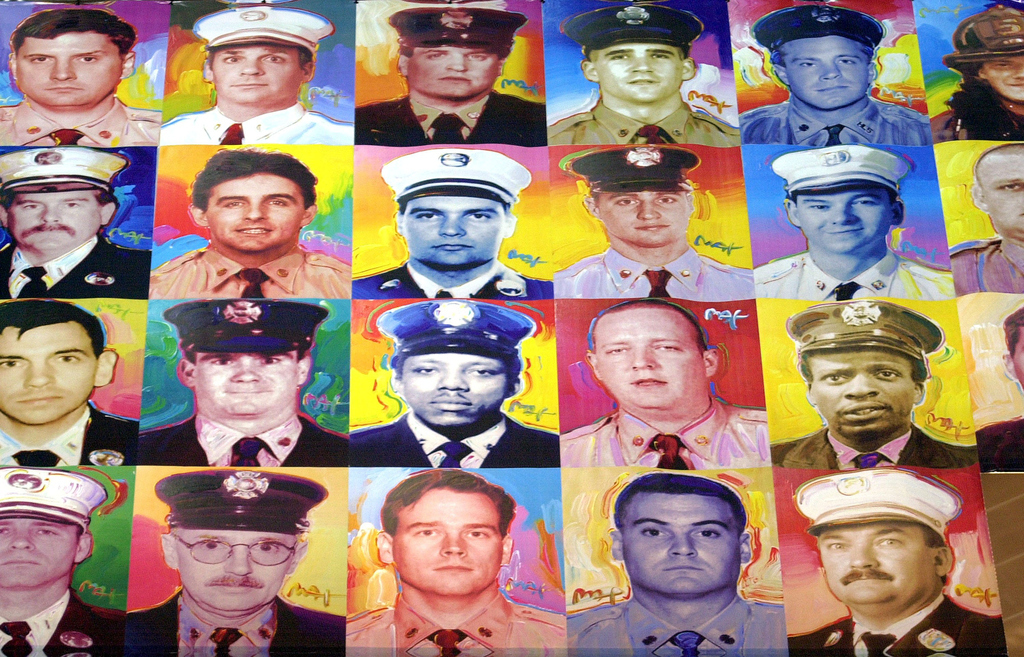 18.
The design for the tower at One World Trade Center is unveiled on Dec. 19, 2003.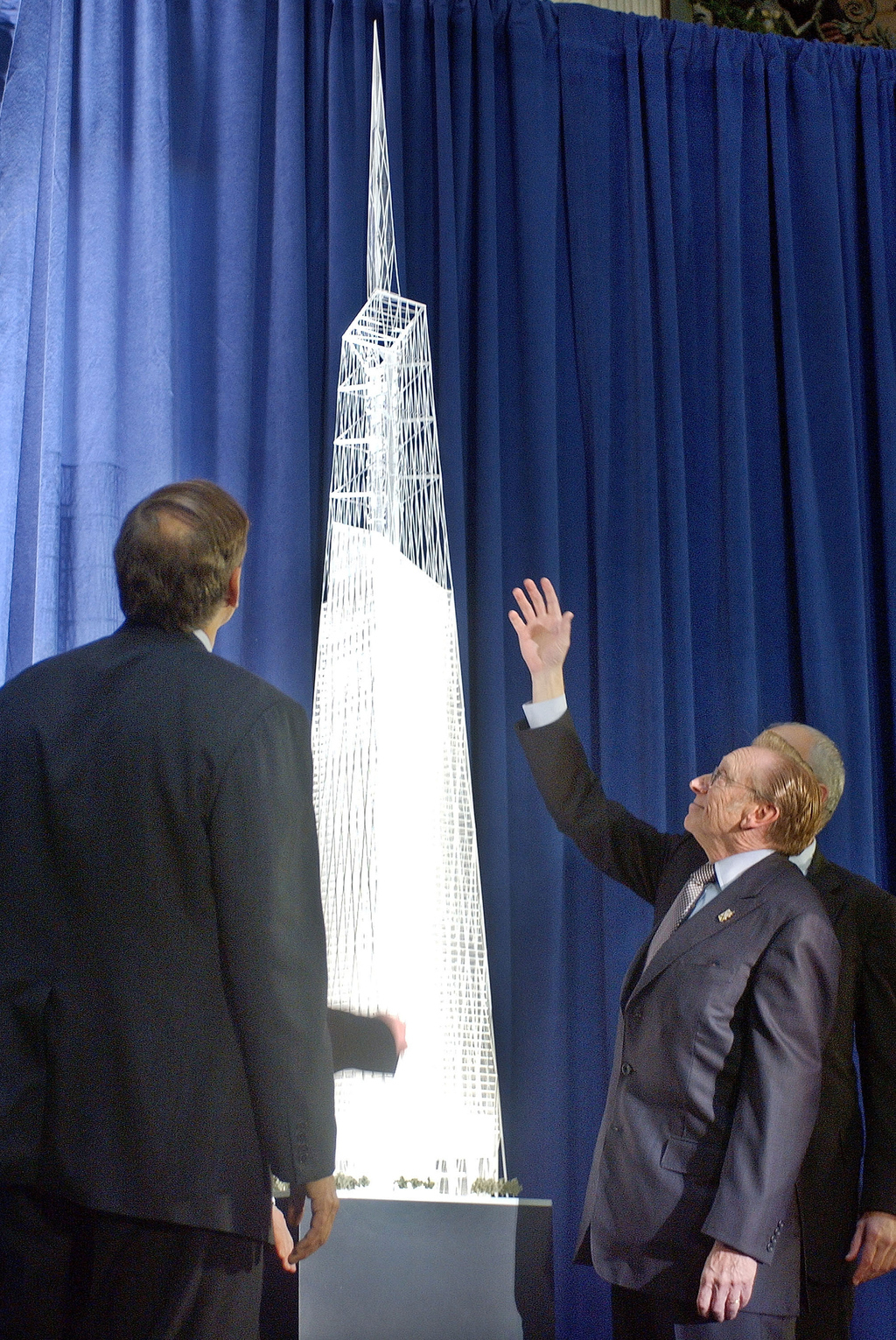 19.
Children born on 9/11 came together at a Toys R Us two years later in New York.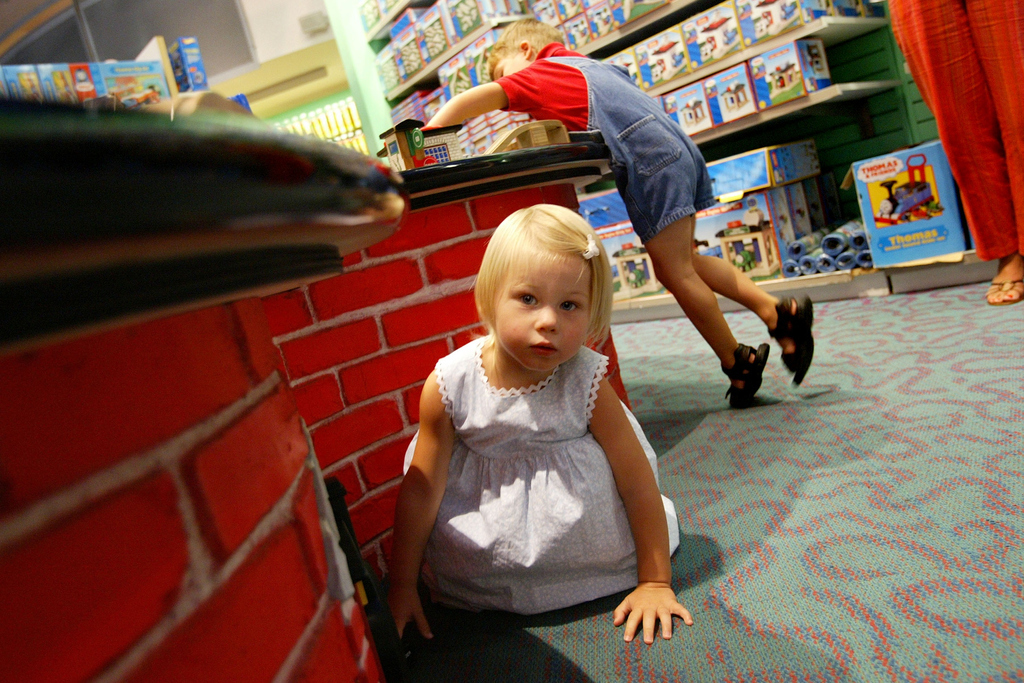 20.
A child's artwork titled "My Dad's Firehouse" is displayed Sept. 9, 2004. The artwork was part of a show of works by children of 9/11 victims.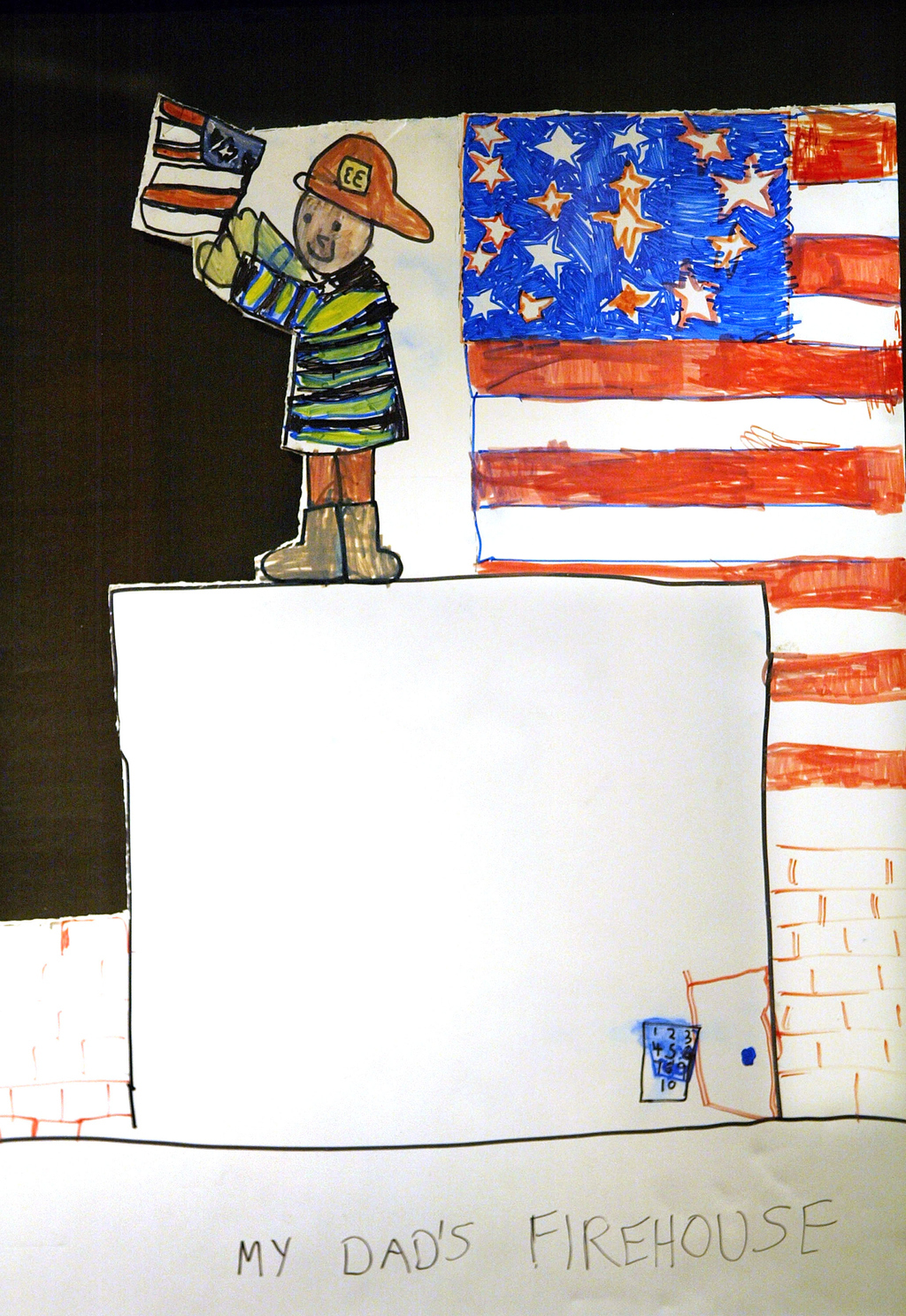 21.
Two New Jersey firemen wave American flags atop their firetruck as the blue tribute in lights shine above them on Sept. 11, 2004.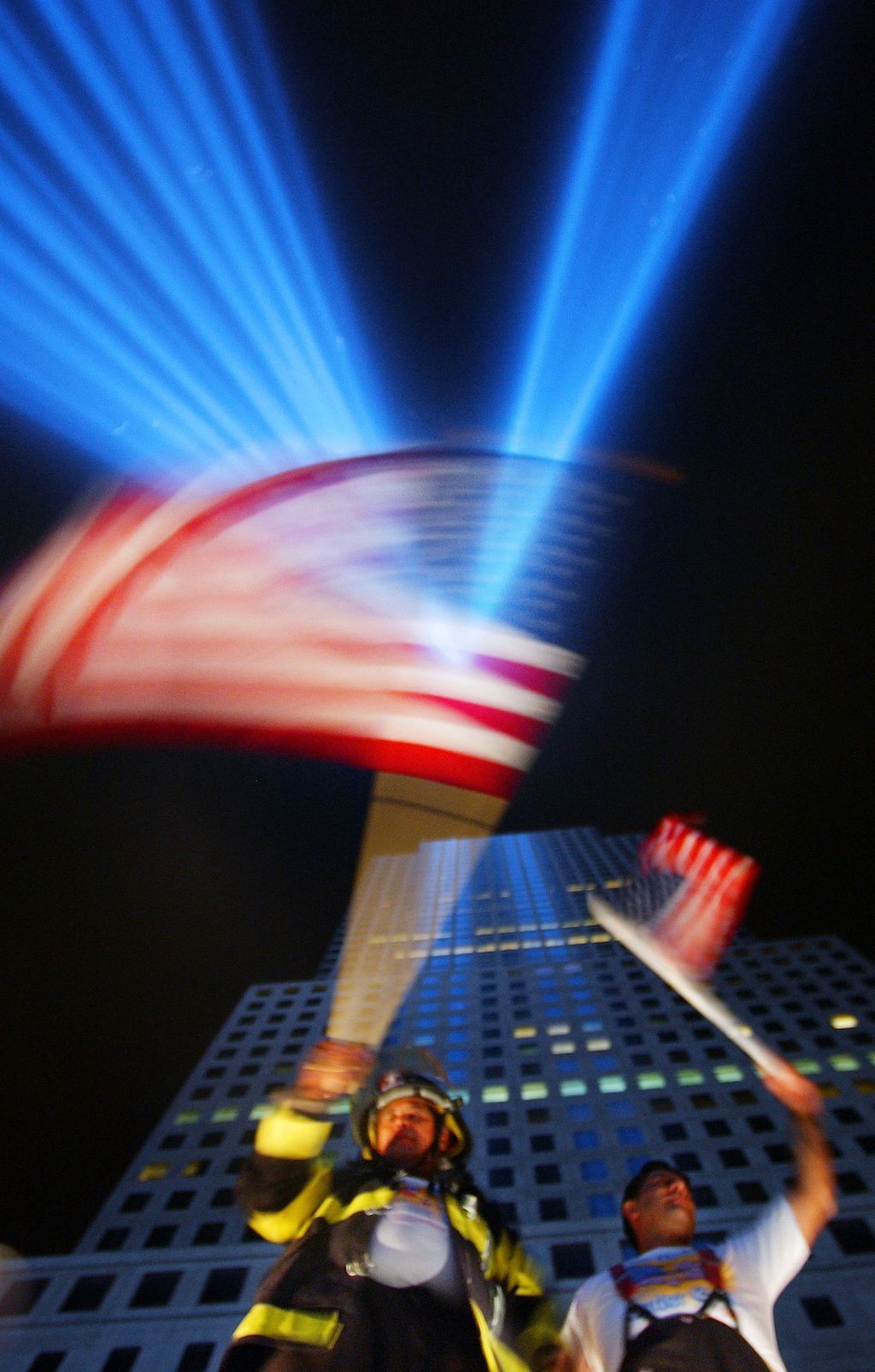 22.
Mourners toss flowers in a reflecting pool at Ground Zero on Sept. 11, 2005.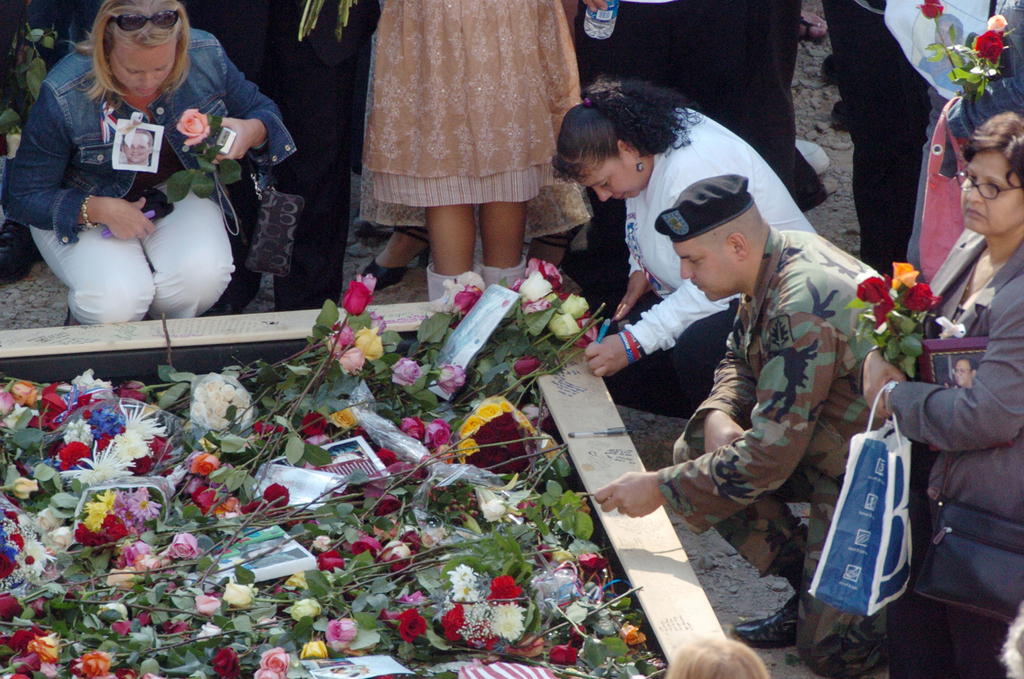 23.
Scribbled on a wall near Ground Zero ahead of the fifth anniversary of 9/11: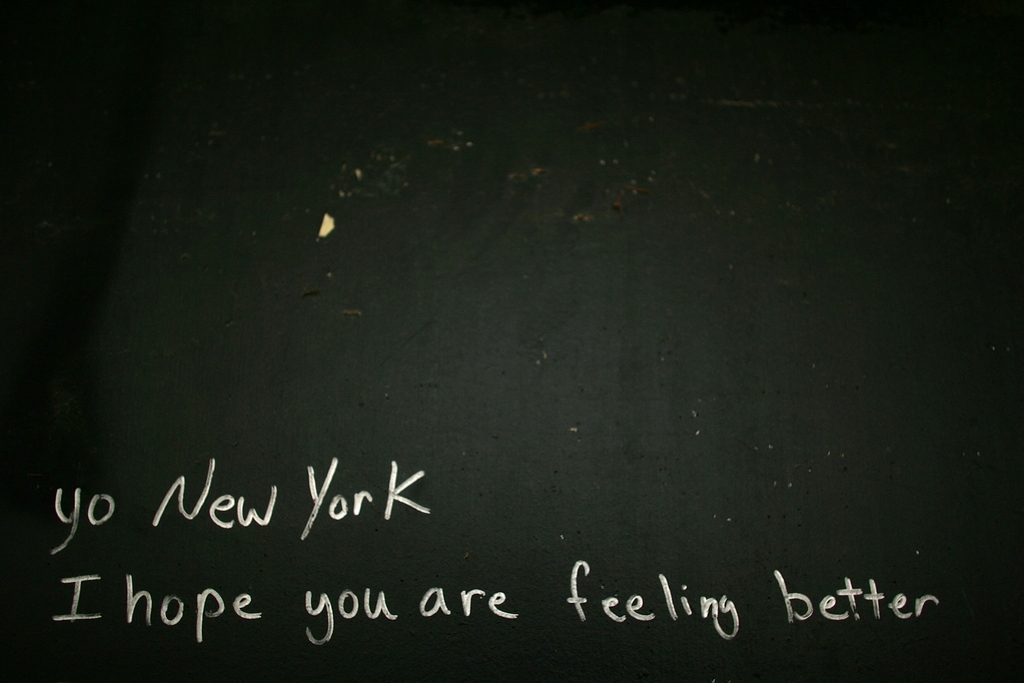 24.
New York on Sept. 11, 2006.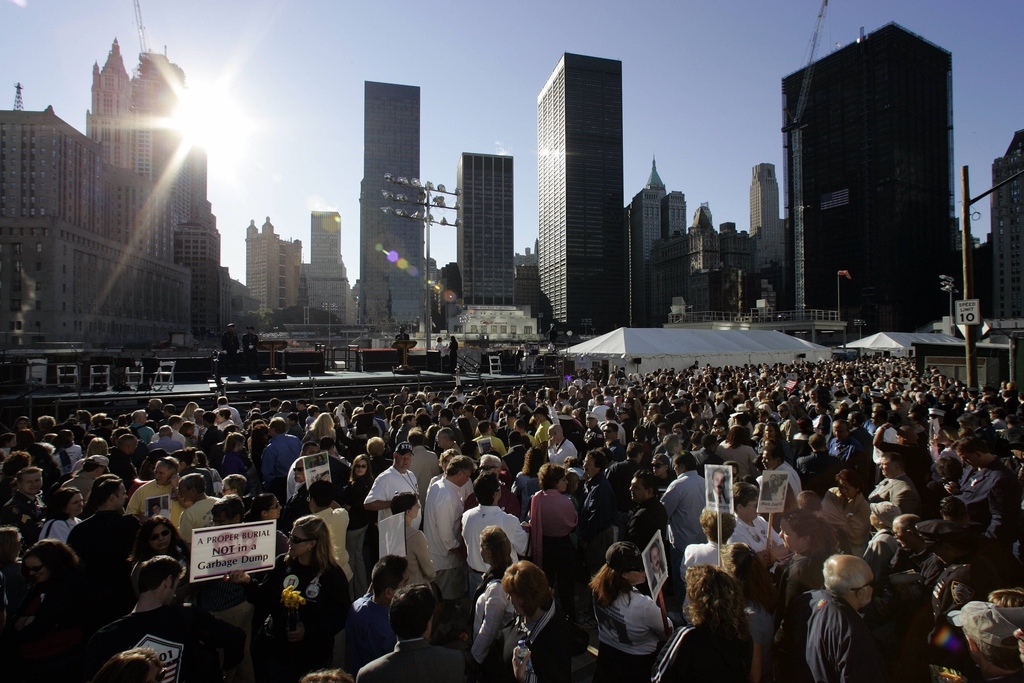 25.
26.
Patricia Smith, the daughter of fallen police officer Moira Smith, during the reading of the names.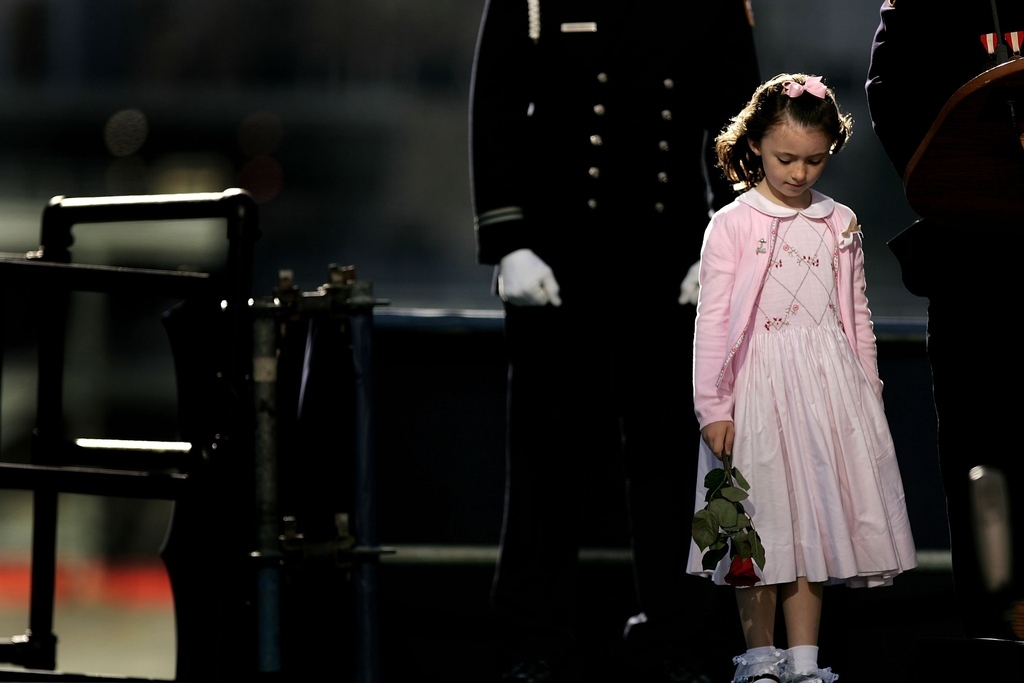 27.
Memorial for United Flight 93, which crashed in Pennsylvania after passengers fought back against hijackers.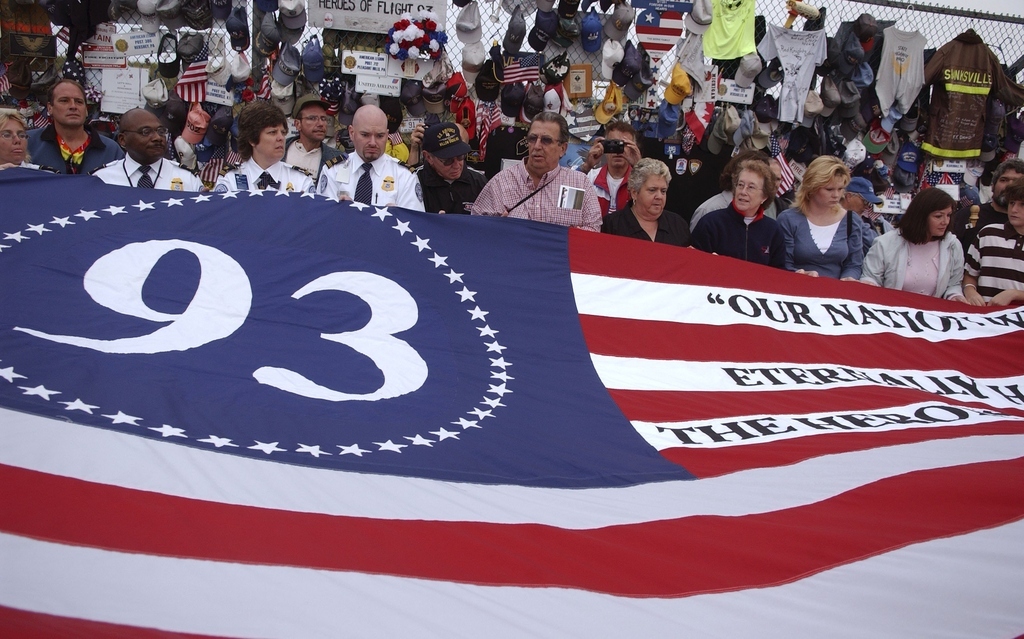 28.
Freedom Tower commemorative steel beam is raised at Ground Zero on Dec. 19, 2006.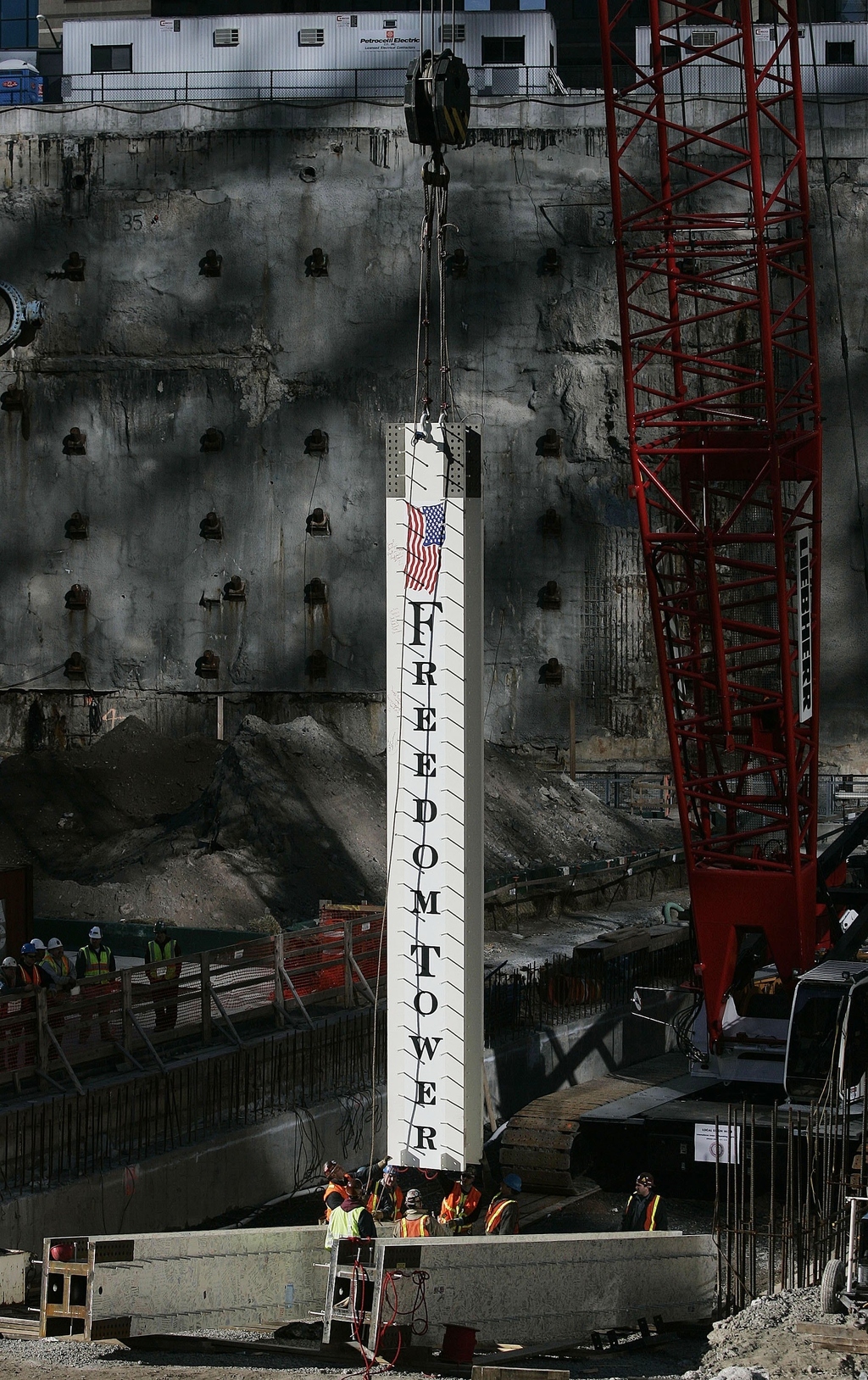 29.
New York on Sept. 11, 2007.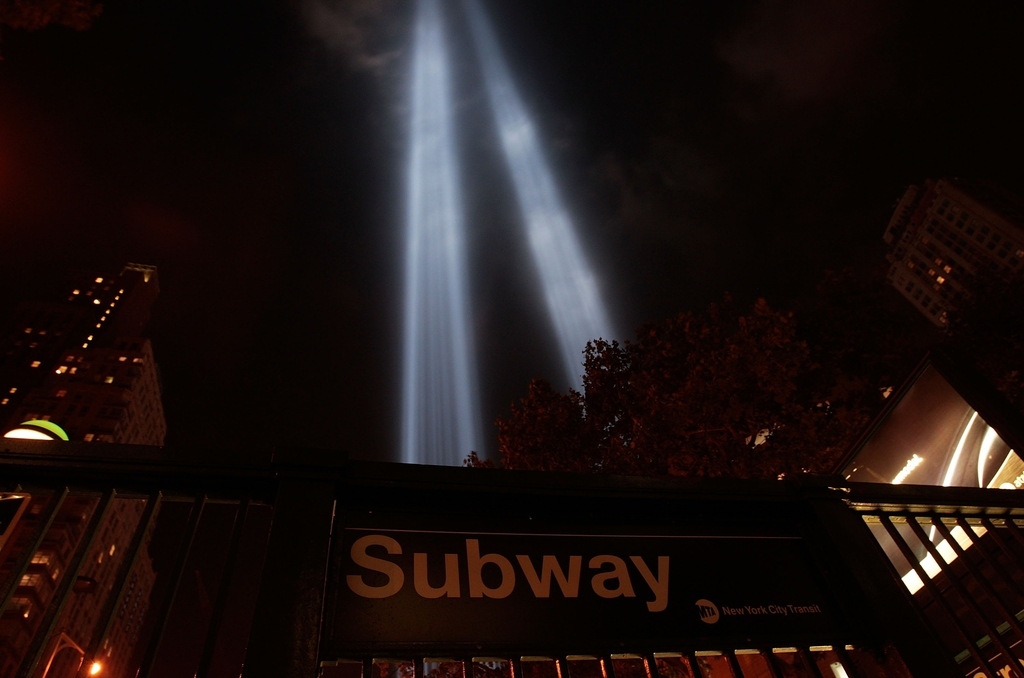 30.
New York City Fire Chief Salvatore Cassano kisses the hand of Pope Benedict XVI at Ground Zero on April 20, 2008.
31.
Cazzandra Peterson tosses a rose into the reflecting pool in memory of her father William on Sept. 11, 2008.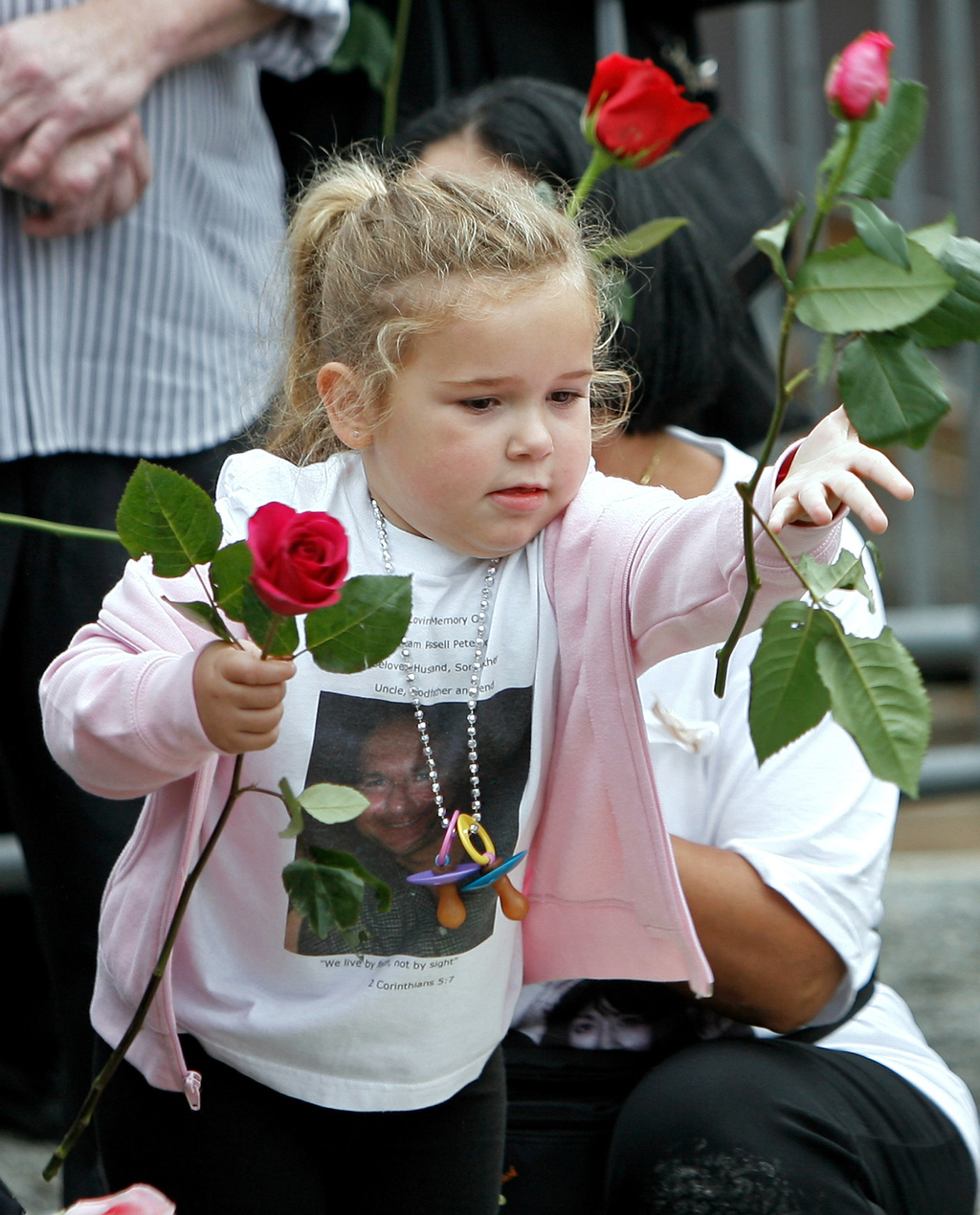 32.
Presidential candidates Barack Obama and John McCain during the 2008 election took time away from the campaign to honor the victims.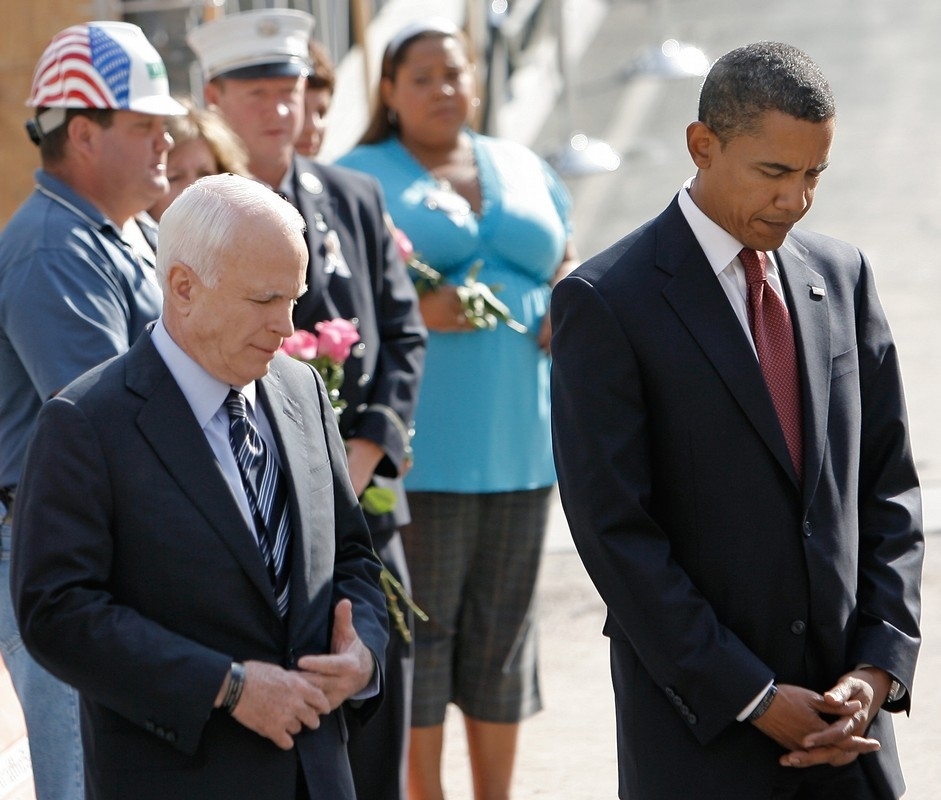 33.
The memorial service at Ground Zero on Sept. 11, 2009.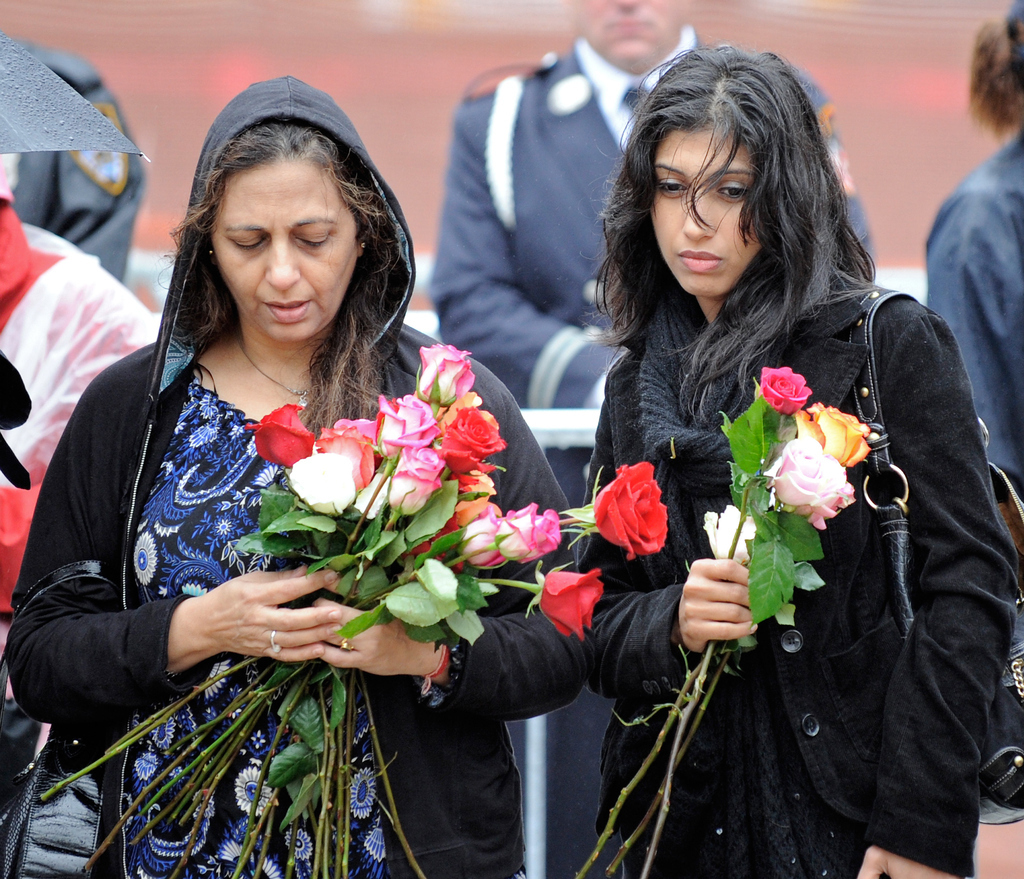 34.
Americans walk among flags erected by students and staff from Pepperdine University in Malibu, California, on Sept. 10, 2010.
35.
They placed nearly 3,000 flags in the ground to honor the victims of September 11.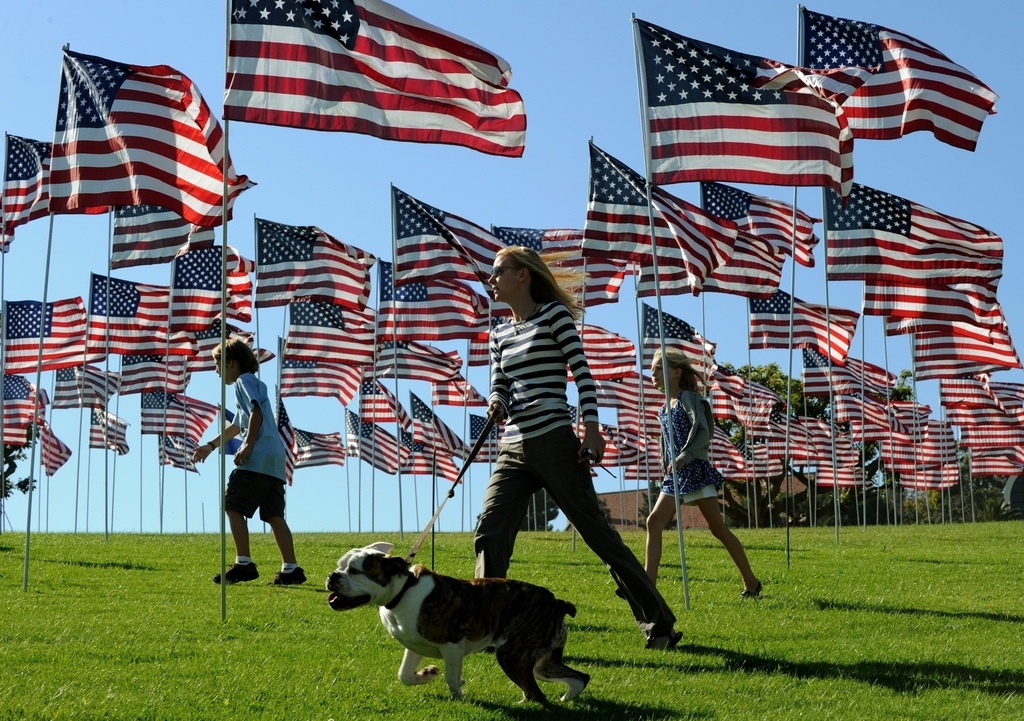 36.
38.
President Barack Obama holds a child who lost a relative in the 9/11 attacks at an event at the Pentagon Memorial.
39.
On May 1, 2011, many Americans celebrated news of the death of Osama bin Laden, feeling that justice for the victims of the 9/11 attacks had finally come.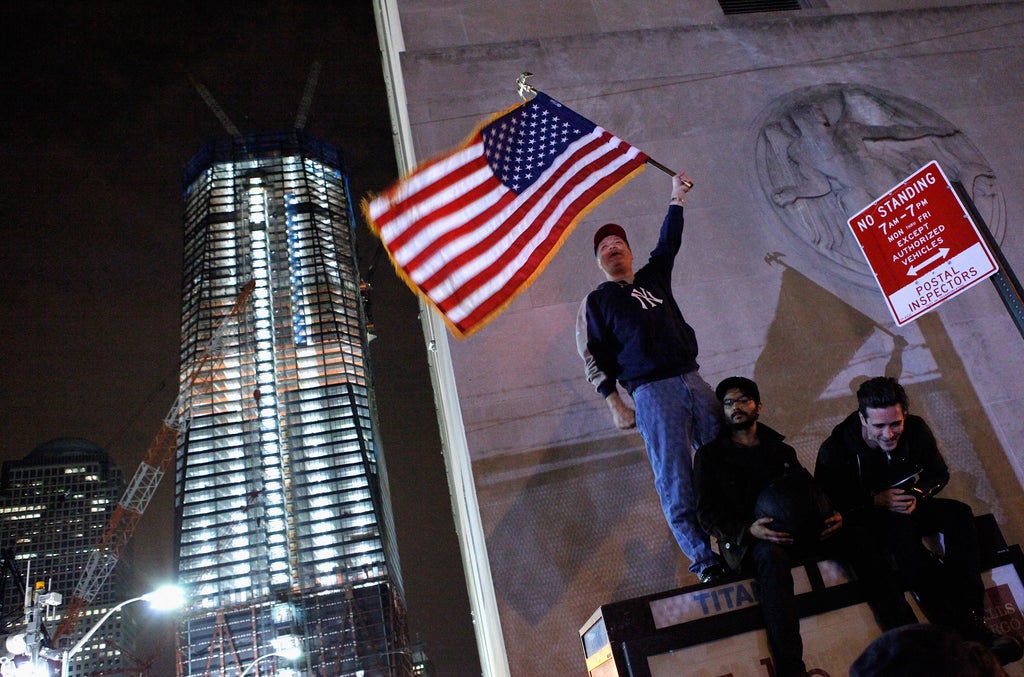 40.
A couple embraces on the Hudson River waterfront with the rising One World Trade Center in the background on July 6, 2011.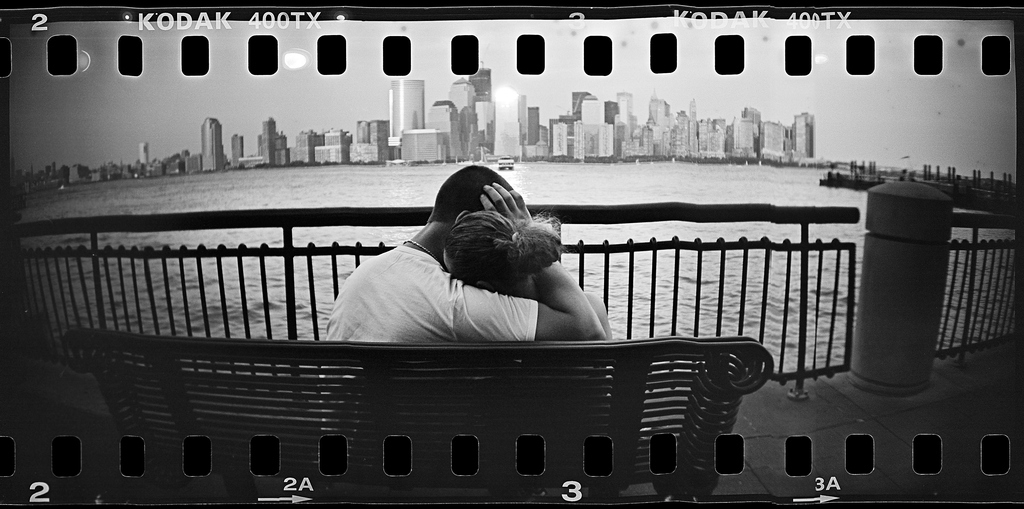 41.
Ten years later.
42.
Sept. 11, 2011.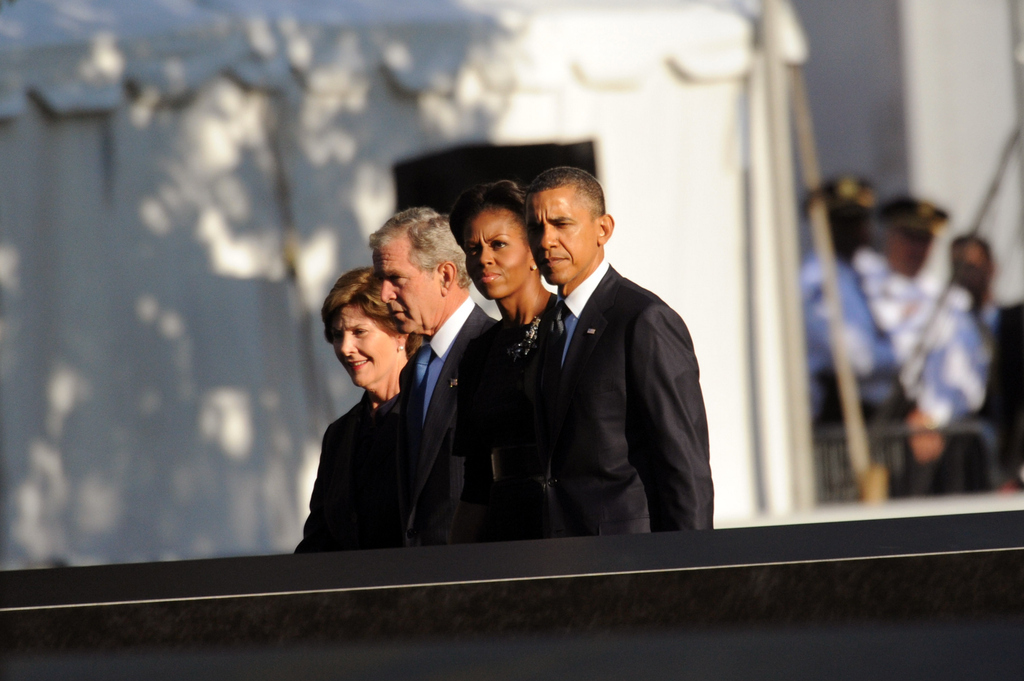 43.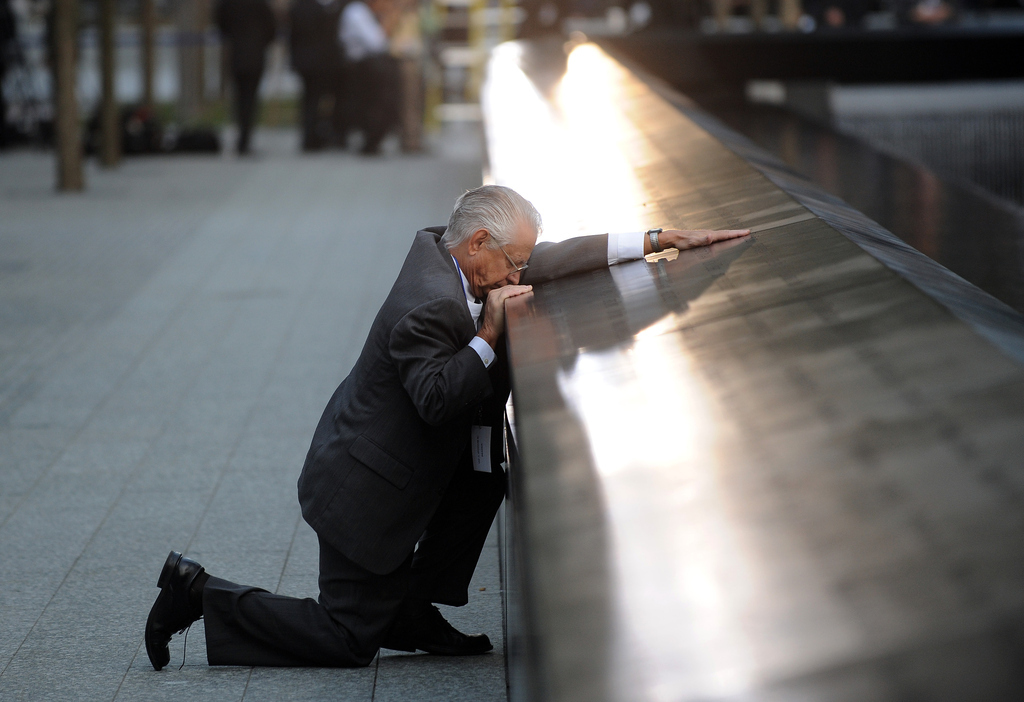 44.
St. Patrick's Cathedral in New York City.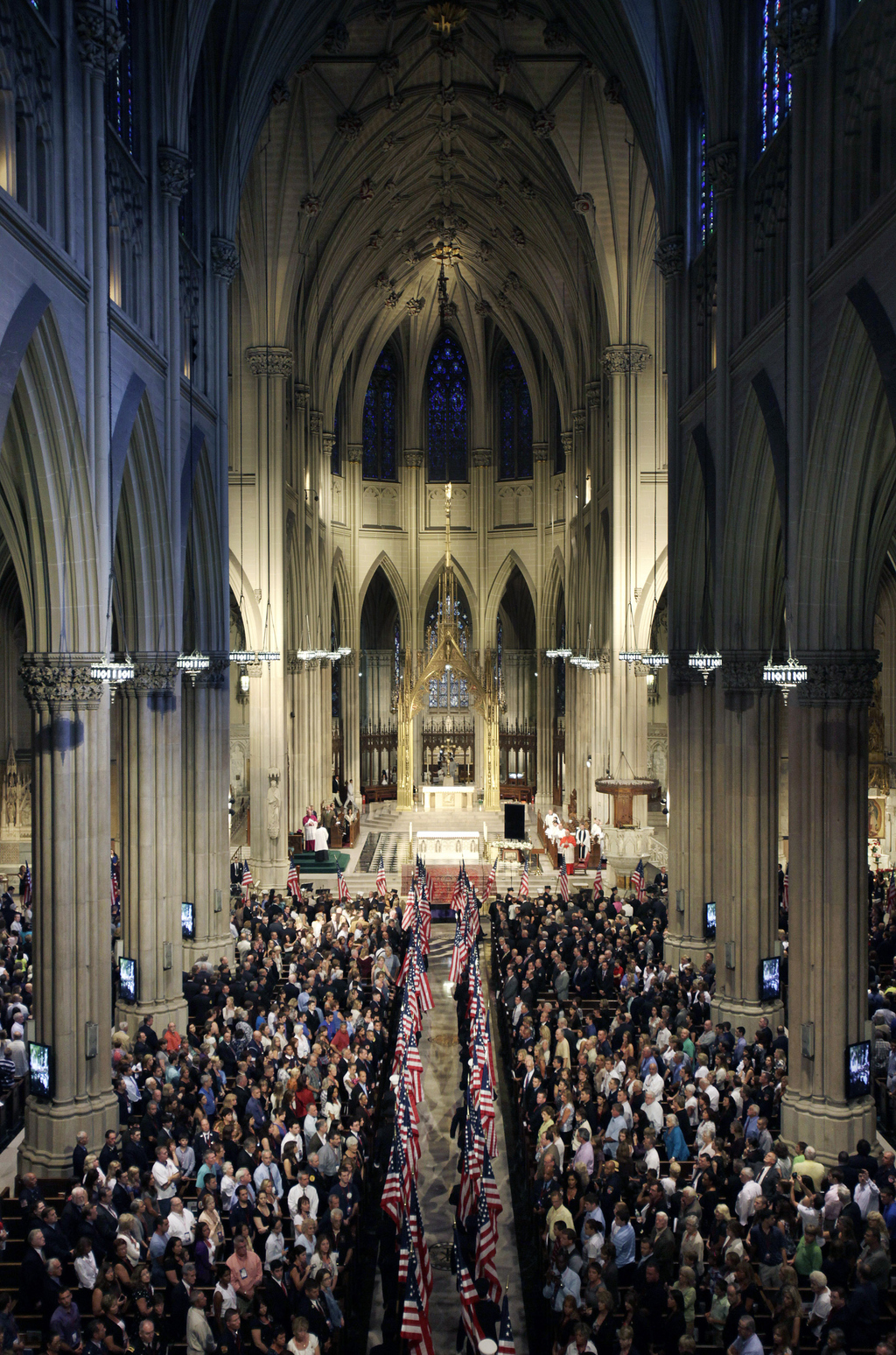 45.
The 9/11 Memorial previewed the "In Memoriam" exhibition on Sept. 10, 2012.
46.
The Tribute in Light next to One World Trade Center on Sept. 11, 2012.
47.
The spire for One World Trade Center arrived by barge on Dec. 11, 2012.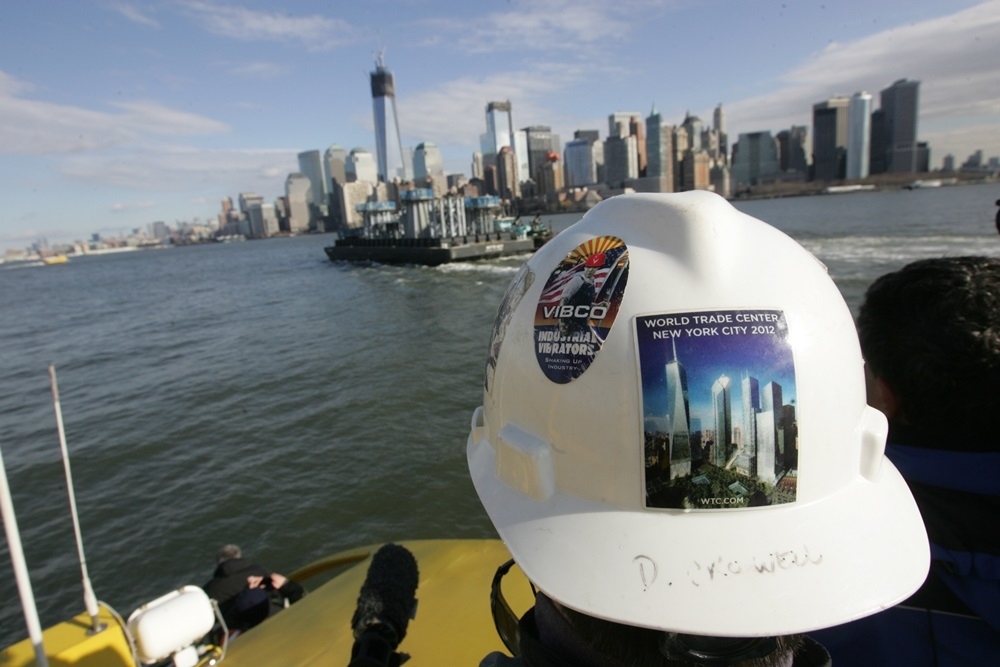 48.
Sept. 9, 2013.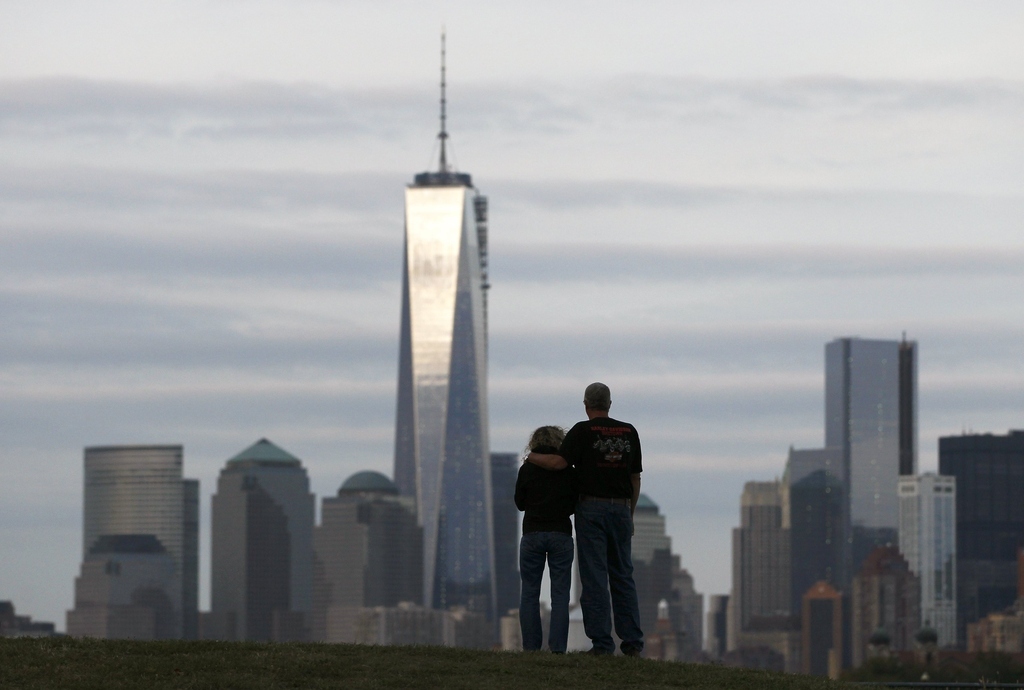 49.
New York Fire Department firefighters Andrew and Michael Esposito make a rubbing of their father's name, Michael A. Esposito, from the 9/11 memorial.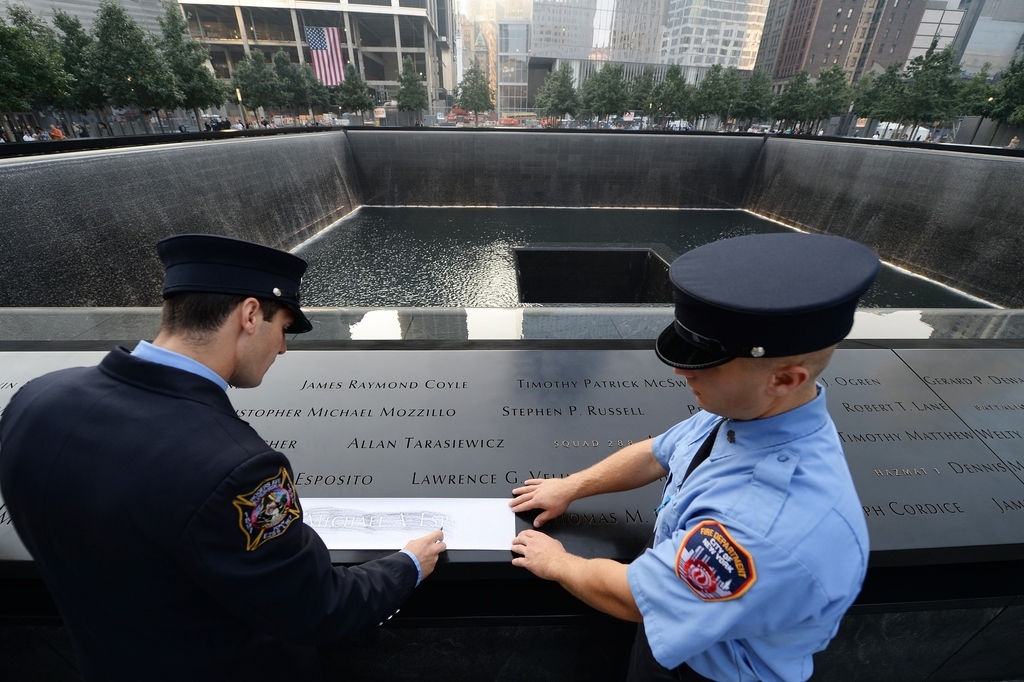 50.
A woman looks at names of victims on the wall of the 9/11 Empty Sky memorial at sunrise on Sept. 11, 2013.