22 Joyful Photos Of Immigrants Becoming American Citizens Before July 4th
From a baseball stadium in Atlanta to the New York Public Library, happiness at U.S. citizenship for more than 1,200 immigrants.
1.
The scene was Turner Field, home of the Atlanta Braves, as 1,094 citizens from 81 countries became citizens at a naturalization ceremony ahead of July 4.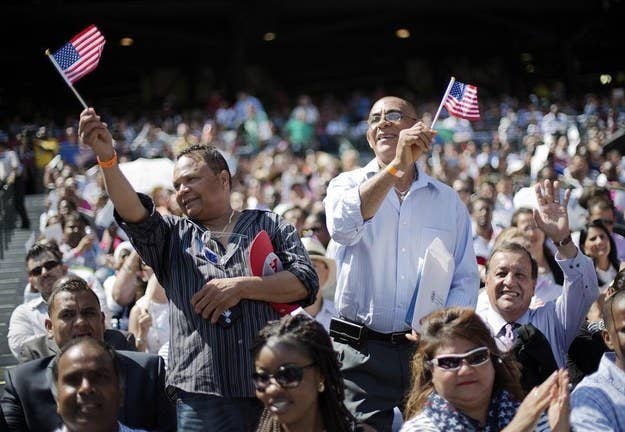 2.
Some arrived at the stadium as early as 5:30 a.m.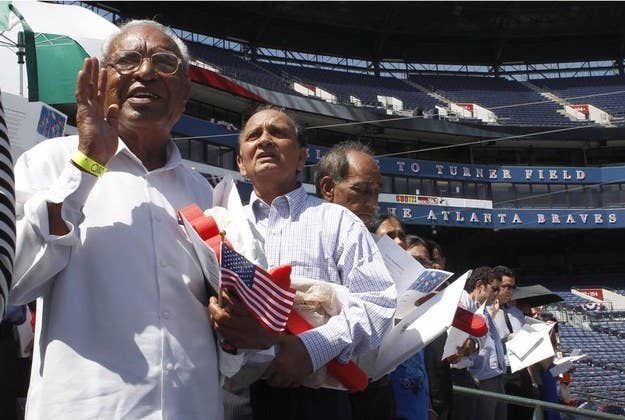 3.
Jensi Francisco, 4, was with his mother, Jennifer Francisco, as she became a U.S. citizen.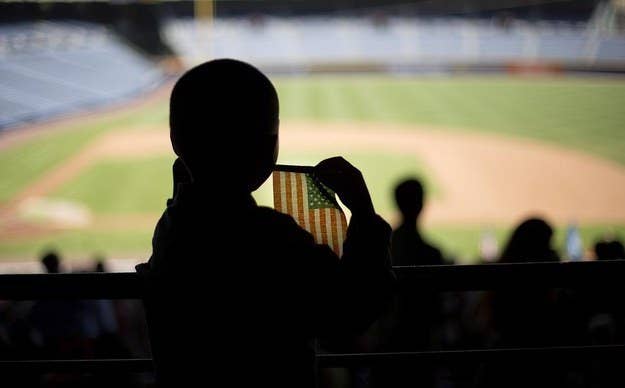 4.
President Obama addressed the new Americans.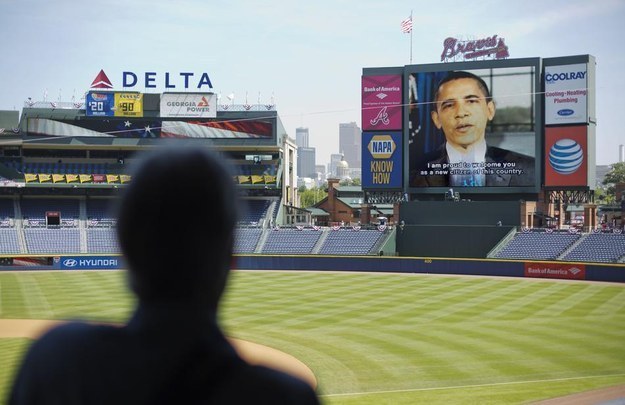 5.
Edwin Gonzalez, of Colombia, was pretty pumped.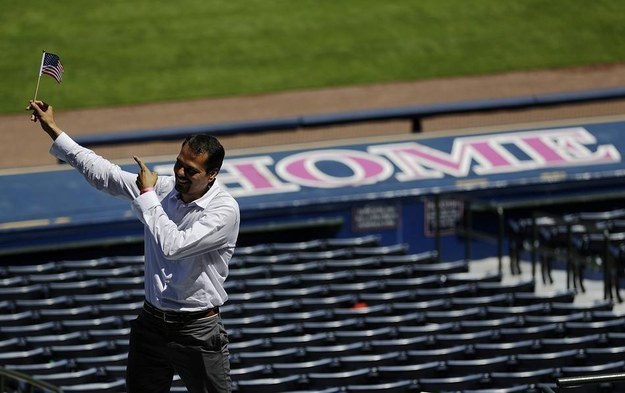 6.
Everyone raised their hands for the oath of allegiance to the country.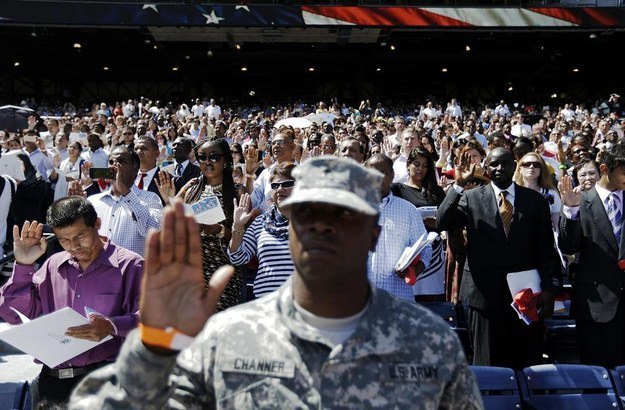 7.
There was a lot of enthusiastic flag-waving.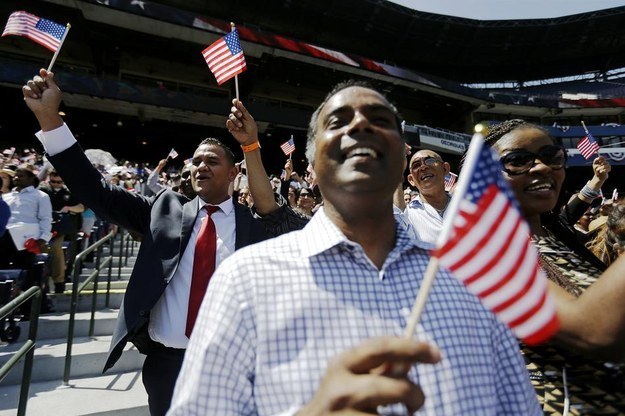 8.
Sarah Contis, 5, was with her father, Alex Contis of Romania.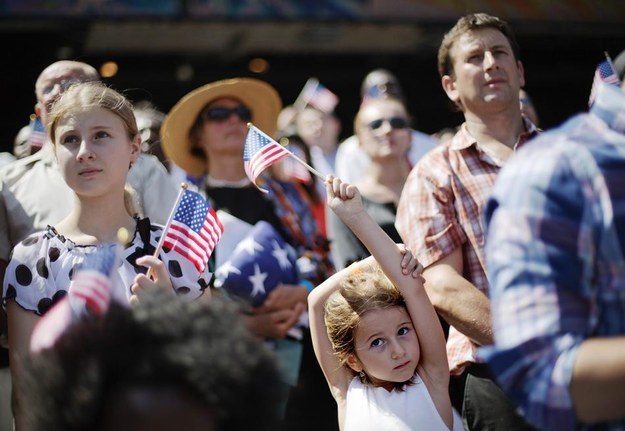 9.
The Braves drumline, the Heavy Hitters, played, adding to the festive atmosphere.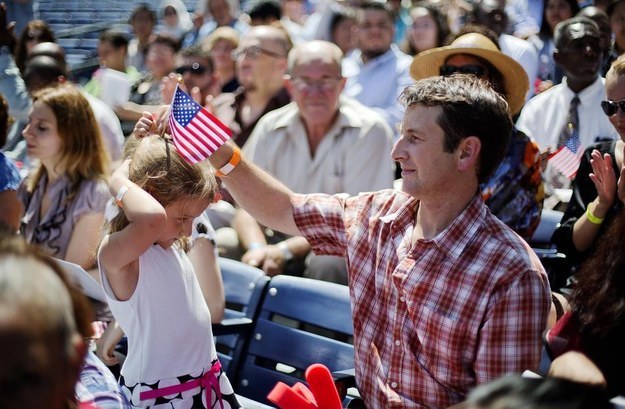 10.
Rachel Nyambi of Cameroon danced.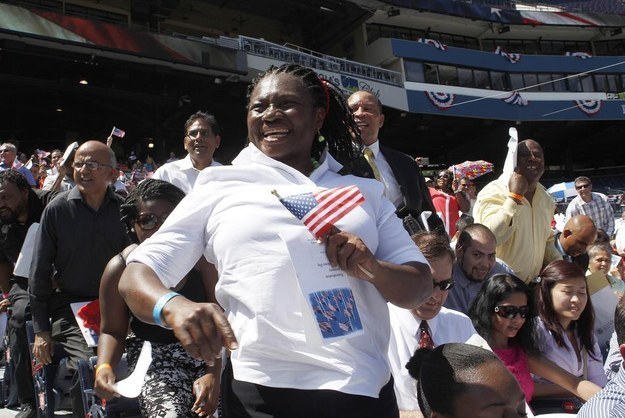 11.
Marco Diaz of Mexico and Yusif Osekre of Ghana took in the scene.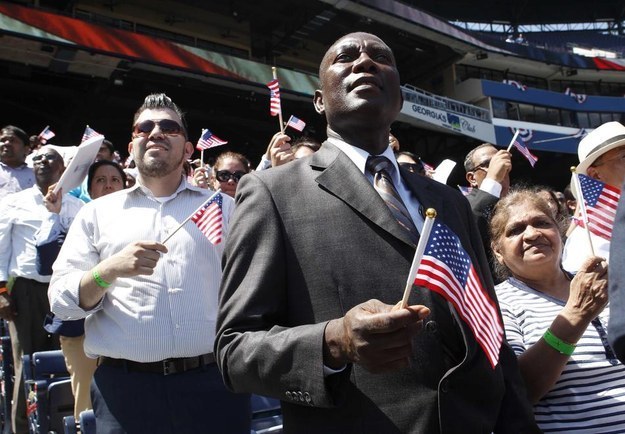 12.
Nino Kautaradze of Georgia fought back tears.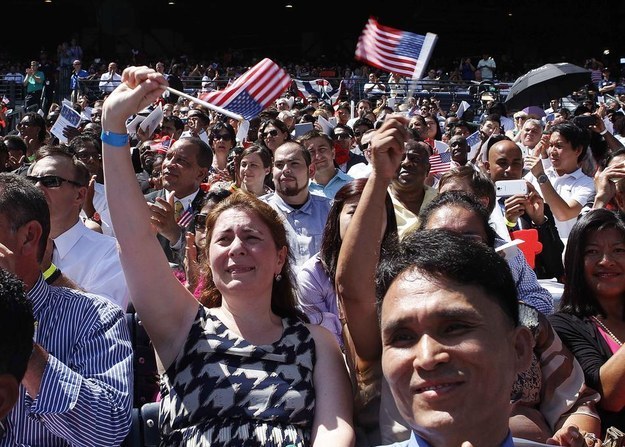 13.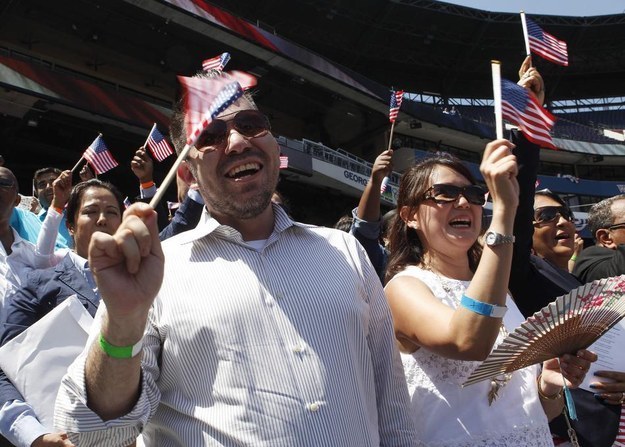 14.
A similar scene was unfolding in New York City.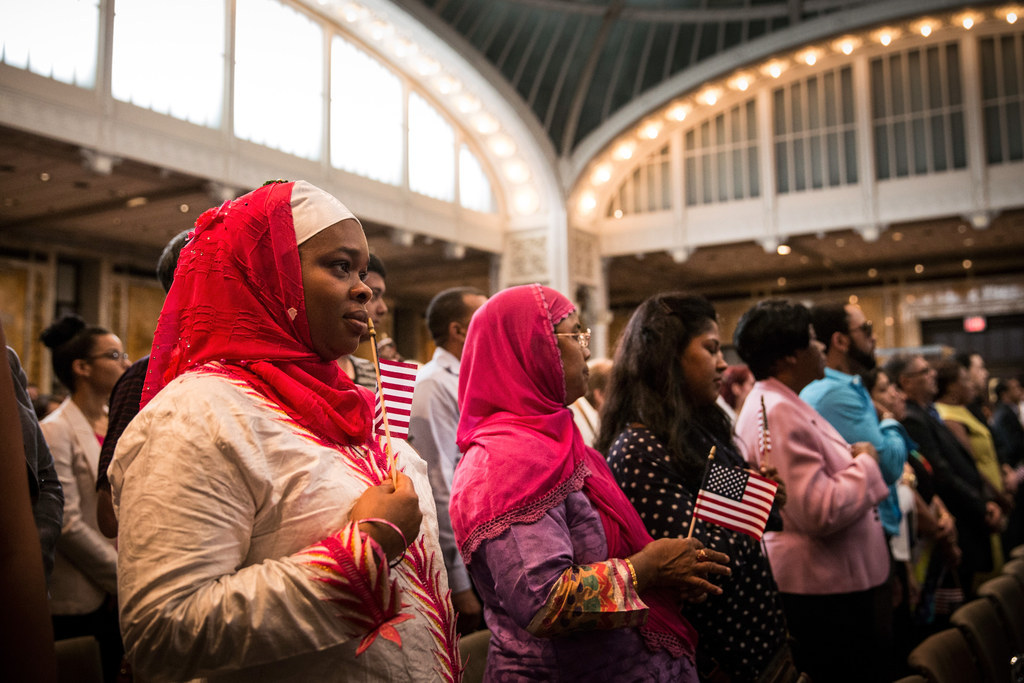 15.
Rayhanatou Barry, originally from Guinea, was among those at the New York Public Library ceremony.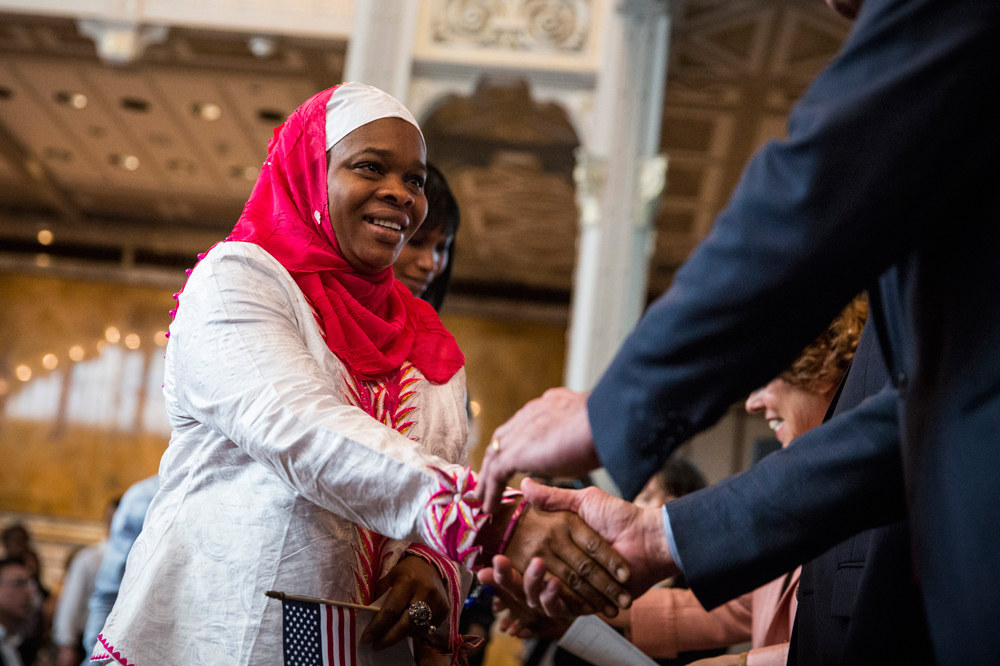 16.
A copy of the Declaration of Independence written by Thomas Jefferson was nearby.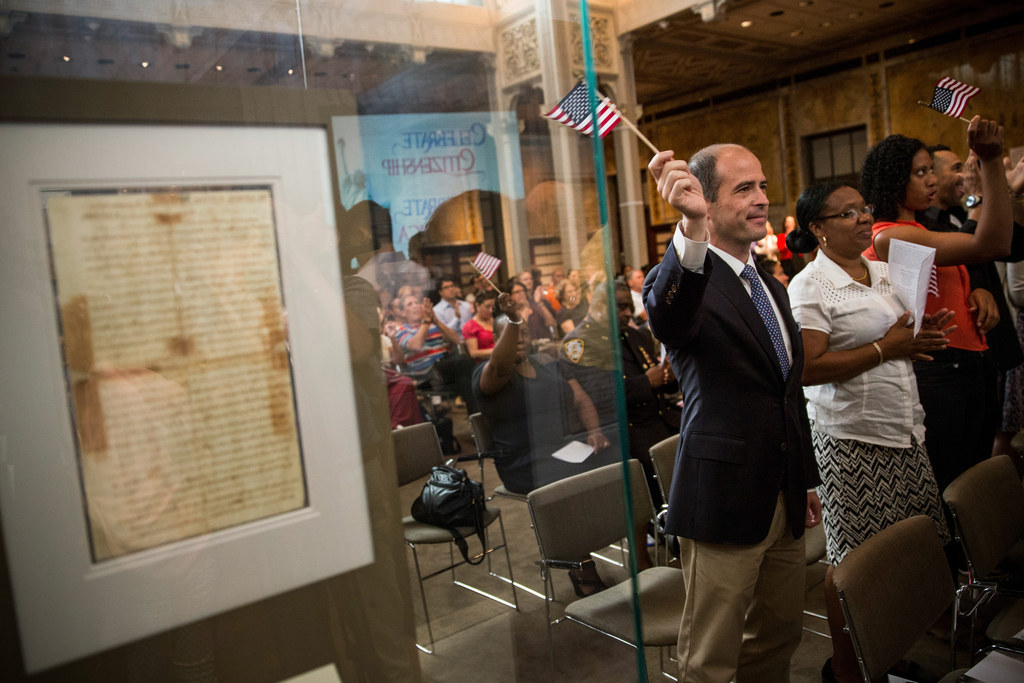 17.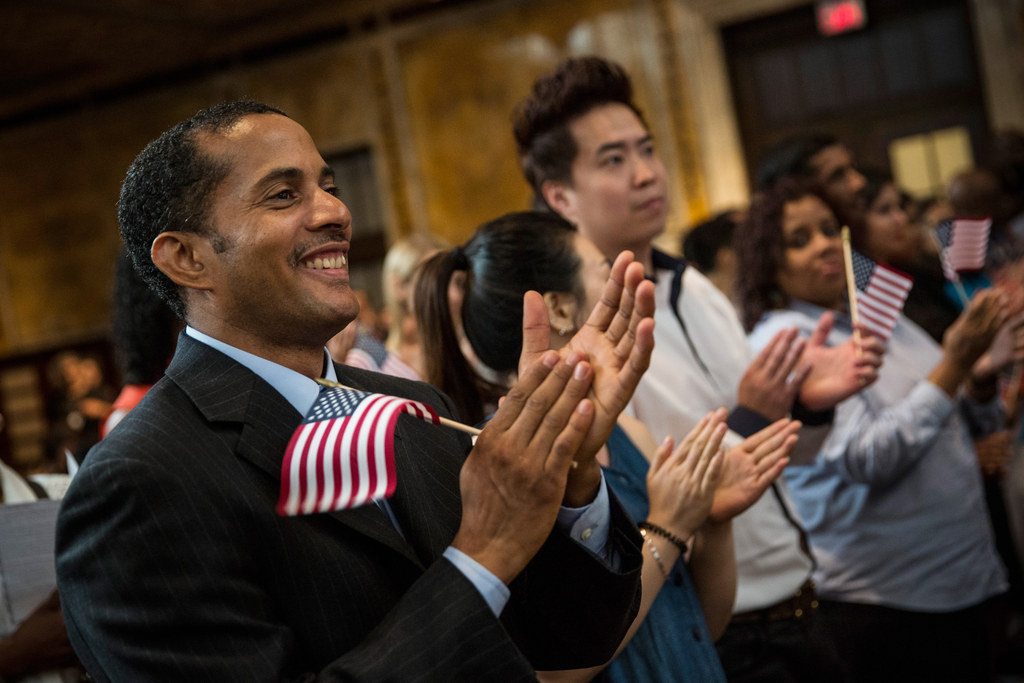 18.
U.S. Army Specialist Danae Mohalland, originally from Jamaica, became a citizen.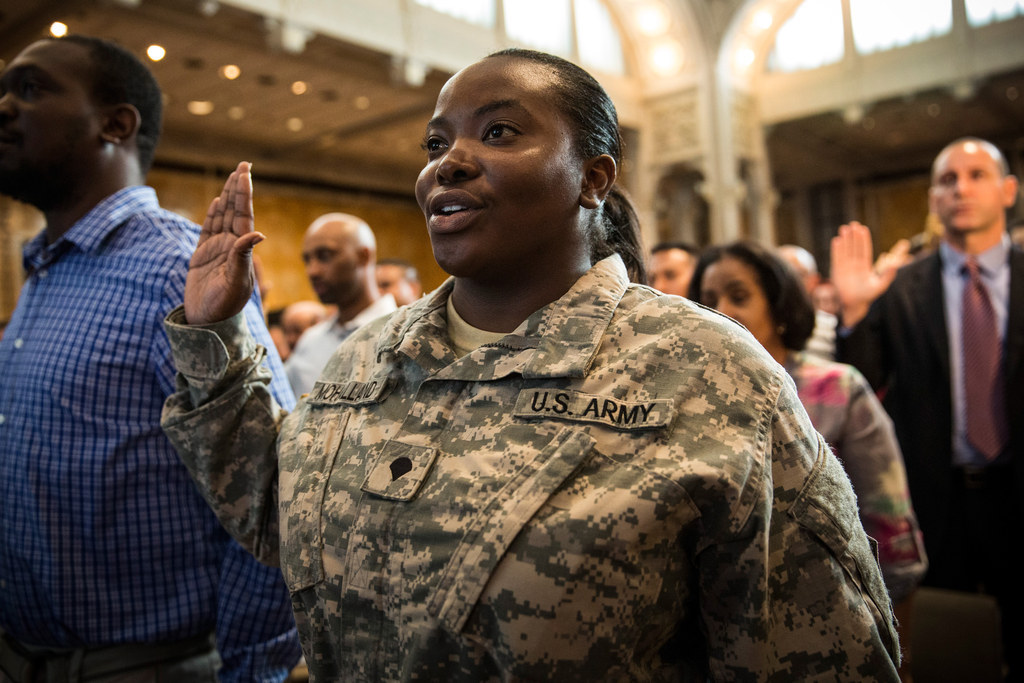 19.
Carmen Mateo, of the Dominican Republic, too.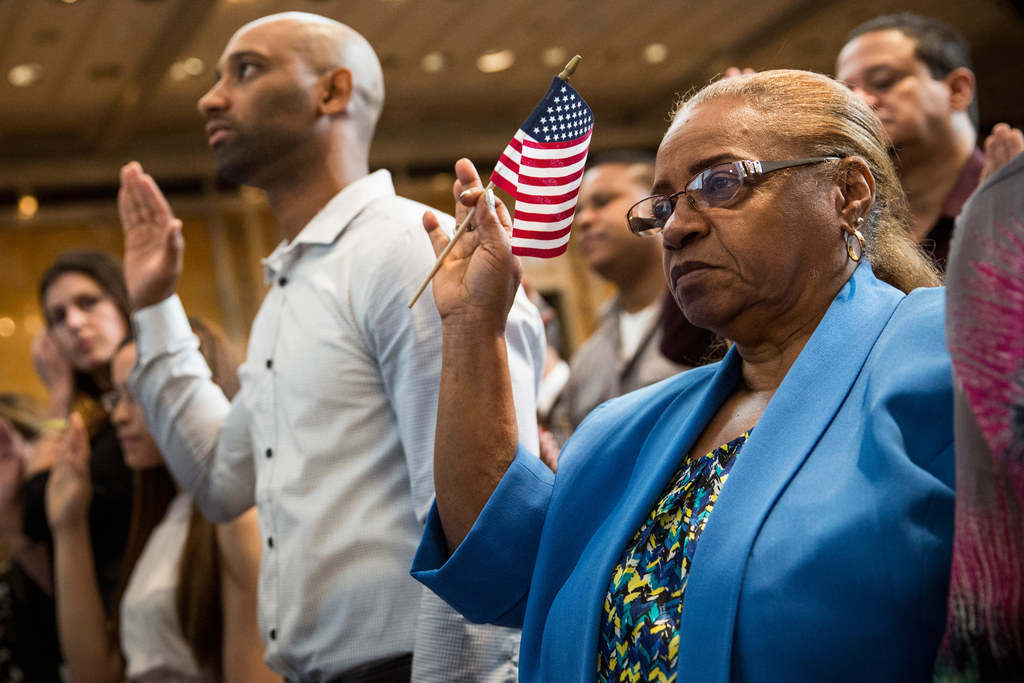 20.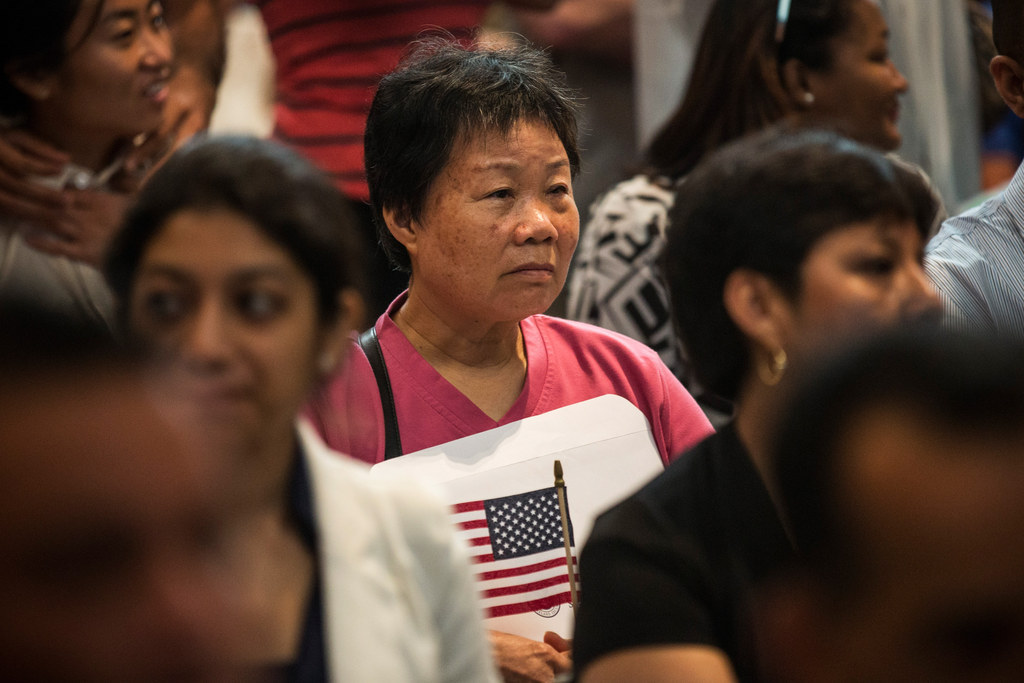 21.
Miyoung Lee was with her son, Nate Lee.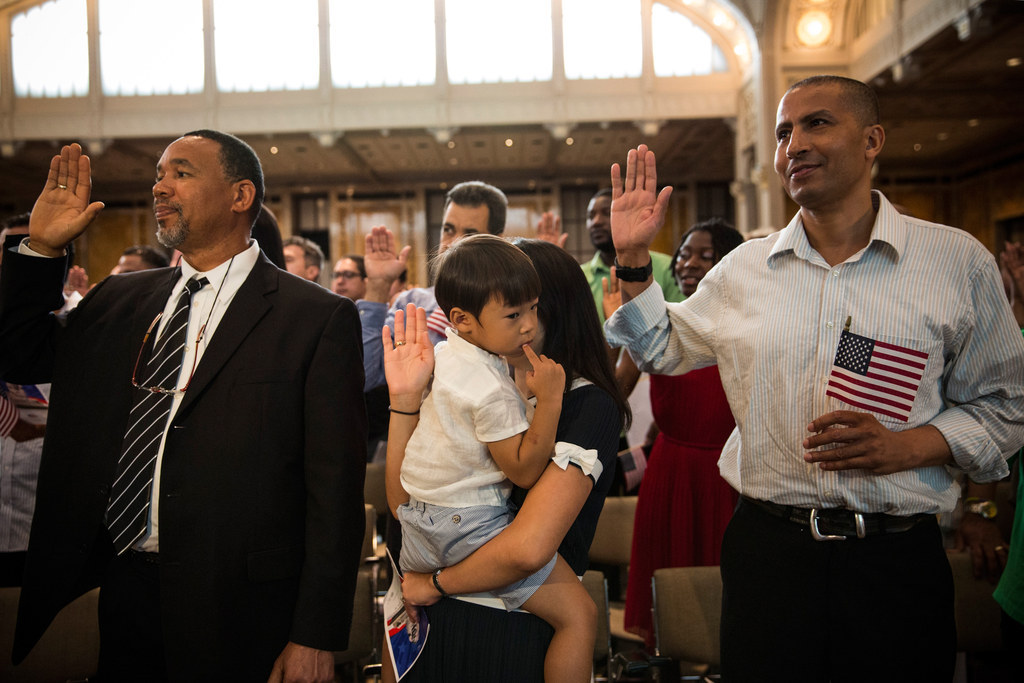 22.
Congratulations!