15 Powerful Photos Of Families Confronting Homeland Security About Missing Dads Ahead Of Father's Day
"The kids need their father this Father's Day," DREAMer Erika Andiola said.
1.
With record deportations ongoing and immigration reform once again being called a longshot, family and clergy members confronted Homeland Security head Jeh Johnson Wednesday.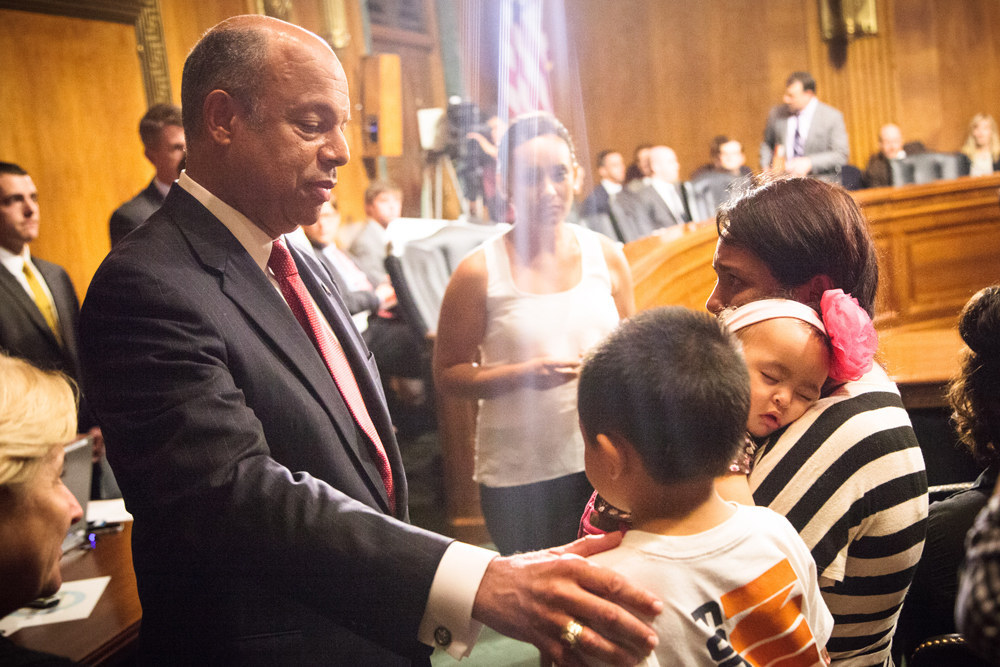 2.
Naira Zapata, the fiancé of Ardani Rosales, who was deported after a traffic violation, broke down crying in front of Johnson.
3.
"She started crying to him, 'Can you please release my husband?'" said DREAMer and activist, Erika Andiola.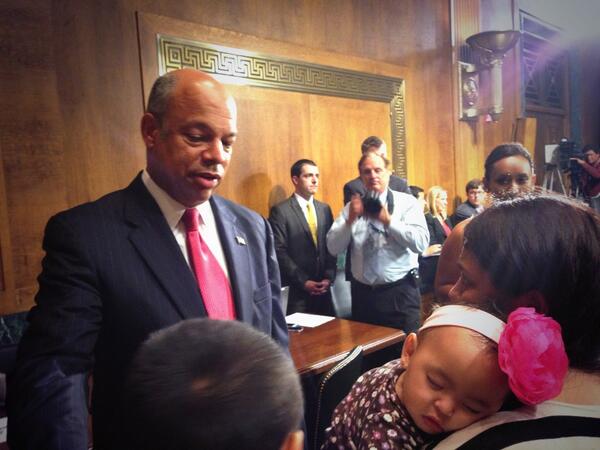 Andiola said Johnson said "I'm sorry and I understand," to Zapata and looked at her children.
4.
The actions were put together by Church World Service and PICO, a national network of faith-based community organizations, that delivered a letter to him signed by 1,000 clergy members of different faiths.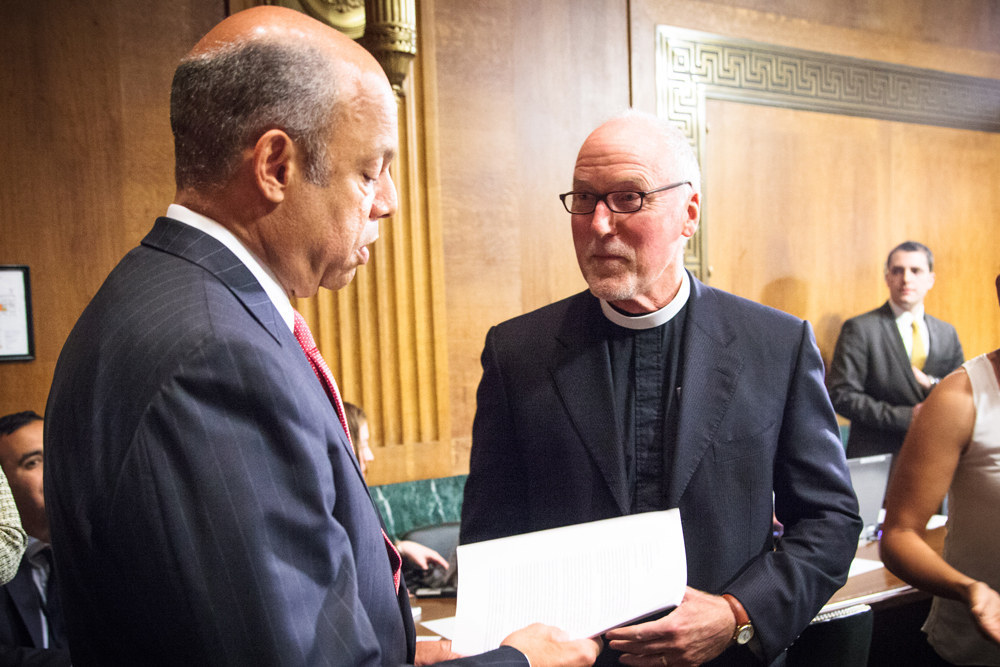 5.
The letter calls for "an immediate end to the senseless separation of American families."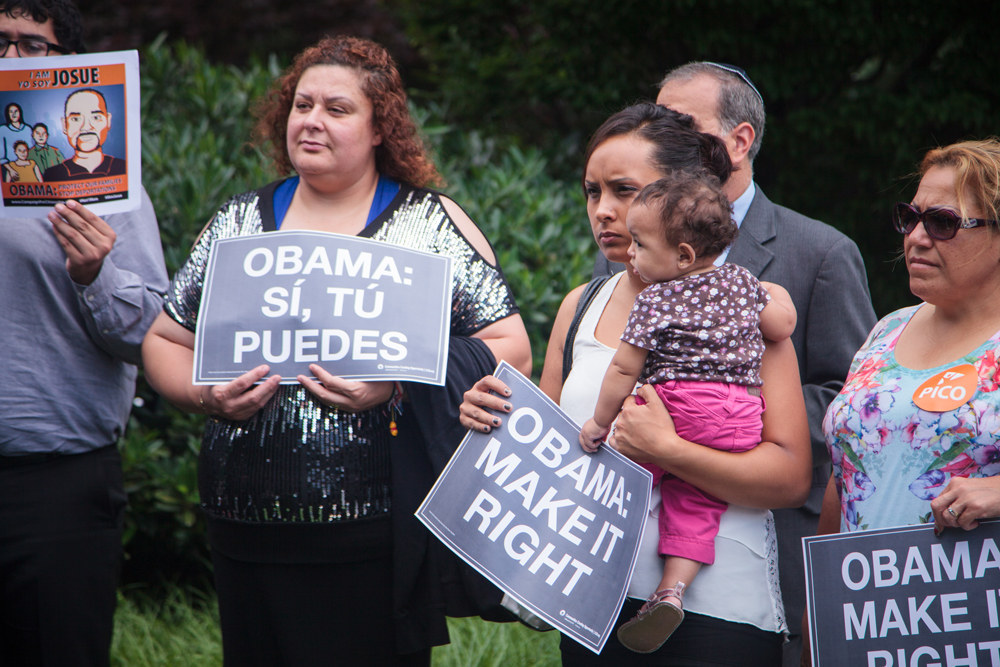 6.
As well as for expanded deferred action for those who would benefit from immigration legislation.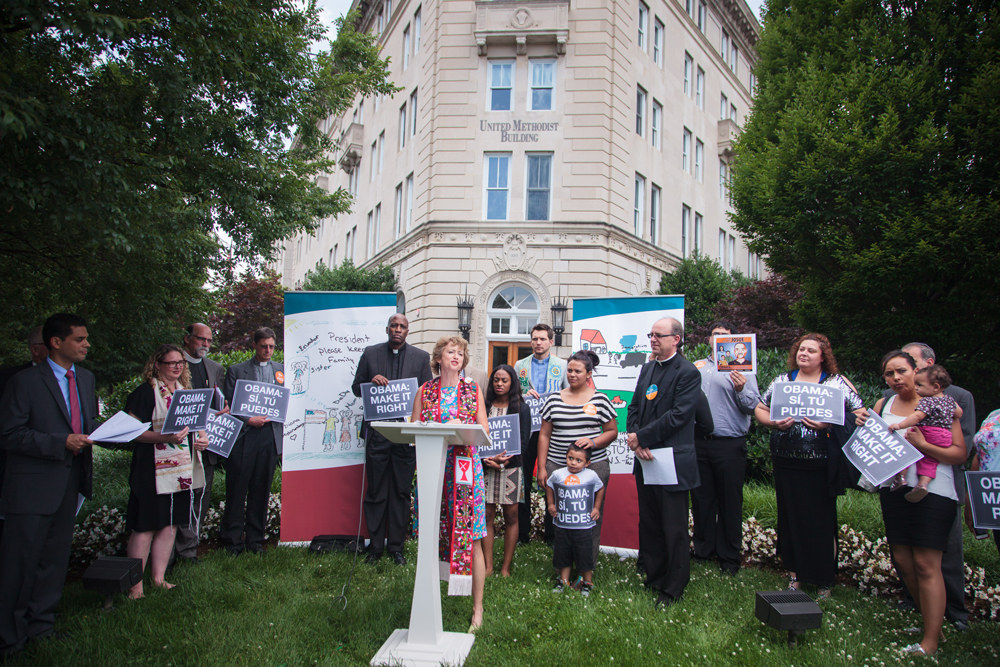 7.
Clergy leaders commented on why they believe immigration reform is the right thing to do according to their faith.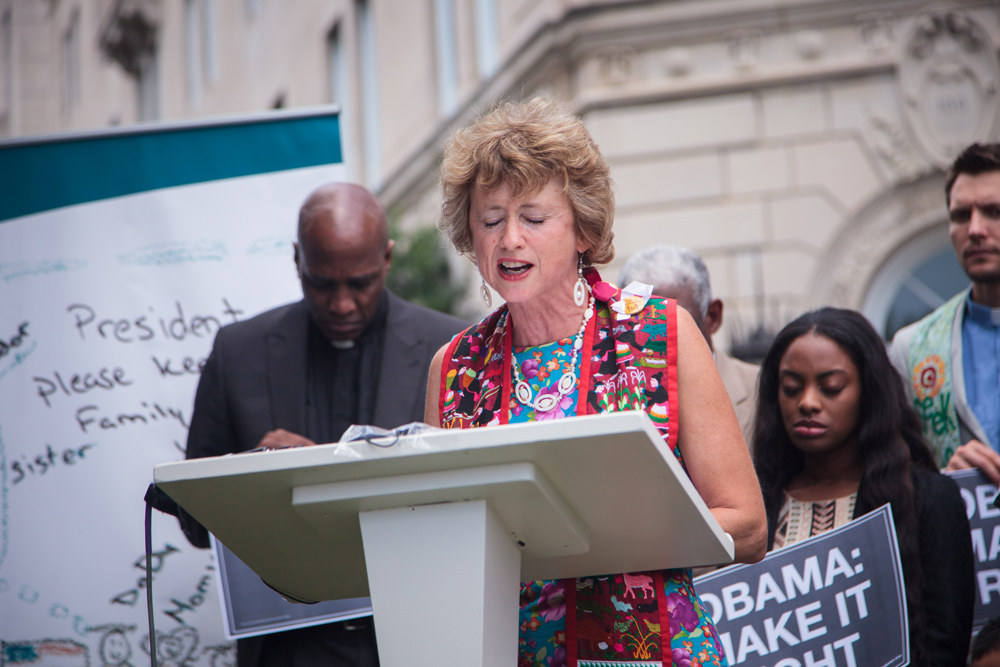 8.
"I stand here today because I am a Jew. To be a Jew is to take on a sacred task: To remember that we were once strangers in a strange land and to treat citizen and stranger alike," Rabbi Esther L. Lederman said.
9.
"The truth is, African-Americans didn't come here, we were brought here, by a system that dehumanizes and exploits for profit. Today we see our brothers and sisters — undocumented workers — are kept in the shadows, and exploited for cheap labor."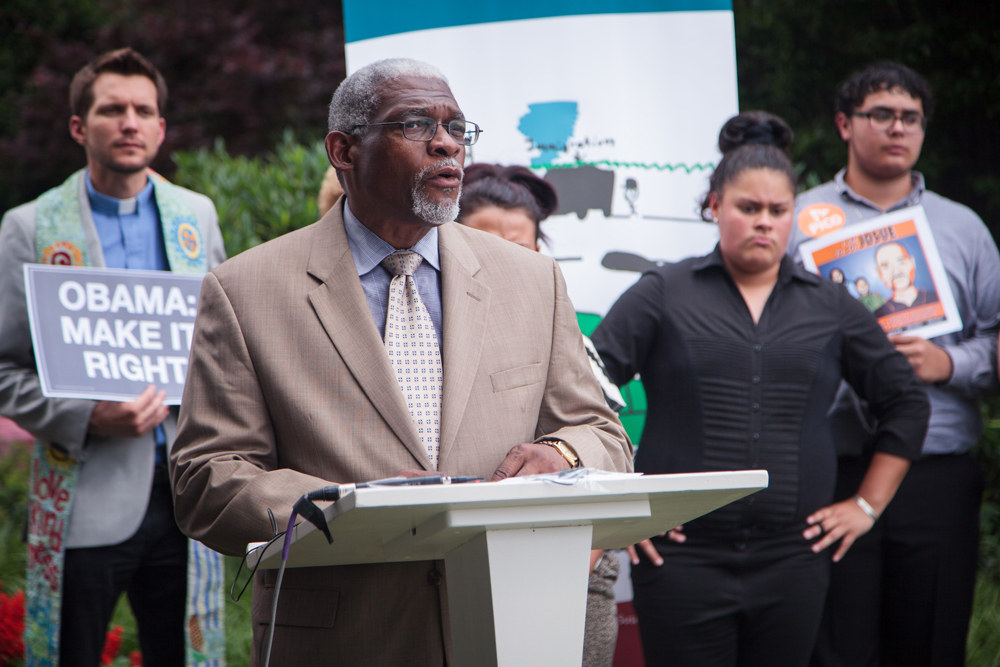 10.
Nayelly Sandoval, 12, said she wrote a letter to President Obama but received a response that didn't make sense.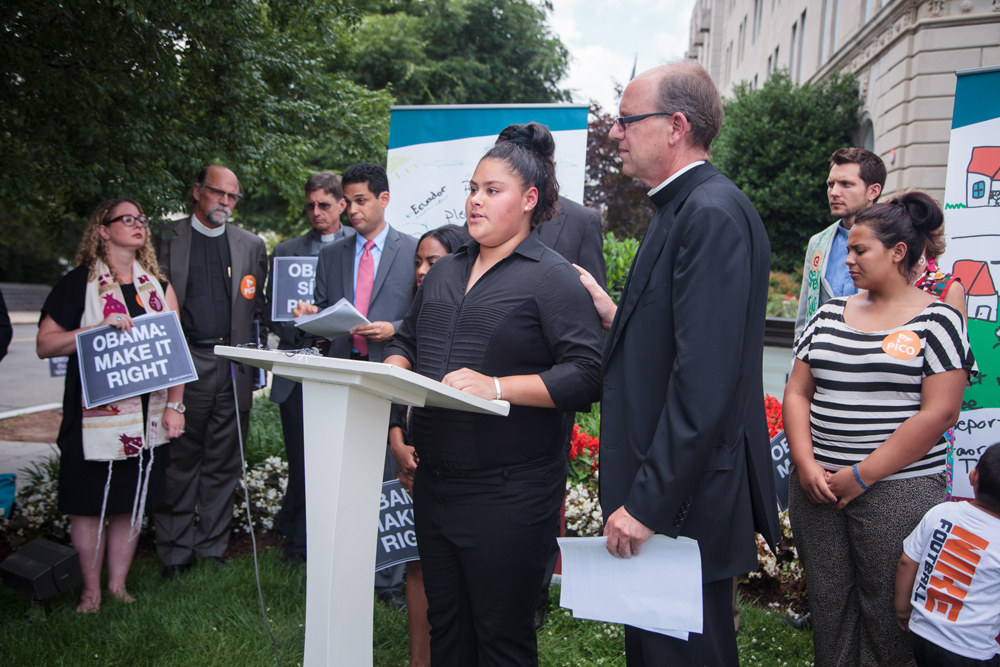 11.
"A few weeks ago I got his response," she said. "It wasn't even about my family. It just said, 'Dear student' and had some general stuff about the White House. I don't want pictures of his dogs. I want my dad back."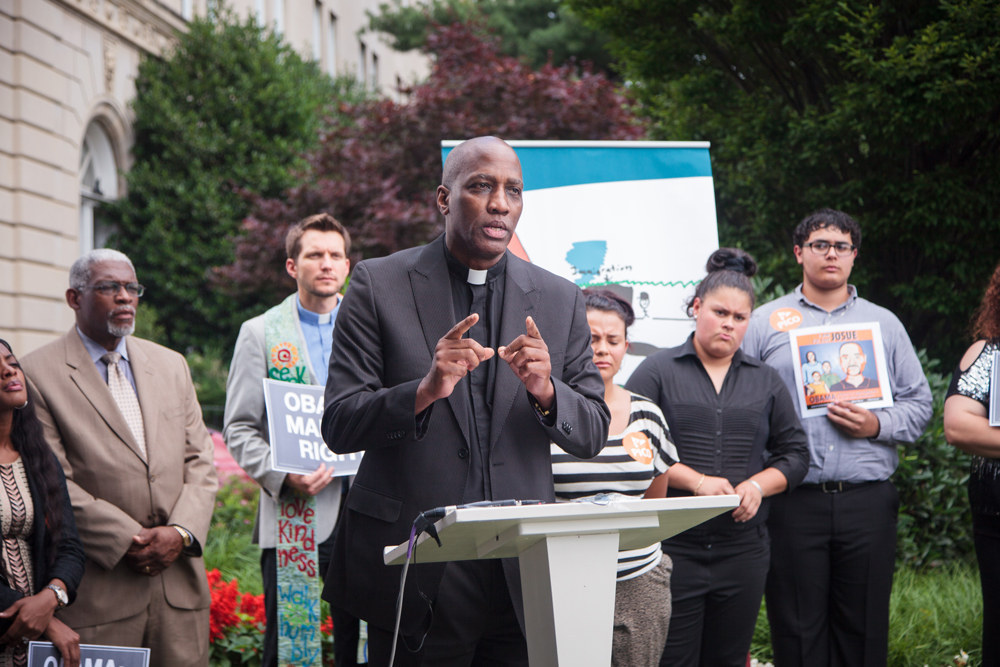 12.
Andiola said the day's events are useful because it's "a good way for him to understand there is a human cost to all of this."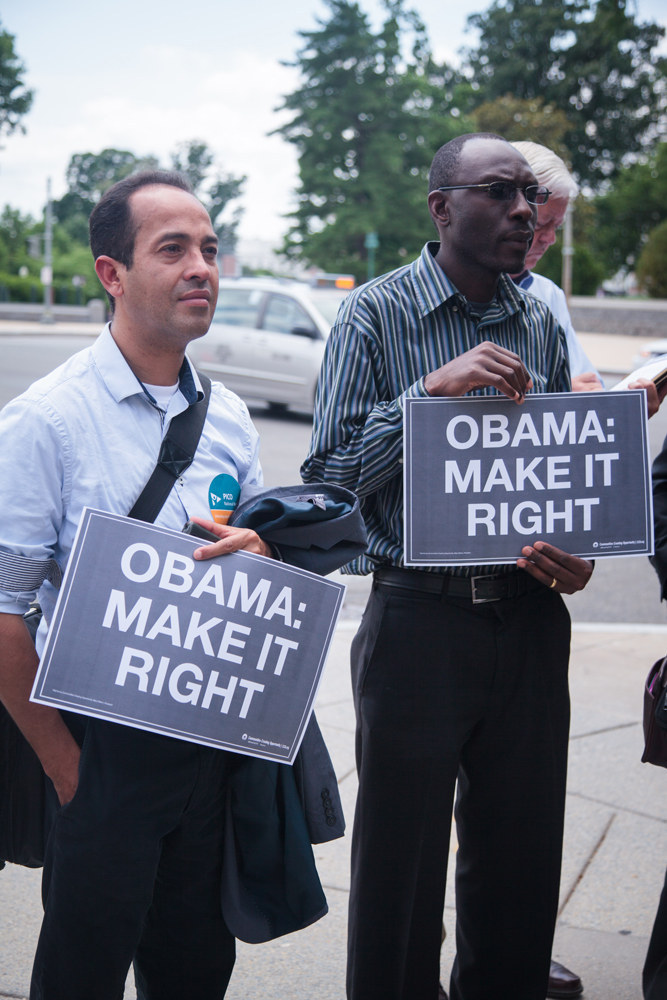 13.
Andiola said House Majority leader Eric Cantor's loss to an anti-immigration tea partier changed the calculations.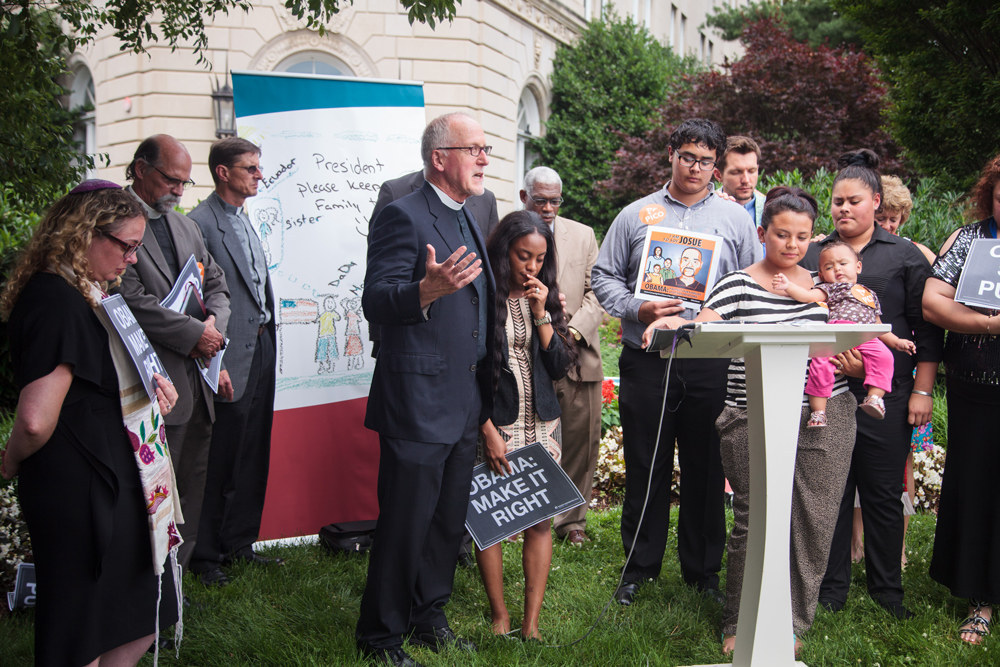 14.
Specifically her group of DREAMers has been calling for two things.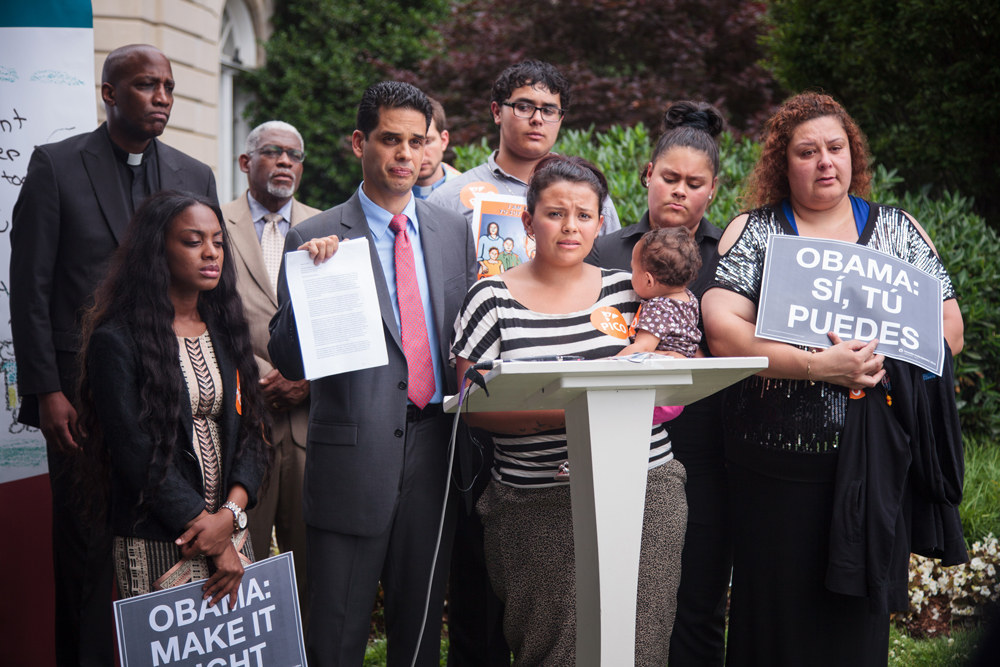 15.
"The clergy firmly believe the president has a moral obligation to stop deportations and that he must act to end the suffering of the undocumented," said Rich Morales, the deportation prevention coordinator at PICO.