11 Macy's Parade Balloons And Floats You Need In Your Life
From Santa to Spiderman. But maybe not the SeaWorld one.
The Macy's Thanksgiving Day Parade is in its 87th year, and though it was threatened by wind, the balloons flew in the end.
1.
Spider-Man was there, ready to shoot his web.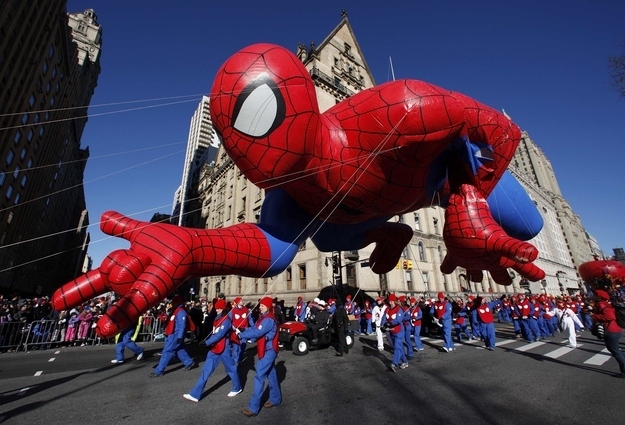 2.
Sonic made an appearance, considerably slower than usual.
3.
Old favorite Snoopy was there, just floating.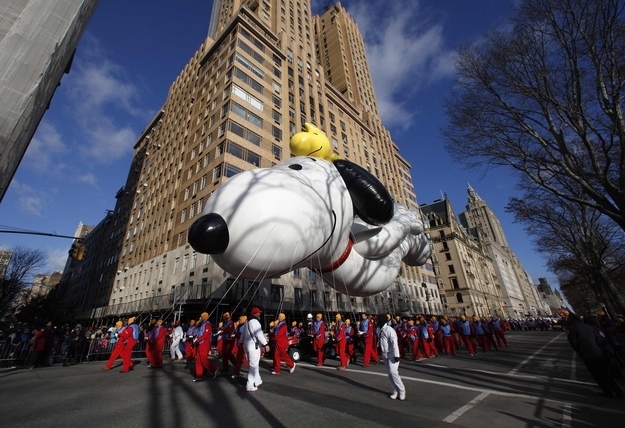 4.
Spongebob Squarepants took flight, with police ready for his zany antics.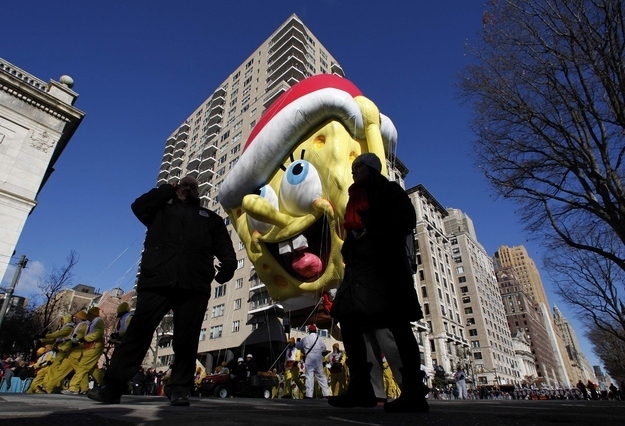 5.
Old reliable Tom Turkey was in attendance, bringing along some Pilgrims.
6.
Hello Kitty was there, adorably expressionless.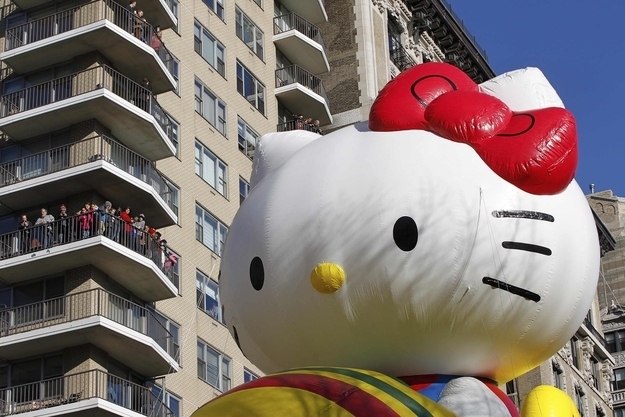 8.
Ronald McDonald was in attendance giving a thumbs-up.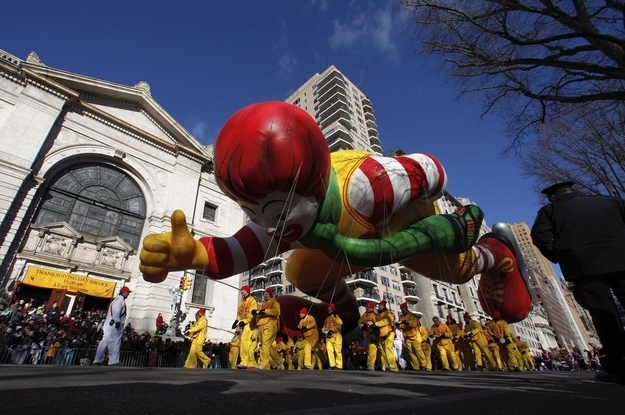 9.
Pikachu came to the parade, trying to avoid capture.
10.
Santa was there, with a little extra swag.
11.
Happy the Hippo was smiling even when the parade was in doubt because of expected high winds.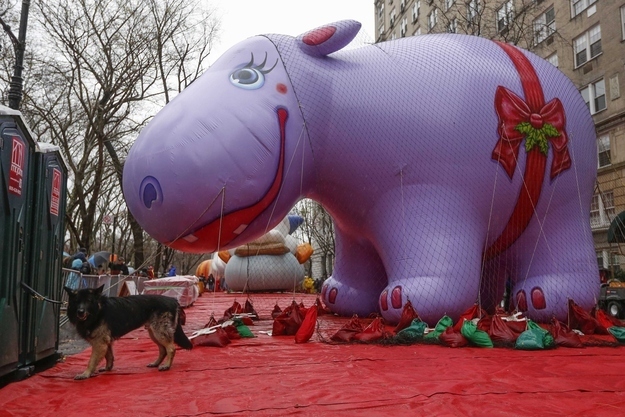 But not everyone was happy about the SeaWorld float making an appearance.
Protesters have been angry that the SeaWorld float was included after the explosive Blackfish documentary exposed the subpar conditions orca whales experience in captivity.