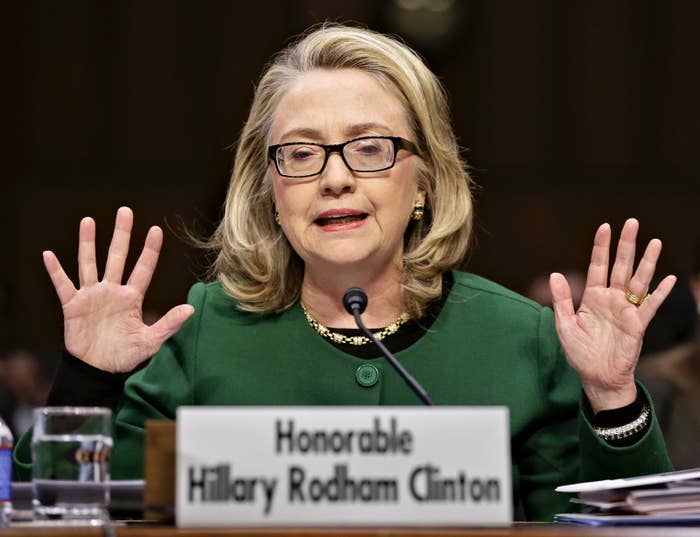 Wikileaks on Friday released more than 2,000 emails from Hillary Clinton campaign Chairman John Podesta.

Podesta served as chief of staff to Bill Clinton and is chair of the Center for American Progress (CAP), a Washington, DC-based think tank. He also founded a lobbying firm with his brother.
The emails go back to 2007 and up to March 2016.
The emails appeared to contain excerpts from Clinton's closed-door paid speeches — a major subject of contention during the Democratic primary — for the first time.
The speech transcripts include quotes from Clinton about her distance from middle-class life ("I'm kind of far removed"); her vision of strategic governing ("you need both a public and a private position"); and her views on trade, health care, and Wall Street.
Clinton spokesman Glen Caplin said the campaign would not be confirming the authenticity of any of the emails made public on Friday. But administration officials, he added, have "removed any reasonable doubt that the Kremlin has weaponized WikiLeaks to meddle in our election and benefit Donald Trump's candidacy."

US officials have also warned that Russia could be "doctoring" hacked emails, including those stolen this summer from the Democratic National Committee.
Still, the document dump was likely to bolster a common primary challenge by Sen. Bernie Sanders to release transcripts of the speeches, which were delivered to major firms like Goldman Sachs and Deutsche Bank, and subsequently picked up by Donald Trump as a campaign refrain.

In one exchange in June 2015, Podesta calls CNN's Jake Tapper a "dick."
In another email from May 2015, Podesta said "I assume we ignore" a Breitbart story about his brother lobbying for Uranium One, a uranium company that was sold to Russia.
In another email, Clinton's team is considering adding a joke about her email controversy to a speech and Jennifer Palmieri, director of communications for her campaign, calls them ninnies.
"What about: I used to be obsessed with Donald Trump's hair, that was until I got to spend 11 hours staring at the top of Trey Gowdy's head," Podesta wrote in the Oct. 24, 2015 email.

Gowdy was chairman of the House Select Committee on Benghazi, which questioned Clinton for 11 hours on the 2012 terrorist attack and her emails.
The team goes back and forth on whether to use the joke and Palmieri wrote "Wow. You people are a bunch of ninnies."
When Debbie Wasserman Schultz, then-DNC chair, failed to tell the difference between a democrat and a socialist on MSNBC, Palmieri had one word to say in response, "Lord."
Wasserman Schultz stepped down from her role at the DNC amid controversy over leaked emails. The messages, Sanders' campaign said, appeared to favor Clinton throughout their Democratic primary.

Ian Sams, Clinton's spokesperson, called Chris Christie's criticism of her foreign policy "boilerplate."
In an email dated Feb. 23, 2016, Gary Hirshberg chairman of Stonyfield Farm, an organic yogurt company, told Podesta that the Clinton campaign could "put an end" to some of Bernie Sander's support by demanding GMO labeling.

Christina Reynolds, a Clinton spokesperson, said Bernie's "shouting at the crowd…feels awkward on TV."
In another email, Clinton's staff was looking at what to poll people on regarding Sander's position on certain issues. Jake Sullivan, Clinton's top foreign policy advisor, said some of language made it seem like he was currently proposing them when he wasn't.

"True…but they are attacking her with Crime Bill, Monica Lewinsky, bankruptcy and all kinds of ancient stuff. He always brags about never changing positions -- why not use the old stuff to prove how wacky this thinking is?," wrote Mandy Grunwald, media advisor for the Democratic Party.
In a message from earlier this year, Oren Shur, director of paid media for Clinton, said that the Des Moines Register's endorsement of Clinton "is great, half of it reads like one of our ads."
After the New York Times published a conflict of interest story about the Clinton Foundation, the candidate's team asked for information on how much the organization spends on programs.