VAN HORN, Texas – A silver Pontiac Grand Am, with red stains on its seats, and the arrest of an undocumented man whom the car had picked up near the Mexican border may fill in crucial blanks in what's known about the death last month of a Border Patrol agent who was found bleeding on the side of a desolate Texas highway.
Authorities are looking into claims that two rock-wielding men who'd recently been smuggled into the US from Mexico had told others that they were responsible for assaulting the Border Patrol agent, Rogelio "Roger" Martinez, on Nov. 18, according to an affidavit filed before a federal magistrate in New Mexico. Another agent, identified in the affidavit as Stephen Garland, was injured in the incident.
The accusations come from a person who is familiar with human smugglers, or coyotes, the affidavit says.
"I believe that the subject vehicle will contain trace evidence relating to drug trafficking, the murder of Agent Martinez and the assault of Agent Garland," according to the affidavit, which was signed by FBI Special Agent Jeff Rosenquist.
Antonio Muñoz and Jesus Muñoz are the two men being investigated as having been involved in the alleged assault. Antonio Muñoz, who is in federal custody, denied playing any role in the incident, according to the affidavit. It's unclear if Jesus Muñoz has been interviewed by authorities.
The suggestion that Martinez was probably killed by undocumented migrants or smugglers is likely to become another rallying cry for the Trump administration's anti-immigrant agenda. The cast of characters fits Trump supporters' darkest characterizations of immigrants: alleged drug smugglers, at least one of whom had previously been deported from the United States.
It also is likely to bolster the argument of the Border Patrol's union that agents face potential death at the hands of rock-wielding migrants. Martinez appears to be the first Border Patrol agent killed by rocks in the agency's 90-year history.
Even before details of Martinez's death were laid out, President Donald Trump had used the incident to renew his call for construction of a border wall.
Early on, the FBI said only that it was investigating the death as a "possible assault" but refused to rule out other possibilities, such as a fall or a car accident.

Both Martinez and Garland were found in a rock-strewn culvert that runs under Interstate 10, where a moonless night and the headlights of big rigs shooting down the highway offered little illumination on the concrete channel below.
Both Martinez and Garland had broken bones and head injuries when fellow agents found them at about 11:20 p.m. in the culvert, whose six tunnels are designed to channel rain water beneath the busy interstate.
Martinez, the more seriously injured of the two, was taken to the 14-bed Culberson Hospital by the only ambulance available in the small town of Van Horn, Texas, 12 miles to the west. According to a person familiar with his injuries, he was semiconscious and had a 4-centimeter gash on the back of his head.
Garland, less seriously injured, was taken to the hospital by Border Patrol agents. Both agents were subsequently airlifted to a hospital in El Paso, 121 miles away.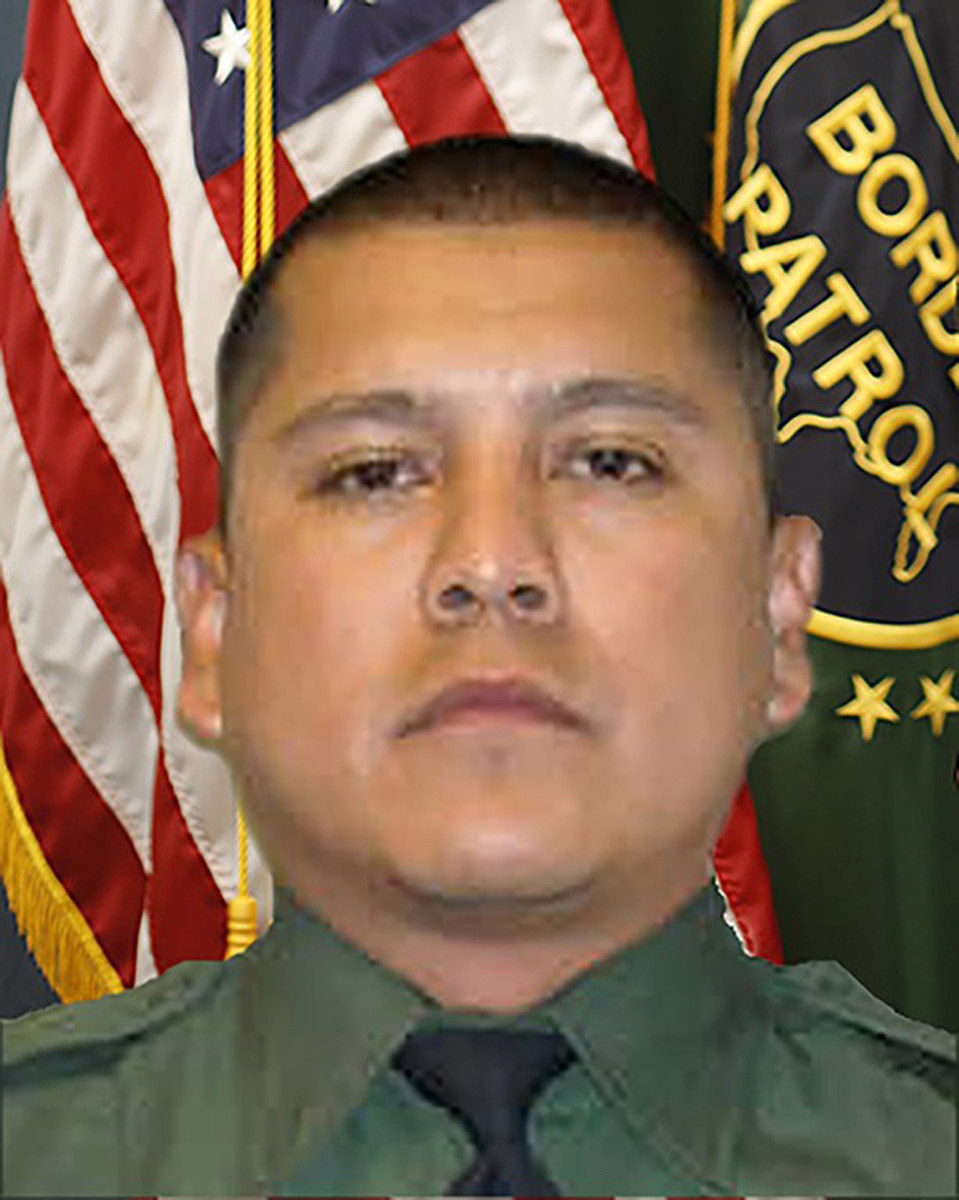 Martinez would die hours later, succumbing to head injuries, according to preliminary information from the medical examiner. Garland was released from the hospital but can't remember anything about the incident, officials said.
The affidavit says that an unidentified informant contacted the FBI with the story that Antonio Muñoz and Jesus Muñoz had told others that they'd assaulted the agents.
According to court documents, FBI agents on Nov. 28 interviewed a third man, Daniel Muñoz, who said he'd picked up his older brother, Antonio Muñoz, in the Pontiac Grand Am two days after Martinez was assaulted along the side of a road at Presidio, Texas, which sits on the US border across from the Mexican town of Ojinaga, Chihuahua. Antonio Muñoz subsequently told authorities he'd crossed the border on foot near the city, according to court documents.
A woman who was also in the car, Maria Gonzales, said that when Antonio Muñoz entered the car he "looked clean," wearing clean clothes, a sweater, hoodie, hat, and jeans. On the car ride home, Gonzales told the FBI, Antonio Muñoz spoke on the phone with someone about crossing into the US with meth and heroin.
The three took turns driving on the way north to Portales, New Mexico. Gonzales told the FBI the brothers made sure she drove through the Border Patrol checkpoint in Marfa, Texas, because, investigators suspect, she was a US citizen and would be less likely to be stopped. When the car broke down in Tatum, New Mexico, about 30 miles from their destination, they ditched it. Daniel Muñoz returned the next day to pick it up, according to the affidavit.
During their FBI interview, Antonio Muñoz denied taking part in any attack and Daniel Muñoz said he had no knowledge about his brother being involved in any incident, according to court documents.
But because Antonio Muñoz had been deported to Mexico on Sept. 2, 2015, Immigration and Customs Enforcement agents took him into custody at the Portales Police Department that same day. He is now facing federal charges for illegal reentry into the United States and is being held without bond in Albuquerque after he waived his rights to preliminary and detention hearings, according to federal court documents.
Inside the trunk of the car, which the FBI impounded, investigators on Sunday found two pieces of fabric with red stains, dark-colored athletic pants with unknown stains, and a pair of blue jeans, according to court documents. Authorities are hoping to find physical evidence tying Antonio Muñoz to the scene where the two agents were found.
Even with this lead, on Monday the FBI boosted its reward for information leading to a resolution of the case from $25,000 to $50,000 in addition to the State of Texas's $20,000 reward, bringing the total to $70,000.
The FBI believes Antonio Muñoz was a drug courier carrying a backpack filled with drugs. According to the affidavit, couriers often drop their cargo at points along border highways, where other people arrive in vehicles to retrieve the package and the smuggler.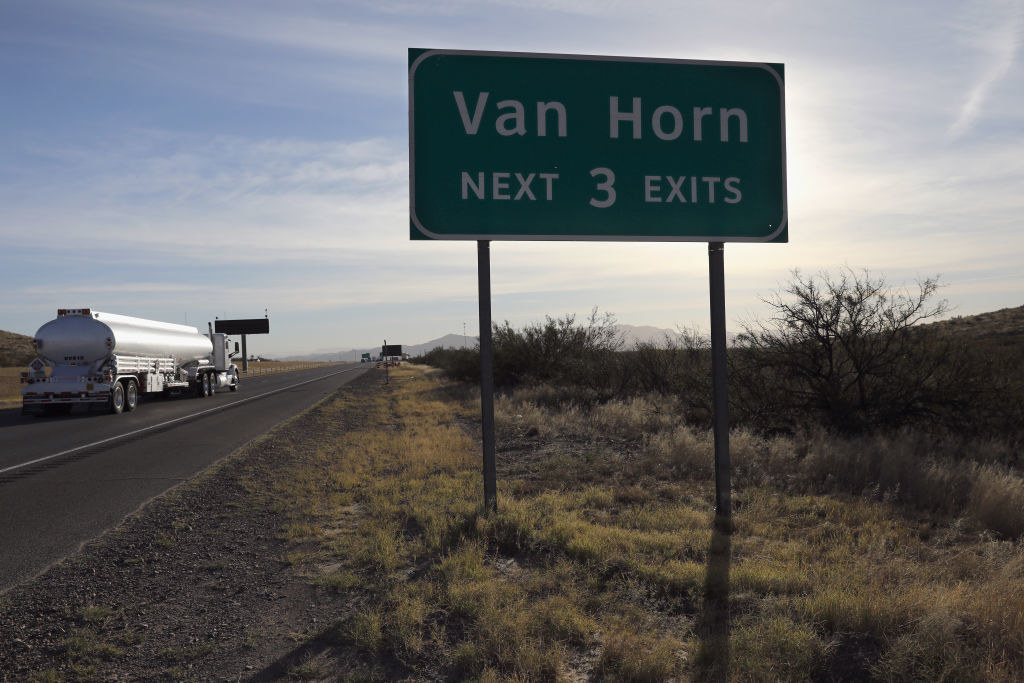 The small Texas town of Van Horn is about 130 miles from where Daniel Muñoz says he picked up Antonio Muñoz, but only about 12 miles from the culvert where agents Martinez and Garland were injured. I-10 runs almost through the middle of the town, and culverts, like the one where the agents were found, are used by traffickers as drop points for drugs, said Culberson County Sheriff Oscar Carrillo.

"If this community knew exactly what transpires on the I-10, I don't think they would sleep at night," Carrillo told BuzzFeed News. "It's not the quiet, sleepy Mayberry. We have the I-10 carrying vehicles 24/7 through the heart of Mayberry. We're what I call a high-impact area."
There is little else to distinguish Van Horn, whose corporate limits encompass 2.8 square miles of desert land. Its most prominent landmarks are a white water tower with "Van Horn Eagles" in red letters and a Loves Travel Stop. Its population was about 2,000 in 2010, down from 2,435 10 years earlier, according to US Census data. Nine deputies, plus the sheriff, cover the county's 3,813 square miles.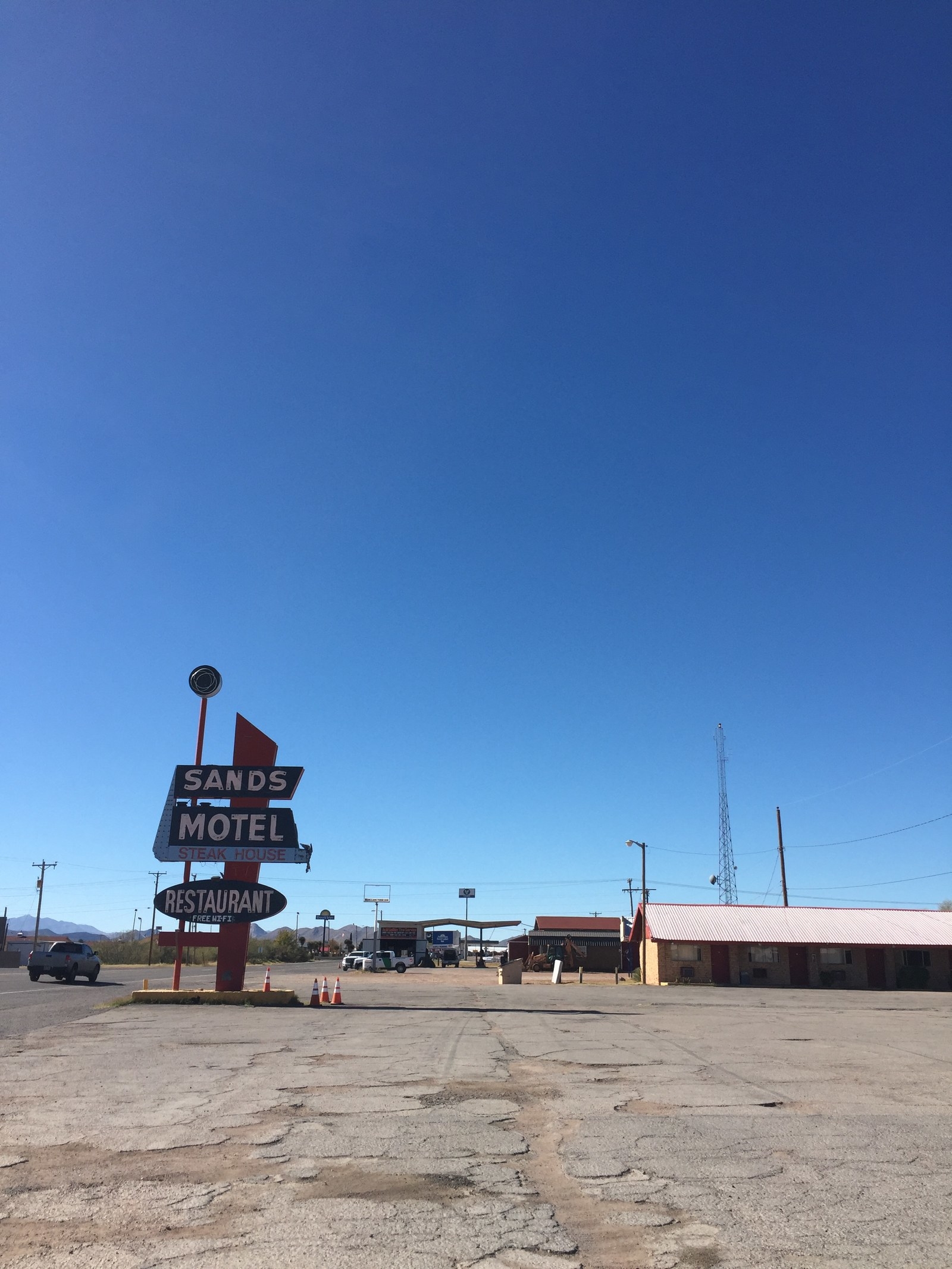 Its main drag is lined with auto repair shops, cheap hotels, and quick meals catering to the thousands of drivers who jet through the area. Locals drive to El Paso, more than an hour and a half to the west, to do most of their grocery shopping and catch some entertainment.
The Mexican border lies some 30 miles as the crow flies to the south across unforgiving dry lands and mountains. The region is part of the Border Patrol's Big Bend Sector, which encompasses more than 135,000 square miles, including 118 counties in Texas and Oklahoma. It's the largest Border Patrol sector along the southwest border.
About 50 agents are posted at the Van Horn station. Some live in the community, but others like Martinez make the nearly two-hour commute into town from El Paso. The area's sheer size, proximity to the border, and distance from the nearest Border Patrol checkpoint — 38 miles — makes it attractive for smugglers, authorities said.
Drug traffickers have become more ruthless over the years because the cartels in charge of the routes hold people in charge of shipments more accountable, Carrillo said.

Still, Carrillo maintains it doesn't spill over into Van Horn, the county seat for Culberson County. He said Martinez's injuries were consistent with a fall and told the Dallas Morning News he believes the two agents were struck accidentally by a tractor-trailer along the highway, which has a speed limit of 80 mph.
Charlie Lipsey, a rancher with land near the culvert where Martinez and Garland were found, said the area used to be a more popular route for migrants coming to the US to work. He said he would occasionally see groups walking through their land, sometimes asking for water, but that the last time that happened was at least 15 years ago.
"I know this is an area that's still used quite a lot because of all the Border Patrol presence and because it lies on the corner of US Route 90 and the I-10, so it's a good place to get picked up," Lipsey told BuzzFeed News. "If you can get through the initial more rugged mountains close to the river, you can move on pretty quickly."
The 58-year-old rancher wasn't home the weekend Martinez was injured, but says the idea that Martinez was killed in a fall seemed unlikely.
"It just seems off to me that somebody would fall and sustain that sort of injury, even if it was 14 feet," Lipsey said. "I've fallen 15 feet, I took a nosedive off a building a year and half ago, broke my nose and arm but that was about it. I guess if you landed just right it could kill you."
The concrete culvert itself is not 14 feet tall — it is closer to 8 feet if you're standing at the very top of it. Jeanette Harper, a spokesperson with the FBI, said the fall takes into account the top of the agent's head, which would've made it a 14-foot fall. A couple feet of dirt with patches of yellowing dry plants stands between the culvert's edge and the two lanes of the I-10 heading east.
Days after the FBI had left the area, a single strip of yellow caution tape remained, moored by a rock, plastic pot, and a shredded tire, the only indication that something had occurred there. The edges of the culvert are littered with tiny rocks, light brown dirt, and dry plants. If there were ever any rocks large enough to kill an agent, they were gone.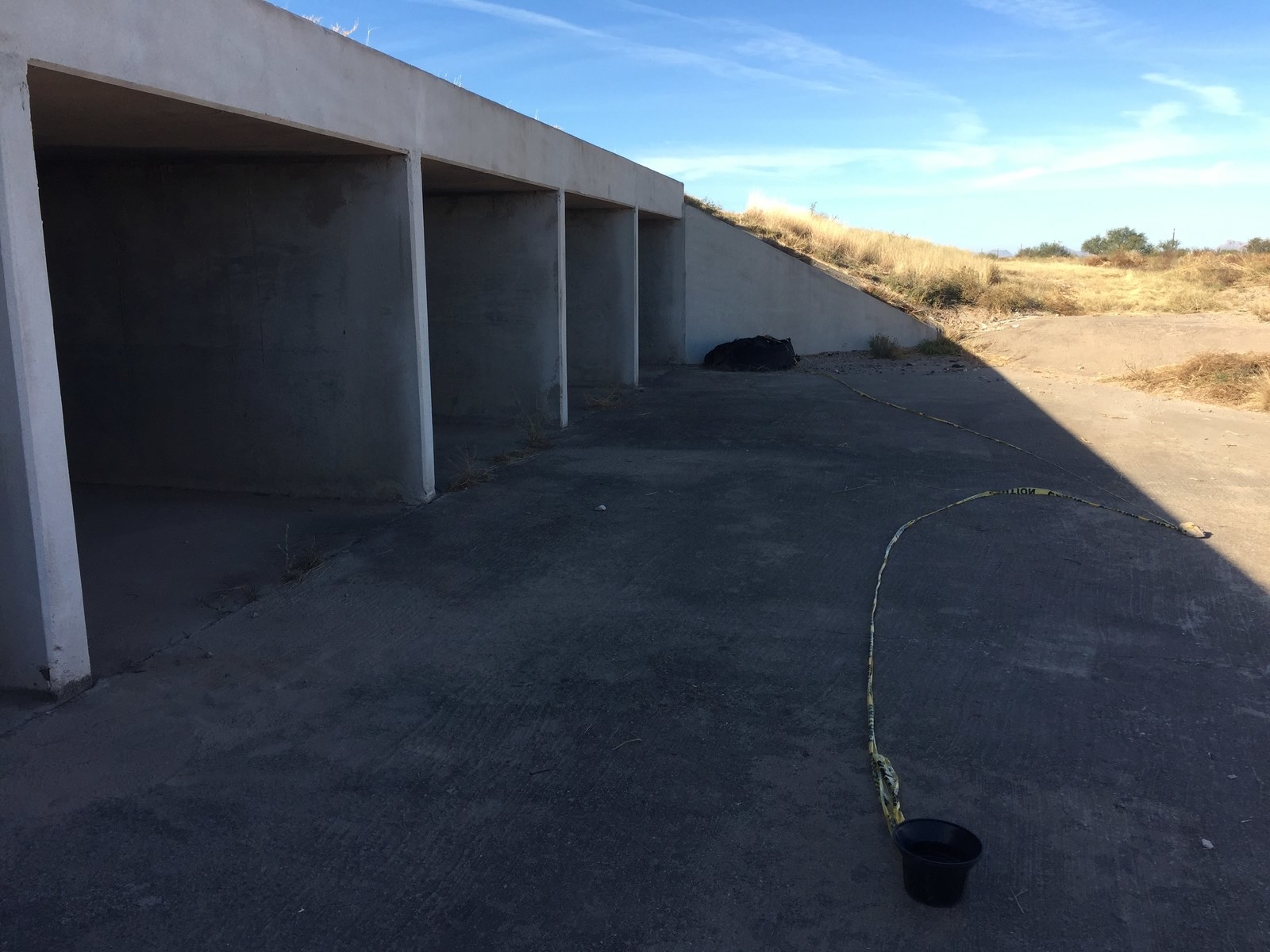 It takes about a little over a minute to walk through one of the culvert's six tunnels running perpendicular and underneath the highway. Soda and beer cans litter a nearby culvert that has a few softball-sized rocks inside its tunnels. Recent boot prints from people walking through dot the dirt near a gallon of water covered in denim material. On one of its walls, someone graffitied "Panty Puller wuz here 4-9-99."
During the day it's easy to see the small rocks and dried branches that litter the culvert. But at about 11 p.m., about the time the agents were found, and without the aid of the moon's light, the culvert itself is pitch black and oddly quiet despite the steady stream of tractor-trailers barreling down the highway at more than 70 miles an hour. The lights of the trucks are too high to offer any light at the bottom of the culvert.
Pam Young, a Van Horn native and the city's mayor pro tem, said Martinez's death doesn't change her perception of Van Horn as being a safe place.
"I've lived here all my life and there's never been a time when I've known fear because of people coming across the border," Young told BuzzFeed News. "This is no time to be looking around every corner. That's not us."
As far as drugs go, Young said she knows they pass through the town, recalling the time authorities found nearly 500 pounds of marijuana on a bus ferrying the Van Horn junior varsity basketball team on its way home from an away game.
"Even if it does stop here I never see it," Young said. "Maybe I'm just burying my head in the sand. It's not something we dwell on, but maybe we should — maybe we're all just a bunch of Pollyannas."
On a recent night at the Cactus Cantina, one of the few local bars — it's open only Thursday through Sunday — two friends were mulling the possible scenarios being thrown around town over Miller Lites while Selena's "Bidi Bidi Bom Bom" played on the jukebox.
"Some people are saying they were ambushed by immigrants who killed him with rocks, but you'd need like five or 10 people to ambush an agent," said Jose Etchart, 24.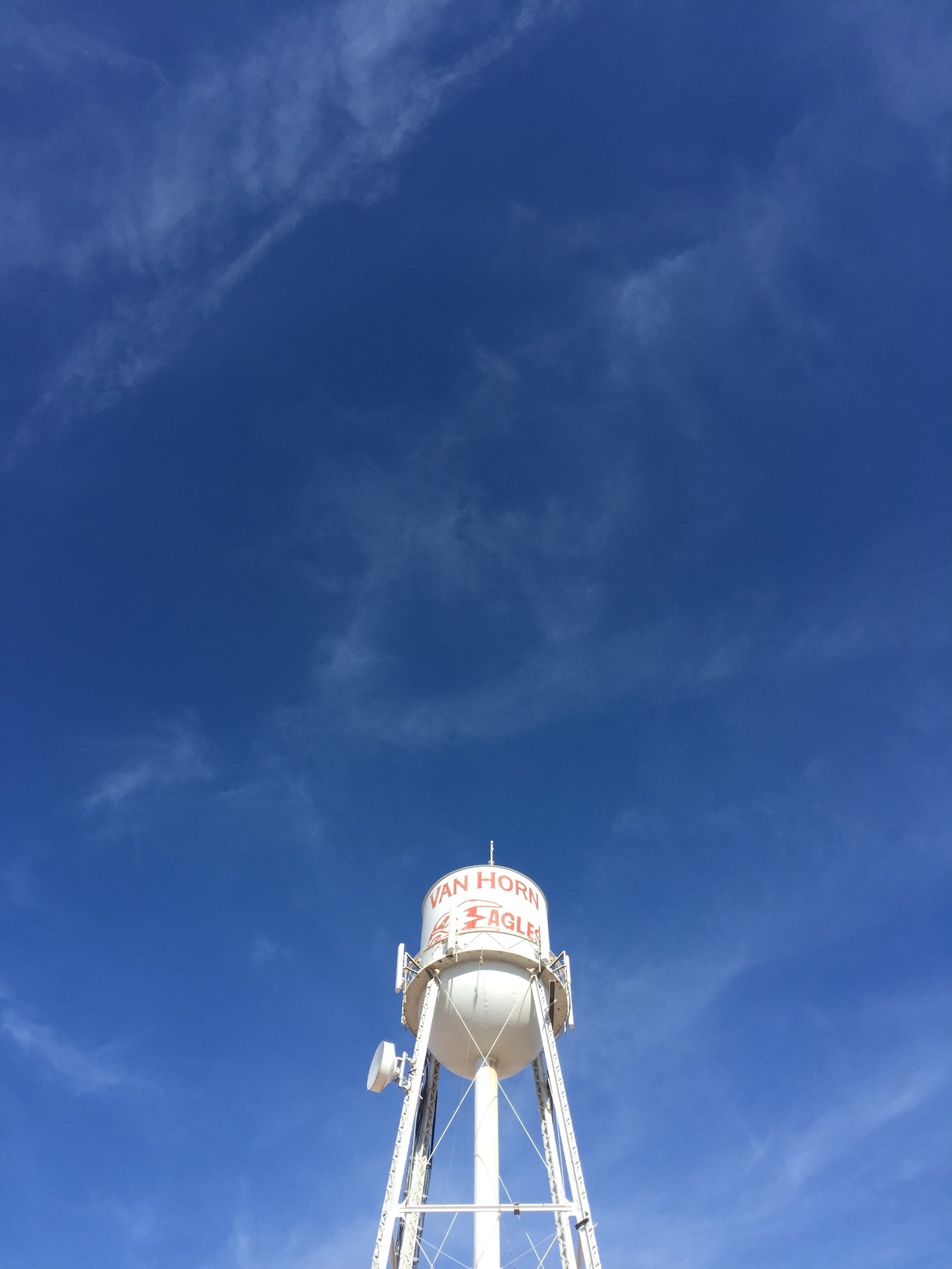 It reminded Etchart of an incident earlier this year where two hunters in nearby Candelaria were struck by members of their own party but blamed it on immigrants crossing the border, saying they were shot "ambush style." They were later indicted on charges of deadly conduct by discharging firearms in the direction of others.
"Something bad happens and they immediately want to blame the illegals," said Ernesto Ortega, 27, from across the table.
Etchart, who used to be a hunting guide, said West Texas is still as wild as you can get in the area. Towns are small and major cities are dozens of miles away.
"Van Horn is just a town on the map where people stop to fuel up on their way to El Paso," Etchart said. "But now it's getting a bad reputation when it's really home to people with big families where everyone knows each other. It's that kind of place."
Until there's a clear answer on what happened to Martinez, Ortega doesn't think the rumors and theories will stop.
"It's just such a mystery," Ortega said. "The big question is still out there. What happened to the Border Patrol agent?"
Victor Manjarrez, associate director for the University of Texas at El Paso Center for Law and Human Behavior, who served in the Border Patrol for 20 years, said drugs come to mind whenever Van Horn or the Big Bend Sector is brought up.
As the Border Patrol beefed up its presence along the border after the Sept. 11, 2001, terrorist attacks, especially in areas with a lot of traffic like El Paso, drug routes started moving into more remote areas like Van Horn to avoid detection, Manjarrez said.
Manjarrez didn't put a lot of stock into the idea that the agents fell.
"The idea that someone fell is ludicrous because that means it would've had to happen twice," Manjarrez told BuzzFeed News.
Investigators will have to piece together a narrative one piece of evidence at a time in order to figure out what happened. They'll take DNA evidence, comb over photos of the scene, and work with authorities in Mexico to see if anyone has information south of the border.
The possibility that first responders rushing to help the agents disturbed crucial evidence could also present an issue as well as the lack of possible witnesses in such a remote area.

"They're trying to fill enough blanks to tell a story," Manjarrez said. "The memory of the other agent will be crucial to this."
The unanswered questions lingered at Martinez's funeral Nov. 25. In her remarks to the packed pews of El Paso's Our Lady of Guadalupe Catholic Church, Carla Provost, the acting chief of the US Border Patrol, said the focus should be on the life the agent led, not how he died.
"We recall the words engraved on the National Law Enforcement [Officers] Memorial in Washington, DC: 'It was not how these officers died that make them heroes but how they lived,'" Provost said. "Agent Martinez was a man of honor, of bravery, of dedication. He touched many individuals and was taken away from us far too soon."
Provost raised the specter of the unknown that agents face in the field.
"Border Patrol agents stand against a faceless enemy, one who doesn't abide by our rules and regulations. These enemies have endless resources and capabilities and they adhere to no code of ethics," Provost said.
The service was heavily attended by agents dressed in dark green, family, and by US Attorney General Jeff Sessions, who did not speak publicly at the event.
At a vigil the day before Martinez was buried, one of his colleagues, Alex Howell, spoke about the agent's reputation for being a hard worker and a great father.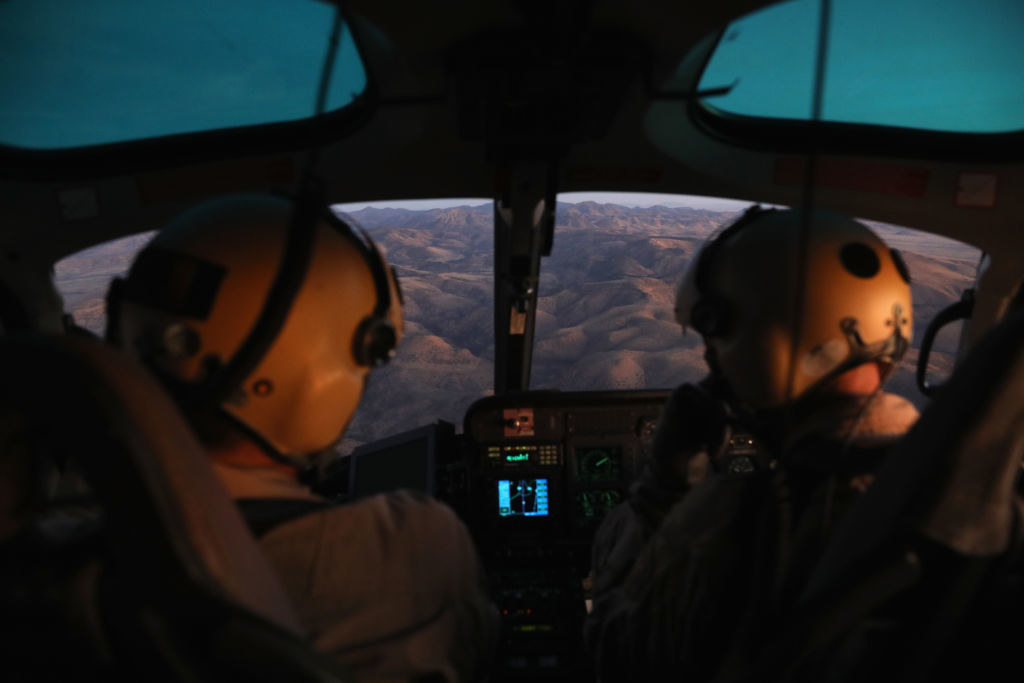 "Law enforcement is not an easy career to have by any means. Long hours, difficult situations and many sacrifices that are required but the Border Patrol has its own unique culture and sacrifices that make this job especially tough right now," Howell said. "Roger never let any of this get to him, he truly wanted to help people and make this world a safer place."
Watching the white hearse drive away from the church, Virginia Guerrero, 58, a family friend, said it's one thing to bury your son but even worse not knowing how he died.
"It's just terrible, especially in the way they say he was killed, just terrible," Guerrero told BuzzFeed News. "All we know is what we hear on the news, that's it."
About an hour later, Martinez's mother, Elvia, placed six white roses on the gray and silver casket.
"Why?" Elvia Martinez said, between sobs.