White Supremacist Who Killed 3 At Jewish Center Sentenced To Death
A Kansas judge affirmed a jury's death sentence for Frazier Glenn Miller Jr., who fatally shot three people at two Jewish facilities in 2014.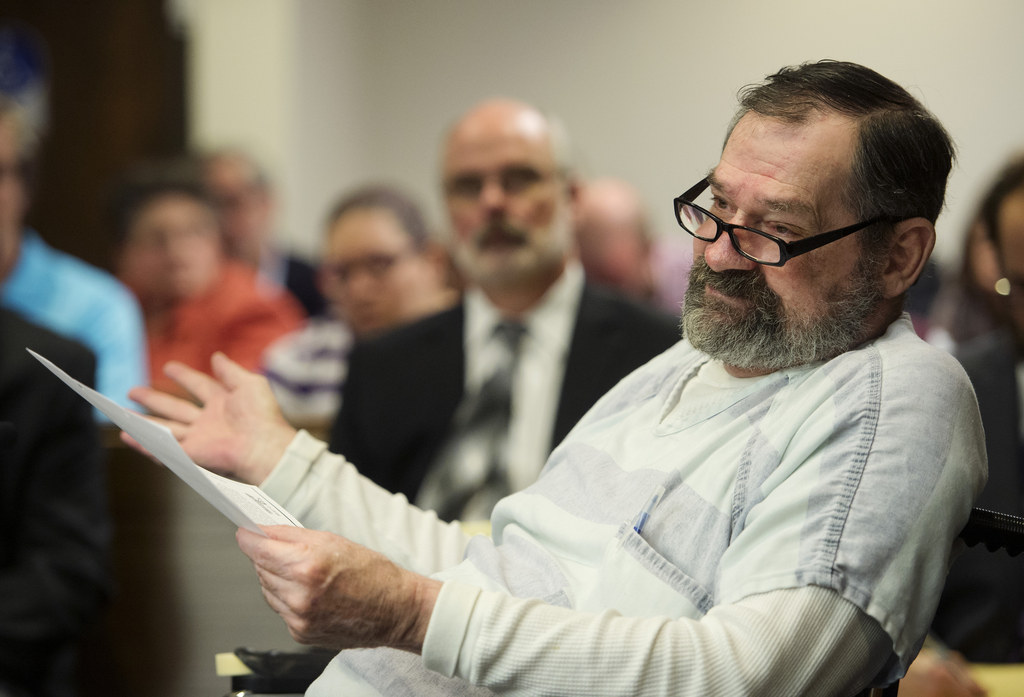 A Kansas judge on Tuesday affirmed a jury's death sentence for a 74-year-old white supremacist after he was found guilty of capital murder over the fatal shootings of three people at two Jewish facilities last year.

Johnson County Judge Thomas Kelly Ryan sentenced Frazier Glenn Miller Jr., a former Ku Klux Klan leader who defended himself in court, to death by lethal injection. A jury recommended the death sentence in August.
Miller shouted "Hail Hitler" before three officers pushed his wheelchair into a separate room.
"One day my spirit will rise from my grave and you will all know that I was right," Miller said as he was wheeled away.
Miller had argued that he shot three people at a Kansas City Jewish community center and assisted living facility in April 2014 because of a Jewish conspiracy to eliminate the white race.
He was also found guilty of attempted murder, as well as assault and weapons offenses.
The three shooting victims of the April 13, 2014, shooting were all Christians: 14-year-old Reat Underwood; his grandfather, William Corporon; and Terri LaManno, who was visiting her mother at the Jewish assisted living center when the gunman opened fire.
BuzzFeed News reporter David Mack contributed to this report.