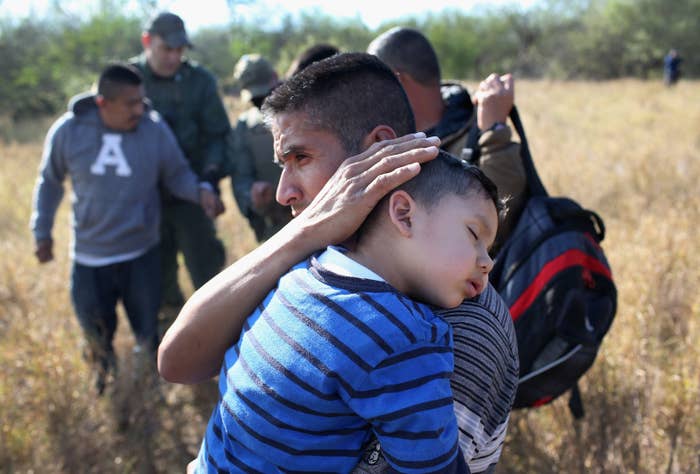 The Obama administration on Tuesday announced the expansion of a refugee program for Central American minors, allowing older siblings, parents, and caregivers of qualified children to also apply.
The expansion also allows applicants in need of immediate protection to go to Costa Rica before being sent to the United States or another third country. In order for older siblings or caretakers to apply, the unaccompanied child would need to have a parent lawfully living in the U.S.
"This will increase the number of individuals to whom we are able to provide humanitarian protection while combating human smuggling operations," Secretary of Homeland Security Jeh Johnson said in a statement.
The program was launched in response to the waves of unaccompanied minors fleeing Central America and showing up at the US border, often after making dangerous journeys.

Of the 9,500 applicants of the program in 2014, 2,884 have been approved for resettlement. But that's only a sliver of the 68,541 children stopped at the border in 2014 and the 39,970 of unaccompanied minors apprehended the following year.
In June, about 11,000 unaccompanied minors and families were apprehended at the southwest border.