U.S. Launches Program To Track, Help Immigrants Attend Court Hearings
The program is meant make to easier track immigrants making their way through the court system.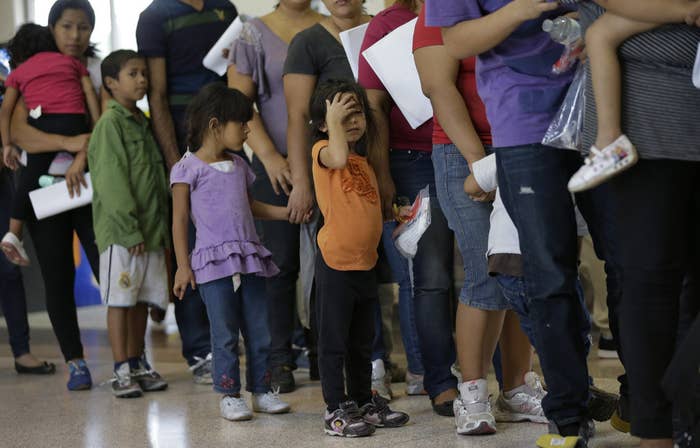 With the number of Central Americans showing up at the U.S. border continuing to rise, federal officials on Thursday launched a new program aimed at ensuring immigrant families attend their court hearings.

The Family Case Management Program will provide up to 800 families with case managers who will help them find low-cost attorneys, housing, and transportation, U.S. Immigration and Customs Enforcement (ICE) said. The families will have to pass an initial asylum screening and will initially be offered to more recent arrivals from Central America.
The detention alternative will also make it easier for immigration officials to track people and ensure they leave the U.S. if they don't win their immigration cases.
"Case managers and others will work with families to ensure they are knowledgeable of the immigration process, and understand their rights and obligations," Richard Rocha, a spokesman for ICE, said in a statement to BuzzFeed News. "With the correct information, families will be empowered to participate in the immigration process."
The program comes as the wave of Central Americans fleeing violence back home and seeking asylum in the United States continues to grow. The increase also comes as the Obama administration pushes forward with deportations of some of the families, angering immigrant rights advocates.
Earlier this month, ICE agents arrested 121 mothers with children in deportation raids, who officials said had exhausted all legal avenues to stay in the country and had been ordered removed by a judge. However, pro bono lawyers were able to file appeals for 33 mothers and children.
The administration has also been grappling with what to do with some of these immigrants after a federal judge in California ruled that mothers with children can't be held for extended periods of time and ordered hundreds of them be released.
The program will launch in the Washington, D.C., metro area, Los Angeles, New York, Miami, and Chicago. Each family will be assigned case workers from GEO Care or existing case management service providers in the area.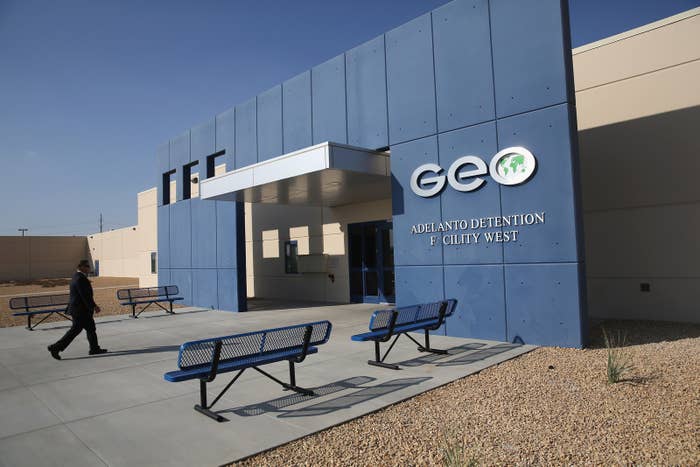 ICE contracted with GEO Care for $11 million to run the program. The firm is a division of GEO Group, one of the largest private prison companies in the U.S. which also operates a number of immigrant detention centers.

When the contract was announced last year, some immigrant groups decried the choice of GEO Group following findings of deplorable detention conditions in some of their facilities.
Jonathan Ryan, executive director of Refugee and Immigrant Center for Education and Legal Services, in a statement said that while the program's intent is laudable, giving GEO Group the contract was cause for concern.
"The administration keeps finding ways to hand over control of a vulnerable population to a private prison company," Ryan said. "We very much fear the end result will be harm to these families and their claims to protection under our laws."