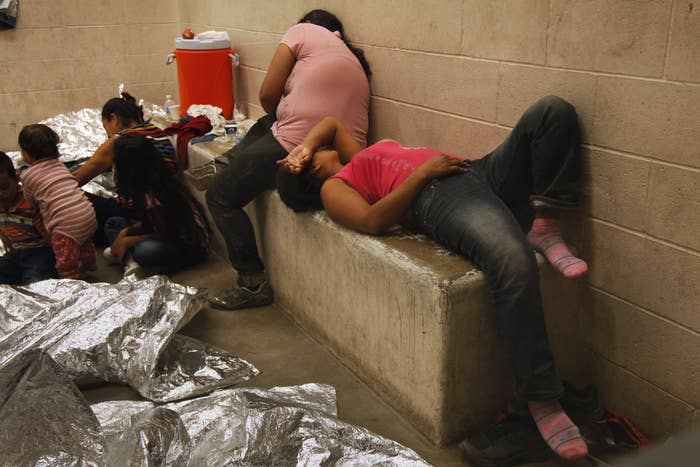 Perla Garcia, a 45-year-old undocumented immigrant from Mexico, was carrying nearly $40, her engagement ring, and medications when she was caught by U.S. Customs and Border Patrol agents in July.
By the time she was deported in September she was left in Ciudad Juarez with only $2, according to a complaint filed with the federal government Tuesday.
The allegations sent to the Department of Homeland Security by immigrant rights advocates on behalf of 26 Mexican deportees said immigration authorities routinely violate people's rights and their own policies by failing to return migrants personal belongings.
"These 26 individual cases reflect a systemic problem with the Department of Homeland Security," said Kristin Love, an attorney and border civil rights fellow with the ACLU of New Mexico. "People are repatriated and left at the border thousands of miles from home with no cell phone, no ID, no money, and in some cases with untreated medical conditions and medicine."
In addition to money and medication, U.S. Customs and Border Protection (CBP) and Immigration and Customs Enforcement (ICE) agents are also accused of failing to return identity documents, cell phones, clothing, prescription glasses, and legal papers.
Gillian Christensen, a spokesperson for DHS, said the agency has strict standards in place to ensure detainees' personal property is kept safe while they're in detention and returned to them once they're released.
"Any allegation of missing property will be thoroughly investigated," Christensen said in a statement to BuzzFeed News.
People in CBP custody are allowed to keep identification or money on them, Christensen said. The possessions are tagged and follow people in the agency's custody as they are processed and returned to them when they're deported.
Detainees who are prosecuted sign a form releasing their property to CBP and are given information on how to retrieve it, Christensen said. If they're being held for more than 30 days, detainees can ask their consulate or attorney to get their items for them.
"If former detainees do not receive all of their personal items at that time, they should contact the agency," Christensen said.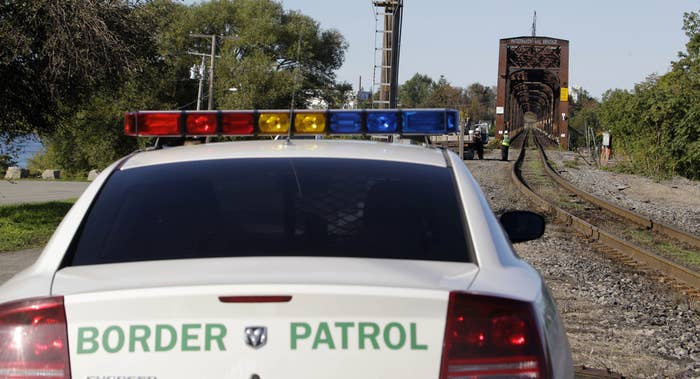 Recently deported Mexicans without money will have a difficult time finding a place to stay or food to eat, Love said, much less figuring out how to get home.

Without identification, accepting a money transfer is impossible and some migrants have to reply on the kindness of strangers or pay them a percentage of what they received, Love said. It's also difficult traveling through Mexico without an ID, which could make deportees vulnerable to abuse at the hands of Mexican authorities.
"CBP has received a lot of complaints and has failed to discipline federal agents so there's a culture that doesn't support accountability within the agency," Love said.
The complaint mostly focuses on CBP, the nation's largest law enforcement agency. All of the 26 migrants named in the complaint were deported to Mexico from the El Paso Border Patrol sector in 2015 and 2016.
The accounts of the deportees were taken by the Binational Defense and Advocacy Program. The organization also heard from interviewees that U.S. agents threatened people with additional months of detention for trying to reclaim their belongings.e
Advocacy groups said CBP's process for reclaiming belongings in the El Paso Border Patrol sector is too restrictive because it requires migrants or a third party to reclaim their items within 30 days of their arrest. Making it impossible for detainees to reclaim them because they're still in detention.
"The Department of Homeland Security should ensure that people have their belongings at the moment they are released from [their] custody, not months after they are deported," Love said.