Universities Also Risk Federal Funding Cuts Over "Sanctuary City" Policies
A former high-ranking immigration official says universities can refuse to work with ICE, but at the risk of losing federal funds.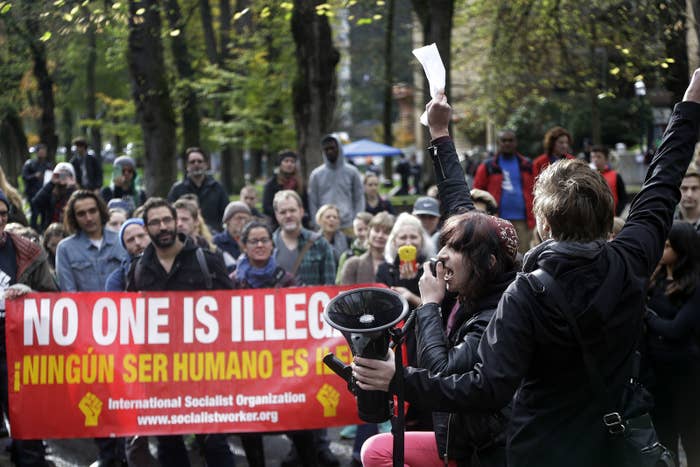 Sanctuary cities at risk of having their federal funding targeted by Donald Trump for not cooperating with deportation efforts may soon find themselves in greater company if universities also adopt similar policies.
A former high-ranking federal immigration official told BuzzFeed News there's no legal reason why schools can't refuse to cooperate with US Immigration and Customs Enforcement (ICE), however, just as with sanctuary cities, Trump's administration could restrict the flow of millions in federal funds.
"That could be incredibly painful to universities who receive large grants," said John Sandweg, former acting director of ICE and previous acting general counsel of the Department of Homeland Security (DHS).
Donald Trump has said that one of his first actions as president would be to dismantle many of Obama's executive orders, which include the Deferred Action for Childhood Arrivals (DACA) program. He has also threatened to cut federal funding from cities who adopt sanctuary policies and refuse to work with ICE.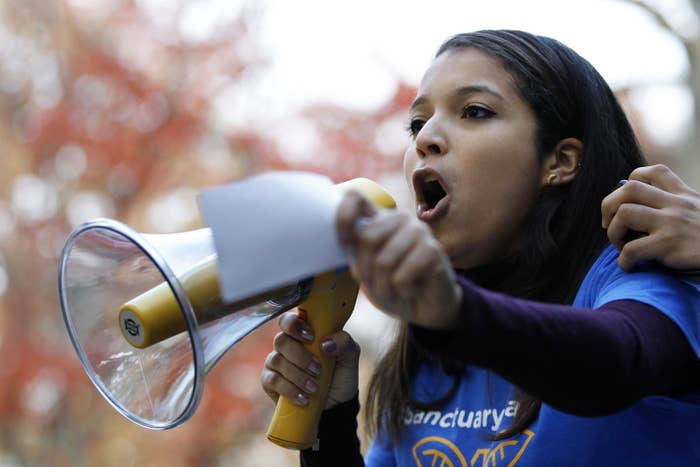 California State Universities, the largest four-year public university system in the US, reaffirmed its commitment to undocumented students and its refusal to work with federal immigration officials on deportations this week.

But in a statement published in The Brown Daily Herald, Christina Hull Paxson, president of Brown University, and Provost Richard Lock said that private universities and colleges do not have the ability to grant legal sanctuary from police or ICE.
"While we wish we could offer absolute protection to members of our community who are threatened by possible changes in policy, it would be irresponsible to promise protections that we cannot legally deliver," they said. "Threats of deportation personally affect many individuals at Brown, their friends and families and — as a result — our entire campus."
The university did say it planned to bring legal experts to the campus to advise students and faculty about their rights and potential options.
In recent days, students and staff across the nation have been asking their colleges to adopt policies of noncooperation with immigration authorities seeking to deport individuals. A series of student-led walkouts have also been taking place on campuses across the US, including New York University, Syracuse, Brown, Stanford, Tufts, Rutgers, and the University of Massachusetts.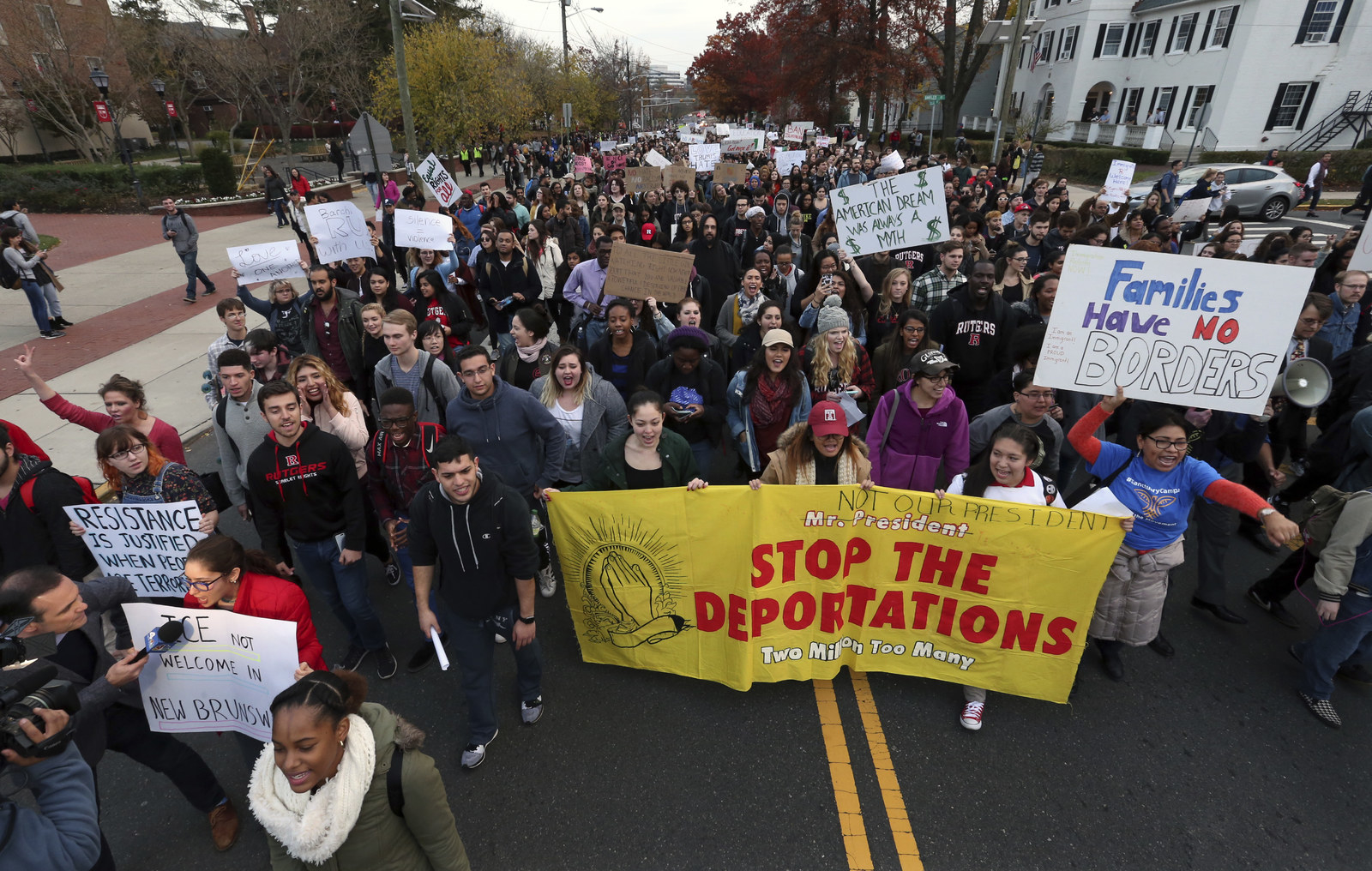 But for all the consternation surrounding the issue, any move by university administrators would largely be symbolic. DHS policy already dictates that agents avoid going to a school, which they consider a "sensitive location."
ICE officials declined to comment on the legality of sanctuary campuses because the sensitive location policy makes it very unlikely they'll detain someone at a school.
According to the policy, an enforcement action can only take place at sensitive locations, such as schools, churches, and hospitals, in circumstances that require immediate action or if there is prior approval from a site supervisor.