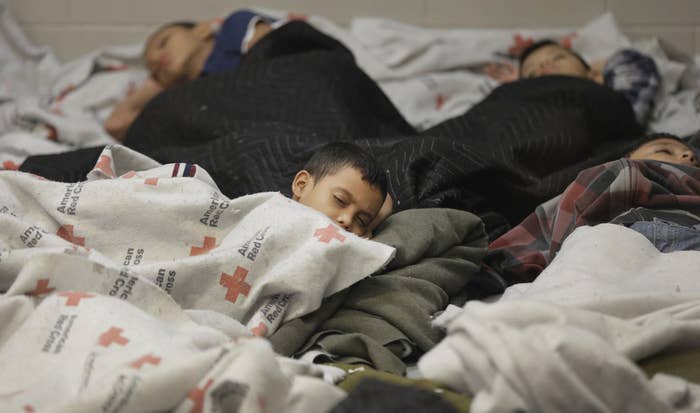 The federal agency tasked with protecting unaccompanied minors picked up at the border does not have adequate safeguards in place to prevent or detect abuse at the temporary homes they're placed in, a Senate investigation made public Thursday found.
The Permanent Subcommittee on Investigations report concluded that the Department of Health and Human Services (HHS) failed to conduct adequate background checks on sponsors, that policies fail to verify the relationship between an unrelated adult sponsor and unaccompanied child, and that the agency is unable to detect when an adult is seeking custody of multiple unrelated children.
At the hearing HHS didn't answer some of the questions posed to them by senators and said the agency lacked the legal authority from Congress to follow-up on the children, particularly in cases where the sponsor declined services.

The six-month investigation was sparked by a 2015 case in which several minors were forced to work on an egg farm in Marion, Ohio, after being placed with a sponsor through HHS's Unaccompanied Children Program. The children were forced to work six or seven days a week, 12 hours a day, and traffickers repeatedly threatened them and their families with physical harm, and even death.
The Senate inquiry focused on cases where a child was placed in the home of a Category 3 sponsor, or someone the youths had no close relation to. It found the agency didn't visit sponsor's homes in most cases. The agency performed home studies in less than 4.3% of cases from 2013 through 2015 and no visits were conducted in the Marion cases.
Ohio Republican Sen. Rob Portman, who chairs the subcommittee, said at a public hearing on the report Thursday that not conducting background checks was unacceptable.
"HHS delivered the Marion children into the hands of a human trafficking ring that forced them into these slave labor conditions," Portman said. "How could we let this happen in America?"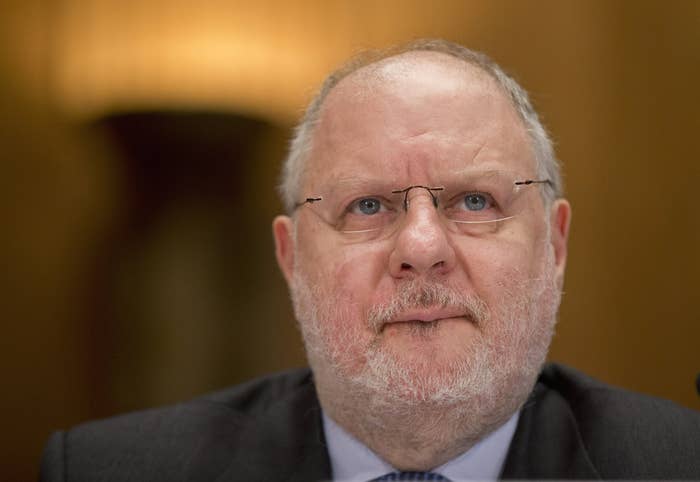 Overwhelmed by a surge of unaccompanied minors fleeing violence in Central America, and who then present themselves at the border, the agency in recent years has lowered its safety standards in an effort to more quickly move them from government shelters and into a sponsor's home. The minor is supposed to live with the adult while an immigration court determines their fate.

The Associated Press was the first to report on the weakened child protections that led to some young migrants being placed in homes where they were sexually assaulted, starved, or forced to work.
HHS initially stopped fingerprinting most adults claiming a child, then dropped a requirement for original copies of birth certificates to prove a sponsor's identity.
Not long after, HHS decided not to complete forms that requests the personal and identifying information of sponsors before releasing the children. Officials said this was particularly problematic given the recent spike in unaccompanied minors from Central America.
Mark Greenberg, acting assistant secretary for the Administration for Children and Families, said they have changed some policies in an effort to avoid cases like the one in Ohio. Among them is providing post-release services to all cases in which a child is living with a non-relative or distant relative, increase check-in phone calls with minors and sponsors, and expand background checks to include people listed as backup sponsors.
"The program grew by nearly 10 times after the summer of 2014, from 6,000 cases to nearly 60,000," Greenberg told officials during the Senate hearing. "We were facing a host of capacity issues on how to address the number of children."
Since fiscal year 2014, HHS placed nearly 90,000 unaccompanied minors with sponsors in the U.S. And according to the agency, the majority of those children are placed with their parent or legal guardian.

In the Senate report, HHS also said its responsibility for the care and custody of unaccompanied minors cannot extend beyond the point the agency has legal custody of the child, which ends once they are placed in the custody of a sponsor or family member. The Office of Refugee Resettlement, an agency within HHS, said it would need congressional authorization in order to be ultimately responsible for the post-release care of the unaccompanied minors.
Democratic Sen. Claire McCaskill said HHS's child placement policies were not only a failure of the nation's moral obligation to protect the most vulnerable, but its legal obligations.
"We can do better in the United States of America," McCaskill said. "But because no one stepped up and took responsibility, this is the outcome we're dealing with and we're going to get it fixed."
McCaskill asked Greenberg to come back with an answer from the agency's legal team as to why they aren't responsible for the minors after they are placed in the custody of a sponsor or family member.

"When a child is admitted into our country, the United States of America should be an example to the world about how we car for these children," McCaskill said.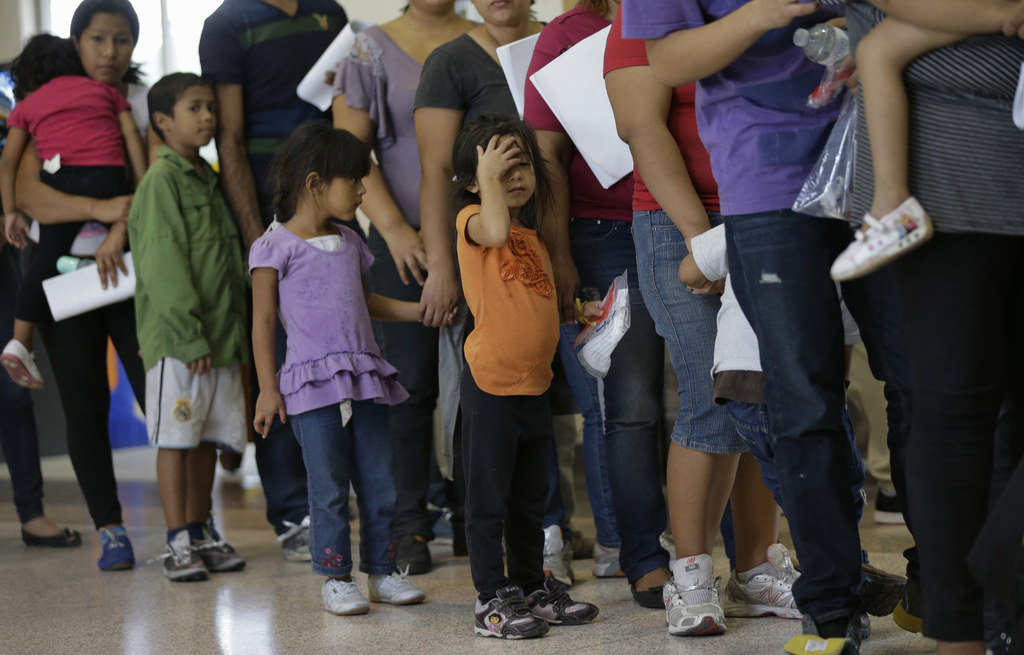 The investigation also found that HHS allows sponsors to refuse post-release services offered to a child and even bar a care provider from attempting to help. Additionally many of these undocumented children fail to appear at immigration proceedings.

Dawnya Underwood, deputy director for children's services at Lutheran Immigration and Refugee Service — a federal contractor that works with unaccompanied children from Central America — told BuzzFeed News there is no formal HHS policy on what should happen when a family stops participating in post-release services.
"The underpinning issue to these stories and many other stories is no one is tracking these children long-term," Underwood said.
After a child stops responding to services, Underwood said her office conducts a "diligent search" for 30 days that includes going to police. After the 30-day period, however, federal guidelines prevent them from pursuing the case, which is then marked closed.
Overseeing the unaccompanied minors is a daunting task, she added. In Fiscal Year 2013, Lutheran Immigration and Refugee Service had 492 children in their post-release service program, including for family reunification. The next year, following the surge of Central American children at the border, the organization had 1,079 children in their program, 742 of whom were new referrals.
Based on the organization's Fiscal Year 2015 figures, 86 families failed to respond to post-release caseworkers and 16 children ran away, making for a total 102 cases in which couldn't be traced. That figure represented 13% of total cases closed.

"Many children and their sponsors move — sometimes fleeing possible deportation, or seeking better financial responsibility — and children just run away," Underwood said.