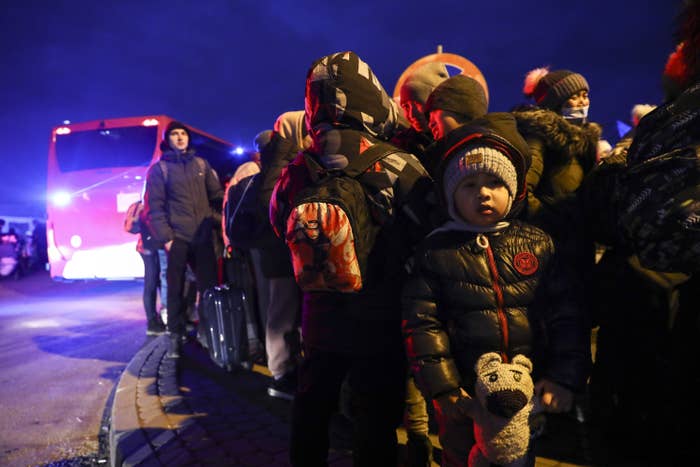 There wasn't a lot of time to think as the Russian invasion ramped up around them. All Alex could focus on was finding the quickest way to get his family out of Ukraine and into the United States.
It took five days of driving across borders and international flights before Alex, his wife, and their two children landed in Seattle on March 1.
"I have no words to describe what it was like to flee," said Alex, who asked to be identified by a pseudonym because he feared endangering family members in Ukraine. "Not even in my dreams could I have imagined fleeing the country I lived in for 18 years."
Alex, who is a legal resident of Ukraine, had an Indian passport and was able to fly to the US on a six-month tourist visa he happened to have.
"To describe the situation back home as stressful is an understatement," Alex said. "Bombs are falling and sirens are always going off. It's unbelievable."
The date he and his family arrived would turn out to be significant. On Thursday, the Biden administration announced that Ukrainians who had made it to the US by March 1 were eligible to receive temporary protected status, also known as TPS, which would shield them from deportation and allow them to obtain a work permit for 18 months. The European Union also announced it would grant temporary protections to people fleeing the conflict in Ukraine.
While they'd still have to apply for TPS before obtaining the benefits that come with it, Alex and his family's situation is not unlike that of hundreds of thousands of Ukrainians who have fled Russia's invading army and are now forced to make difficult decisions about their futures. The unprecedented scale and speed of the emigration has put pressure on countries to step up and help aid those fleeing the invasion. The extension of TPS was meant as an emergency attempt to give Ukrainians in the US the opportunity to avoid returning to their war-torn country. More than 1 million Ukrainians have fled their homes since the Russian invasion, many of them pouring into neighboring countries, where they can access flights to other parts of the world.
"I'm still a bit overwhelmed and haven't had much time to think about our next steps," Alex told BuzzFeed News, "but [TPS] provides some sense of stability, and I'm happy to know it's an option."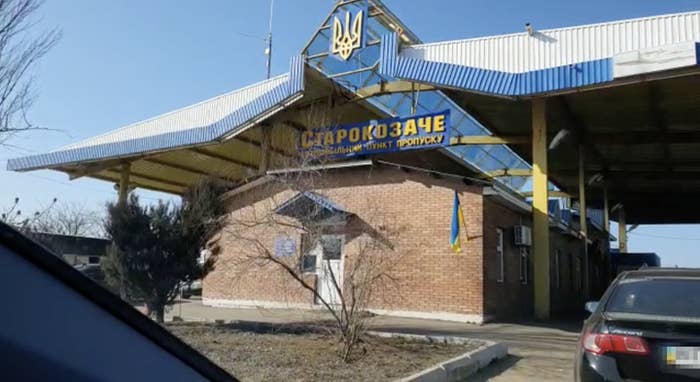 Because Alex is not a naturalized Ukrainian citizen, it's unclear if he will benefit from TPS, but he's glad it will at least offer the rest of his family some protection for 18 months. More than 75,000 Ukrainians in the US are expected to be eligible.
"I commend the Biden administration for acting swiftly with the TPS designation," said Tahmina Watson, an immigration attorney helping the family. "TPS will be the lifeline for many."
Watson added that she would attempt to obtain TPS for Alex on the basis that he had "habitually resided" in Ukraine.
Even before the TPS announcement, ICE had said that the agency was temporarily suspending deportation flights to Ukraine. But while TPS may allow people to work and stay in the US, it does not offer a pathway to legal residency.
Alex said he's not sure if his family wants to stay in the US for the long term, but returning at the moment is not an option. He fears the conflict will drag on.
"I definitely would like to go [back], but I'm not sure when that will be," Alex said.
The TPS designation for Ukrainians, however, highlights the lengthy struggle immigrants from other countries dealing with political unrest or damage from natural disasters face for the same temporary protections.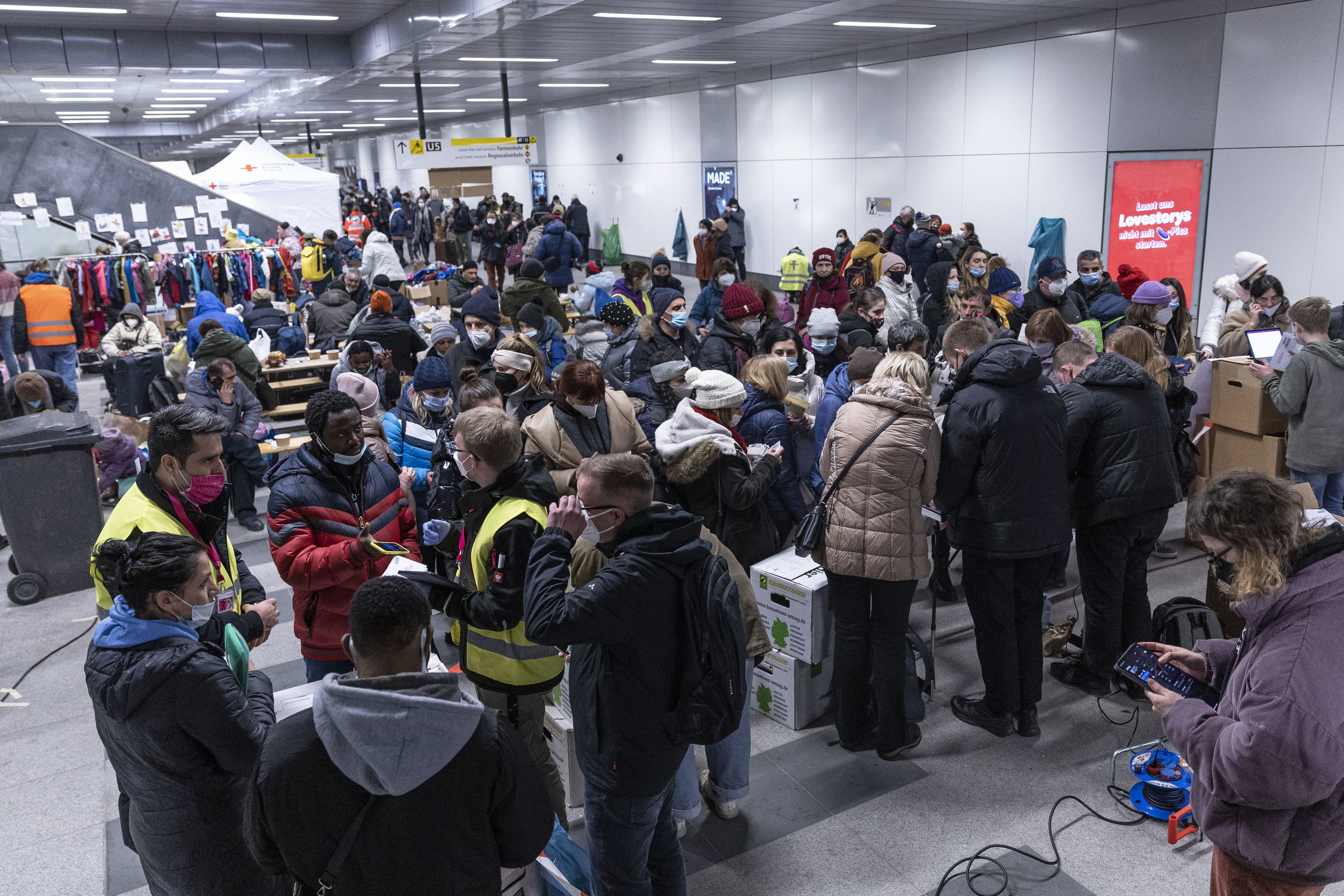 It may have taken longer than advocates wanted for the Biden administration to offer TPS to Ukrainians — about a week after Russia invaded Ukraine — but Erik Villalobos, a spokesperson for the National TPS Alliance, said he hopes it will help make it easier for other countries seeking the same protections.
"We clearly see the power Biden has when it comes to TPS," Villalobos said. "We really hope that the Biden administration will seek to protect as many immigrants and refugees who need that protection at the moment."
Advocates and lawmakers have been pushing for President Joe Biden to redesignate TPS for El Salvador, Honduras, and Nicaragua — as well as a new designation for Ethiopia, Cameroon, Afghanistan, and other countries — with no luck so far.
Temporary protected status for some countries has been caught up in federal lawsuits after the Trump administration announced it was terminating the designation for immigrants from Haiti, El Salvador, Nicaragua, Sudan, Honduras, and Nepal.
Former president Donald Trump reportedly asked lawmakers why people from "shithole countries come here" while members of Congress were discussing restoring TPS for immigrants from Haiti, El Salvador, and certain African countries.
The designation for Ukrainians reveals how public support and mainstream media coverage play a role in decisions such as these, Villalobos said.
"It's obvious at this moment, based on all the international calls and organizations pushing for it, for us to understand why it took a week for Ukraine to get TPS and it's still taking a long time for other countries," Villalobos said. "At the same time, we are talking about an invasion from Russia and millions of people being displaced."
There's a lot of uncertainty for Ukrainians who are fleeing — but after five days of hectic and stressful travels, Alex said his family is going to rest before they even try to make sense of their situation.
Before they left their home, Alex and his wife quickly grabbed important documents and other essentials they could fit in the trunk of their car before driving across the nearest border into Moldova. It was especially hard on his wife, who grew up in Ukraine and had to leave friends and family behind.
"We just keep talking to them in order to know they're still alive," Alex said.