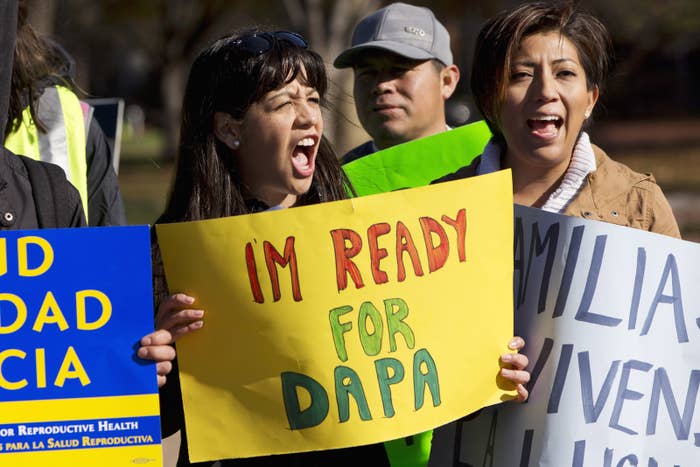 Since Donald Trump elected as the 45th president, hundreds of thousands of immigrants who were granted temporary protection against deportation have been living under a cloud of anxious uncertainty. Will the protections that have allowed them to work in the US without fear of being deported be rolled back? And if so, will the personal information they registered with authorities be used agains them?
A former high-ranking federal immigration official told BuzzFeed News that despite promises by the Obama administration to not use the information — including fingerprints, addresses, and employment records — for deportation purposes, there is nothing stopping Trump from doing so.
"As a matter of law, there are no restrictions on the Trump administration from using that information however they please," said John Sandweg, former acting director of US Immigration and Customs Enforcement (ICE) and previous acting general counsel of the Department of Homeland Security (DHS).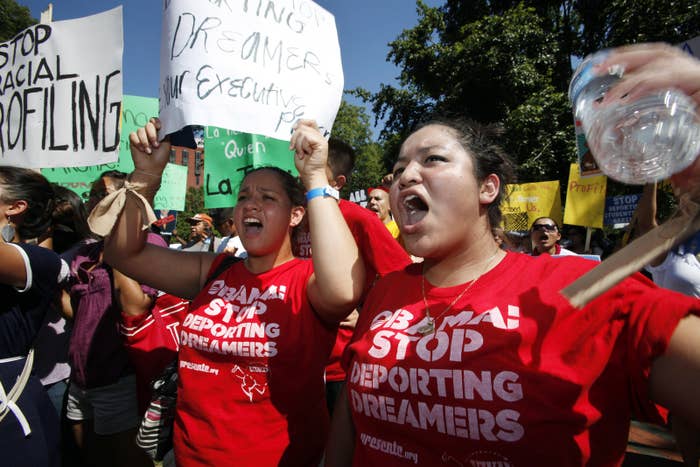 That doesn't bode well for the so-called "Dreamers" fretting over whether Trump will move in another direction.
"It's really problematic, it makes me really fearful for my safety," said Miriam Meza, a recipient of Obama's Deferred Action for Childhood Arrivals (DACA) program and student at Brown University. "It not only potentially endangers me, but my family as well."

During his unlikely campaign, Trump promised to do away with the rights afforded under DACA to more than 700,000 young immigrants. The applicants, who had to be under the age of 31 as of June 15, 2012, were granted a work permit in exchange for registering their personal information.
Trump also pledged to create a "special deportation task force" focused on "identifying and quickly removing the most dangerous criminal illegal immigrants in America who have evaded justice."

Trump has also recently said his administration would first focus on deporting 2 to 3 million undocumented immigrants with criminal records. But before that, he said all 11 million undocumented immigrants in the US could be targeted for deportations.
The Trump-Pence transition team did not immediately respond to an email from BuzzFeed News about the issue.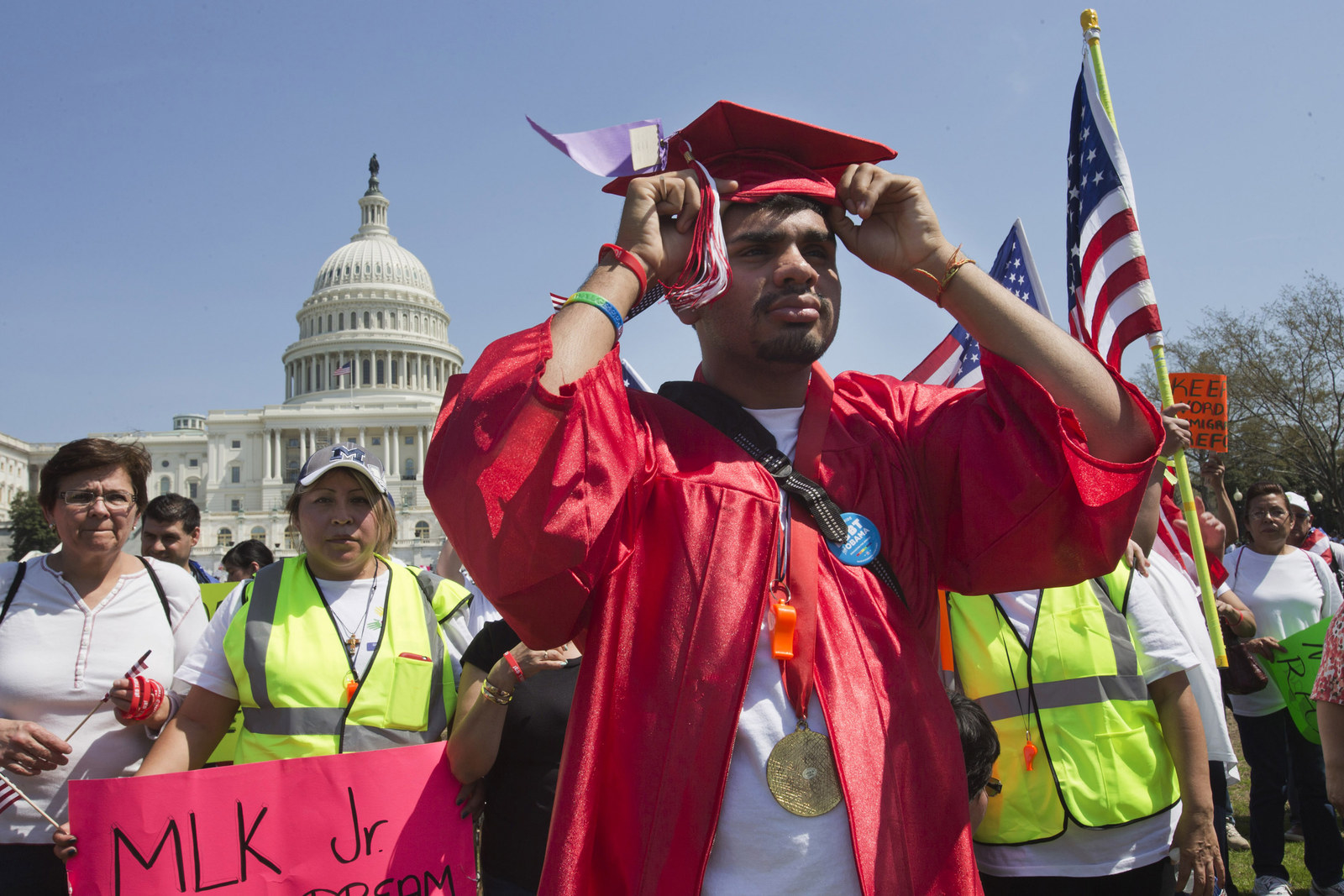 The president-elect has also hired Kris Kobach, the author of Arizona's SB 1070, considered at the time to be one of the strictest anti-immigrant laws in the US, as an advisor.

California Congresswoman Judy Chu asked President Obama to take all legal measures available to protect the information of DACA recipients from being used for deportation purposes.
"We promised them security. Now they are facing a nightmare," Chu said in a statement. "When we asked immigrants to come out of the shadows, we never imagined the election of a candidate who ran on a policy of mass deportation."
Sandweg, who now works for Frontier Solutions, a risk management and support services company, told BuzzFeed News the intent was to keep personal information submitted by applicants confidential so it wouldn't be used for enforcement purposes. However, there was nothing they could have done to make it legally binding to future administrations, he said.
"As someone who helped create the program, it's upsetting to me that they're in this position," Sandweg said. "It would be an atrocity if they take action against these young people. These are people who have been vetted, pose no threat to the US, almost all of them were brought here as young children through no fault of their own."
Ignacia Rodriguez, immigration policy advocate at the National Immigration Law Center, said there is a lot of fear in the immigrant community that the information could be used against them.
"It could happen, but I disagree that nothing could be done," Rodriguez said. "There is a strong coalition of lawyers who would definitely look into challenging that, as well as activists, community members, and educators out there who are ready and able to defend DACA."