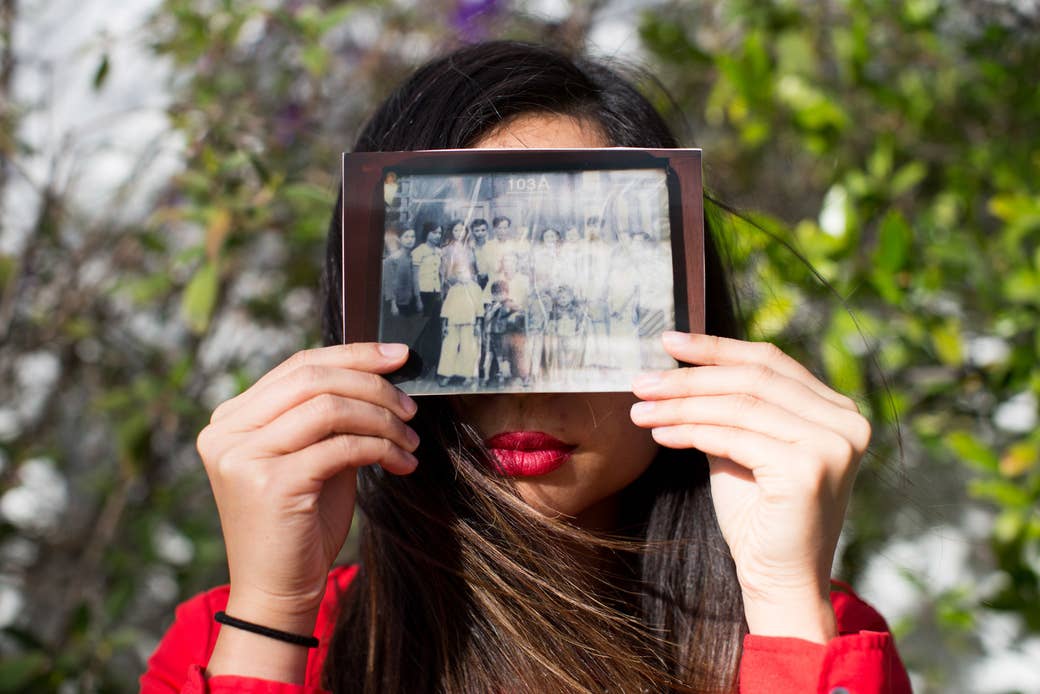 The first time Anh met her father, she was 17 and standing inside Tom Bradley International Terminal at Los Angeles International Airport, envious of a nearby couple happily waiting for someone with gifts in their hands.
Anh wanted to feel like they did, but after a day of overwhelming emotions — crying followed by anger for shedding tears (a sign of weakness) — she settled for nonchalant. Eventually, she recognized the man she knew only through pictures, who towered over her family and beckoned her over with the word còn, or child, in Vietnam.
"Seventeen-year-old me almost wished he hadn't come because I didn't want to deal with all of the emotions. I wanted to push it off for as long as I could. To be honest, I'm still trying to process it," Anh, now 27, told BuzzFeed News. "But now I'm so grateful for the policies that allowed me to reconnect with my dad and the rest of my family. It really does mean a lot for families like mine."
Anh's family's migration to the United States spans more than two decades, from 1981, when her grandfather fled Vietnam as a refugee, to 2007, when her father finally came over, a testament to how difficult it is to enter the country under current immigration law that favors reuniting families.
And Vietnamese families like hers would be among the hardest hit if President Donald Trump's call to reduce family-based immigration — "chain migration," as the president derisively calls it — succeeds.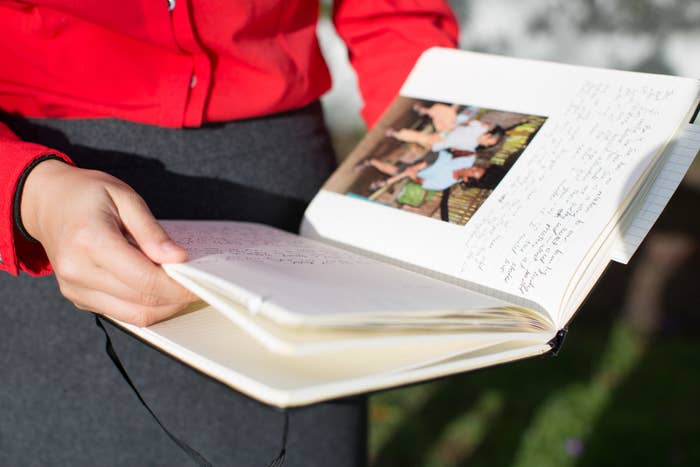 In his State of the Union address Tuesday night, Trump called for new restrictions on family unification that would limit family-based immigration to spouses and minor children of US citizens and permanent residents. Administration officials want to tie that proposal to legislation that would grant 1.8 million so-called DREAMers — people who were brought to the country as children and who remain undocumented — a path to citizenship over 10 to 12 years.
In his State of the Union address, Trump called for new restrictions on family unification that would limit family-based immigration to spouses and minor children of US citizens and permanent residents.
The move would cut in half the 1 million immigrants granted lawful permanent residency annually, said Julia Gelatt, senior policy analyst at the Migration Policy Institute (MPI). Gelatt had previously looked at the RAISE Act, a Republican-sponsored bill in the Senate that would also bar US citizens and lawful permanent residents from sponsoring siblings and adult children. The legislation also would eliminate the diversity visa lottery, which randomly allows as many as 50,000 people into the US annually from countries that send few immigrants.
The White House's proposal would hit immigration from some countries particularly hard. Fifty-three percent of immigrants from Vietnam and 46% from the Dominican Republic come through capped family preference categories, which would be cut the most by the RAISE Act.
Numerically, Mexico would take the biggest hit because it sends the largest number of immigrants to the US annually through family-sponsored migration — as of November, 1.3 million Mexicans were waiting approval for family-sponsored visas. Other nations with large numbers of potential immigrants are the Philippines, with 333,600 waiting, and India, with 282,200.
But the impact on Vietnamese and Dominican families would be greater because "people coming from those countries are relying more on those family categories than would people from Mexico," Gelatt told BuzzFeed News.
Anh, who asked that her full name not be published because her father is still a green card holder and fears retaliation from immigration officials, said the process of bringing family members to the US isn't as easy or cheap as anti-immigrant proponents assert.
"It's incredibly expensive, and there's so much paperwork that I don't know how people who are refugees or immigrants figure it out," Anh said. "It took my family over two decades to get here. It wasn't all at once, it was little by little."
Anh's grandfather owned a banana farm that was destroyed by fighting during the Vietnam War. He then relied on a pharmacy he owned, but the business was confiscated by communist authorities after the war ended.
The losses, Anh said, propelled him to organize anti-communist protests that put a target on his back. For years he evaded capture by moving around the country, all the while attempting to get to the United States, failing twice. On the third time, he made it to Malaysia, where he spent a year in a refugee camp before arriving in Texas in 1981.
He later relocated to Southern California, where he advised people on feng shui and started the process to bring his family over, including his wife, four daughters, and a son.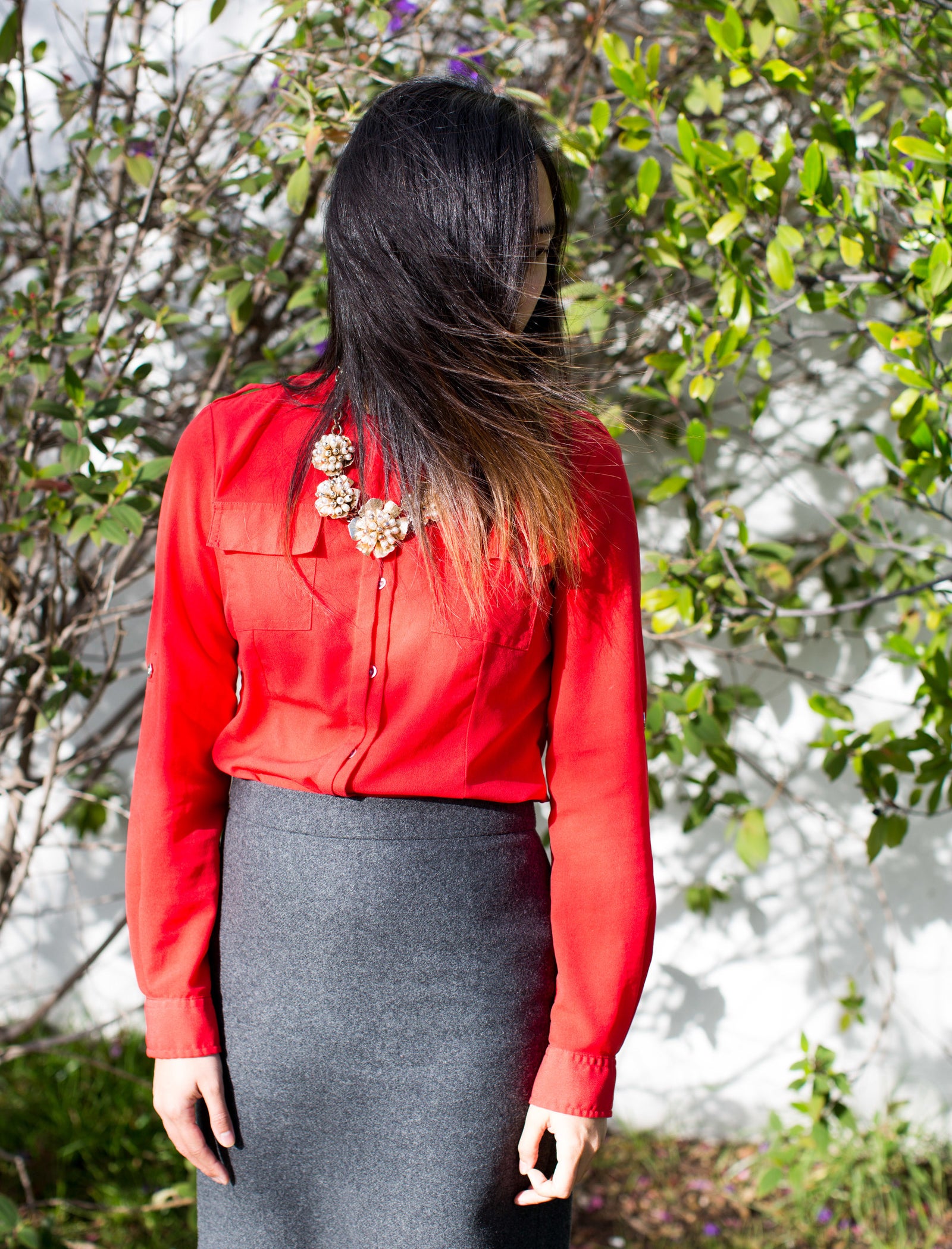 It took him eight years of filing paperwork, but in 1989 he was able to bring over his wife, three daughters, an uncle, and Anh's pregnant mother. He moved them into a two-bedroom home in Orange County, California. Anh's mom almost didn't make the trek because she was pregnant with her, but in the end decided to go.
In the eight years it took for them to get their visas, Anh's mother had married and had given birth to Anh's older sister. Because the sister and father weren't in the original paperwork, they had to stay behind and wait. Anh, born in the United States, couldn't sponsor her father because she was not yet 21 years old.
Anh's sister had to wait nine years to get her green card through her mother. When she did and became a citizen, she sponsored their father, who arrived in 2007.
By then years had passed, and her mother had remarried. Yet despite their long separation, Anh's parents remained close. Anh values being able to connect with her father and says she wouldn't have been able to without family-based migration.
The initial argument for slashing family-based migration was to increase the wages of US-born workers. Immigration experts scoff at the assertion.
Which is why she was upset when a tweet from the White House made it seem like family-based migration was out of control.
"It was painful to see that tweet come out of the White House, because often these are families fleeing wars or extreme poverty" Anh said. "There's a lack of empathy for what people go through to get here."
The tweet included a graph showing one immigrant bringing 120 relatives to the US, but an MPI analysis of figures from the International Migration Review in 2015 found that, in past decades, the average number of relatives a single immigrant sponsors is 3.5.
In fact, family-based migration is already limited. While US citizens can petition for a wide range of family members, including their spouses, unmarried children, parents, and siblings, some of those categories have numerical limitations; for example, the number of visas that can be granted to brothers and sisters of US citizens is capped at 65,000, according to November figures from the State Department. That means there is a minimum 13-year wait for a sibling to win a visa.
The initial argument for slashing family-based migration was to increase the wages of US-born workers, though the conversation later shifted to national security after a man accused of detonating a pipe bomb inside a New York City subway station was found to have entered the country through family-based migration.
Akayed Ullah came came to the US as the son of a visa recipient who was sponsored by a US citizen sibling. The Department of Homeland Security did not provide additional details as to which parent sponsored him.
Calls to end the diversity visa lottery, which already was under attack, also gained momentum after it was learned that a man suspected of killing eight people in a terrorist attack in New York had come to the US under that program.
Immigration experts scoff at the assertion that cutting family-reunification immigration would raise US wages. In fact, a model of the RAISE Act created by the University of Pennsylvania's Penn Wharton Budget Model, a nonpartisan public policy initiative, found just the opposite, predicting that such a change would reduce the economy by 0.7% and reduce jobs by 1.3 million by 2027. By 2040, the economy would be about 2% smaller than it might otherwise be. Job growth would be 4.6 million less, according to the model.
"Immigration is good for the US," said Megan Essaheb, director of immigration advocacy for Asian Americans Advancing Justice. "We don't have a fixed pie, they grow the pie. We're not competing directly for resources."
"Two-thirds of Asian Americans in the US have come through family-based immigration"
A report from New American Economy found that immigrants started 28% of all new US businesses in 2011, despite accounting for just 12.9% of the population. Immigrants were also more than twice as likely to start a business as native-born people.
Family-based migration has been a crucial pathway for Asians in the US, Essaheb said.
"Two-thirds of Asian Americans in the US have come through family-based immigration," Essaheb told BuzzFeed News. "This is really about slashing the number of immigrants in the US, which we see as a white supremacist agenda that we haven't seen in such a mainstream way."
Essaheb doesn't believe efforts to cut family-based migration and kill the diversity visa lottery would pass on their own. But she sees risk in linking them to DREAM Act negotiations. Democrats in Congress have made giving the DREAMers a path to citizenship a major policy goal.
"That's where the danger is," Essaheb said.
The issue of family reunification has also been lumped in with the discussion on whether to permanently legalize about 750,000 undocumented immigrants who benefitted from the Deferred Action for Childhood Arrivals (DACA) program. Anti-immigration advocates point to the 3.5 figure when making the case against legalizing undocumented immigrants who were brought here as children.
Trump referring to family-based immigration as "unlimited" in his State of the Union address was an exaggeration.
Mark Krikorian, executive director of the Center for Immigration Studies, which advocates for fewer immigrants, said the current system of family-based immigration creates a momentum for continued immigration that has nothing to do with the needs of the United States.
"What it does is it takes away the immigration decision from policymakers and privatizes it to the individuals that yesterday were immigrants," Krikorian told BuzzFeed News. "They become the ones who decide who tomorrow's immigrants are going to be regardless of any broader national concern for education or skills. That's an extremely powerful and important authority to give away."
Krikorian said Trump referring to family-based immigration as "unlimited" in his State of the Union address was an exaggeration, but that, numerically, an individual can continue to bring family members "on and on."
However, Gelatt from MPI found that the average legalized DREAMer would sponsor at most one family member.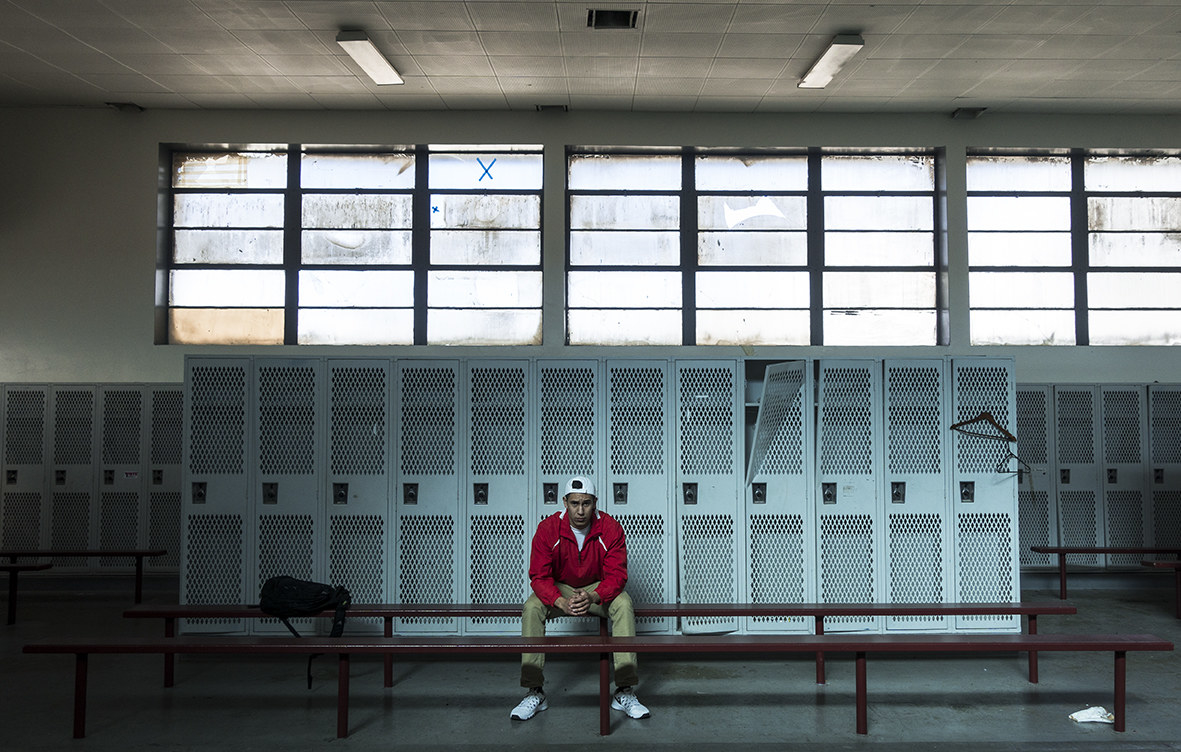 Jonathan Minero Villareal didn't come to the US through family-based migration, but he's a legal permanent resident because of it. If it hadn't been for his stepfather petitioning for him and his two younger siblings, they would still probably be relying on the Deferred Action for Childhood Arrivals (DACA) program for work permits and protections from deportation.
The administration is trying to end DACA and currently is waiting to see whether the Supreme Court will overrule a lower court's decision that partially revived it. When Villareal applied for DACA, Trump wasn't president and there appeared to be no end in sight for DACA. But the siblings became permanent US residents in the summer of 2016 and no longer need DACA registration to live and work legally.
"When the administration decided to take DACA away I realized what a bullet we had dodged," Villareal told BuzzFeed News. "The process was hard and it cost each of us thousands of dollars but it was worth it."
The Mexican native came to the United States when he was 10 years old after his mother remarried in the US. He doesn't remember exactly how he crossed, but Villareal said they were dressed in their US cousin's clothes and told to fall asleep by a family member who drove them past the border illegally.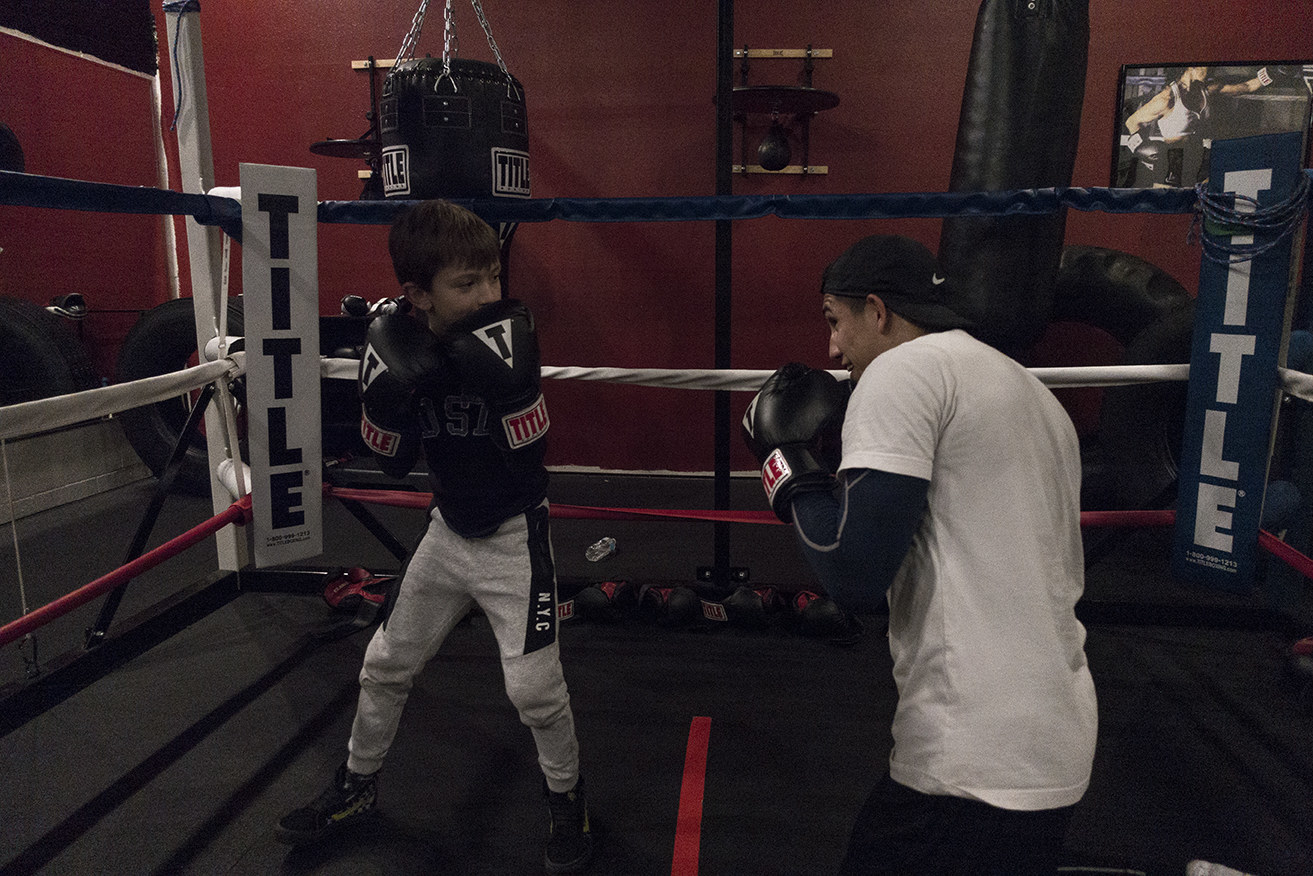 Villareal, who dreams of becoming a professional boxer, said having his green card opened up possibilities. He doesn't have to worry about traveling to other states or fighting in other countries, which can be crucial to launching his career.
When he went back to Guanajuato, Mexico, to visit his ailing grandparents, Villareal realized he didn't fit in back home. His Spanish wasn't as good as his English and he felt out of place.
"To be able to say I'm from the United States, this is my home, that's a real blessing," Villareal said. "I really hope other people get that opportunity because they're not bad, we come here to work hard."
Villareal sees the attempts to reduce legal immigration as veiled moves to keep the United States as white as possible.
"It's interesting because to me the United States, though it's not perfect, is the most open and accepting of different ethnicities," Villareal said. "Right now we really have to remember to accept each other as humans and open our hearts to people from other countries." ●