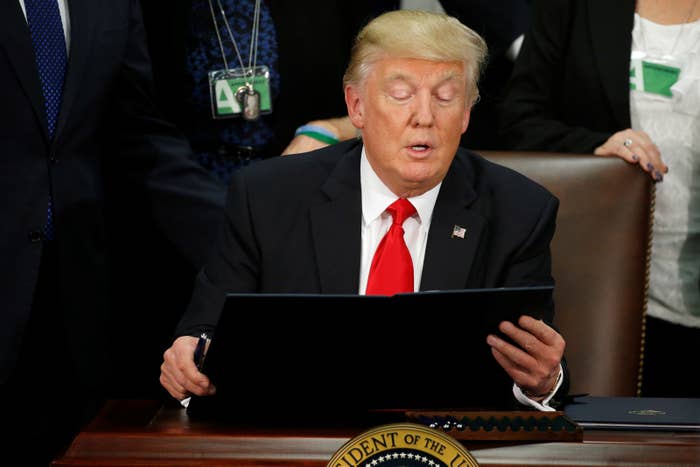 As part of his executive actions on immigration Wednesday, President Donald Trump plans on publishing a weekly list of crimes committed by immigrants in cities that refuse to cooperate with federal immigration authorities.
The move is designed to inform people about "public safety threats associated with sanctuary" cities, Trump's executive order states.
"The Secretary shall utilize the Declined Detainer Outcome Report or its equivalent and, on a weekly basis, make public a comprehensive list of criminal actions committed by aliens and any jurisdiction that ignored or otherwise failed to honor any detainers with respect to such aliens," the order states.
It's unclear what information will be posted from the reports. Hope Hicks, a spokeswoman for Trump, did not return requests for comment.
Cecillia Wang, deputy legal director of the ACLU, said the action is an attempt by Trump to shame sanctuary cities that have declined to detain people for US Immigration and Customs Enforcement (ICE).
"It's basically a fear tactic," Wang told BuzzFeed News. "The weekly list is part and parcel of Trump's efforts to intimidate and coerce cities, counties, and states."
Wang said declined detainer outcome reports are unreliable because they're issued without probable cause to believe they are deportable and have lead to people being wrongly detained, including UC citizens.
As recently as Tuesday, a federal court found that immigration authorities and the state of Rhode Island violated a US citizen's constitutional rights by detaining her without probable cause.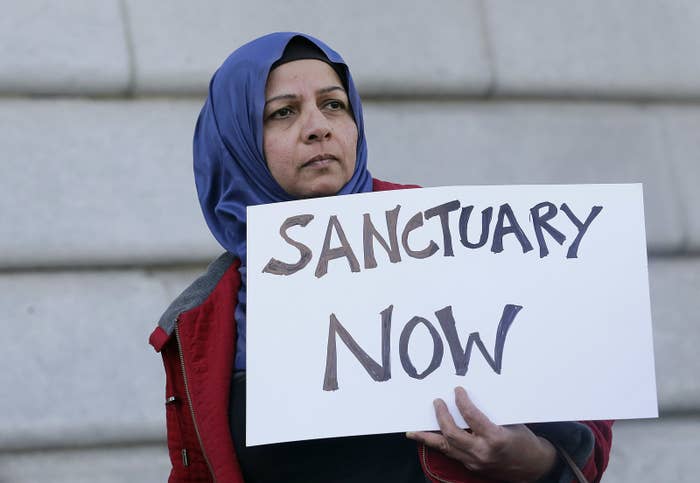 Michael Overing, adjunct professor at the USC Annenberg School for Communication and Journalism, said the government could run into libel issues but that would depend on what information is posted.
"It would certainly be some type of libel or slander if the person is named and identified as a 'removable alien' according to ICE when they're really not," Overing told BuzzFeed News. "Any time you have a law with vague provisions in it you end up with all kinds of misconduct."
Another potential problem would be what the public would do with the information, and potentially igniting an anti-immigrant vigilante group, Overing said.
At the end of the day, he doubts sanctuary cities will care.
"I don't think the city of Los Angeles for example is going to give a rat's ass about being on a list, they may even see it as a badge of honor," Overing said. "It's really a political issue and an opportunity to get more political points rather than actually get at the heart of the real issue."