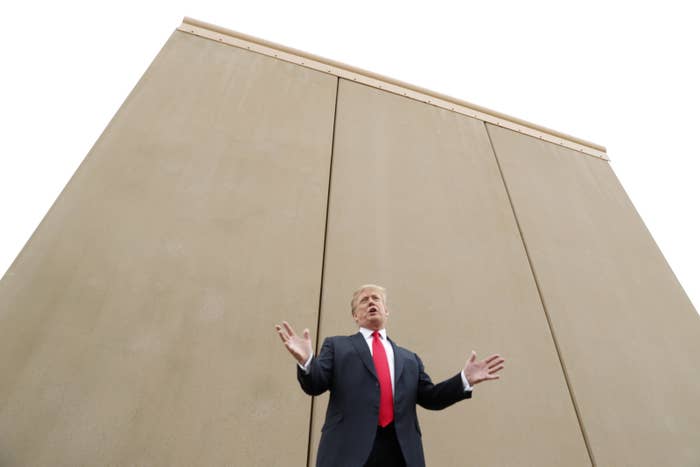 During his visit to San Diego Tuesday to look at prototypes for the border wall, President Donald Trump said he wants structures that will be difficult for migrants to get over, calling them "professional mountain climbers."
"Getting over the top is easy. These are like professional mountain climbers, incredible climbers. They can't climb some of these walls," Trump told reporters. "Some of them they can. Those are the walls we're not using."
Trump traveled near the US–Mexico border to view the eight wall prototypes for his long-promised border wall, a main campaign pledge. Reporters at the scene said protesters opposed to the wall could be heard chanting in Spanish from the Mexican side of the border.
Trump also called for finding a prototype that can be seen through, saying that it is crucial to fighting cartels.

"You have to know what's on the other side of the wall," Trump said. "You could be two feet away from a criminal cartel and don't even know they're there. Now we have equipment to take care of that, X-ray equipment, et cetera."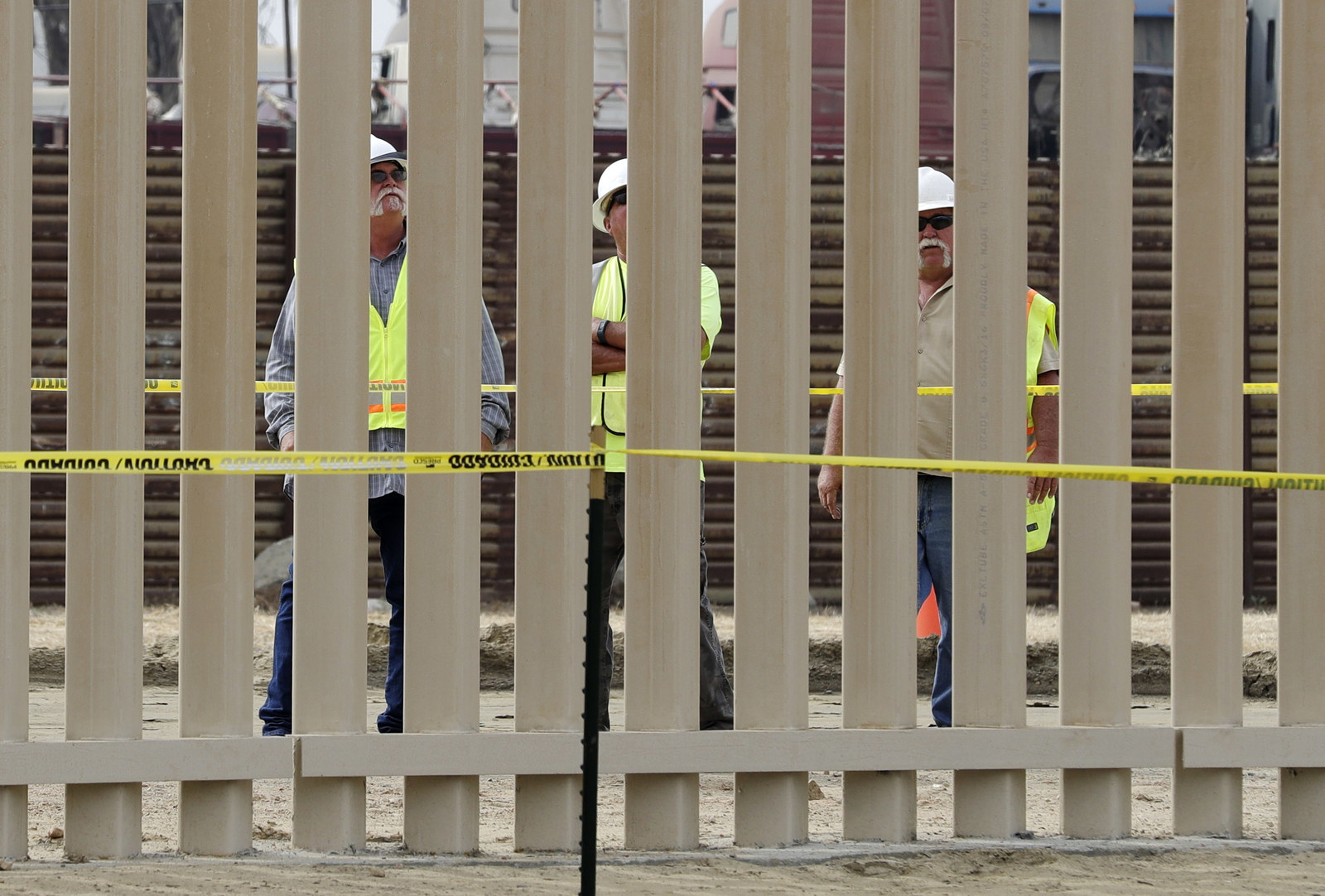 Trump also spoke out against people who said a border wall isn't necessary.
"For those people, if you don't have a wall system, we're not going to have a country. They have the cartels, fighting the cartels," Trump said. "Nobody ever fought them like we fight them. We fight them hard. It would be bedlam, I imagine."
The president also took the opportunity to speak out against California's so-called sanctuary laws and politicians who have pushed back against the administration's aggressive immigration policies.
He said Gov. Jerry Brown was a "nice guy" but hasn't done a good job running California.
"Gov. Brown has done a terrible job running the state of California. Highest taxes in the United States. Sanctuary cities where criminals are living in the sanctuary city," Trump said.
Brown responded to Trump's comments by thanking him for the "shout-out." California, Brown noted, is the US's most prosperous state.
Trump also mentioned Oakland Mayor Libby Schaaf, who has been criticized by the administration for warning people in her community of upcoming ICE raids in February on Twitter.

"The mayor of Oakland goes out and notifies when ICE is going in to pick them up, and many of them were criminals with criminal records and very dangerous people," Trump said.
Trump later said sanctuary cities protected a "horrible group of people."
"In many cases criminals," Trump said. "And what happened, as an example, in Oakland was a disgrace to our nation. And we just can't let that happen."

The president was also met with supporters and protesters on the US side of the border.

Protesters spoke out against Trump's border wall and US Customs and Border Protection agents. Authorities separated people who were there to support Trump from those who came out to voice their discontent.