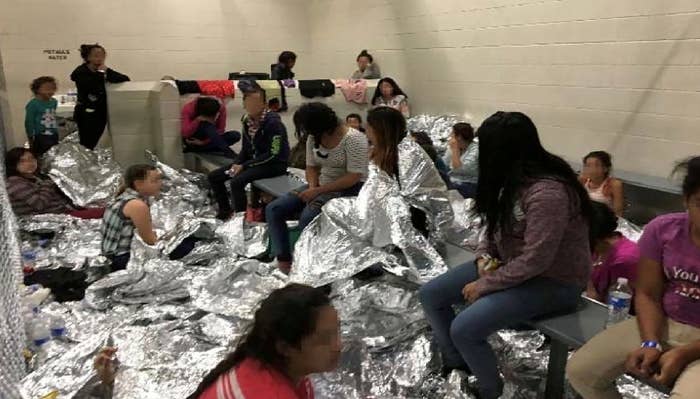 The Trump administration on Wednesday announced plans to roll out a new rule that would allow it to detain undocumented children and their parents indefinitely — a move that will most likely be challenged in court.
The yet-to-be-published regulation seeks to replace a 1997 court settlement known as the Flores agreement that limits government detention of children to 20 days. The agreement initially applied only to unaccompanied minors, but in 2015 a federal judge ruled it also extended to children who arrived to the US with their parents, thus applying the 20-day limit to families with children.
The new rule is expected to be published this week in the Federal Register and would take effect 60 days later, though immigration officials expect it will be challenged in court.

If the announced final rule is implemented, it will likely result in thousands of families being detained while their immigration cases play out. The ever-increasing immigration court backlog means these immigrant families could be held for months or even years.
The Trump administration has blamed the Flores settlement for the high numbers of immigrant families arriving at the US–Mexico border, saying it's a pull factor for the thousands of mostly Central Americans who believe they will be released from US custody if they travel with a child. Being able to detain children with their parents while their immigration cases are adjudicated would eliminate the incentive, the administration has said.
"This single ruling has substantially caused and continued to fuel the current family unit crisis and the unprecedented flow of Central American families and minors illegally crossing our border," said Kevin K. McAleenan, acting secretary of the Department of Homeland Security. "The new rule closes the legal loophole that arose from the reinterpretation of Flores.
"All children in the government's care will be treated with dignity, respect, and special concern in conjunction with American values and faithful to the intent of the original settlement," McAleenan said at a press conference Wednesday morning.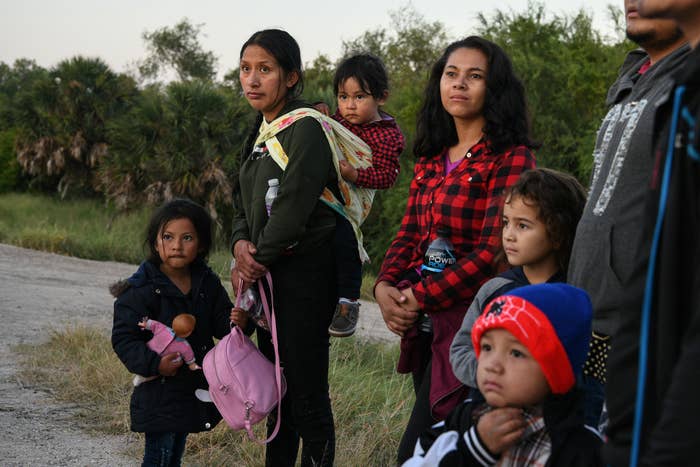 Once the final version of the rule has been published, attorneys for plaintiffs in the Flores case, which led to the agreement dictating the conditions immigrant children can be held under, will have 45 days to file a legal challenge if they believe the regulation isn't consistent with the terms of the settlement agreement. The regulation would need to be approved by US District Judge Dolly Gee, who oversaw the settlement agreement.
The Flores settlement agreement says the government has 20 days to transfer immigrant children, including those with parents, to state-licensed facilities. But because states don't detain families, they don't have licensing procedures for facilities that would hold children and parents. As a result, the government can only hold families for 20 days before releasing them.
According to a proposed regulation of this rule published in 2018, it would let the government circumvent this by allowing it to license its own facilities, giving the Trump administration the ability to hold immigrant families indefinitely. The proposed rule would allow the government to set its own standards for the conditions in which it holds families, though the administration said they would effectively be the same as the standards required of state governments. The proposed new rule says the US would provide an unknown third party to oversee a facility's compliance with standards.
Immigrant advocates have cast doubt on the ability of the Department of Homeland Security, its agencies, and the Department of Health and Human Services to properly care for immigrant children and adults in their custody. Since September 2018, five children have died while in federal custody, and two shortly after being released.
Jess Morales Rocketto, chair of Families Belong Together, said there was no way the public could trust that the administration is capable of regulating itself, having let children die under its watch and having argued that kids don't need basic necessities like soap and toothbrushes.

"This rule will separate more families and traumatize countless others in the process," Rocketto said in a statement. "The government needs to reunite families immediately, not expand the number of parents and children they jail with limited food, beds, toilets, or access to medical attention."
Denise Bell, researcher for refugee and migrant rights with Amnesty International USA, said the new regulations were extraordinarily cruel.
"It is beyond logic and humanity to attempt to keep children locked up for as long as possible, especially when we know that this subjects them to trauma and extreme distress," Bell said in a statement.

Internal watchdog reports have also found that federal agencies have been holding immigrants in dirty, dangerous, and overcrowded conditions. One report that resulted from a surprise visit to Border Patrol facilities in Texas found that people were held in overcrowded, standing-room-only cells.
Another DHS Office of Inspector General report said adults and minors had no access to showers. Many adults were only fed bologna sandwiches, and detainees were seen banging on cell windows — pressing notes to the windows that detailed their time in custody.