The Faces Of Trump's Hated "Chain Migration" Include These Job Creators
Chain migration is the Trump administration's newest battle on the immigration front.
Rafael never imagined he'd employ 10 people at his landscaping business when he crossed the US border undetected in 2003.
Victoria Hawach, an immigrant who was just 2 years old when her father brought her to the United States, runs a Lebanese catering business in Pennsylvania that employs 10 part-timers.
Reza Chowdhury, one of the first in his family to be born in the United States and has relatives in the US because his father convinced others to follow him, estimates he's created about 100 jobs through his startup business and tech blog.
All three and their families are examples of what Donald Trump has derisively called chain migration — the practice of immigrants bringing relatives legally into the US under the country's family reunification policies. In calling for an end to chain migration, Trump recently linked it to a terrorist attack in the New York City subway, the perpetrator of which had been brought into the country by a relative in 2011.
But immigration experts say Rafael, Hawach, and Chowdhury are far better examples of the impact of family reunification.
"I hope this isn't something that's taken away, because it's hard for a lot of families as it is to be reunited or get a green card," Rafael told BuzzFeed News. "It wouldn't be fair because immigrants have demonstrated that we can get ahead. Look at me now, some 10 to 12 families depend on my business, so it's not fair to say we come here to harm this country."
Rafael, who asked to be identified by a pseudonym because he's in the process of fixing his wife's legal status and fears retaliation, was $9,000 in debt when he first arrived, between smuggling fees and what he'd paid for a used car. In 2009, he became a legal US resident through his mother, who had a green card and had petitioned for him to immigrate lawfully in 1994. For some, like Rafael, it's possible to fix their immigration status even after coming here illegally through a family member. Others get travel documents like a visa before coming to the US.
Trump has urged an end to such programs, in favor of so-called merit-based immigration that would consider an applicant's education and job skills before allowing them to enter the US. As recently as Friday, he linked their elimination to any extension of the DACA exemption that allows immigrants brought here as children to remain in the United States.
In fiscal year 2017, US Citizenship and Immigration Services approved about 1 million family-based visas and received 1.5 million applications.

The Dec. 11 incident in which a man detonated an improvised explosive device inside a New York City subway station became the latest rallying cry for ending family-based or chain migration. The suspect, Akayed Ullah, entered the US with a family immigrant visa in 2011.
"The suspect is a lawful permanent resident from Bangladesh who benefited from extended family chain migration," said Tyler Houlton, a spokesperson for the Department of Homeland Security.
Trump focused on the attack and the way Ullah entered the country in his Dec. 16 weekly address.
"This week a terrorist exploded a pipe bomb on a busy subway passage during rush hour in New York City, injuring innocent Americans. This individual arrived through chain migration," Trump said. "In October, another terrorist drove a truck into pedestrians and cyclists in New York City, killing eight people and wounding many others. That individual came through a visa lottery."
Last week in a conference call with reporters, senior administration officials pointed to the 58,766 known or suspected undocumented immigrants in the custody of the Department of Justice in the last quarter of 2017 to reiterate a call for Trump's border wall, increased interior enforcement, and an end to family-based immigration.
"We need all of it, including the border wall, including the end of the diversity visa lottery, chain migration," one senior official said. "A lot of this contributes to the number of illegal immigrants in prison. Once we get that under control you'll see the numbers drop drastically."
But the officials were unable to say how many of those immigrants now in federal prison in the US had gained admission through chain migration.
Immigration advocates say they aren't surprised that Trump officials, eager to cut back on legal and illegal immigration, would try to link family reunification to a terrorist attack. Trump did the same two months ago when it was discovered that the suspect in an Oct. 31 attack had entered the US through the diversity visa lottery, which takes applications from residents of countries that send few immigrants to the US.
"The administration is preying on people's emotions to advocate for policies that undermine Americans and their families," Ali Noorani, the executive director of the National Immigration Forum, told BuzzFeed News.
The White House started with cracking down on the undocumented community and has expanded its efforts to take on legal immigration, Noorani said.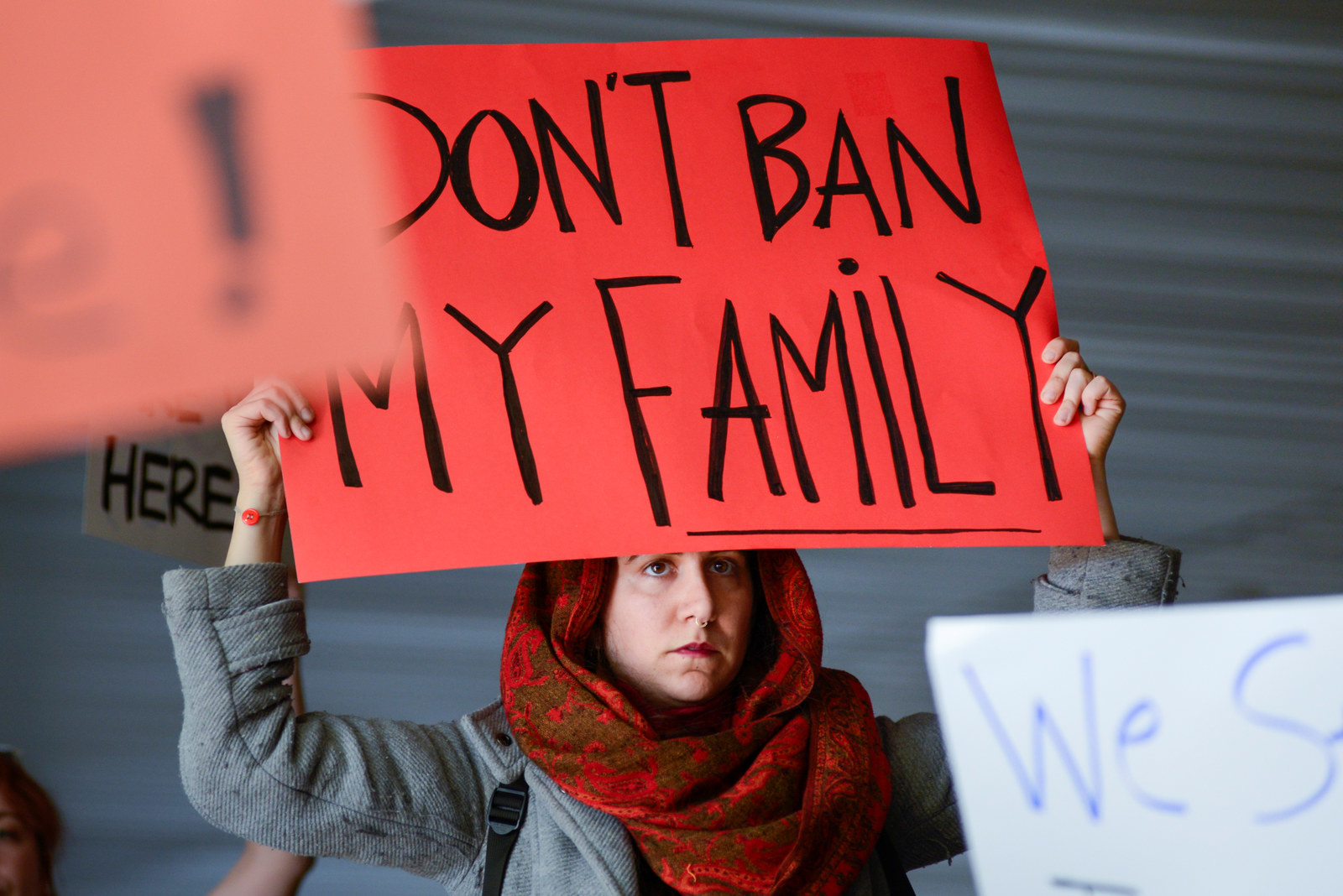 "Increasing immigration enforcement on the undocumented is one thing," Noorani said. "But to angle to have the opportunity to decrease legal immigration is the holy grail of restrictionists."

While there is no legal definition for chain migration, the White House in a statement said it allows too many unskilled workers to enter the country, puts downward pressure on wages, and increases the deficit.
"Chain migration also undermines national security, by failing to establish merit-based criteria for evaluating entrants," the White House said. "Instead, familial relations are all that is required to obtain a green card and, in turn, become a voting US citizen within a short period of time, with access to federal welfare and government benefits."
Noorani said the White House claims were easily disproved. He cited an Urban Land Institute analysis that found that like so many parts of our economy, immigrant families helped drive the post-recession housing market recovery. Another study by the Ewing Marion Kauffman Foundation found that immigrant entrepreneurs started 28.5% of new businesses in the US in 2014, more than double the 13.3% they started in 1997.
Hawach, who came from Lebanon as a toddler, is one of those immigrant entrepreneurs. She runs her Lebanese catering business, Sumac Catering, in Easton, Pennsylvania.
"When I was young and my family would eat hummus nobody knew what it was, people would make fun of us," Hawach told BuzzFeed News. "Now people ask me for Lebanese food we don't even know how to make. It's funny how what was before odd and taboo is now something everybody wants."
Hawach's father was the first to come from Lebanon to the United States in 1978 through a long chain of family members. His sister married a man who was sponsored by his brother when he immigrated. Hawach's aunt then sponsored her father who then had Hawach and her mother join him.
At the time, the family was fleeing the Lebanese Civil War. They settled in Easton, which had a significant Lebanese population and made it so she never felt like an outsider growing up, Hawach said.
These days she faces an internal struggle when she considers the national discussion on chain migration, because she mostly thinks the US should shift to a merit-based system and not one that relies on family ties.
"I can't say I'm against it, because I'm not and I'm a product of it, but at the same time I don't think someone should automatically have the right to come over just because they have a sister or brother here," Hawach said. "It was the case for my family, my dad had no qualifications to come here, no college education. That was a different time, that was so long ago, 38 years."
Hawach, who said she cries when she hears the national anthem and loves the US, said that what concerns her is how easy it is for someone like the suspected subway bomber to be radicalized online.
"People can come here totally normal, then be on the Internet for hours and become radicalized," Hawach said. "Immigrants at the time my parents came here weren't as worldly, they just wanted to come here and work."
Alma Rosa Nieto, a Southern California–based immigration attorney, said chain migration is only the latest Trump administration attack on immigrants in general, whether they are undocumented or have legal status.
"Everything the administration has done in terms of immigration since January 2017 has been restrictive," Nieto told BuzzFeed News. "The standards are being tightened with the excuse of national security."
Nieto, who has been an immigration lawyer for 32 years, said her clients have been experiencing delays in visa applications and immigration benefits. Wait times for visas are already years-long.
If you're from Mexico and are trying to bring over a son or daughter who is single and over 21, the wait is 21 to 30 years — a number dictated by the large number of applications, Nieto said. For other parts of the world, the wait can range from 6 to 13 years.
"Trump is making a big deal of chain migration as though it's a cookie-cutter process where the next day someone can bring their grandmother, their child, or their grandchild," Nieto said. "I have clients tearing up in my office telling me their stories. They can't sleep. They're afraid in their own homes. They feel hopeless right now."
The immigration system is in need of repair, Nieto said, but that doesn't include shutting off pathways for legal immigration.
"It needs to be modified to meet the needs of the country, unifying families sooner rather than later," Nieto said. "These changes should not be based on fear and hate because these are people who are very similar to the immigrants who founded this country, people with a desire to work and improve the lives they touch."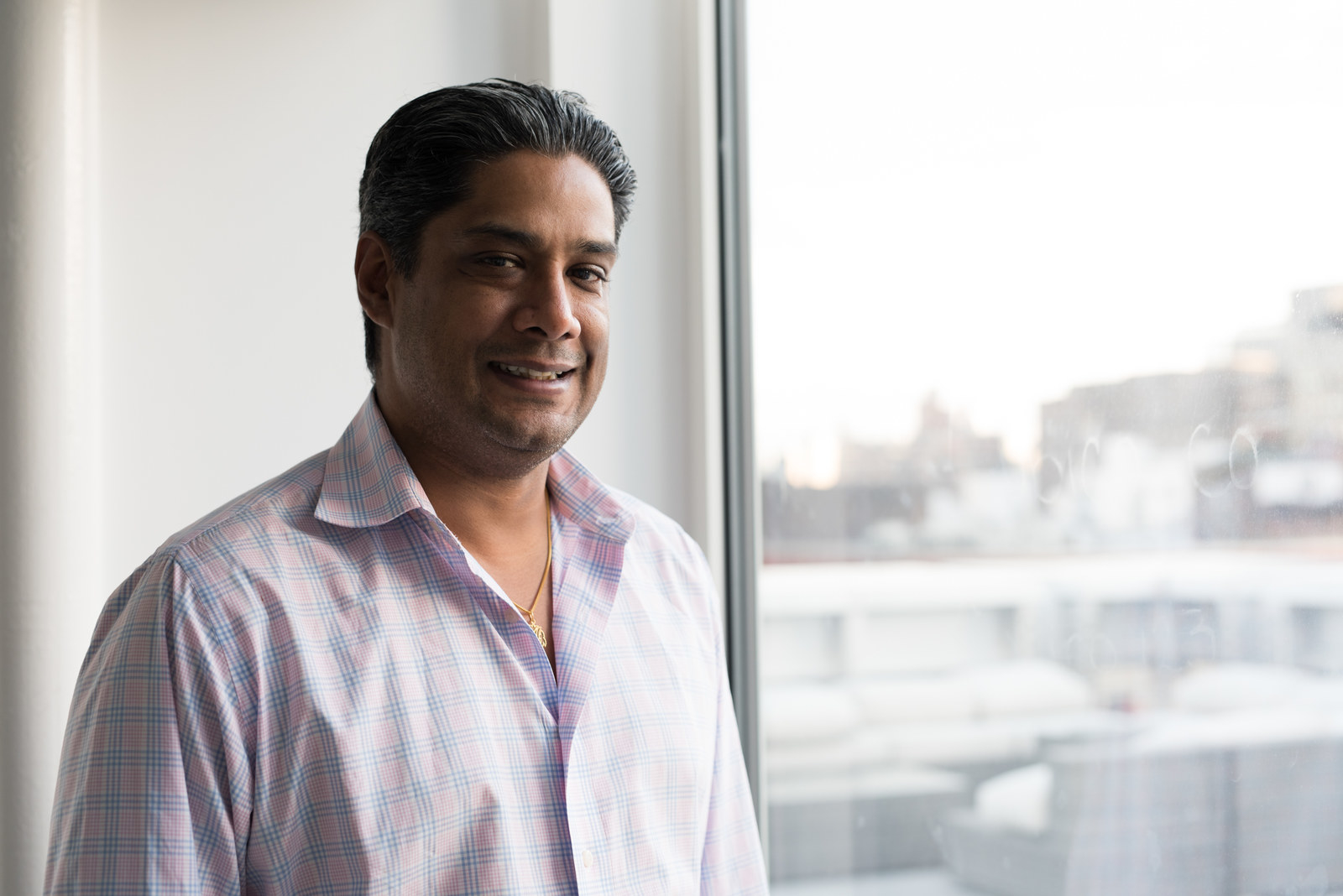 Chowdhury, founder of New York Startup Lab, which helps nontechnical companies set up websites and software, and CEO of tech blog AlleyWatch, said his father was the first in his family to come to the US shortly after the war in Bangladesh with hopes of becoming a doctor in the US.

Chowdhury's father then petitioned for members of his family to immigrate.
"He wanted to give his extended family the benefits of the US education system," Chowdhury told BuzzFeed News. "He told them, 'I'll sponsor you to come here but you have to go to school so you can build a life for your family in the US.'"
Chowdhury said it was narrow-minded to try to end family-based migration, especially because of perceived strains on the economy. He recalled that his father had to sign a financial affidavit stating he would become financially responsible should his extended family fall on hard times.
"They'd stay with my family, find jobs and move on. One of my cousins went on to work at Goldman Sachs and the other is an engineer," Chowdhury said. "I don't understand why they want to stop people who have a support network here. If they want to get rid of immigration, period, they should just say that."
Trying to stop immigrant families from reuniting in the US because of a few who commit crimes is not the answer, Chowdhury said.
"Blaming an entire group of people for the actions of a few bad apples is misguided and brainwashed," Chowdhury said. "It's not what this country was built on. This is a nation of immigrants."
For now Rafael, the landscaper, hopes he can fix his wife's legal status before any potential changes take place.
"You just have to have faith that our current situation will improve," Rafael said.