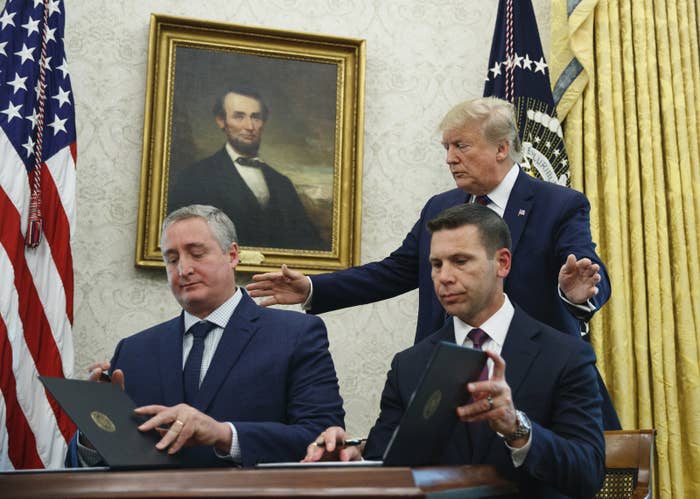 The US and Guatemala signed a "safe third country" agreement Friday that would require asylum-seekers traveling through the Central American country to first seek protection there, the White House said, a deal that could dramatically limit asylum eligibility in the US to thousands of people.

The details of the agreement were not immediately released, but under the designation, thousands of asylum-seekers who travel through Guatemala, which shares a border with Mexico, from countries such as Honduras and El Salvador could be required to apply for asylum there before being able to do so in the US.
Speaking alongside President Donald Trump in the Oval Office on Friday, acting Department of Homeland Security Secretary Kevin McAleenan told reporters that if asylum-seekers "arrive in the US not having availed themselves of that opportunity, they will be returned to Guatemala."
The agreement comes after Trump threatened Guatemala with tariffs after backing away from discussions on the designation, and Guatemala's high court said President Jimmy Morales couldn't sign a safe third country agreement without prior approval from its Congress. It was unclear if Friday's agreement would pass legal muster.
On a call with reporters, McAleenan said the agreement would not go into effect immediately because there needed to be time for both governments to ratify and recognize the agreement, but "should be up and running" in August. The agreement would make asylum-seekers who traveled through Guatemala but did not apply for refuge there "not eligible" to claim protection in the US.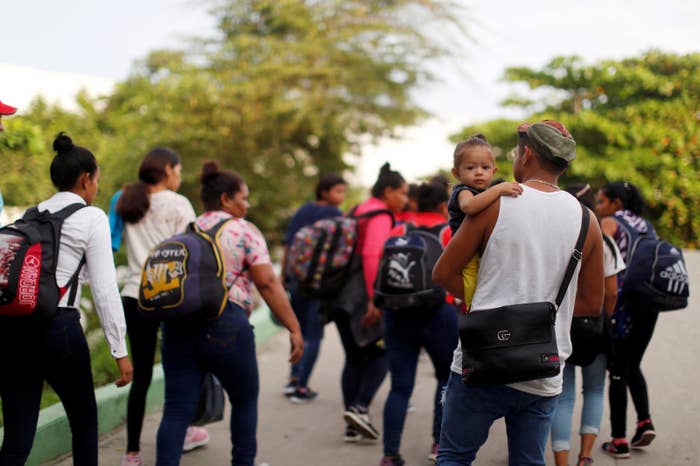 But officials in the Guatemalan government rejected the idea that the agreement between the two countries was a "safe third country" agreement. Hours after the White House said he had signed such an agreement, Guatemala's government released a video with its interior minister rejecting that very claim.

"I think it's very important that we clear things up once and for all," said Guatemala Interior Minister Enrique Degenhart, who signed the agreement in the Oval Office. "This is not a 'safe third country' agreement like it's been interpreted. This is an agreement that has different characteristics and special characteristics."
A statement from the Guatemalan government said that on the topic of migration, both countries agreed to work together on a plan that would be applied to people from El Salvador and Honduras. However, the statement was vague about what immigrants from those two countries would be subjected to and made no mention of asylum.
Refugees International, an immigration advocacy group, called the reported agreement "very alarming" and said it would put people in "grave danger."
"Guatemala is in no way safe for refugees and asylum-seekers, and all the strong-arming in the world won't make it so," said Eric Schwartz, the organization's president.
"This agreement also violates US law and will put some of the most vulnerable people in Central America in grave danger. At the moment, it is not clear exactly what arrangement has been reached in light of the Guatemalan Constitutional Court's provisional decision against a third country agreement. But the president's statements on this are of the deepest concern. Such an arrangement would make a mockery of the notion that those fleeing persecution in Central America have any recourse."
A DHS official told BuzzFeed News that Guatemala does not have capacity to offer safety to the volume of asylum-seekers who will be requesting protection there under the agreement.
"The US is shirking its duty to protect refugees," the official said.

The Guatemalan asylum system barely exists, one US asylum officer told BuzzFeed News, and will not be able to protect the tens of thousands of people seeking protection.
"The government can't even protect its own people as evidenced by the tens of thousands of Guatemalans who seek asylum in the US each year," the asylum officer said.
"The idea that Guatemala has adequate asylum processes in place is an extreme stretch, to say the least," another DHS official told BuzzFeed News. "Once again this administration is showing its total disregard of real, tangible human lives that will be harmed and lost as a result. An extremely saddening development."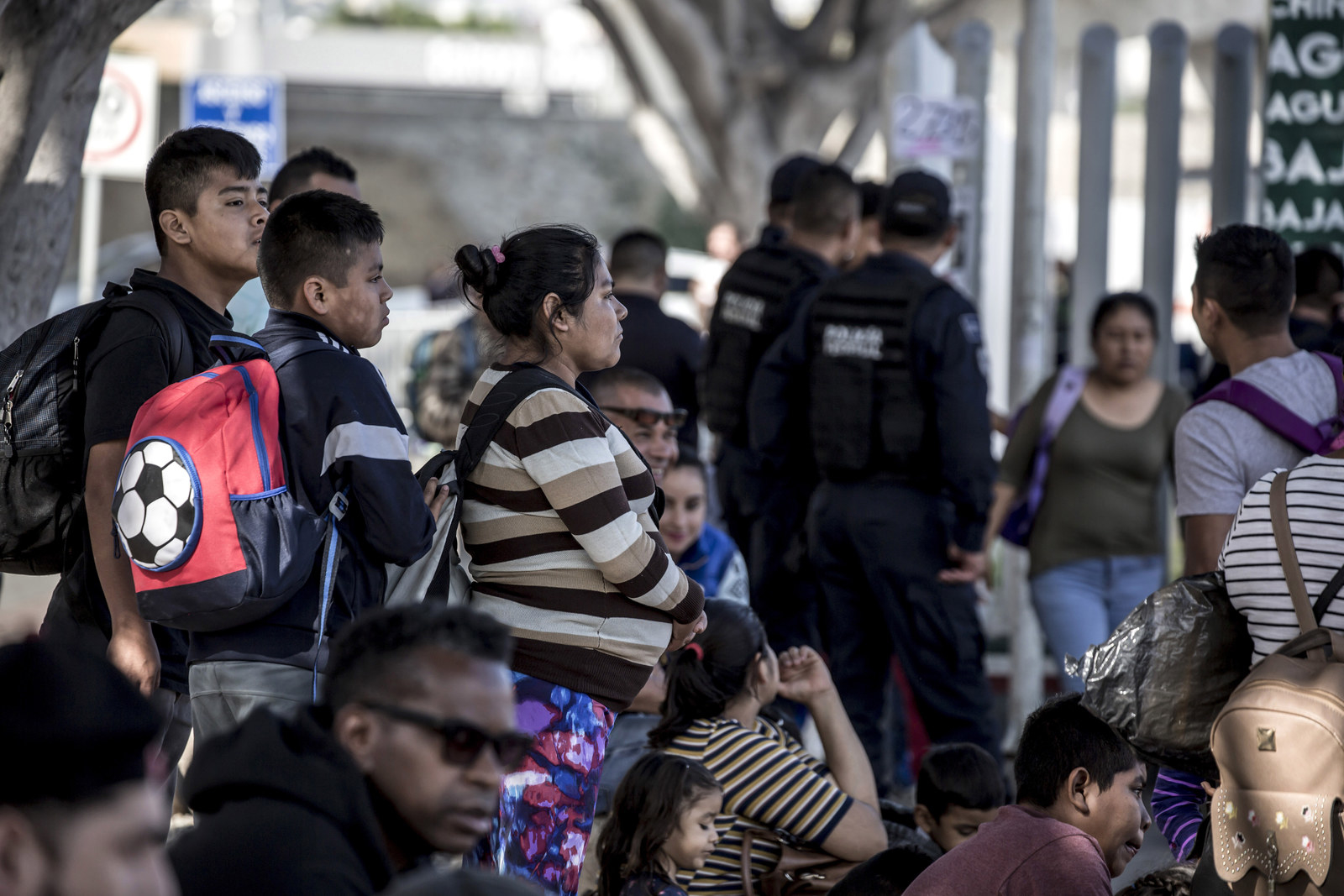 Guatemala is one of the poorest countries in the Western Hemisphere and has the sixth highest rate of malnutrition in the world. Nearly half of the country suffers from chronic malnutrition, with the prevalence reaching about 70% in some indigenous areas of Guatemala, according to a 2018 report from USAID.
The country has struggled with violence but has seen a drop in murders in recent years, with a homicide rate of 22.4 per 100,000 people. By comparison, the US had a homicide rate of 5.3 per 100,000 people.
A recent United Nations report also found that about 98% of crimes in Guatemala went unpunished in 2018.
Guatemalans make up the majority of immigrants apprehended at the US border. Since October, the start of the fiscal year, about 236,000 people from Guatemala have been apprehended by Border Patrol.
The US has previously only had a safe third country agreement with Canada, an accord signed in 2002 that went into effect in 2004. That agreement has exceptions: unaccompanied minors, people who have immediate family in Canada who meet certain qualifications, petitioners with a valid Canadian visa, people with a work or study permit, and those who have been charged with a crime that could subject them to the death penalty in the US or a third country.
The agreement also doesn't apply to people seeking asylum who enter Canada illegally or between ports of entry.
The Trump administration has floated the idea of a safe third country agreement with Mexico. Last year, after a caravan of Central American migrants was making its way toward the US border, now-former Homeland Security secretary Kirstjen Nielsen said her agency "encourages persons with asylum or other similar claims to seek protections in the first safe country they enter, including Mexico."
Even after discussions between the US and Mexico over such an accord, the Mexican government rejected the proposal.