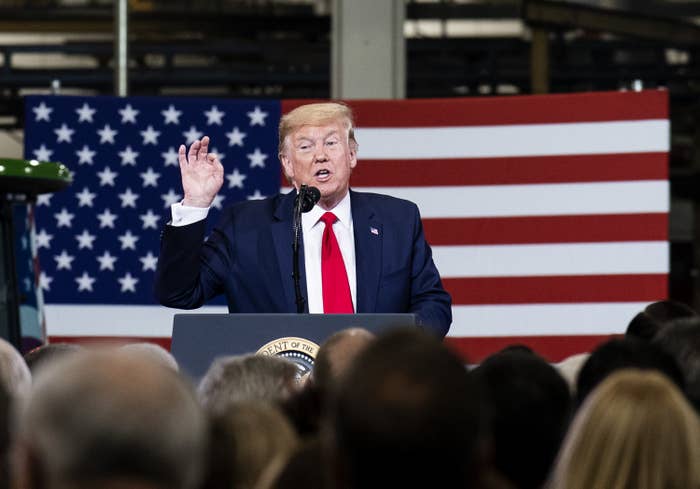 The Trump administration on Friday imposed immigration restrictions on six additional countries, citing security concerns.
Immigrant visas were barred for Nigeria, Kyrgyzstan, Myanmar, and Eritrea, while diversity visas, a random process that awards green cards to countries with low immigration to the US, were suspended for Sudan and Tanzania.
Nonimmigrant visas were not affected, and previously issued visas will remain valid.
Trump was expected to sign a presidential proclamation Friday for restrictions to go into effect Feb. 22. Officials said they estimate nearly 12,400 visa applicants could be impacted by the travel restrictions.
A Department of Homeland Security official said the six countries failed to meet minimal security and information-sharing standards set by the Trump administration.
The restrictions are "the result of these countries' unwillingness or inability to adhere to certain baseline identity management, information-sharing, and national security and public safety criteria that were established by the department in 2017 at the president's request," the official said on a call with reporters.
It's the latest move by President Trump to reduce immigration — a top campaign promise — as he pushes forward on reelection efforts.
The announcement also comes days after the three-year anniversary of Trump's original controversial travel ban restricting travel from seven Muslim-majority countries, also known as the Muslim ban. It had been a cornerstone of Trump's election campaign, during which he proposed a "total and complete" ban on Muslims entering the US.
A DHS official said the new travel restrictions won't apply to refugees trying to come to the US.

Still, the inclusion of Myanmar on the list was troubling for human rights observers who note thousands of Rohingya Muslims in the country have been forced to flee their homes after being targeted by the government's military. Since August 2017, thousands of Rohingya Muslims in Myanmar have been the target of a deadly crackdown at the hands of the army. The United Nations said the government's attacks, including killings, gang rapes, and torture, were done with "genocidal intent."
BuzzFeed News previously reported on the draft presidential proclamation, which said how after a review conducted by the administration of the "identity management" and security protocols for 200 countries, the Department of Homeland Security recommended Trump place travel restrictions on countries in addition to the seven already on the list — Iran, Libya, North Korea, Somalia, Syria, Venezuela, and Yemen.
"In addition to maintaining the current restrictions, the Secretary recommended restrictions on additional countries that failed to satisfy the baseline criteria, as informed by the outcomes of the new, enhanced methodology," the draft proclamation stated.
Asked why the Trump administration didn't have the same security concerns for visitor visas from the same countries blocked from getting immigrant visas, a DHS official said they focused on immigrants who would be harder to deport from the US.
"Because we have higher confidence these six countries will be able to make improvements in their systems in a reasonable period of time we did not feel it appropriate to impose travel restrictions on all immigrant and non-immigrant visas," the official said. "If we don't see improvements in their practices that eliminate or reduce those vulnerabilities the president could decide to impose additional restrictions."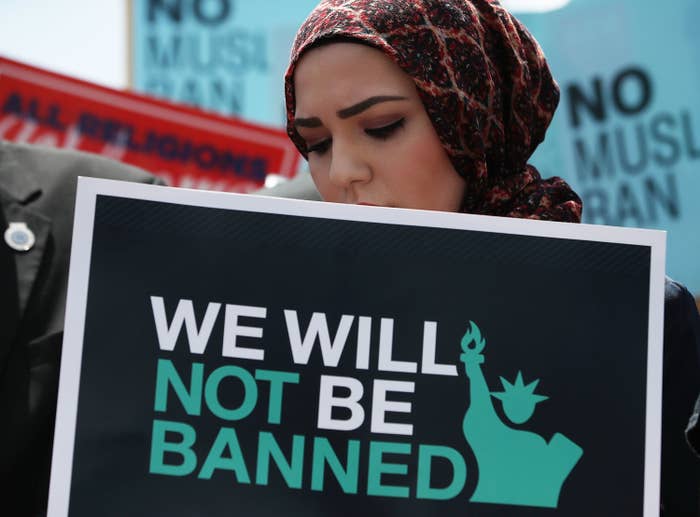 On Monday, as reports continued to emerge that the Trump administration was planning to impose travel restrictions on additional countries, House Speaker Nancy Pelosi said the move would jeopardize the country's ability to fight terrorism at home and abroad.

"President Trump and his administration's continued disdain for our nation's national security and our founding ideals of liberty and justice dishonor our proud immigrant heritage and the diversity that strengthens and enriches our communities," she said in a statement.

Omar Jadwat, director of the ACLU's Immigrants' Rights Project, said Trump's travel ban and restrictions should be ended, not expanded.

"President Trump is doubling down on his signature anti-Muslim policy — and using the ban as a way to put even more of his prejudices into practice by excluding more communities of color," said Jadwat in a statement. "Families, universities, and businesses in the United States are paying an ever-higher price for President Trump's ignorance and racism."

Mariko Hirose, legal director for the International Refugee Assistance Project, called the Trump administration's policies "bigoted" and "heart-breaking" in a statement.
"This dramatic expansion of the ban is simply sadistic," Hirose said. "It will result in more suffering for untold numbers of families who will be prevented from reuniting."
Olga Byrne, director of US immigration for the International Rescue Committee, said the travel ban in all of its forms has needlessly kept families separated by blocking access to tourist, business, and immigration visas.
"There is no evidence that individuals traveling from these countries present higher security risks," Byrne said in a statement.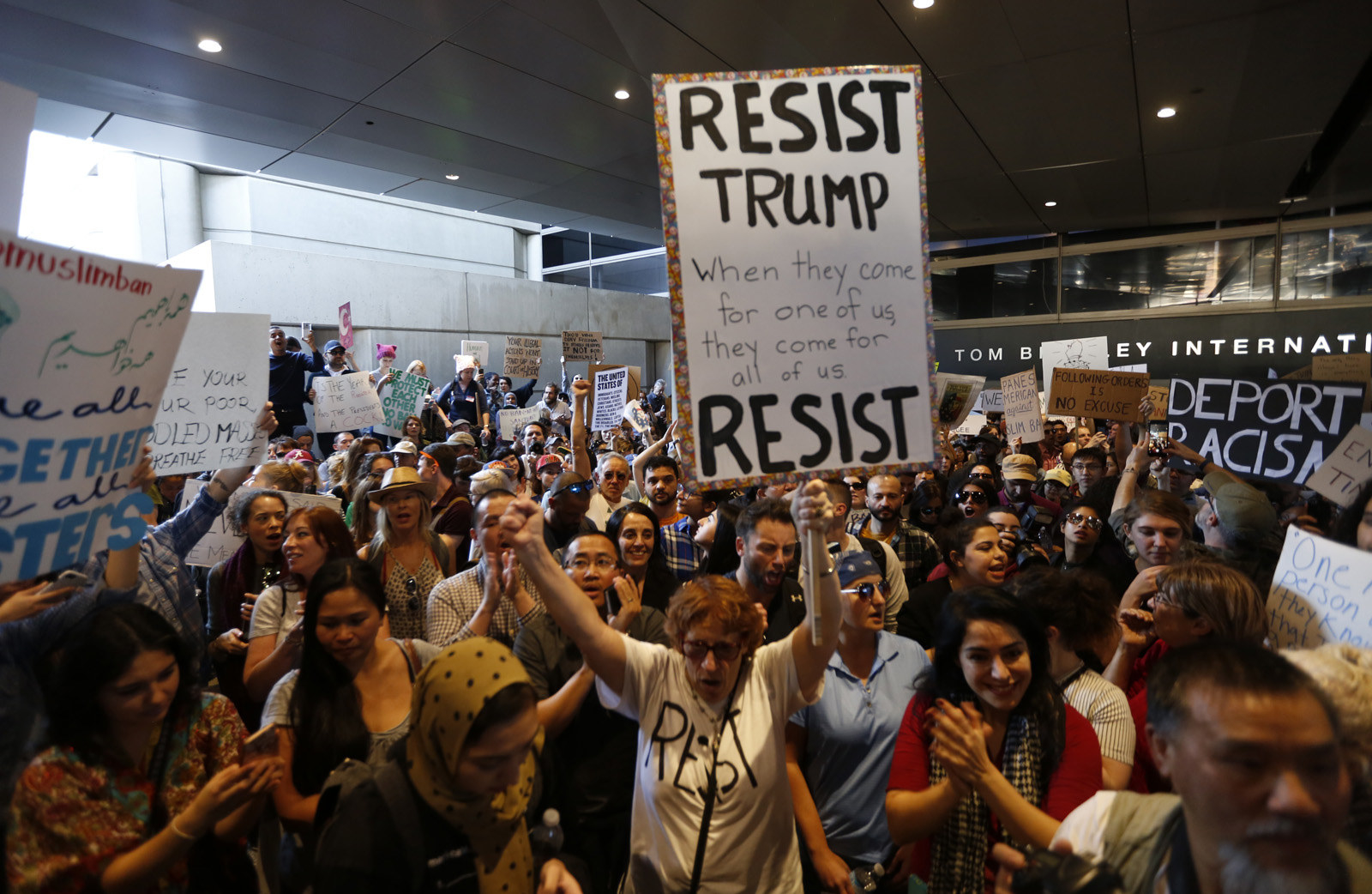 Trump's first iteration of the travel ban, put in place shortly after taking office in January 2017, was met by massive protests before federal courts across the country blocked the order. The countries were Iran, Iraq, Libya, Somalia, Sudan, Syria, and Yemen.
Trump then rolled out another travel ban, this time excluding Iraq from the list, barring immigrants from Iran, Libya, Somalia, Sudan, Syria, and Yemen from entering the US for 90 days, as well as all refugees for 120 days. However, that too was blocked just before taking effect.
The Trump administration then instituted another travel ban that the Supreme Court said was constitutional and allowed to move forward. Initially that ban restricted travel from Chad, Iran, Libya, North Korea, Somalia, Syria, Venezuela, and Yemen. Chad was later taken off the list.
Since Dec. 8, 2017, at least 79,769 visa applications have been subjected to the ban, according to the latest data from the State Department. Of those, 6,333 were issued exceptions and 17,798 were issued waivers.
In 2017, Trump, angered over how many immigrants had received visas to enter the US that year, reportedly said that once Nigerians had seen the country they would never "go back to their huts." During that same Oval Office meeting, Trump also said Afghanistan was a terrorist haven and that people from Haiti "all have AIDS," according to the New York Times.