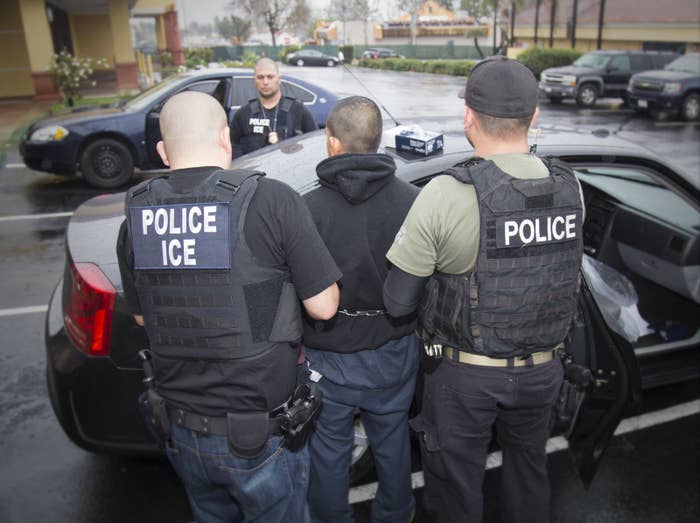 The fear of deportation was never more real for Olga, an undocumented immigrant of 17 years, than it was on Tuesday.

The Department of Homeland Security had just issued two memos that greatly expanded the mandate of federal immigration officials to subject all the estimated 11 million people living in the US illegally to deportation, even if they don't have a criminal record.

The Mexican native, who declined to use her full name out of fear of retribution, runs a jewelry store in Los Angeles with her husband. Olga always believed that if she kept her head down, worked hard, and stayed out of trouble, she would be OK.
"But now the fear — no, dread — is everywhere," Olga told BuzzFeed News.
In addition to laying out new enforcement priorities, the memos from Homeland Security Secretary John F. Kelly called for hiring thousands more immigration agents, starting plans for a US–Mexico border wall, and expediting deportation proceedings — a plan that immigrant rights advocates say lays the foundation for the deportation force President Donald Trump promised on the campaign trail.
"They're not only going after criminals now, they're going after innocent people who have dedicated their lives to their jobs and kids," Olga told BuzzFeed News.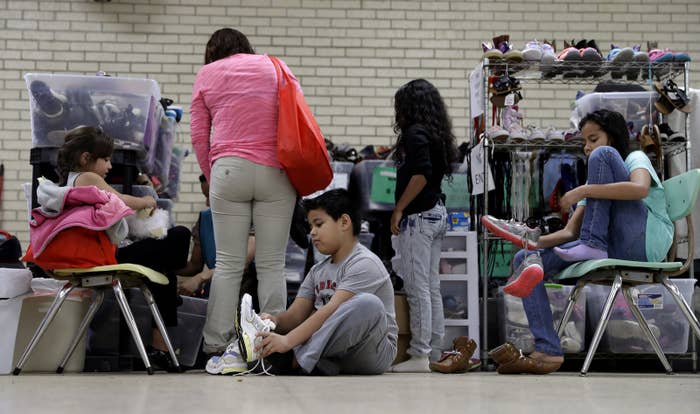 She pointed to the story of a Phoenix mother, Guadalupe Garcia de Rayo, who was deported after an Immigration and Customs Enforcement (ICE) check-in, and the arrest of Daniel Ramirez, who has protection from deportation under the Deferred Action for Childhood Arrivals (DACA) program, for allegedly being a gang member.
The DHS memos did not address how the Trump administration plans to deal with the 750,000 young immigrants like Ramirez, referred to as DREAMers because of the protections sought for them by the DREAM Act. They were shielded from deportation and received work permits under then-President Obama's 2012 executive actions that deprioritized the deportations of undocumented immigrants with no criminal records.
However, the memos give immigration agents the mandate to deport anyone who's in the US illegally, including people who have used a fake Social Security number to work or have been suspected, not convicted, of a crime.
They also expand the "expedited removal" process, which deports immigrants without making their case before a judge. The process was reserved for undocumented immigrants who were within 100 miles of the border and had been in the country for 14 days, but now it can apply to anyone who has been in the US for less than two years.
"In my many years of practicing immigration law I have not seen a mass deportation blueprint like this one," said Marielena Hincapié, executive director of the National Immigration Law Center. "Today's memo offers a guide to allow Trump to enact a mass deportation agenda, which he talked about on the campaign trail, but are even more extreme than his rhetoric."
Federal officials insisted that "mass deportations" were not on the agenda, and said agents in the field would have discretion to carry out their expanded enforcement powers. They also noted that it would take time to implement the policies due to the costs associated with expanding ICE by thousands of agents.
White House press secretary Sean Spicer on Tuesday told reporters that everybody in the US illegally is "subject to removal at any time," but that people with convictions will still be prioritized.
"The message from this White House and the DHS is that those people who are in this country and pose a threat to our public safety or have committed a crime will be the first to go and we will be aggressively making sure that that occurs," Spicer said.
But Jessica Karp Bansal, litigation director for the National Day Laborer Organizing Network, said it's meaningless to say there are priorities but also tell immigration authorities to deport anyone who is undocumented.

"The memo is saying, 'Deport anyone,'" Bansal said. "Now you're considered a criminal if one ICE officer thinks you've done something to break a law."

A series of immigration raids across the US this month that resulted in about 680 arrests also fueled fears of a crackdown. Officials insisted the raids were routine and planned before Trump took office, but Bansal said people who would have previously been left alone under the previous administration, such as those without criminal records, were rounded up.
"A lot of people are saying these were similar to Obama's, but there were many more collateral arrests," Bansal said. "That shows that any time they find someone who overstayed their visa or have never been convicted of any crime, ICE's marching orders are to deport them."
Of the 680 arrested, 25% lacked a criminal conviction, according to the DHS.
Olga, who also teaches catechism at a church, said many of her students asked about the raids and whether their parents would be rounded up. Her 27-year-old son grew angrier the more he heard about the raids.
"I tell my son and my kids not to lose faith, not to get angry," Olga. "Go vote, volunteer, that's how we can fight back against this."
Olga tries to hide her fears from her students and children. Chief among them is what she and her husband will do if they're deported to Mexico after building a life in the US.
"What are we going to do? We invested everything we had in our jewelry store and two houses," Olga said. "We left our country when we were young – I'm 47 and my husband is 53, no one is going to want to hire us."