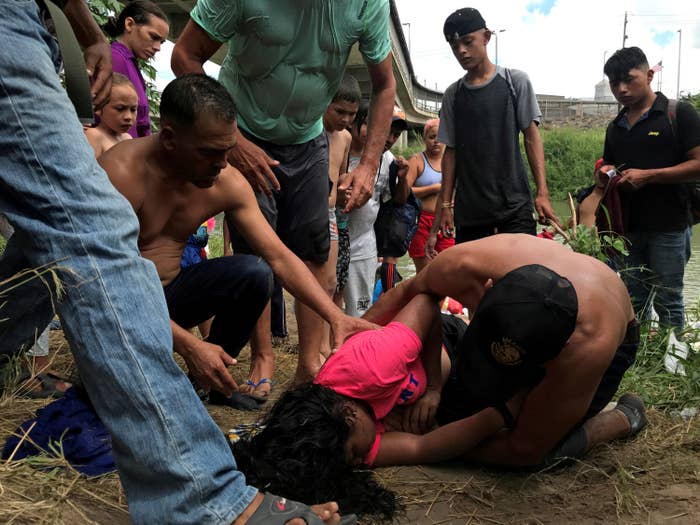 MATAMOROS, Mexico — The surface of the Rio Grande River looked so calm that 17-year-old Breni waded into its banks without concern despite not knowing how to swim. It was only moments later, when she was dragged downstream by the river's powerful undercurrent, that she realized how deceiving the water could be.
The Honduran asylum-seeker was bathing with four other girls in the river that divides the Mexican city of Matamoros and the US city of Brownsville last week when her 14-year-old friend was sucked in by the current. Breni, who declined to give her full name out of safety and privacy concerns, grabbed onto her friend and was also pulled into the river. Witnesses along the river bank, who had immigrated from Cuba, scrambled to rescue the drowning girls, but were unable to reach Breni until it was nearly too late.
"They couldn't get to me and the water sucked me in," Breni told BuzzFeed News. "All I could see was water before I went under and then everything went black."
Her near-drowning in the same waters where a father and his two-year-old daughter died just months ago highlights the continued danger and conditions asylum-seekers forced to wait in Mexico under the Trump administration's Migrant Protection Protocols (MPP) policy endure.
The tragic picture of the bodies of Óscar Alberto Martínez Ramírez and his 23-month-old daughter Valeria floating in the river lifeless made headlines around the world and cast a spotlight on the dangers of the Rio Grande. In addition to being an obstacle facing immigrants attempting to reach the US, for many asylum-seekers forced to return to Mexico under the Trump administration policy to wait for their US immigration court dates, the river is often the only place they can bathe or wash their clothes.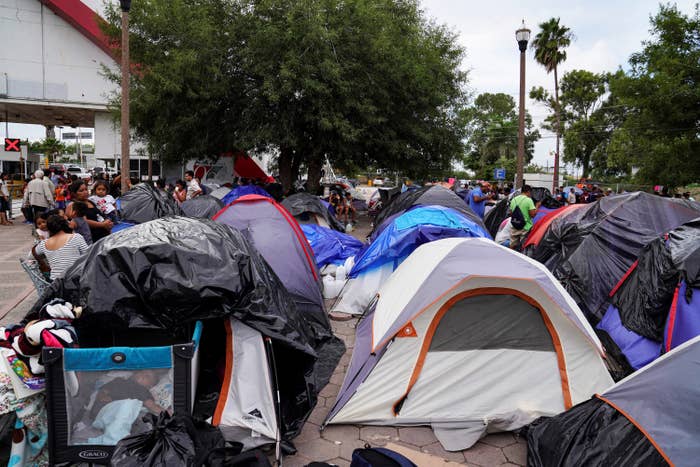 Gaby Zavala, founder of the Asylum Seeker Network of Support, which launches programs to help asylum-seekers at the US-Mexico border, said the drownings, extortions, and violence asylum-seekers endure is a direct result of the Trump administration's "remain in Mexico" policy.
"We're not protecting asylum-seekers or sending them to a safe country," Zavala told BuzzFeed News. "Instead we're forcing people to live in inhumane conditions with no resources from the Mexican or US government. I don't understand how people are not more outraged."
Breni and her father, Salvador, are among the more than 42,000 immigrants the Trump administration has forced to wait in Mexico while their asylum cases are adjudicated in the US, a process which can result in a months-long stay across the border. The father and daughter arrived at the US border in mid-July and were assigned their first court date on Oct. 23, though they will likely be waiting in Mexico months after that.
The pair, who declined to discuss why they fled Honduras, are among the hundreds of people living on the streets of Matamoros. The lucky ones find shelter inside donated tents, while others brave the elements. The growing encampment relies on donated food and supplies from organizations on both sides of the border.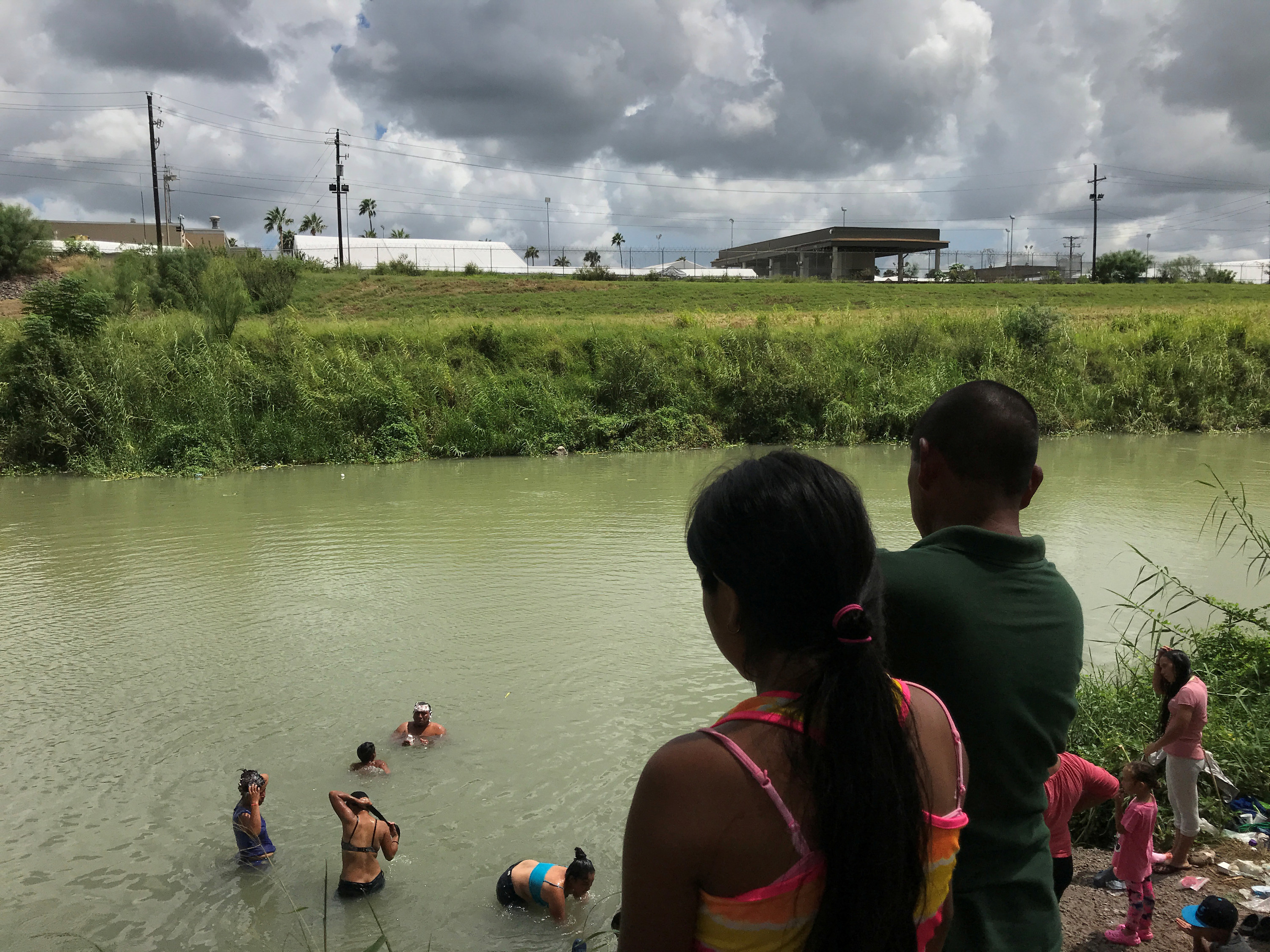 Breni's father had been cooking a meal inside a nearby building where immigrants volunteer to aid asylum-seekers in Matamoros when a girl ran up to him and told him Breni had drowned. The 48-year-old ran to the plaza where onlookers had carried her body and saw the crowd that had formed around her. He doesn't remember much, but images of that moment show him crying and at a loss for what to do.
"I thought she was dead, her body was limp and the light was gone from her eyes," Salvador told BuzzFeed News. "God brought her back to me."
Bystanders administered chest compressions on Breni until an ambulance came and took her listless body to a hospital. Rumors quickly spread that Breni had died, but she later woke up in a hospital bed with a headache and her entire body in pain. She was released Thursday afternoon along with some antibiotics and other medication.
Breni was briefly hospitalized again that night after she fainted. Her father believes doctors released her too soon, but there's not much he can do.
"It's tough because I want my daughter to be okay and I know they didn't give her the attention she deserved," Salvador said. "I wish we didn't have to bathe in the river, but we do it out of necessity. We don't have much here."