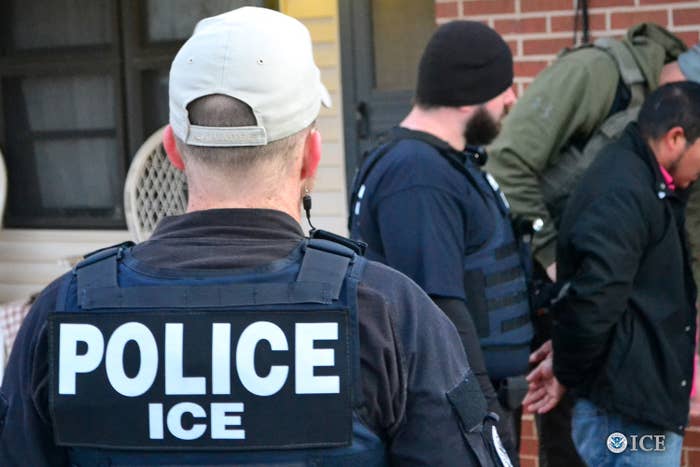 The Trump administration on Monday published the first weekly report of cities that refuse to cooperate with federal immigration authorities and the alleged crimes committed by the undocumented immigrants they had been seeking.
The Immigration and Customs Enforcement (ICE) Declined Detainer Outcome Report was created under one of President Trump's executive orders in an attempt to single out sanctuary jurisdictions.
The report, which covers Jan. 28 to Feb. 3, lists jurisdictions that didn't honor ICE requests to hold undocumented immigrants or notify agents when they are released from custody. In total, the jurisdictions declined 206 detainer requests issued by ICE.
The crimes highlighted in the Department of Homeland Security (DHS) report include drug possession, domestic violence, and DUIs. They also note the undocumented immigrant's nationality.

"When law enforcement agencies fail to honor immigration detainers and release serious criminal offenders, it undermines ICE's ability to protect the public safety and carry out its mission," Acting ICE Director Thomas Homan said in a statement.
ICE's goal, he added, is to build cooperative and respectful relationships with local police.
"We will continue collaborating with them to help ensure that illegal aliens who may pose a threat to our communities are not released onto the streets to potentially harm individuals living within our communities," Homan said.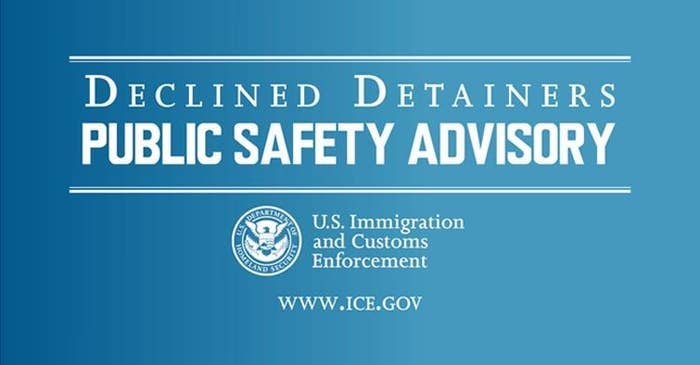 Federal court rulings have found that holding people longer than usual for ICE violated the Fourth Amendment. As a result some local police departments stopped honoring ICE detainers.
Rep. Luis V. Gutiérrez of Illinois said in a statement that the report was an attempt to shame state and local police who don't hold undocumented immigrants without a federal warrant.
"Trump's presidency is based on a number of lies, but one of the most important to Bannon, Trump, and Sessions is to paint all immigrants as killers and rapists," Gutiérrez said. "The reality is that in most cities, the police have found that acting as deportation police makes it harder to keep their cities safe."
The report includes counties with the highest number of declined detainer requests. Clark County, Nevada, had the highest at 51 for the week DHS documented. It was followed by Nassau, New York, at 38, and Cook County, Illinois, at 13.

Officer Michael Rodriguez, a spokesman for the Las Vegas Metropolitan Police, which oversees the jails in Clark County, said ICE's report unfairly portrays the department as a "non-cooperative jurisdiction." His department participates in an ICE program, 287(g), by reviewing inmates' immigration status and notifying ICE if someone in their custody has a detainer, Rodriguez said.
"ICE is notified when a person in our custody has a detainer. Since January 2017, 99 inmates have been released to ICE's custody," Rodriguez said in a statement.
Cara Smith, Cook County Sheriff's chief policy officer, said that in 2011 county officials enacted an ordinance that prohibits police from complying with ICE detainers.
"While the sheriff's office urged the board to consider an exception for detainers involving violent offenses, no such exception was included in the final ordinance that remains in effect today," Smith said in a statement.
DHS also published the reasons why cities and counties declined to honor their requests. Federal officials also note that they are relying on news reports, published policies, and information given to ICE field agents, and that the figures are not comprehensive.