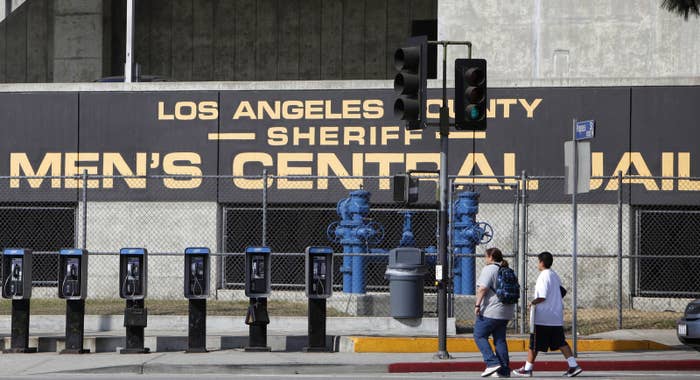 A top Los Angeles County sheriff's official resigned over the weekend after racist and "troubling" emails he sent years ago at another police department were made public.
In a statement, Sheriff Jim McDonnell said he accepted the resignation of his chief of staff, Tom Angel. The emails, sent from his work account at the Burbank Police Department, were first made public by the Los Angeles Times, which obtained them under California's public records law.
"This incident is one that I find deeply troubling," McDonnell said. "Despite the Sheriff's Department's many recent efforts to fortify public trust and enhance internal and external accountability and transparency, this incident reminds us that we and other law enforcement agencies still have work to do."
Angel sent the emails in 2012 and 2013, at a time when he was hired as assistant chief to reform Burbank, California's police department after allegations of officer brutality, racism, and sexual harassment.
"I took my Biology exam last Friday," said one of the emails Angel forwarded. "I was asked to name two things commonly found in cells. Apparently 'Blacks' and 'Mexicans' were NOT the correct answers."
Another email obtained by the L.A. Times with the subject line "How dumb is dumb?" listed 20 reasons "Muslim Terrorists are so quick to commit suicide," including "Towels for hats," "Constant wailing from some idiot in a tower," and "You can't wash off the smell of donkey."
Angel told The Times he didn't mean to embarrass or put anyone one down. He also said it was unfortunate that his work emails could be obtained under California's public records laws.
The resignation comes as three police officers in San Francisco are facing scrutiny after the city's public defenders office made public text messages they sent calling Latinos "beaners" and black people "a pack of wild animals on the loose."
The public defender's office said the messages could affect more than 200 criminal cases.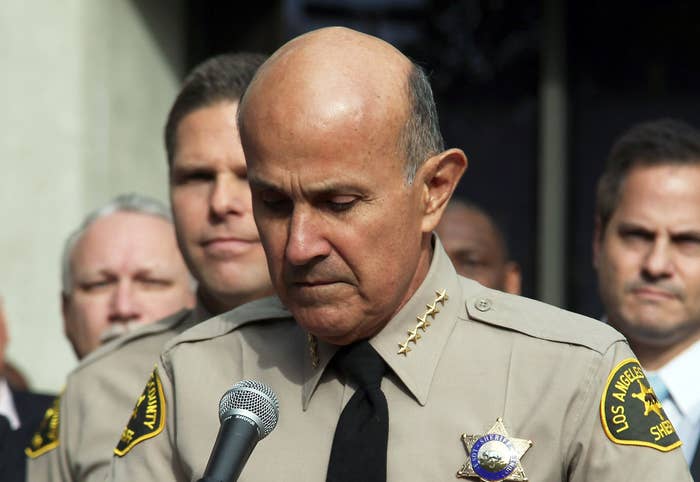 The Los Angeles County Sheriff's Department has been working on reforming itself and its image ever since a series of scandals involving abuse by deputies inside the county's jail system.

In February, former Sheriff Lee Baca pleaded guilty to lying to federal investigators who were investigating corruption and civil rights violations in the nation's largest jail system.

McDonnell said the sheriff's department would use Angel's resignation as a learning opportunity and would be meeting with various constituent groups. He also said officials will examine their training, policies, and systems to ensure cultural and ethnic sensitivity.
Random audits of employee email accounts will also be carried out.