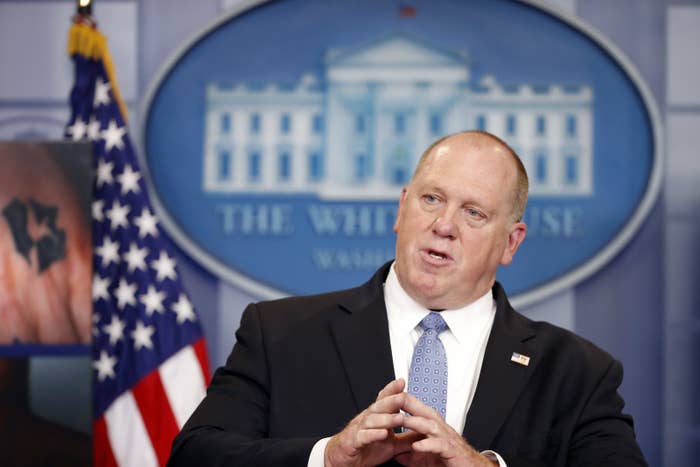 The top immigration officer in the US on Thursday slammed so-called "sanctuary cities" as sending the wrong message to smugglers and immigrants seeking to cross the border illegally.
"Sanctuary cities, that's an alien smuggler's best friend — 'We'll get you to sanctuary city,'" Thomas Homan, acting director of Immigration and Customs Enforcement, said during a White House press briefing. "Sanctuary cities not only endanger public safety, they endanger our officers."
His comments came amid a pushback from mayors in cities like San Francisco, Los Angeles, and Portland, Oregon, after the Trump administration threatened to withhold millions in federal grant money if they don't fully cooperate with federal immigration agents and deportation efforts.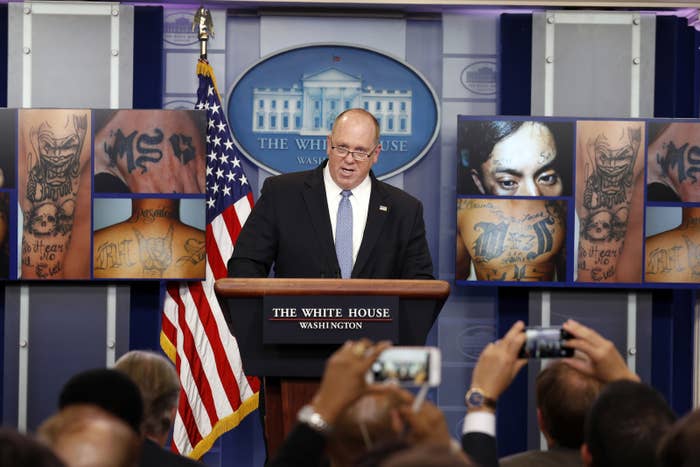 The US, Homan added, needs to stop sending the message to people in Mexico and Central America that if they are able to enter illegally, they'll be left alone so long as they stay low.
"It's not OK to be here," Homan said. "If you're in a sanctuary city, that's where we send additional resources."
One of Trump's executive orders put all of the nation's estimated 11 million undocumented immigrants at high risk of deportation.
Pablo Alvarado, executive director of the National Day Laborer Organizing Network, said Thursday's press conference proves the need for sanctuary cities.
"Like the President, the ICE czar is trying to rule by fear. He wants citizens to be scared of immigrants. He wants immigrants to be frightened by law enforcement," Alvarado said in a statement. "And now he wants mayors and governors to be fearful of federal government recriminations."
Alvarado believes the administration's efforts to "bully" local governments into working with ICE will only embolden jurisdictions into passing sanctuary legislation.
The threat posed by the MS-13 gang also played a prominent role in Homan's comments — a common specter the administration has used to push its crackdown on undocumented immigrants.
"The proliferation of MS-13 remains an ongoing challenge to law enforcement," Homan said. "Sanctuary city policies only make it more difficult, if not impossible, for ICE to remove them."
Despite the Trump administration's emphasis on MS-13 and other gangs, federal data shows that less than 1% of unaccompanied children detained at the border since 2012 have been identified as gang members.

Still, it's often state and local law enforcement that first come into contact with transnational gangs, Homan noted, and working with those agencies is crucial.
"Together, our gang is bigger than theirs," he said.