Tom Selleck Accused Of Stealing Water From Hydrant For His California Ranch
A water district accused the actor, best known for starring in Magnum, P.I., of having a truck steal water from a hydrant and deliver it to his sprawling California ranch. The agency and Selleck reached a tentative settlement Thursday.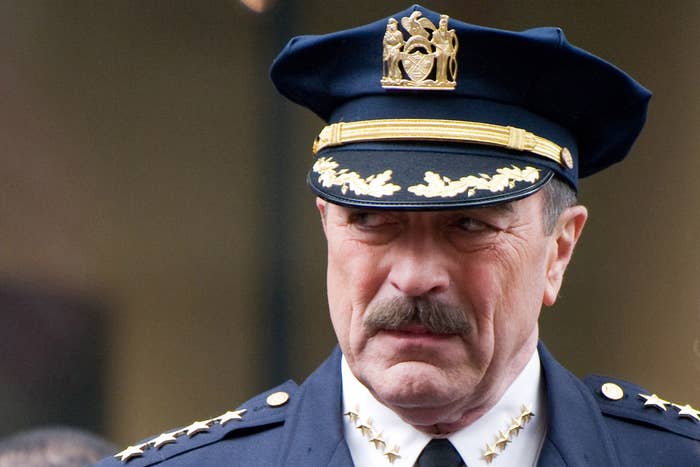 Taking a page out of Tom Selleck's sleuthing days on Magnum, P.I, a water district in drought-ridden California says a private investigator found that the actor has been sending a truck to steal water from a hydrant and deliver it to his 60-acre ranch.
The complaint filed Monday by the Calleguas Municipal Water District says a commercial truck had been stealing water from a hydrant in Thousand Oaks, California, and delivering it to the 70-year-old actor's property, violating regulations.
The lawsuit, which also names the actor's wife, seeks an injunction against the couple and at least $21,700 in damages to pay for the private investigator the water district hired.
On Thursday, Eric Bergh, manager of resources with the Calleguas Municipal Water District, said the agency had reached a tentative settlement with Selleck. He declined to release details of the settlement until the water district board approved it at its meeting next Wednesday.
"Staff recommendation will be to accept," Bergh told BuzzFeed News in an email.
Calls and emails to Selleck's agent were not immediately returned Wednesday.
According to the complaint, the investigator witnessed the truck taking water from the hydrant starting in September 2013, making at least seven trips into and four trips out of Selleck's ranch.
The property is served by a different utility, the Hidden Valley Municipal Water District.
California is currently in its fourth year of extreme drought — making for one of the most severe dry periods on record, with low reservoir storage levels and higher-than-normal anticipated summer temperatures, according to state officials.
The Calleguas Municipal Water District said it sent two cease and desist letters to Selleck in November 2013. However, the investigator said the same truck delivered water to the property the following month.
The same truck was seen taking water from the hydrant four times in March, according to the complaint.
This story was updated with information about a tentative settlement between Selleck and the Calleguas Municipal Water District.