This Woman's Work With Low-Income Latino Parents Got Her A $200,000 Award
Sandra Gutierrez received the James Irvine Foundation Leadership Award and $200,000 for her work empowering Latino parents to be their children's first teachers.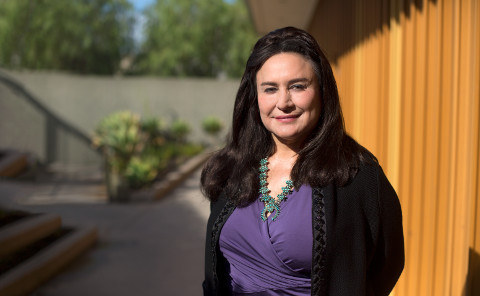 Growing up with immigrant parents who juggled multiple jobs, Sandra Gutierrez saw firsthand how difficult it was for them to navigate their school system and advocate for their children.
Today Gutierrez is founder and national director of L.A.-based Abriendo Puertas/Opening Doors, a program aimed at empowering Latino parents. As a result of her work, she was one of five recipients of the 2015 James Irvine Foundation Leadership Awards, which comes with a $200,000 check to further her work.
"It's a huge honor and responsibility," Gutierrez told BuzzFeed News. "It truly honors the parents in California who each day work so hard so their children will have a better life."
Her training curriculum teaches low-income Latino parents about the their role in early education and how to advocate for their children. Helping parents realize the crucial part they play in their children's and the country's future is one of the program's crucial components.
"They're one of the country's most unsung heroes," Gutierrez said. "The decisions they make each and every day are of great consequence and ultimately shape the next generation of leaders."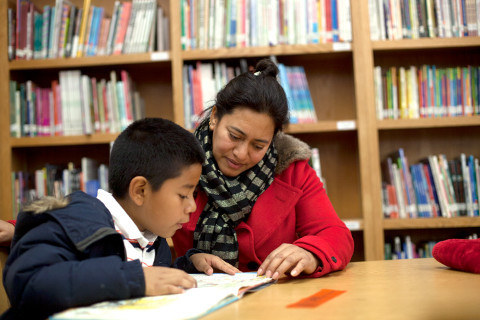 Gutierrez plans on using the award money to expand her organization's efforts to help agricultural families in California.
"The individuals we honor this year are improving the lives of Californians through strategies that are creative, effective and inclusive of California's diverse communities," said Don Howard, president and CEO of the James Irvine Foundation in a statement. "They are listening to the people they serve, working with the community, maximizing every dollar they use, and then sharing what they learn."
Her program is aimed at helping parents with newborns to 5-year-olds. It's been used in 269 cities and Puerto Rico, primarily through early development program Head Start and school districts.
Nationally, 70,000 families have gone through Abriendo Puertas/Opening Doors, Gutierrez said.
Before launching her curriculum, Gutierrez developed a training program for parents in the welfare system.
She's also developed a service organization to help Central American refugees, developed health education programs for the United Farm Workers of America, and led a number of campaigns to promote the benefits of preschool to Latino caregivers.
"It's the wisest investment in the future of this country," Gutierrez said.