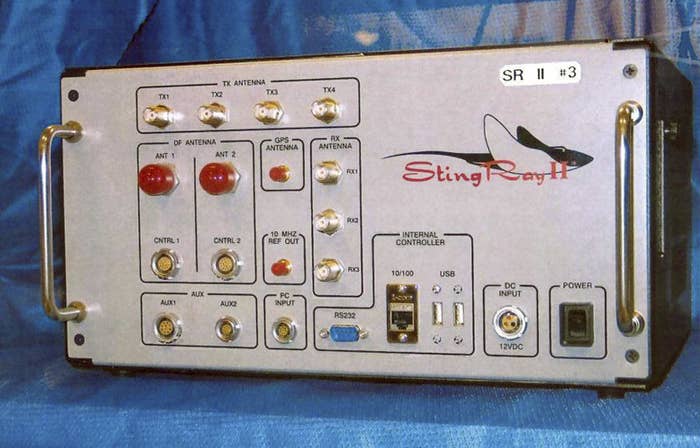 A document obtained by BuzzFeed News shows the US Department of Homeland Security used secretive cell phone–tracking devices nationwide more than 1,800 times from 2013 to 2017.
The information, obtained through a Freedom of Information Act request, shows that Homeland Security Investigations, a major investigative arm of DHS, used what's known as cell-site simulator over-the-air technology 1,885 times from Jan. 1, 2013, to Oct. 11, 2017 throughout the US.
HSI investigates cross-border crimes that include immigration violations, financial fraud, and drug smuggling. DHS bills HSI as being its largest investigative presence outside the United States and having one of the largest international footprints of any US law enforcement agency.
How law enforcement agencies make use of the devices, including how often and under what circumstances, has largely been shrouded in secrecy.
Cell-site simulators pretend to be cell phone towers and trick nearby phones into connecting to them instead of to a legitimate signal. Authorities can use the devices, often referred to as a "Stingray" because of an early model of the cell-site simulator, to track down a suspect if they already have their phone information.
Groups such as the ACLU and Electronic Freedom Foundation say the devices disrupt 911 calls and invade the privacy of everyone who happens to be near the cell-site simulator by collecting metadata from their phones, too.
Dave Maass, a researcher with EFF, said the new 1,885 figure gives some sense of scale for how many times DHS uses the devices. It also leads to more questions.
"It's hard for us to know if that number is surprising or not, they've been so opaque about how cell-site simulators are used," Maass told BuzzFeed News. "I'm curious to know how many times a month they use it, what regions they're mostly deployed in, and if they let local police borrow them."
DHS did not respond to a request for comment.
In 2016, the New York Times reported that the NYPD used the covert devices on at least 1,016 occasions from 2008 to 2015. The US Marshals Service used the surveillance tools nearly 6,000 times throughout the United States, USA Today reported last year, adding that until then Baltimore police had been the most prolific user. That was based on testimony from a detective testified that police had used the device 4,300 times.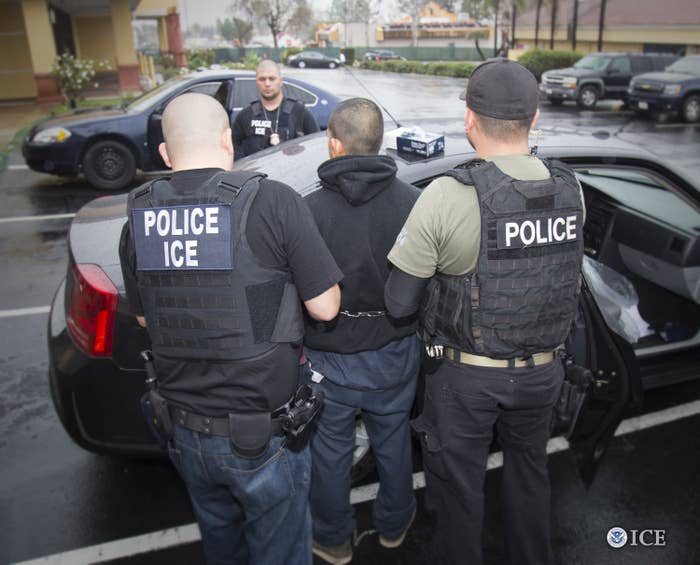 Sen. Ron Wyden recently asked US Immigration and Customs Enforcement for information on the agency's use of the devices after it was determined ICE used a cell-site simulator to arrest an undocumented immigrant. Among the questIons Wyden sought answers to was what steps the agency had taken to limit interference to the phones of people not being investigated.
Thomas Homan, the agency director, in a letter said ICE uses cell-site simulators during criminal investigations and that typically they were used to track a suspect who's proven difficult to arrest or to determine what type of phone a suspect is using in order for investigators to get a subpoena.
ICE agents don't use cell-tower simulators for civil immigration law enforcement, Homan said, but sometimes do work with federal, state, and local agencies as part of task forces that may use the devices.
He didn't say how often ICE's investigative unit or ICE Enforcement and Removal Operations used the devices.
"In all circumstances, devices are always able to dial 911 without any disruption of service," Homan said. "The mobile identifier of non-targeted mobile handsets is verified by the cell-site simulators automatically as a non-target and sent back to the best mobile network. This process is conducted in an amount of time that is not noticeable to the user."
Nathan Freed Wessler, a staff attorney with the ACLU, said that if cell-site simulators are going to be used, even with a search warrant, judges should also be told about the potential impacts to people nearby.
"It affects the suspect, but also nearby bystanders who law enforcement is potentially downloading information from," Wessler told BuzzFeed News. "Judges should have all of this information and be able to appropriately limit law enforcement use of these devices to try and minimize privacy impacts."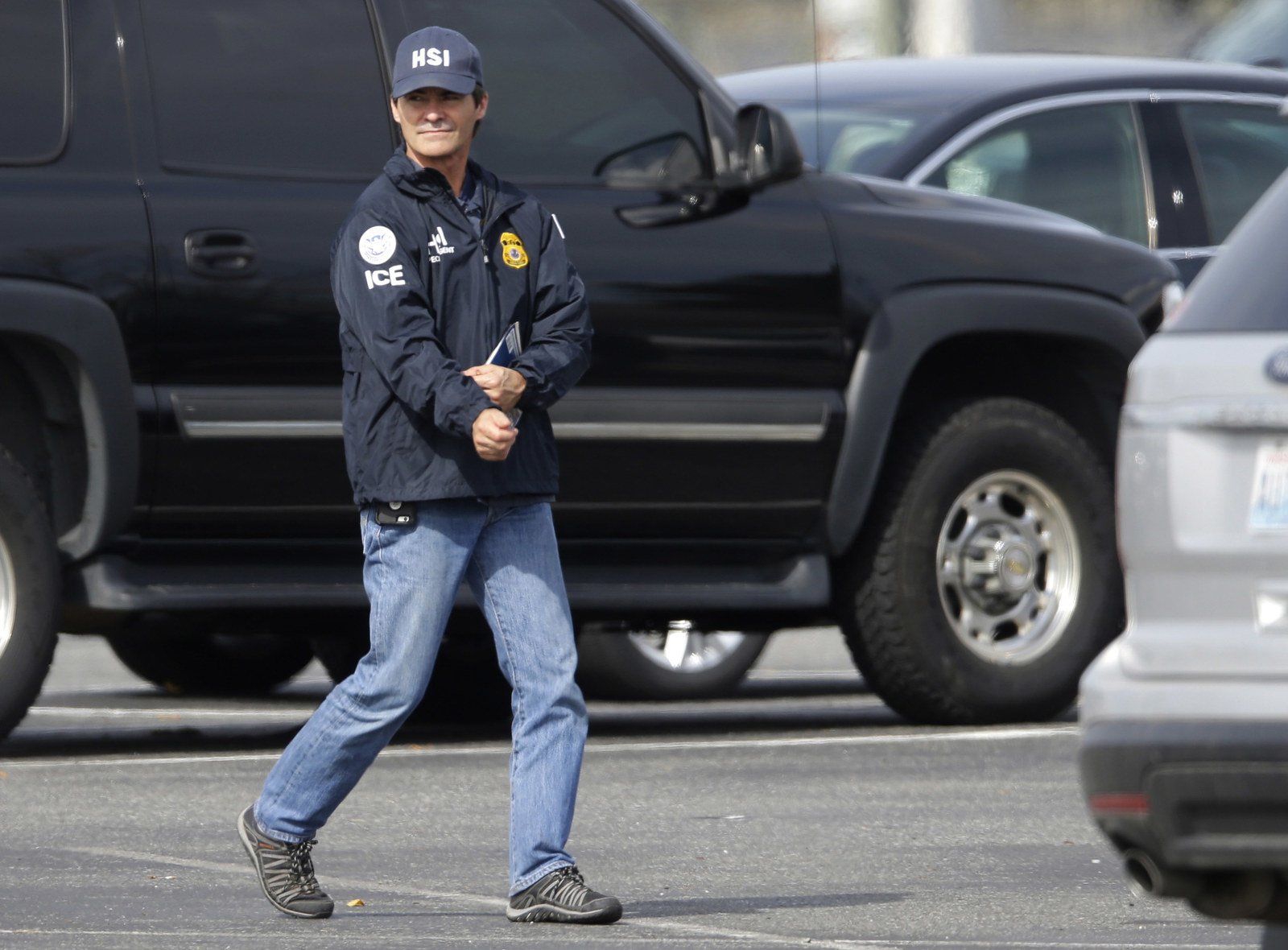 In 2015, DHS implemented a new policy that required all of its law enforcement agencies to obtain a warrant before using a cell-tower simulator. The agency enacted the policy after Congress expressed concern that DHS was using non-disclosure agreements to impede oversight over how it uses the devices.
The policy also requires the operator of the cell-site simulator to delete all data at the end of a mission or as soon as a target is located. If it's used to identify a target the data must be deleted right after and no less than once every 30 days.
The use of the devices continues to be challenged in court. This month, a New York judge ruled that police needed an eavesdropping warrant to use the devices after finding the NYPD improperly targeted a murder suspect in 2016 without a warrant.
"The apprehension of the defendant was therefore accomplished only through the use of the improperly obtained information," said State Supreme Court Judge Martin P. Murphy.
ICE said it blocked information on what areas like Atlanta, New Orleans, and San Diego it used the cell phone trackers in because it could help suspects avoid being found.