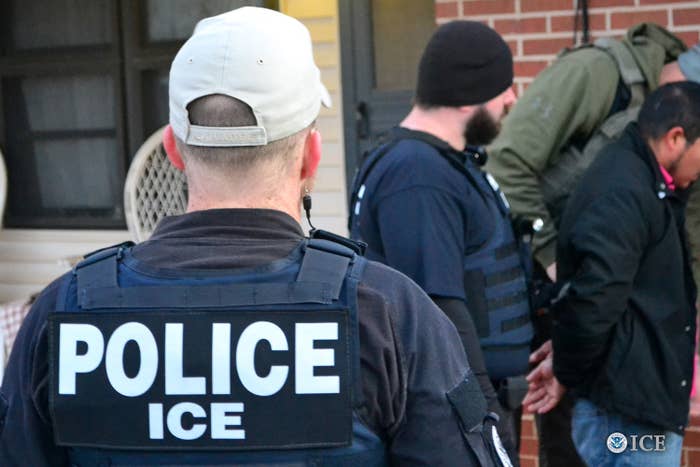 US Immigration and Customs Enforcement (ICE) on Friday threatened more immigration raids in California's neighborhoods and worksites one day after Gov. Jerry Brown signed into law new restrictions on how local police work with federal immigration authorities.
The legislation, known as SB54, made California the largest US jurisdiction to punch back against the Trump administration's anti-sanctuary measures. Last week, ICE acknowledged it had intentionally targeted sanctuary cities in its most recent raids.
Tom Homan, ICE acting director, said SB54 makes California a sanctuary state for undocumented immigrants, including those who have committed crimes, and nearly eliminates all cooperation with local police and its agents.
"ICE will have no choice but to conduct at-large arrests in local neighborhoods and at worksites, which will inevitably result in additional collateral arrests," Homan said in a statement. "Instead of focusing on arrests at jails and prisons where transfers are safer for ICE officers and the community."
Undocumented immigrants who have committed no crimes but are detained by ICE during an operation are considered collateral arrests. Homan also said ICE will likely have to hold people arrested in California in detention centers outside the state, far from family and support they may have in the Golden State.
SB54 "will undermine public safety and hinder ICE from performing its federally mandated mission," Homan said. "The governor is simply wrong when he claims otherwise."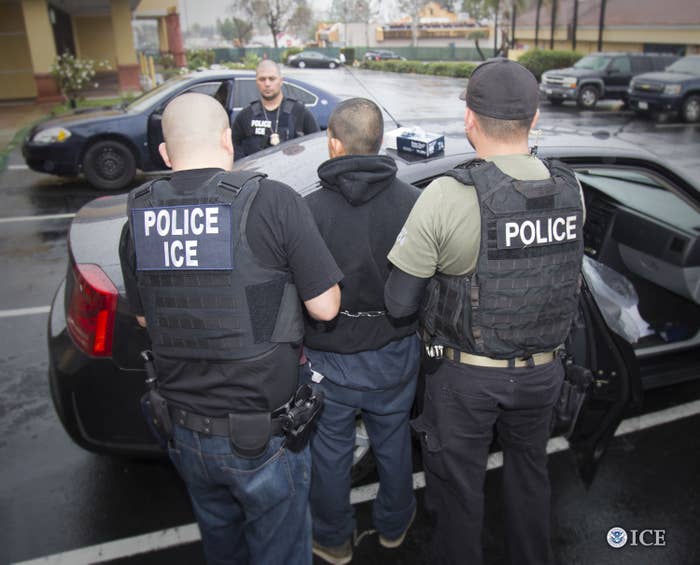 In his signing message on Thursday, Brown said the bill doesn't stop ICE from doing their work in any way.
"They are free to use their own considerable resources to enforce federal immigration law in California," Brown said.
SB54 doesn't prohibit sheriffs from granting agents access to California jails to conduct interviews. It also doesn't prevent local authorities from cooperating in deportation proceedings if the person is convicted or suspected of committing certain serious offenses, Brown said.
Gareth Lacy, a spokesperson for Brown, told BuzzFeed News it already appears as though ICE is conducting at-large raids in neighborhoods and worksites, pointing to widespread arrests going back to 2015.
Rep. Jimmy Gomez called the statement a "callous threat" that indiscriminately targets mothers, fathers, and people without criminal records.
"This policy will do nothing to make our communities safer and instead will terrorize law abiding communities, disrupt family life, and harm the economy," Gomez said. "Targeting families while they shop for groceries, drop kids off at school, or head to work is fiscally and morally bankrupt."
Under the law, local police will be prohibited from asking people about their immigration status, and officers will be barred from being deputized as immigration agents. It also bars US Immigration and Customs Enforcement agents from interviewing people in local and state jails without the inmate's written agreement in advance.

SB54 also prohibits federal immigration officials from maintaining permanent offices in California jails. However, the legislation was a watered down version of the bill De León introduced in December after negotiations due to concerns from law enforcement and Brown.

buzzfeed.com
California Just Became The Largest Sanctuary State In A Rebuke To Trump