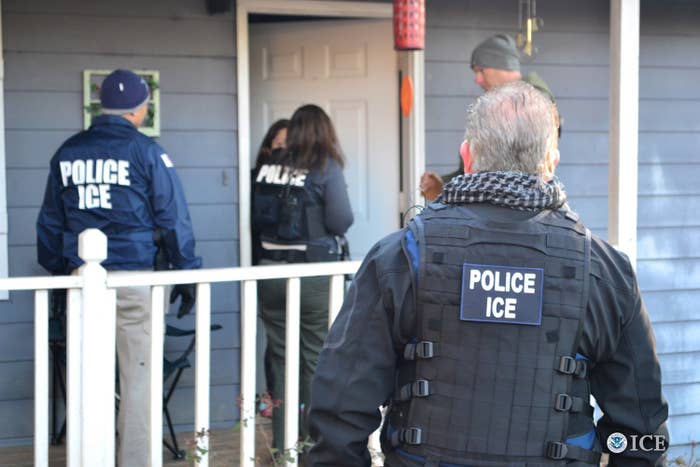 The Trump administration has temporarily stopped the publication of a weekly report of cities that don't fully cooperate with federal immigration authorities after several jurisdictions questioned their accuracy.
The Immigration and Customs Enforcement (ICE) Declined Detainer Outcome Report was created under one of President Trump's executive orders in an attempt to single out sanctuary jurisdictions that didn't honor requests to hold undocumented immigrants or notify agents when they are released from custody.
It also highlights alleged crimes committed by the undocumented immigrants ICE is seeking. The first report was published on March 20.
"ICE remains committed to publishing the most accurate information available regarding declined detainers across the country and continues to analyze and refine its reporting methodologies," said Sarah Rodriguez, a spokeswoman for ICE. "While this analysis is ongoing, the publication of the Declined Detainer Outcome Report (DDOR) will be temporarily suspended. The DDOR has already sparked important conversations between ICE and law enforcement agencies across the nation, and the revised report will add to this discussion."
Critics, however, said the Department of Homeland Security's report was meant to shame cities and counties into working with federal immigration authorities, with ICE insisting that not honoring detainer requests put the public at risk.
"When criminal aliens are released from local or state custody, they have the opportunity to reoffend," Rodriguez said. "There are also many risks and uncertainties involved when apprehending dangerous criminal aliens at-large in the community."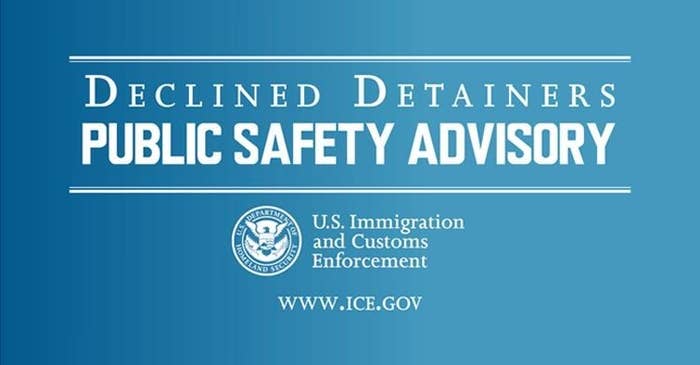 In a statement, ICE said data for the first report, which covered the week of Jan. 28 - Feb. 3, incorrectly said detainers were issued in Franklin County, Iowa; Franklin County, New York; Franklin County, Pennsylvania; and Montgomery County, Iowa when they were actually sent to other areas.

Additionally, detainers that appeared as being declined by Williamson and Bastrop counties in Texas were actually cases in which an immigrant was transferred to another facility and released. Detainers that appeared to be declined by Chester County, Pennsylvania, and Richmond County, North Carolina, were actually incorrectly issued to those locations since the people they were seeking were in different locations.