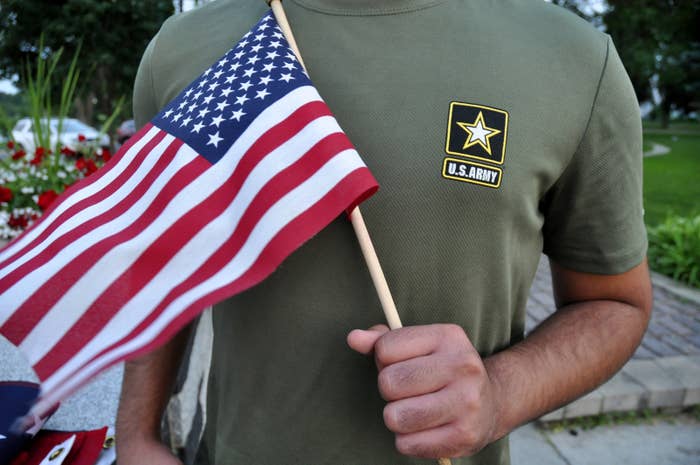 The Pentagon will begin sending hundreds of lawful permanent residents to recruit training following a preliminary injunction against a Trump administration policy that required these green-card holders to undergo extended background checks.
The US Department of Defense said it would now follow a Nov. 30 memo ordering the armed services to comply with the order from Judge Jon S. Tigar of the US District Court for the Northern District of California. Tigar ruled last month that the Trump administration had not adequately explained why the additional screening of green-card recruits was needed, and ordered the military to disregard the policy.
Lawful permanent resident "recruits will be assigned to initial entry training in the same manner as any other recruits," Lt. Col. Carla Gleason, a spokesperson for the Pentagon, said in a statement Monday.
The recruits will begin their training based on the availability of slots, open class dates, and recruit preferences, among other factors, which may affect each person's ship date, Gleason said.
The additional background checks stemmed from an October 2017 directive outlining a new policy that required additional investigations for green card recruits before they could enter active, reserve, or guard service. The policy prevented hundreds of recruits from entering active service on their projected ship-out dates, creating a backlog.

In response to the policy, the American Civil Liberties Union and the law firm Latham & Watkins LLP filed a class-action lawsuit in federal court this June on behalf of all green card holders who enlisted in the military but had not been permitted to attend basic training.

In his Nov. 16 order, Tigar said the Department of Defense had failed to provide evidence to support its claims that lawful permanent residents posed more of a risk than US citizens.

"If there was no evidence that [lawful permanent residents] posed a greater security risk, this policy change is by definition arbitrary and capricious," Tigar said.