The Latino Issue Of "The Economist" Features Chiles, Stereotypes
The Economist fell back on clichéd imagery to promote their special report on the rise and importance of Latinos in the U.S. Let's try a bit harder next time.
You may have seen The Economist on newsstands lately and noted they have a special report out on Latinos in America.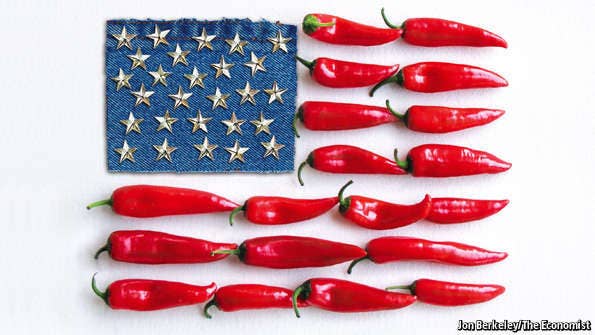 You may have also noticed the American flag on the cover of this week's issue which replaced the red stripes with chili peppers.
Yes, even though the report warned politicians to stop treating Latinos as a "single-issue group," in particular when it comes to immigration, the magazine relied on a dated stereotype to encapsulate the country's diverse Hispanic population.
The article was mostly positive about Latinos in the U.S., describing them a growing population that will keep the country's labor force young and industrious while its global competitors continue to grey out.
But it was the cover that was raising eyebrows on Twitter:
Not to be outdone, they also have a separate cover out on China — featuring a dragon.