The Dodgers Gave Mexico's President A Custom Jersey And People Aren't Happy About It
On Monday, the Dodgers tweeted a photo of first baseman Adrian Gonzalez presenting Mexican President Enrique Peña Nieto with a customized jersey. The gesture, though, sparked a backlash against the baseball team from people upset over how the Mexican government handled the disappearance of 43 students in Ayotzinapa, Guerrero, who are presumed dead.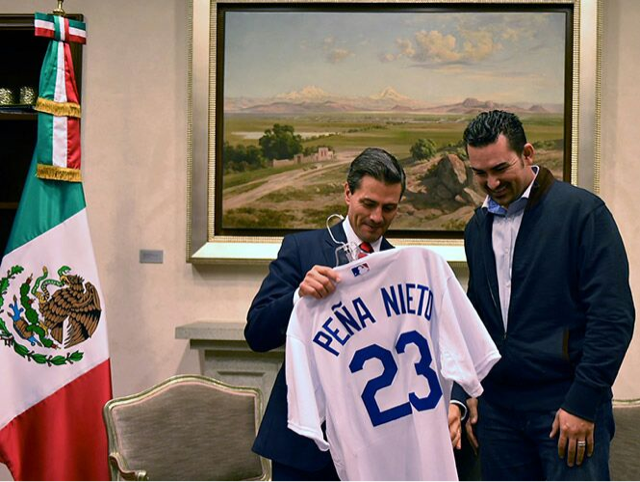 Mexican-American cartoonist Lalo Alcaraz jumped into the fray, altering the jersey's number to 43.
The Dodgers said they were aware of the reaction, but did not immediately respond to a request for comment.