The American Civil Liberties Union is investigating whether states have been coordinating with the Department of Justice to force President Trump's hand and end a program that protects undocumented immigrants from deportation, BuzzFeed News has learned.
Despite his hardline approach to immigration, particularly the undocumented, Trump has said that those protected under the Obama-era Deferred Action for Childhood Arrivals policy have nothing to fear.
However, 10 states have warned Attorney General Jeff Sessions in a letter that if Trump doesn't end the program by Sept. 5, they will challenge it in court.
Civil rights advocates now want to know if that threat is part of a coordinated effort between the states and Sessions to try to force the Trump administration to drop the axe.
Lorella Praeli, director of immigration policy and campaigns at the ACLU, said the only way to truly know if there has been any collusion between Sessions or the states is through open records requests they plan to file on Monday.
"It would be very telling if there was in fact communication between the attorneys general offices and the Trump administration because it would show there's a coordinated attack against DACA and that they are trying to subvert Trump, who said DACA recipients should 'rest easy,'" Praeli told BuzzFeed News.
The Department of Justice did not immediately respond to a request for comment.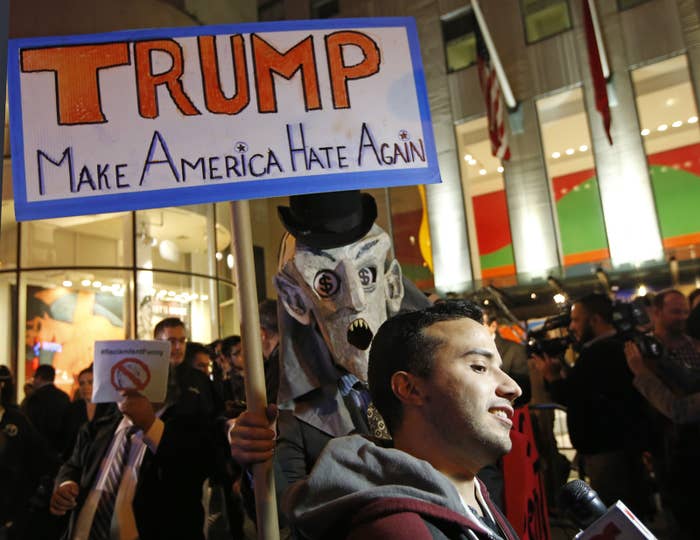 The ACLU and its branches in the states which are threatening legal action — namely Texas, Alabama, Arkansas, Idaho, Kansas, Louisiana, Nebraska, Tennessee, West Virginia, and South Carolina — have filed records requests for communications between those states and the Department of Justice.
The states had originally filed a legal challenge against a program that would have offered similar deportation protections to undocumented parents of US citizens and residents. The White House has since rescinded the program for the parents, known as DAPA, but the 10 states said they would amend their lawsuit to include DACA if it was not phased out.
In June, shortly after rescinding DAPA, the Trump administration quietly backed off a core campaign promise to deport young undocumented immigrants, saying DACA would stay for now. The delay is part of a strategy by one of Trump's top anti-immigration advisers, Steve Bannon, to save DACA as a bargaining chip for future negotiations with Congress.
"Losing DACA would be extremely disruptive to people's ability to pursue their careers and continue to live the life they've been living for the last five years," Praeli said. "They have home mortgages, car payments, jobs, and they would lose their ability to work."
Praeli called into question whether Sessions will defend the DACA program. He has already called it "very questionable, in my opinion, constitutionally" during his confirmation hearing. In June, he told Fox & Friends that he liked the fact that the states who sent the lawsuit warning were holding his office accountable.
"I like it that our states and localities are holding the federal government to account and expecting us to do our responsibility to the state and locals, and that's to enforce the law," Sessions said.
Former Homeland Security secretary John Kelly, who is now the White House chief of staff, has also publicly questioned the legality of DACA, even though Trump has said he was "sympathetic" to the plight of those immigrants.
In a recent interview with BuzzFeed News, Kelly said he doesn't believe it would withstand a court challenge, and suggested Congress try to pass a law to deal with the issue before its too late.
"Most lawyers will say it will not stand the test of the law," Kelly told BuzzFeed News. "They're running out of time."
Praeli said the records requests may come back with nothing, but that they have to cover their bases since the future of DACA is so uncertain.

"We don't know, but the whole point of this is to try to get more information and evidence on DACA from the administration," Praeli said.