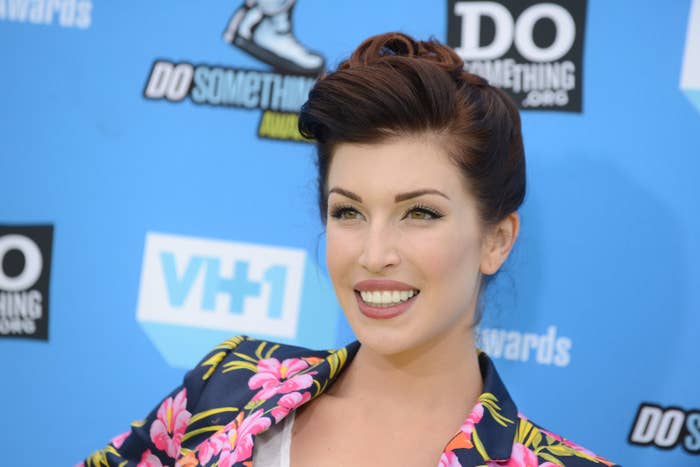 The death of YouTube star Stevie Ryan, who was best known for her character Little Loca, was ruled a suicide, authorities said Monday. She was 33.
Los Angeles County Coroner's Lt. Rudy Molano said Ryan killed herself by hanging.
Ryan found fame on YouTube through her celebrity impressions and hosted a podcast about depression with cohost Kristen Carney. Her suicide came days after her grandfather died, an event she talked about on her podcast Mentally Ch(ill).
"I'm just worried that this is going to send me into a deeper depression," Ryan said on the episode posted five days ago. "Or maybe it will take me out of my depression a little bit to see that life is short, to see that we don't actually have as much time with people that we love."
Ryan also posted photos of her grandfather on Instagram, saying he had been "withering away" for weeks. He died June 29.
Ryan was born and raised in Victorville, California, according to her bio on IMDb. She moved to Los Angeles when she was 19 to work in the entertainment industry and found success posting her own videos on YouTube.

She worked on a show for VH1, Stevie TV, where she also did celebrity impressions.
Later on Monday, her former boyfriend Drake Bell tweeted about her death.
The 31-year-old Drake and Josh actor dated Ryan in 2005.